The judges for AHEAD Americas are acknowledged industry leaders, who represent a wide spectrum of the disciplines involved in delivering new hotel projects across the region.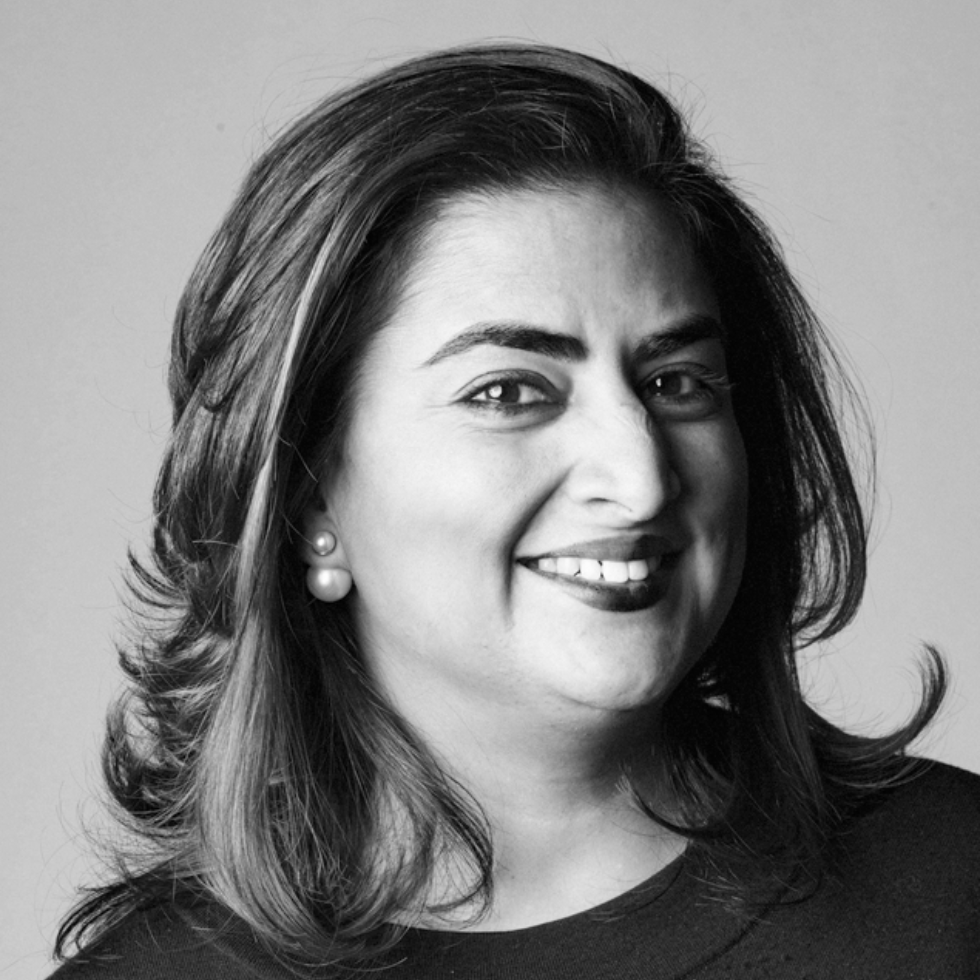 Aliya Khan - Chair
Vice President of Design Strategies - Marriott International
Aliya Khan is Vice President of Design Strategies at Marriott International. Focusing on AC Hotels, Aloft, Element and Moxy projects, she drives the efforts to define the design strategy for these brands and positions each with a distinct personality. Prior to joining Marriott International, Khan worked in numerous roles with Starwood Hotels & Resorts. She holds degrees in both architecture and industrial design.
She was responsible for several award-winning projects, including the opening of the W Montreal, renovations at the W Mexico City, and the Le Meridien properties in French Polynesia. She also lead the renovation of the iconic St. Regis New York and oversaw the design partnership efforts between St. Regis Hotels and Bentley Motors.
Most recently, before joining Marriot, Khan took a break from the hotel industry to lead Design and Development for NeueHouse, and was responsible for the opening of their award‐winning Hollywood location.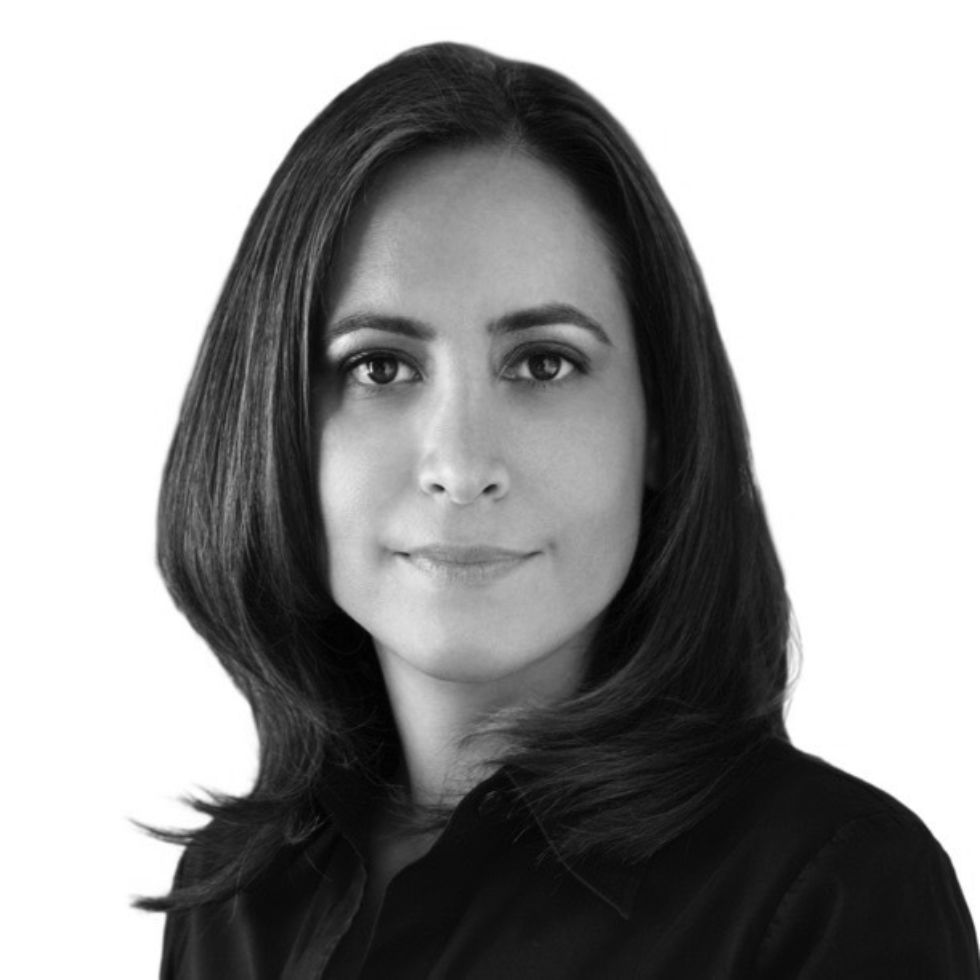 Mari Balestrazzi
Director of Operations, Environments Design - Airbnb
Mari Balestrazzi is Director of Operations for the Environments team at Airbnb. Prior to her role at Airbnb, Mari was Vice President of Americas Design Services for Hyatt Hotels where she oversaw design for Hyatt's portfolio of full service brands. Previously, Mari was Senior Vice President of Design at Morgans Hotel Group where she was responsible for overseeing all design for the company and Director of Design for St. Regis Hotels at Starwood Hotels and Resorts. Prior to her in-house roles, Mari was Studio Director for Aero Studios Limited in New York City where she oversaw new construction and renovation projects for both private residences and commercial projects, including 60 Thompson and Giorgio Armani's private residence in New York.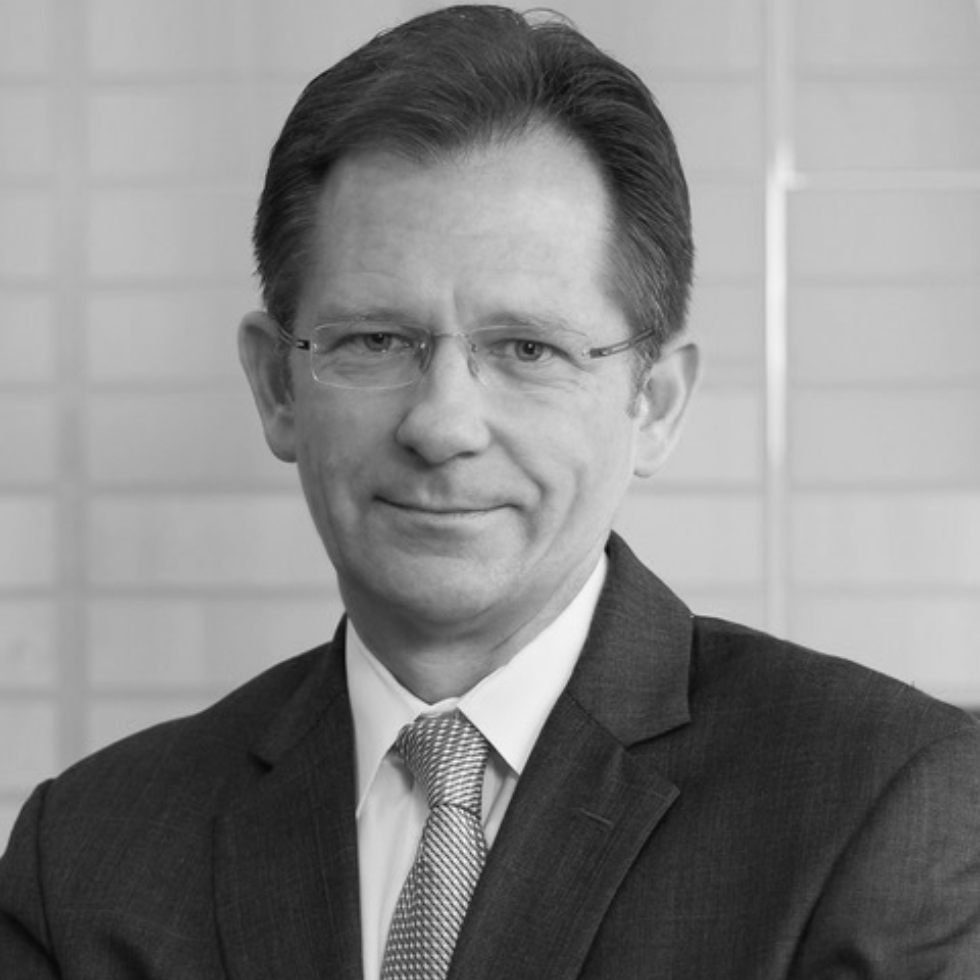 Mark Boekenheide
Senior Vice President of Global Development - Las Vegas Sands Corporation
Mark Boekenheide, AIA, is the Senior Vice President of Global Development for Las Vegas Sands Corporation. In this role, he oversees all design, development and construction activities for properties in Las Vegas, Macau, Singapore and Japan.
Mark's previous experience includes Senior Vice President of Design for the Related Companies, where he directed all design activities for Hudson Yards in NYC, and the Cosmopolitan Hotel and Resort in Las Vegas; Vice President of Design and Construction for Rosewood Hotels and Resorts; and as Managing Partner for BBG-BBGM Architects and Interiors.
Mark is a graduate of Syracuse University, a licensed architect in 15 states, and a LEED-Certified design professional. A frequent speaker at hospitality-related events, Mark has taught Hotel Design and Development at Harvard University, and sits on the Advisory Board of the Syracuse University School of Architecture and the Editorial Advisory Board for Hospitality Design Magazine.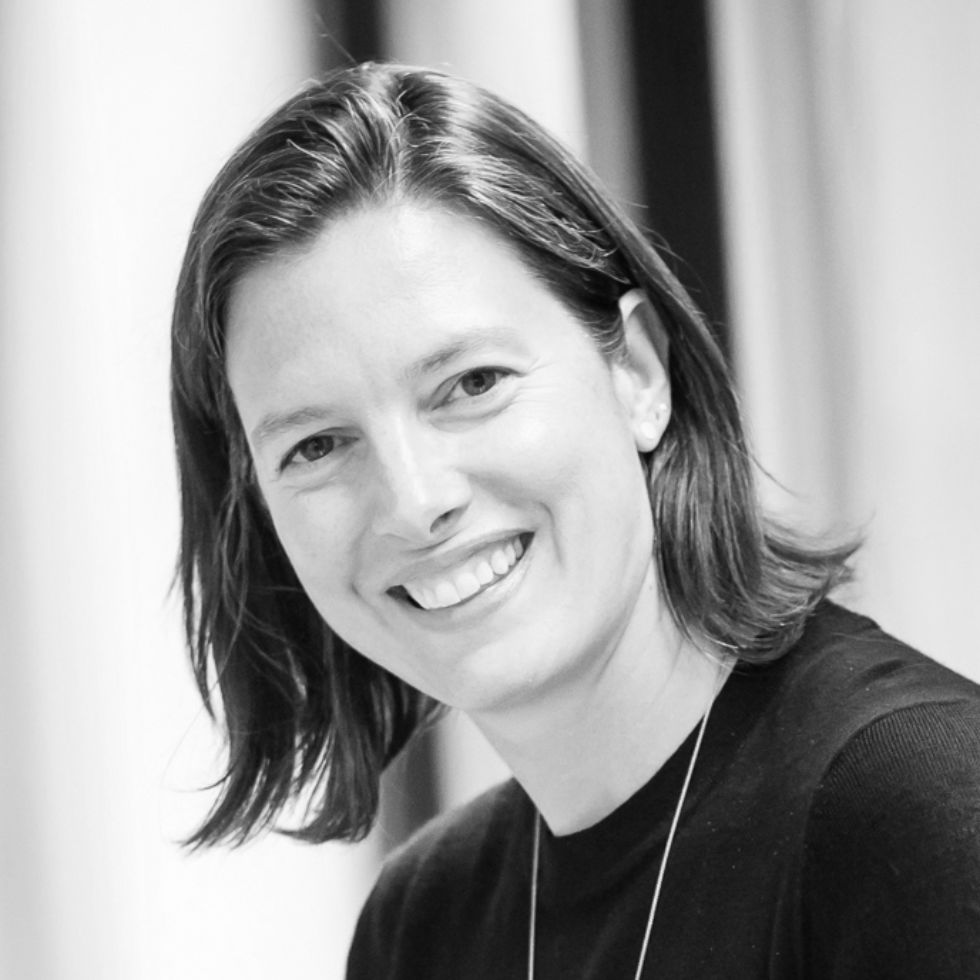 Sara Duffy
Principal - Stonehill Taylor Interiors
Sara Duffy graduated from Ohio Wesleyan University with a Bachelor of Arts in Art History and received her Associate of Applied Science in Interior Design from the Fashion Institute of Technology. With a background in art history and television, Sara crafts a unique, immersive narrative for each of her projects with a focus on thoughtful, classic design. Her impressive variety of projects includes the Nomad Hotel and Bar in New York and its re-iteration in Las Vegas, the J.W. Marriott Nashville, and the iconic TWA Hotel at JFK Airport's historic TWA Flight Center. She has worked with renowned hospitality developers such as the Sydell Group, Eleven Madison Park's Chef Daniel Humm and Will Guidara, Marriott International, Turnberry Associates, Hyatt Hotels & Resorts, and Hilton Hotels & Resorts.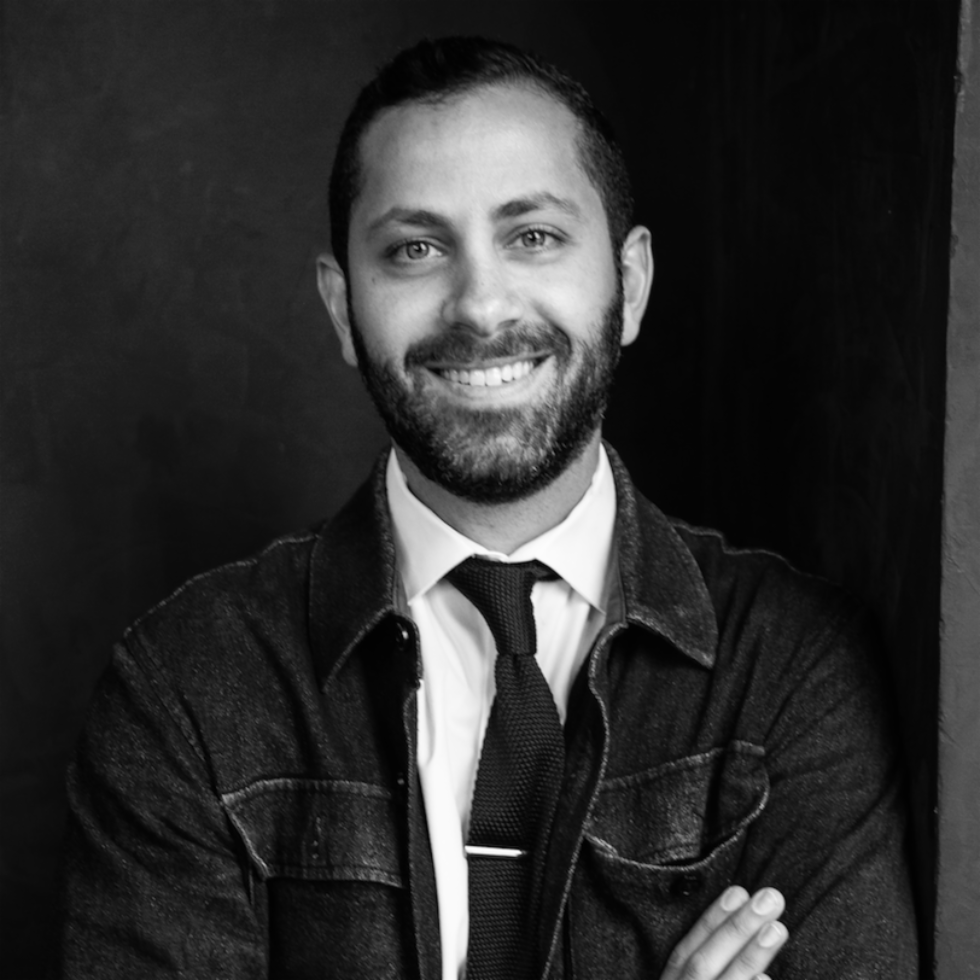 Sam Gelin
Founder - Craft Hospitality
Sam Gelin is an award-winning Hotel Developer and Founder of leading hospitality and experiential company, Craft Hospitality.
In September 2017, Sam opened MADE hotel in New York City, which was added to Condé Nast's Travellers Hot List as one of the Best Hotels in The World in 2018. Within the hotel, Sam created and launched three celebrated food and beverage concepts — Paper Coffee, Good Behaviour, and foodie favourite, Ferris. In April 2018, Michelin Guide announced that MADE's food and beverage program is the model for hotel restaurants based on quality.
Sam was included in Hotels Magazine's Rising Star List of Top 20 People in the Hotel Industry under 40 and recognised by Vanity Fair as having "a passionately personal understanding of today's traveller". In 2018, MADE was awarded the AHEAD Americas award for "Best Guestroom" in North & South America", and The Sunday Times announced Sam's hotel as "the best example of next-gen hotels".
Since 2011, Sam has lead the creation and execution of unique food and beverage experiences in over 11 cities around the world, which are regularly enjoyed by more than 30,000 people every year.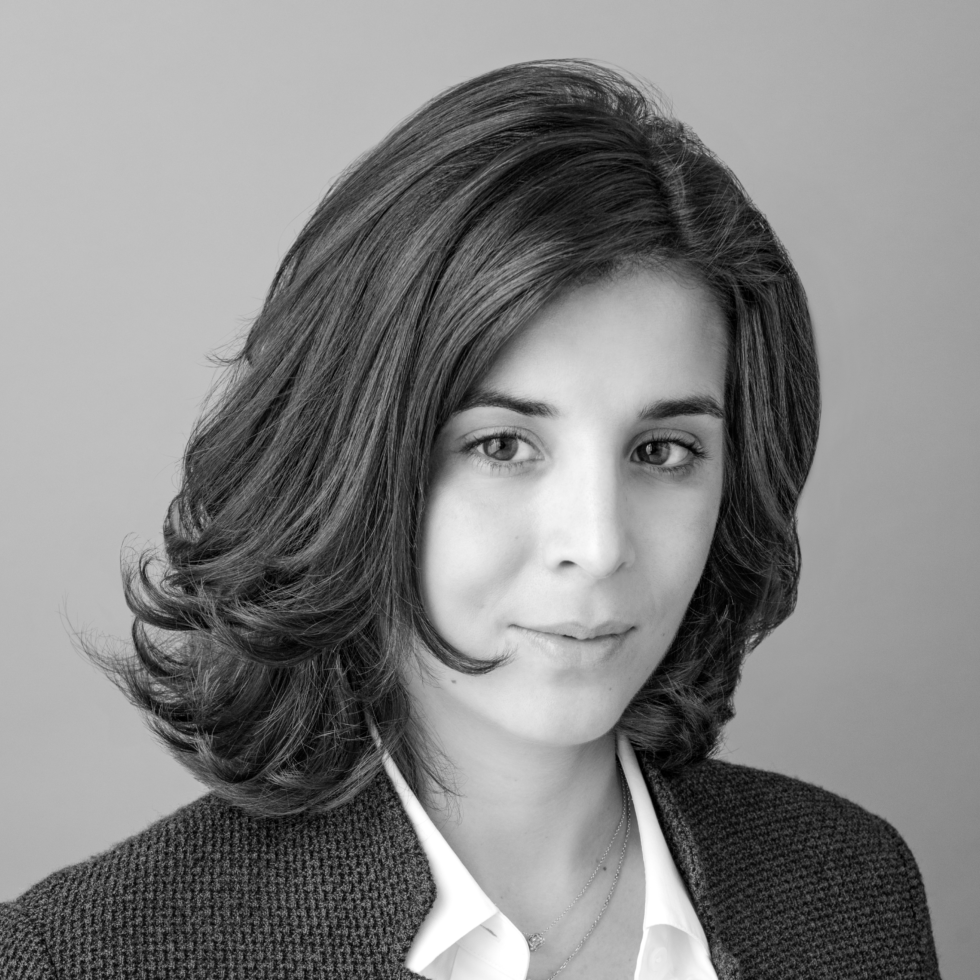 Alessia Genova
Managing Partner - Tihany Design
Ms. Genova began her career at Tihany Design in 2007, and after rising as a senior designer, held a pivotal leadership role for over ten years culminating with her appointment as Studio Director in 2017. Early this year Ms. Genova was named Managing Partner, signifying a new chapter in the firm's 42-year history.
Ms. Genova brings a truly global perspective and uniquely innovative outlook to every project. Her strength in concept and presentation development draws from her passion for identifying the story behind each design project and bringing the vision to life for clients. Ms. Genova frequently collaborates with world renowned chefs, creating signature restaurant interiors for stars such as Thomas Keller, Daniel Boulud and Richard Ekkebus. She has been instrumental in Tihany Design's integration into the cruise industry and in 2019 was included as part of Boutique Design magazine's Boutique 18 rising stars of hospitality design. Key career projects include The Oberoi New Delhi, Four Seasons Dubai DIFC, Amber at Landmark Mandarin Oriental Hong Kong, Bocuse at The Culinary Institute of America, Oro at the Belmond Cipriani in Venice, Bar Boulud Boston, the Dubai villa private residence and Mandarin Oriental Bosphorous, Istanbul, opening late 2020.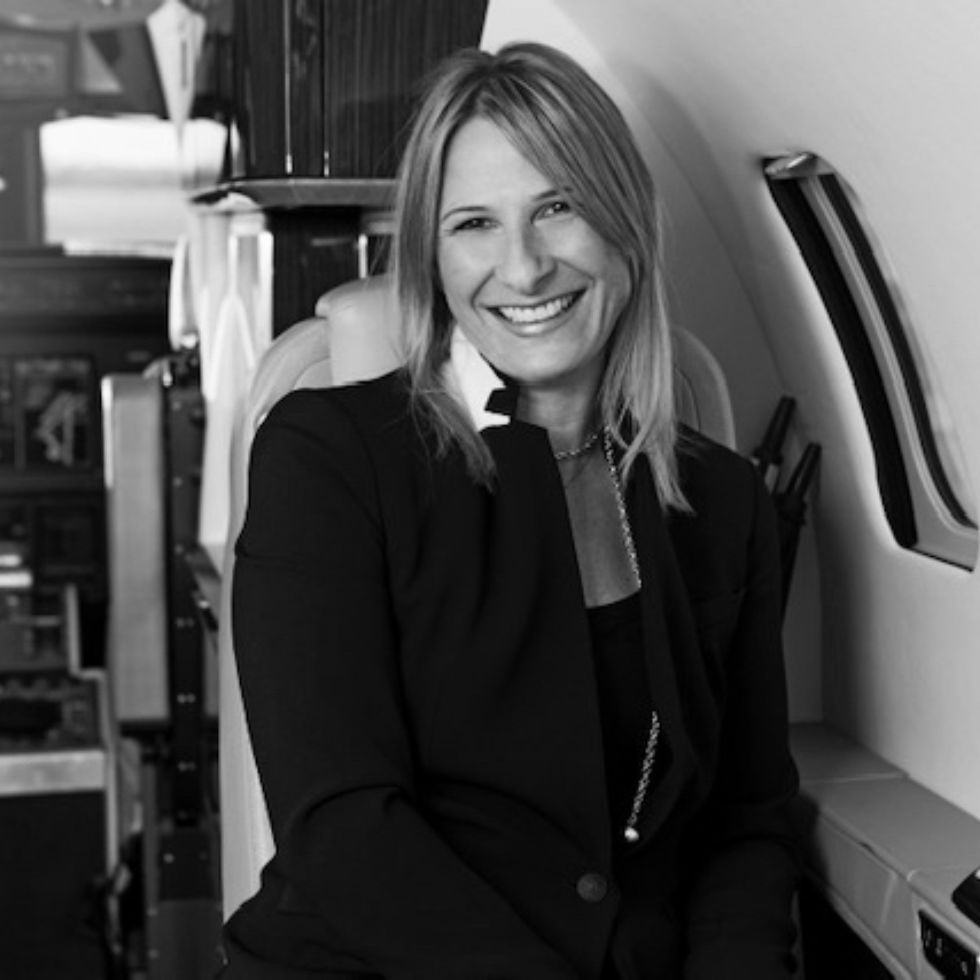 Verena Haller
Chief Design Officer - Standard Hotels
Verena Haller joined Standard International from Equinox Hotels, where she informed the creation of the Brand, Design Vision and Guest Experience for its new concept. She began her hospitality career with Skidmore Owings & Merrill, refining & honing her hospitality and design knowledge. For over a decade, Verena has worked with leading brands, designing for The W, Four Seasons, and James hotels. Verena went on to join Ian Schrager as EVP of Architecture and Design, working on and opening a variety of Edition Hotels and The Public Chicago. She later partnered with Morgans Hotel Group as SVP of Design, defining the brand's next steps. She opened properties in London, Las Vegas, Istanbul etc., utilizing her expertise to help create the brand as it is today.
Currently Chief Design Officer for Standard International, she is helping to expand The Standard label and brand worldwide, with their first international property opening in London later this year. Verena's unique innovative vision and refined eye for detail has greatly contributed to the overall success in the expansion and evolution of The Standard.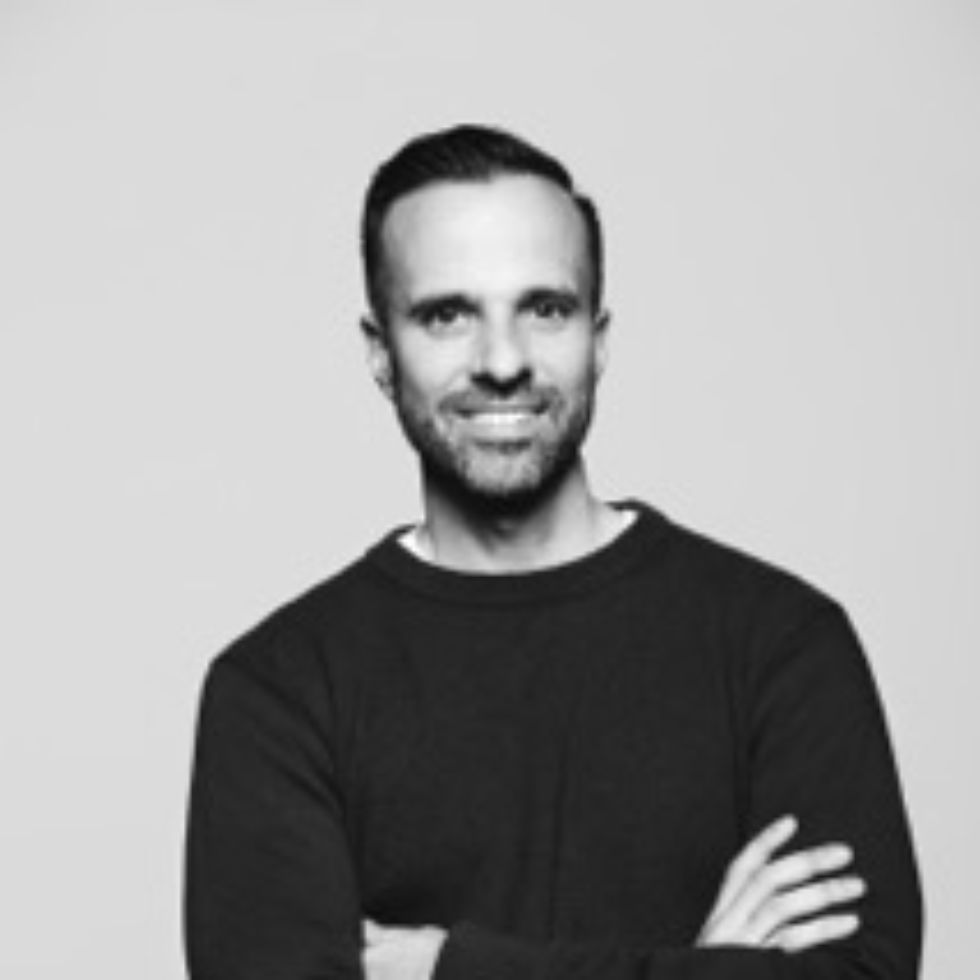 Greg Keffer
Partner / Studio Leader - Rockwell Group
Greg Keffer is a Partner and Studio Leader at Rockwell Group, where he oversees a wide variety of project types, including hospitality, retail, residential, and workplace environments. Greg's combined strengths in architecture, interiors, graphics, and branding allow him to develop innovative and holistic design solutions for a global roster of clients.
Current projects include Moxy Chelsea in New York, Nobu Hotel Barcelona, 15 Hudson Yards in collaboration with Diller Scofidio + Renfro, Warner Music Group Headquarters in Los Angeles, W Nashville, and the Kempinski Hotel Chengdu. Greg also has extensive luxury residential experience, including 111 Murray in New York, Sky in New York, and Station House in Washington, D.C. Other notable projects include the iconic New York restaurants Nobu Downtown and Union Square Cafe, NeueHouse in New York and Los Angeles, Chefs Club in New York, The Time hotel in New York, Hotel EMC2 in Chicago, the MGM Cotai, the Doheny Room and Nightingale Plaza in Los Angeles, Fairmont Le Château Frontenac Quebec City and Five50 Pizza Bar at the Aria in Las Vegas.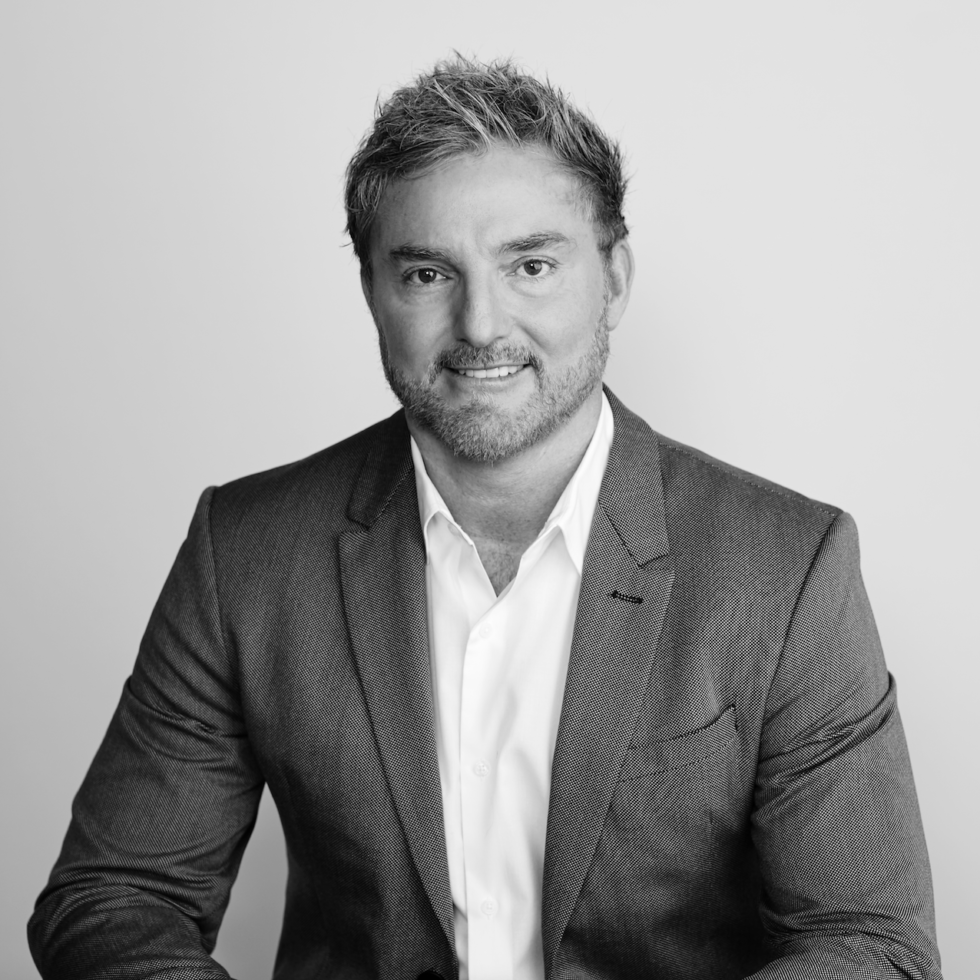 Tony Machado
Vice President of Design - SH Hotels & Resorts
Tony Machado is currently serving as Vice President of Design for hospitality leader and innovator, SH Hotels & Resorts, an affiliate of global private investment firm Starwood Capital Group, where he is leading all aspects of design for the company's fast growing 1 Hotels, Baccarat Hotels, and SH Collection brands.
Prior to SH Hotels & Resorts, Tony was with Morgans Hotel Group where he served as VP of Design and Construction for the expansion of the Delano and Mondrian brands.
Tony attended Syracuse University's School of Architecture in Florence Italy and San Diego State University where he received a BA with an emphasis in Environmental Design. Tony is a California state licensed architect.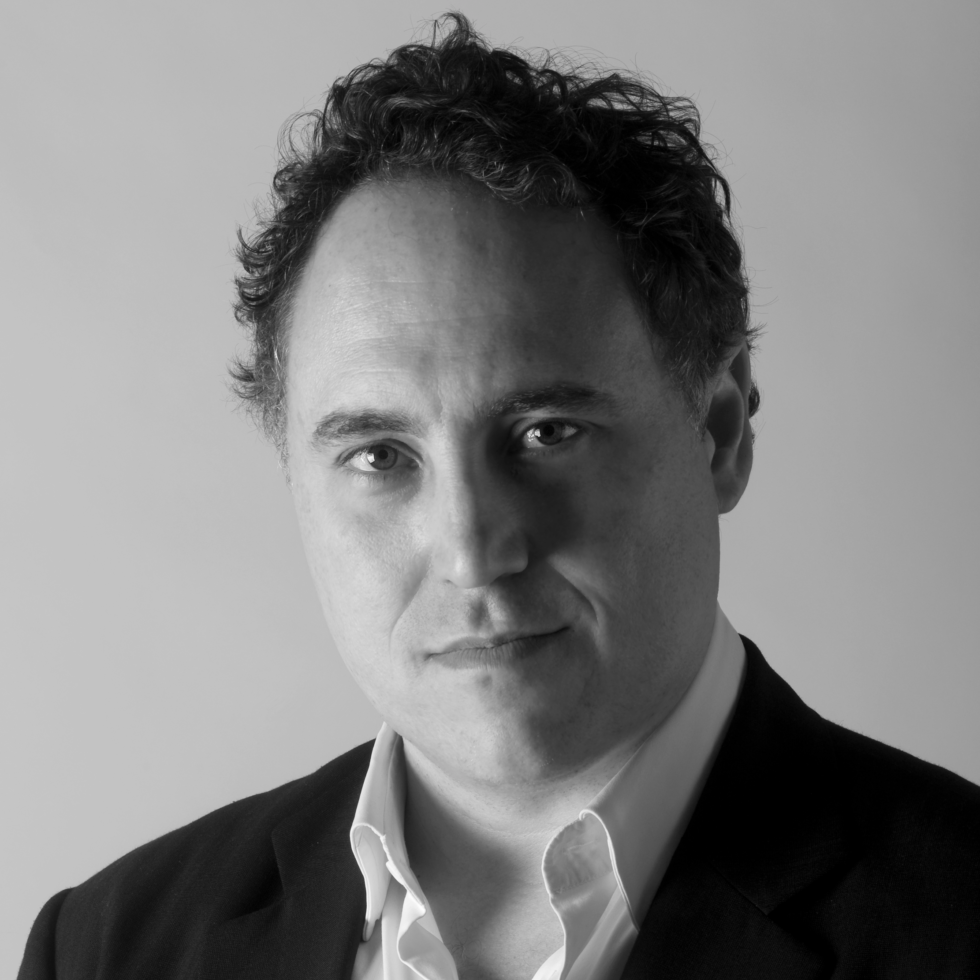 Chad Oppenheim
Principal - Oppenheim Architecture + Design
Chad Oppenheim is a Miami-based architect whose work is praised for its ability to transform the prosaic into the poetic. A graduate of Cornell University and a Fellow of the AIA, Oppenheim has lectured widely and has taught at various architecture schools, including most recently at Harvard University's Graduate School of Design.
In 1999, he founded Oppenheim Architecture (Miami, Basel, New York). The international practice has received over 80 awards and distinctions, including the AIA's highest distinction, the Silver Medal, and featured in numerous publications around the world. In 2018, Oppenheim Architecture was the recipient of one of the National Design Awards by Cooper Hewitt, Smithsonian Design Museum.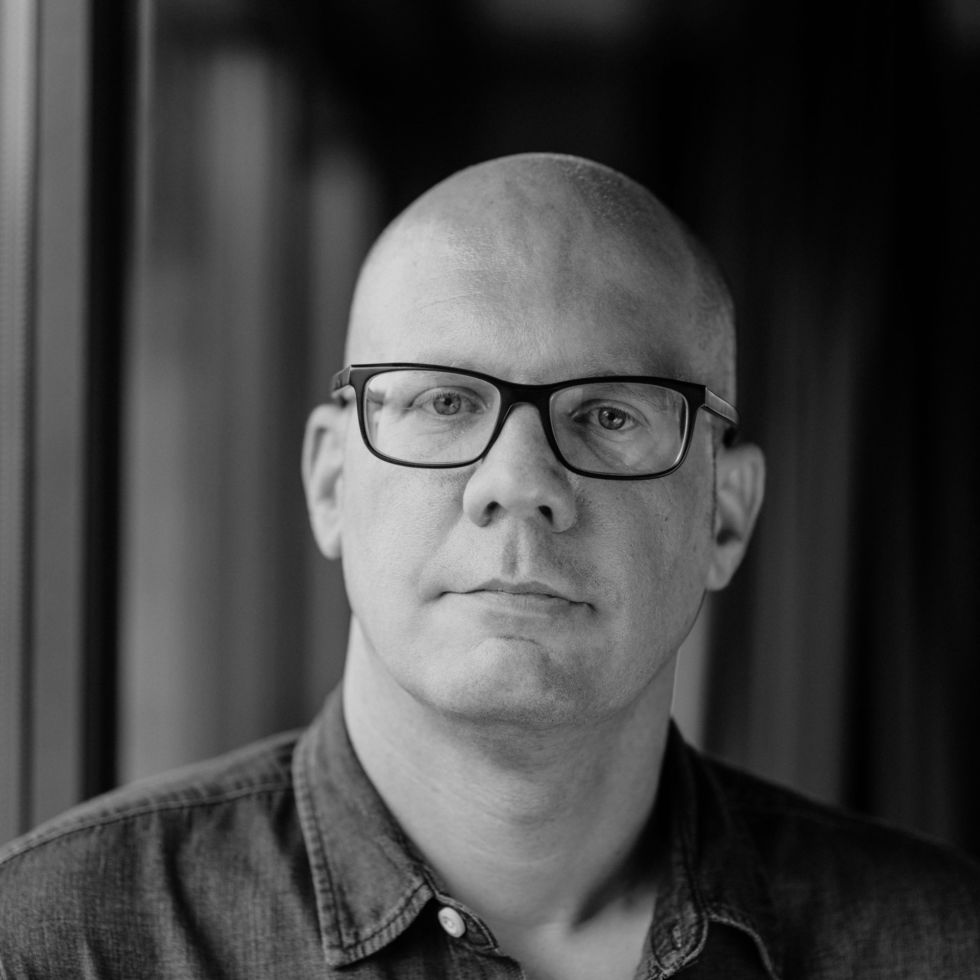 Markus Schreyer
Vice President - The Americas, Design Hotels
Markus Schreyer is part of the senior leadership team at Design Hotels, a handpicked collection of over 300 design-driven luxury hotels across the globe. As Vice President, The Americas, he is responsible for developing the collection's hotel portfolio, the business support of all member hotels, media and other potential partners, as well as expanding and building brand awareness and reach in North and South America.
Schreyer holds over 15 years of experience in global hospitality, including seven with Starwood Hotels & Resorts, where he held several senior roles in Sales & Marketing. Before joining Design Hotels he was the Starwood's Regional Director of Marketing, East & Central Europe, responsible for brand, digital, Loyalty and partnership marketing. He holds a Master of Business Administration and a PHD in Innovation Management, and is a regular contributor to industry and innovation publications.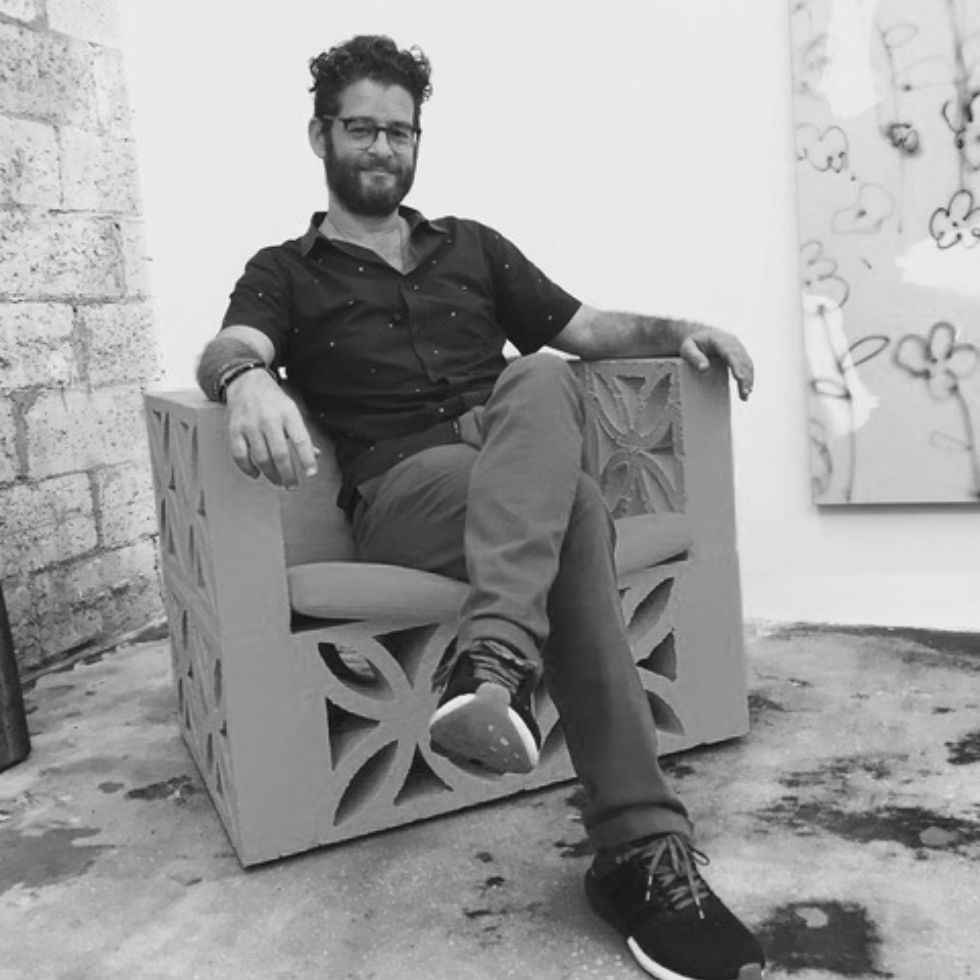 Ilan Segal
Co-founder - Soulity
Ilan Segal has a relentless flair for innovation. His 24 years' experience as a highly successful hotelier spans two continents and is characterised by a daring creativity and innate knowledge of operations.
Born and raised in the hospitality world, Ilan was exposed to all aspects of the industry. Both a musician and photographer, Ilan has developed a profound understanding of how to enhance vibe and style, capturing the senses and spirit of our guests. He has introduced concepts that elevated the standard of hospitality, reflected in his impeccable track record.
A graduate of Cornell University's School of Hotel Administration, Ilan's path includes Standard International, where he was Managing Director, The Leading Hotels of The World Headquarters, Starwood Hotels' first W Hotel in New York City, Hotel Victor, The Tides and Marlin Hotels in Miami Beach, among other distinguished roles.
In 2008 Ilan took it a step further forming Soulity, a hospital consulting boutique firm. His first project was creating the iconic Tcherassi Hotel + Spa in Cartagena de Indias, Colombia, followed by other hospitality and food and beverage experiences in The Americas, including Hotel Matilda, one of Mexico's best boutique design hotels. Most recently, Ilan has led activations at Miami's Design District as well as providing creative direction for Brookfield's Hospitality's division.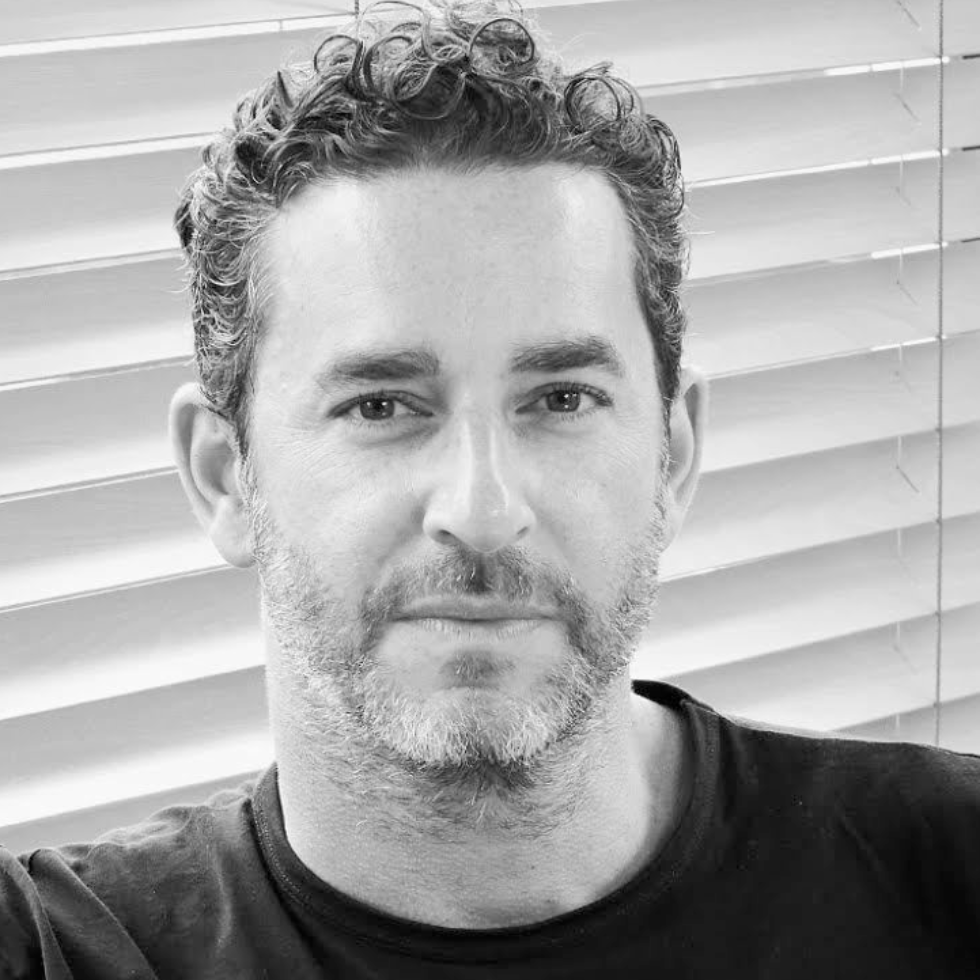 Jayson Seidman
Founder and Principal Managing Partner - Sandstone
Jayson Seidman is the Founder and Principal Managing Partner of Sandstone and its various affiliates, Drifter Hotels and The Basic®. Jayson has accumulated years of experience working for Goldman Sachs, LNR Property (now Starwood Capital), Credit Suisse, and most recently as the Head of Development for SHVO in New York. He has gained key knowledge concerning the financial implications and methods for developing ground-up or repositioning a property through pragmatic creative approaches, smart sustainable design, and problem mitigation.
His wide-ranging real estate knowledge includes a strong background in hotel finance, operations, design development, asset and portfolio management. He also possesses insight of acquisitions, as well as the structuring of capital for complex real estate transactions. Recent projects include 3 hotels in New Orleans; The Drifter, The Frenchmen and the Hotel Saint Vincent. In addition to this are The East Austin Hotel and The Basic Marfa; both based in Texas.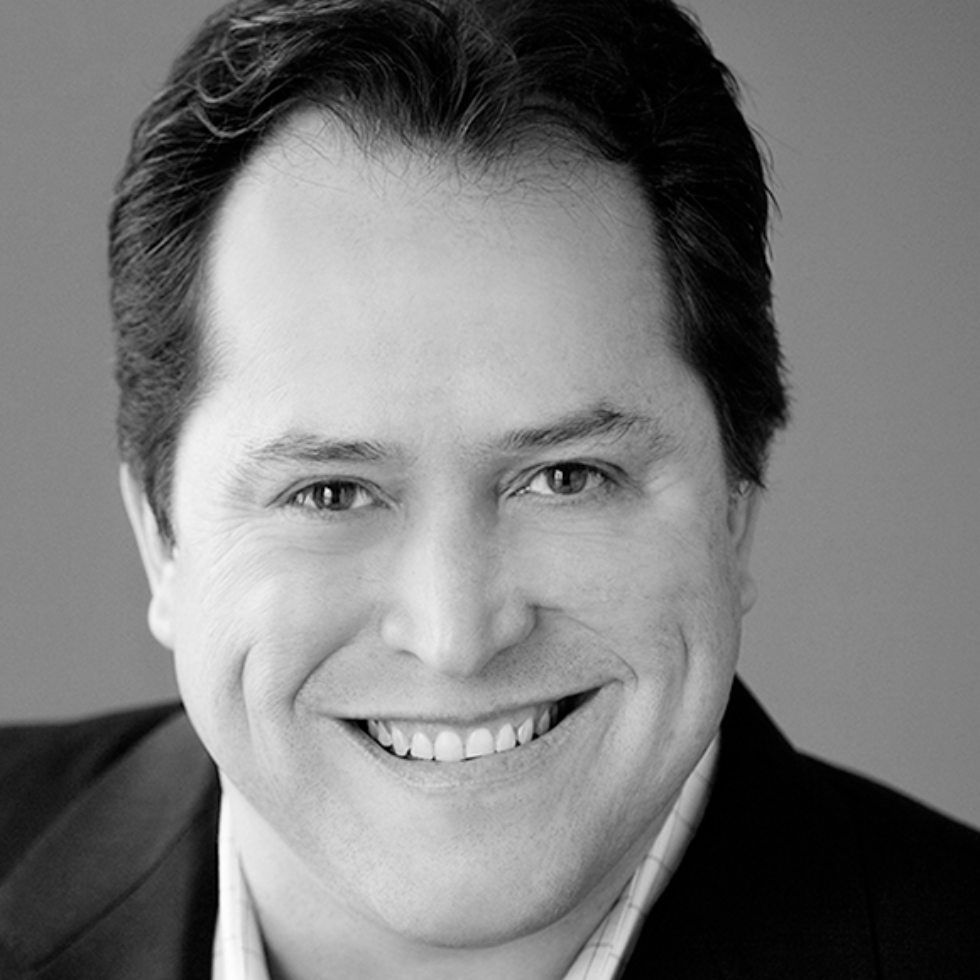 Larry Traxler
Senior Vice President, Global Design Services - Hilton Worldwide
Larry Traxler serves as Global Head of Design Services at Hilton Worldwide, overseeing the design of all of Hilton's luxury, full and focused service hotel brands. Traxler and his global design team work closely with developers, architects, and designers to ensure that the unique style of each Hilton Hotels & Resorts brand is reflected across the properties within its global portfolio.
Traxler has amassed more than 20 years of international hospitality design experience working across luxury, boutique, full-service and focused-service hotel segments. Most recently he ran the Architecture & Design department for Hyatt Hotels North America & Caribbean, and prior to this served as the Design Director for Ian Schrager Hotels, Wilson & Associates, and Hirsch Bedner & Associates, focusing on hotel design and development operations.
His career began at the experimental architectural design office of Jordan Mozer & Associates, and Traxler holds a six-year professional Bachelor of Architecture degree with a minor Professional Practice award from the University of Cincinnati's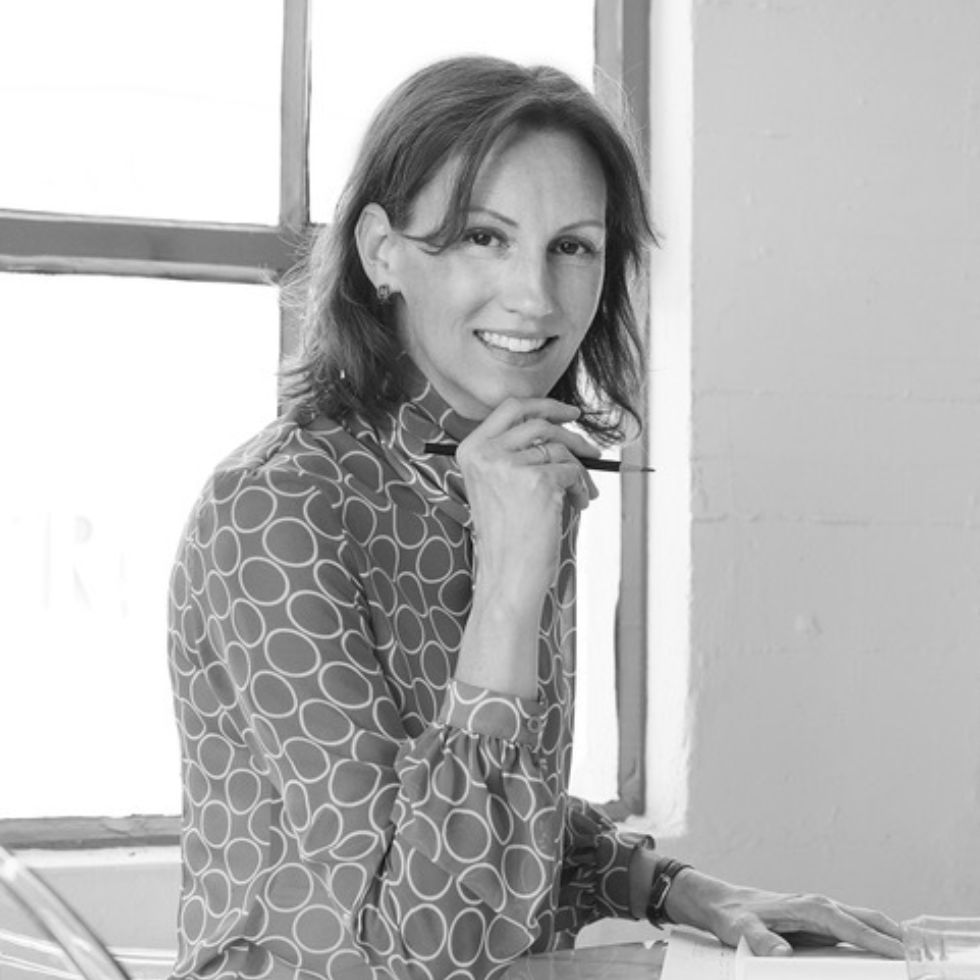 Anne Wilkinson
Principal - BAMO
With 25 years of experience in luxury hotel and residential design, Anne Wilkinson brings an unparalleled amount of knowledge to each new project. A New York native, Anne earned her Design degree from Cornell University, alongside interests in theatrical lighting, classical and modern dance. Named Principal of BAMO in 2017, Anne has contributed to the growth and success of the firm since its inception.
Working around the globe in vibrant urban or resort destinations, including some of the most pristine and sensitive environments, Anne has the ability to create settings that not only speak to the destination but also respect the people and place. Her strong understandingof the complexities of hotel design allow her to develop creative and innovative solutions that improve the overall guest experience andadd to the client's success. Anne infuses a marked sense of style and place into her elegant and cohesive designs.
The application of design and architecture to deliver great guest experiences are at the heart of AHEAD.
The criteria for success are based not only on creative excellence, but also on commercial viability.
As well as projects that are aesthetically impressive, the judges will be looking for evidence that winning designs have also met the needs of client and customers alike.
The judges will be looking for submissions showing rigorous and appropriate design, demonstrating a sensible use of budget to contribute to the guest experience as well as the 'theatre' of hotel life while satisfying the client brief.
Submitted material should demonstrate clearly why the project is thought to be worth an award in its chosen category and how the design sets the project at an award winning level.
Click here to see our AHEAD Checklist, which guides you through the entry process.
Hotel projects completed between November 2018 – December 2019 are eligible for entry to AHEAD Americas 2020.
A hotel is defined as a commercial building, or combination of buildings, primarily dedicated to the provision of lodging / accommodation. Please note privately owned accommodations exclusively rented out for lodging via peer-to-peer sites such as Airbnb are not eligible for AHEAD.
AHEAD is unique in its celebration of the key collaborators in hotel projects: the developer / investor; operator; architect and interior designer.
Anyone can enter an award, but we recommend that the designers / architects responsible for the hotel compile the entry.
Hotel owners, operators, developers, investors, PRs and other representatives are encouraged to co-ordinate entries for the hotels they represent with the relevant designers/architects.
Further guidance on specific criteria for individual categories is given here and during the entry process.
Entries cost $250 (+ VAT) for the first submission and additional entries cost $99 (+ VAT).
Photography should clearly show the design and / or architecture of the area of the property relevant to the category in which it is entered
If entering more than one category please submit different photographs that reflect the category you are entering.
Before and after photos, CGIs and renderings, floor plans and / or CAD drawings can be included as supporting material where relevant.
Please do not submit CGIs / renderings in place of actual photography
Please try and avoid use of advertising or marketing photographs e.g. posed models, elaborate table settings etc.
Please ensure that you have the appropriate copyright clearances for all photography submitted (see terms and conditions)