AHEAD Americas is adjudicated by an independent panel of experts, comprising leading hospitality architects, designers, owners, operators, developers and industry commentators.
The judging process for AHEAD Americas has been carefully developed to ensure a rigorous, robust and balanced procedure is followed to select the final winners in each category.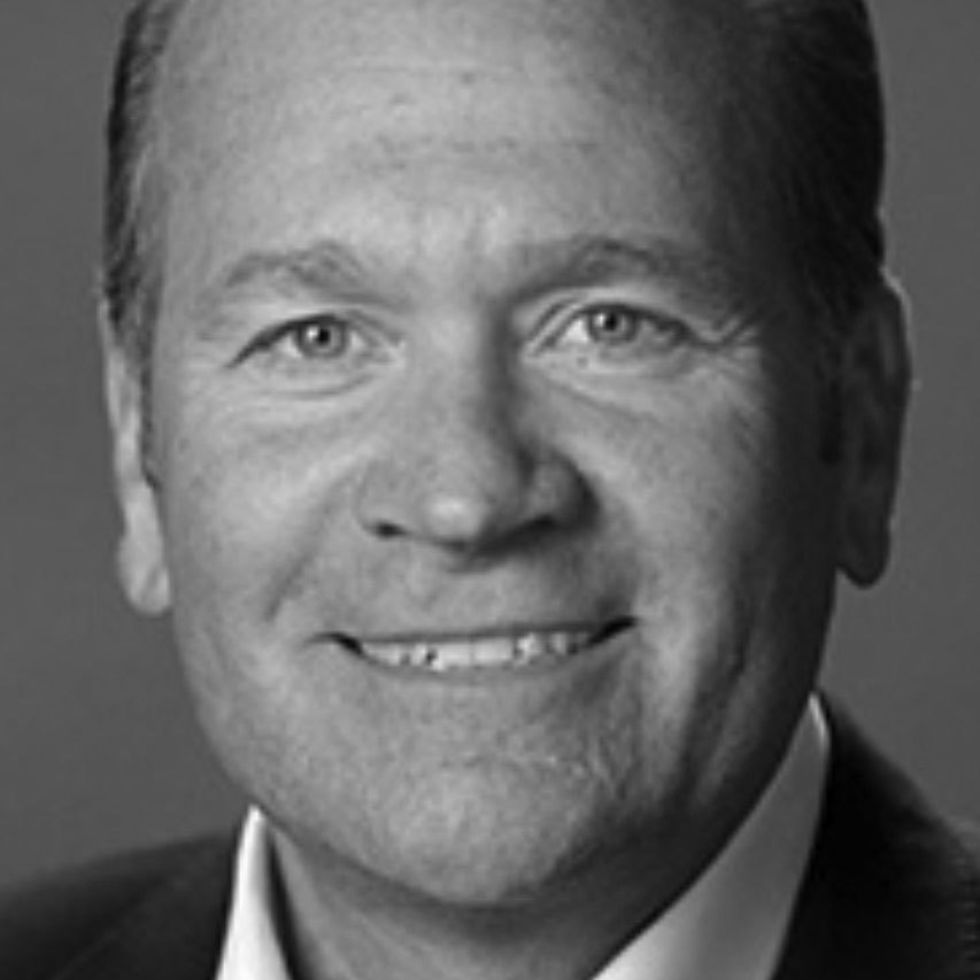 Gary Dollens (Chair)
Global Head Design / Product - Hyatt Hotels Corporation
Gary Dollens was appointed Global Head Design/Product and Brand Development for Hyatt's Global Operations Centre in October 2014. He is responsible for the direction and execution of Hyatt's global design, overseeing Design Service offices in Chicago, Zurich, Dubai and Hong Kong.
Most recently, Dollens served as Senior Vice President of Product and Brand Development focusing on Global Product Strategy. He has also held the role of Global Head - Franchise and Select Brands which included responsibility for Hyatt Place and Hyatt House, as well as Franchise and Owners Relations. Prior to that, he served as Senior Vice President of North America Operations, with oversight of Corporate Operations (Rooms, Food & Beverage, Engineering, and Spa), as well as Architecture & Design.
Gary began his career with Hyatt in Oak Brook, IL. In 1988, after holding a variety of management positionsat Hyatt properties including Dearborn, Columbus, Lake Tahoe, Memphis, San Francisco, and Waikiki. He was appointed hotel manager of Hyatt Regency Atlanta. In 1989, he was named General Manager of Hyatt Regency St.Louis, and later served in the same role at Grand Hyatt New York and Hyatt Regency Washington Capitol Hill. Following histenure as Vice President and Managing Director for Grand Hyatt.
New York, Gary joined Hyatt's corporate office in Chicago as Vice President North America Operations in 2004. He attended Western Illinois University where he received a Bachelor of Arts degree in Liberal Arts Studies.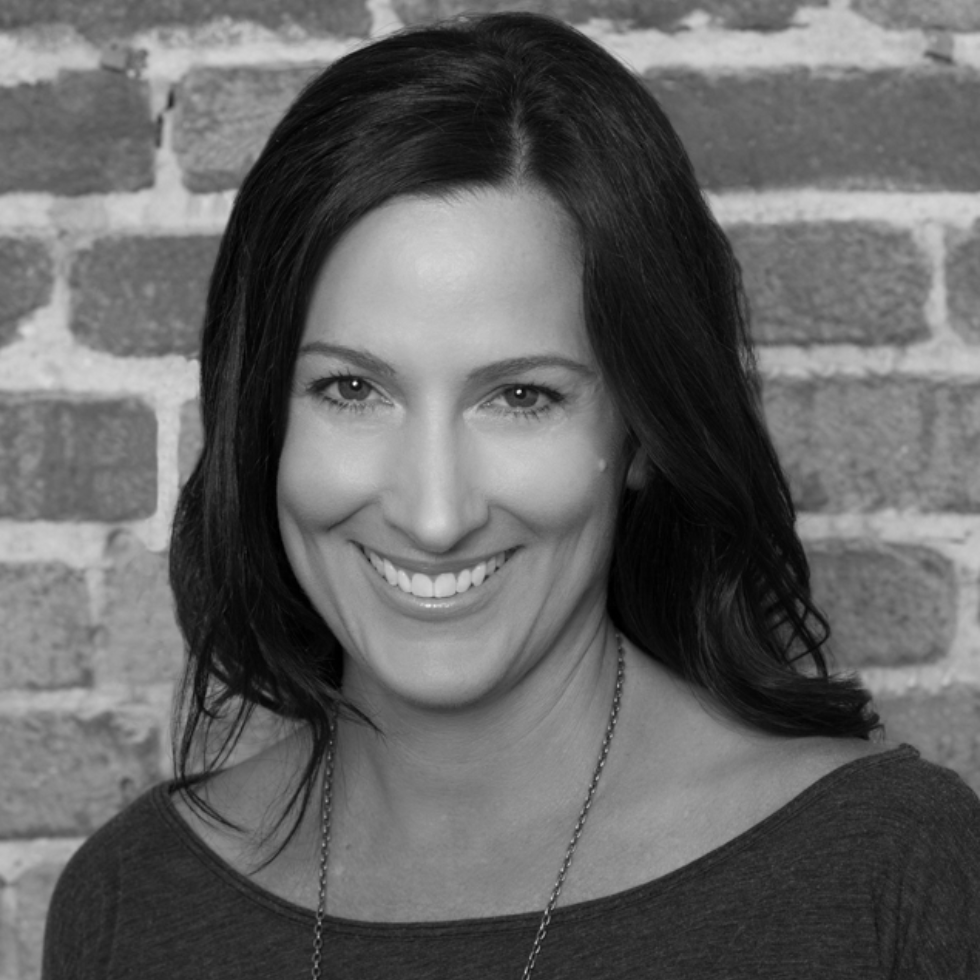 Ave Bradley
Creative Director & Global SVP of Design - Kimpton Hotels & Restaurants
As Creative Director and Global Senior Vice President of Design for Kimpton Hotels & Restaurants, Ave is responsible for the overall creative vision for the brand and is overseeing the design direction for the brand as it undertakes its international expansion.
Ave works closely with the development team in the evaluation of potential deals and establishes the high-level creative vision for projects by identifying trends, niches and opportunities in the marketplace. She engages the creative teams to help bring that vision to life and oversees day-to-day management of the design process. Collaborating closely with the marketing and brand teams, Ave helps cultivate a cohesive presentation across projects through the establishment of hotel names and the development of logos and graphics.
Ave started her hospitality career with W Hotels as Director of Interiors & Brand Development during the launch and expansion of the brand, opening the first 22 properties for W.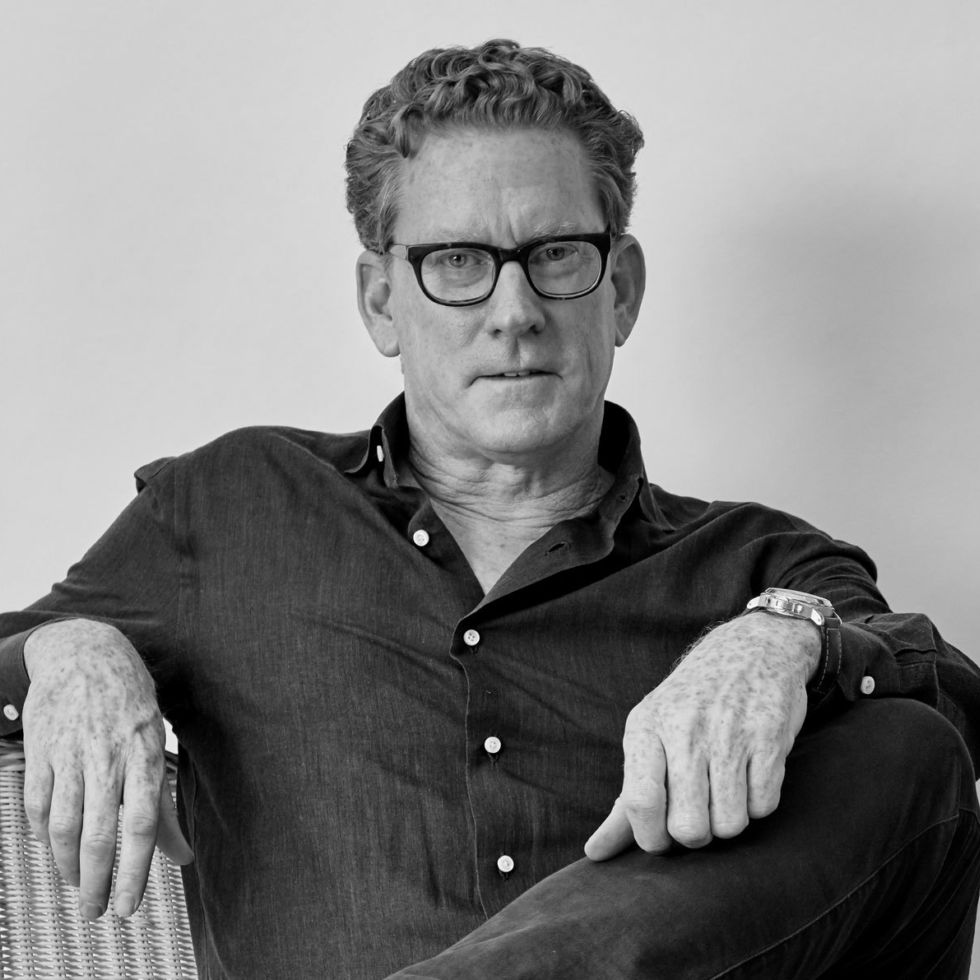 Gray Davis
Principal - Meyer Davis
Gray Davis is co-founder of Meyer Davis, an award-winning interior design studio that has been globally-recognized for its work in hospitality, commercial, and luxury residential design.
With offices in New York City, Los Angeles, Miami, London and Dubai, Meyer Davis' public projects boast a welcoming, residential quality, and the studio's residential projects offer a generous warmth and comfort that only seasoned hospitality designers could fashion. It is this harmonious marriage of seemingly disparate elements – public and private, old and new, uptown and downtown – that is quintessentially Meyer Davis.
The studio has completed projects worldwide for unrivaled luxury brands such as 1Hotel, Crown Hotels, Four Seasons and Auberge Resorts, in addition to restaurants and retail projects for the likes of Jean Georges, and Oscar de la Renta, and private residences for luminaries like Jenna Lyons and Jorge Perez. In 2018, Meyer David was honoured with induction into the Hospitality Design Platinum Circle, and has been recognized by AHEAD Awards for its work on Mauna Lani in Hawaii.
In 2020, Gray and co-founder Will Meyer debuted their eponymous product company, William Gray.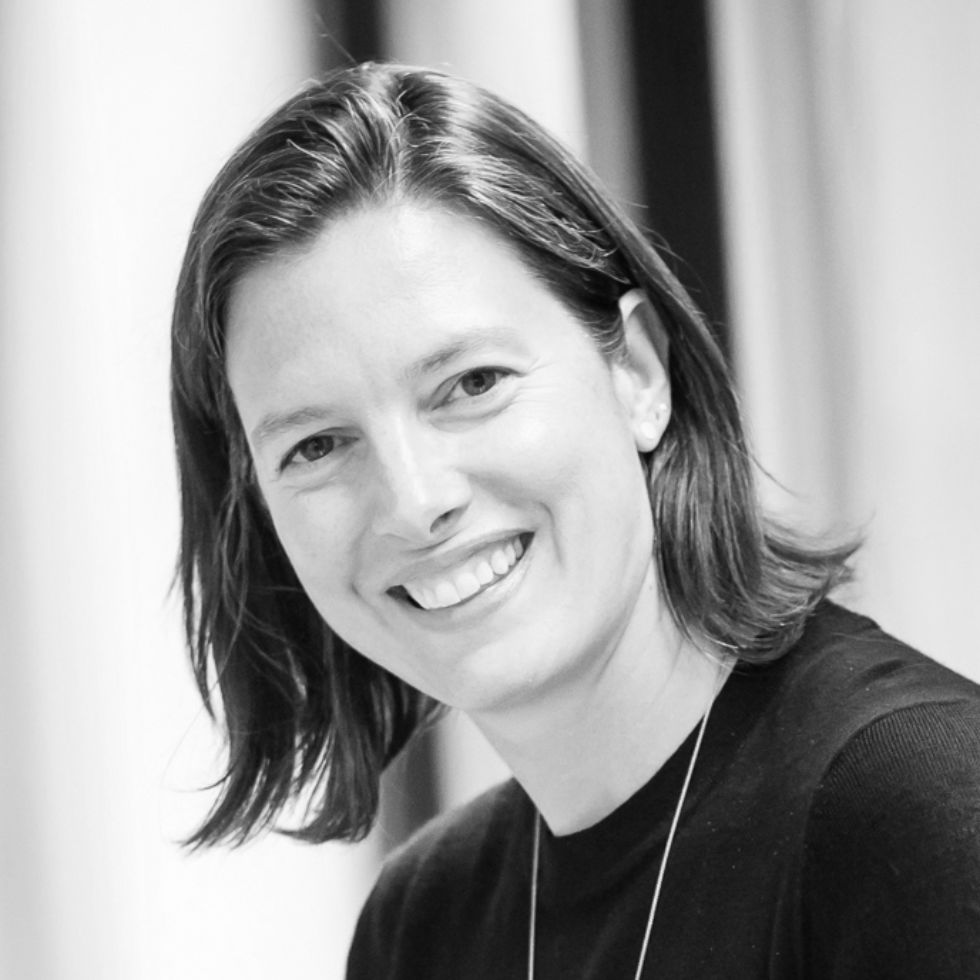 Sara Duffy
Principal - Stonehill Taylor
Sara Duffy graduated from Ohio Wesleyan University with a Bachelor of Arts in Art History and received her Associate of Applied Science in Interior Design from the Fashion Institute of Technology. With a background in art history and television, Sara crafts a unique, immersive narrative for each of her projects with a focus on thoughtful, classic design.
Sara's impressive variety of projects includes the Nomad Hotel and Bar in New York and its re-iteration in Las Vegas, the J.W. Marriott Nashville, and the iconic TWA Hotel at JFK Airport's historic TWA Flight Center. She has worked with renowned hospitality developers such as the Sydell Group, Eleven Madison Park's Chef Daniel Humm and Will Guidara, Marriott International, Turnberry Associates, Hyatt Hotels & Resorts, and Hilton Hotels & Resorts.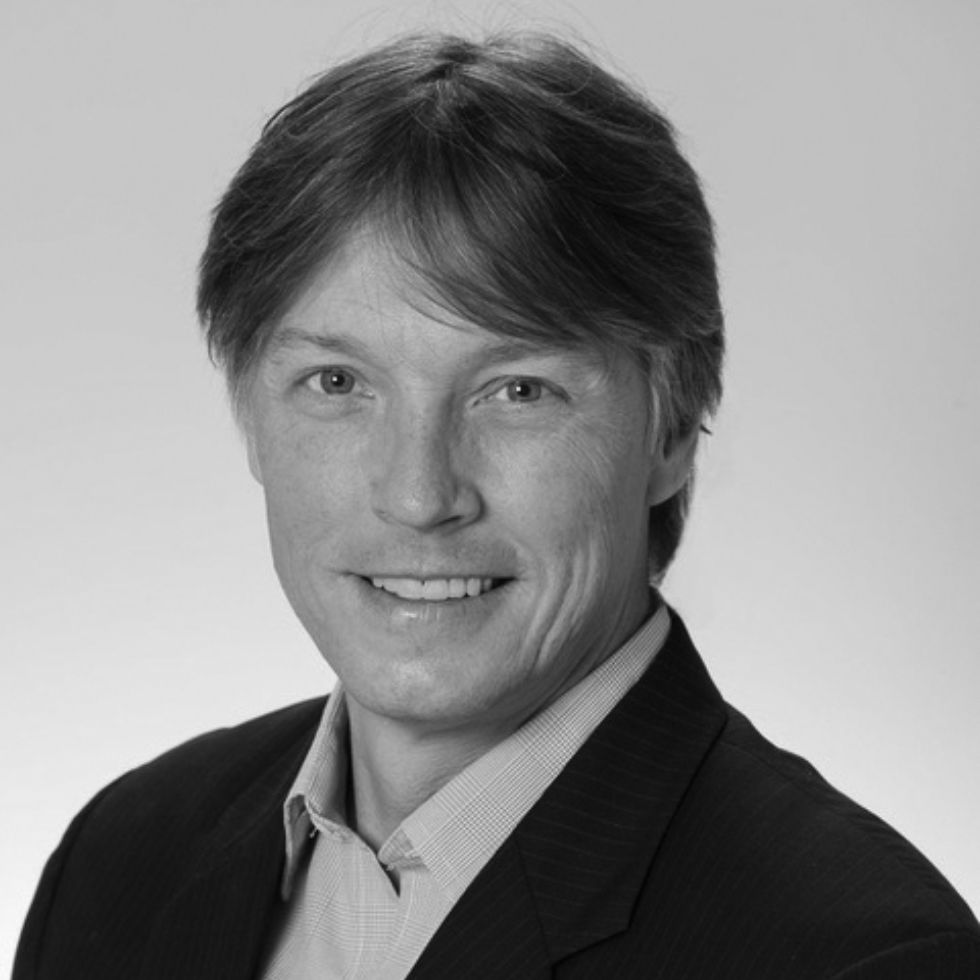 Leo Eskenazi
Vice President Architecture and Design - Hilton Worldwide
Leo Eskenazi is an architect with 30 years of experience in architecture, construction and Interior design leading hospitality, gaming and mixed-use projects in the US and internationally.
In his role of Vice President of Architecture and Design at Hilton Worldwide, Leo manages the design process of all new development, conversion and renovation projects in Latin American and Caribbean including Luxury, Full service, focused service, lifestyle hotels and resorts. Leo is also responsible for the development of Brand prototypes and global Design initiatives.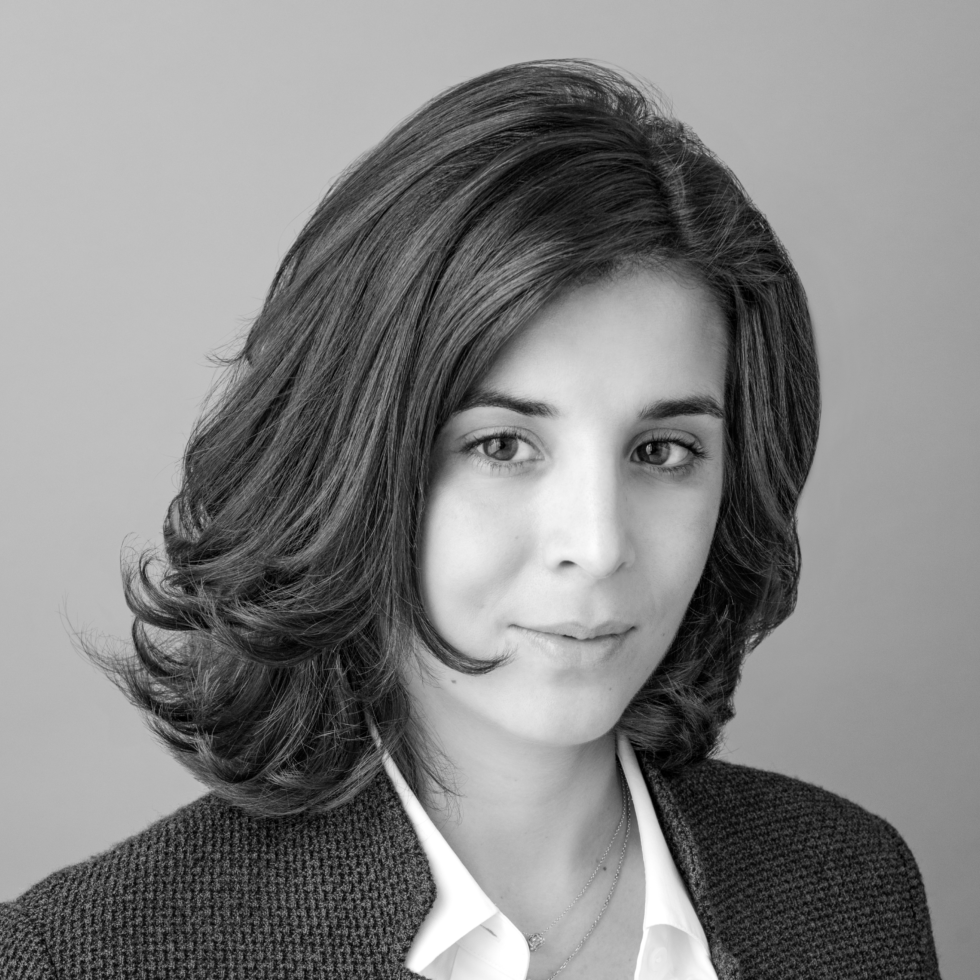 Alessia Genova
Managing Partner - Tihany Design
Ms. Genova began her career at Tihany Design in 2007, and after rising as a senior designer, held a pivotal leadership role for over ten years culminating with her appointment as Studio Director in 2017. Early this year Ms. Genova was named Managing Partner, signifying a new chapter in the firm's 42-year history.
Ms. Genova brings a truly global perspective and uniquely innovative outlook to every project. Her strength in concept and presentation development draws from her passion for identifying the story behind each design project and bringing the vision to life for clients. Ms. Genova frequently collaborates with world renowned chefs, creating signature restaurant interiors for stars such as Thomas Keller, Daniel Boulud and Richard Ekkebus. She has been instrumental in Tihany Design's integration into the cruise industry and in 2019 was included as part of Boutique Design magazine's Boutique 18 rising stars of hospitality design. Key career projects include The Oberoi New Delhi, Four Seasons Dubai DIFC, Amber at Landmark Mandarin Oriental Hong Kong, Bocuse at The Culinary Institute of America, Oro at the Belmond Cipriani in Venice, Bar Boulud Boston, the Dubai villa private residence and Mandarin Oriental Bosphorous, Istanbul, opening late 2020.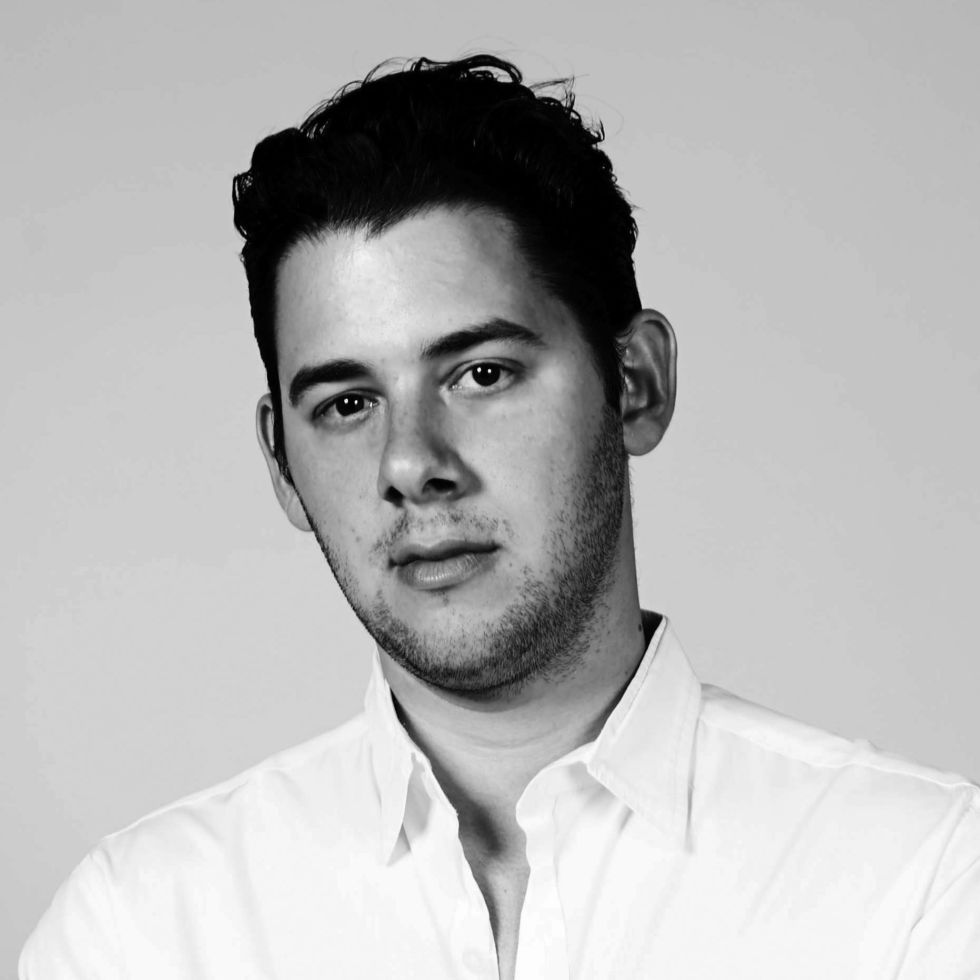 Ari Heckman
Co-Founder & CEO - ASH NYC
Ari Heckman is Chief Executive Officer and co-founding partner of ASH NYC - the internationally renowned design and development firm with a mission of transforming spaces into into multi-sensory, one-of-a-kind experiences.
Ari is responsible for the leading the company's vertically integrated team of experts spanning design, development, finance, property management, acquisitions, marketing and branding.
ASH NYC is most recognised for its collection of boutique hotels, celebrated for their ability to reinvigorate historic properties into immersive story-telling narratives, that include The Dean (Providence, RI), The Siren (Detroit, MI), Hotel Peter & Paul (New Orleans) and a forthcoming hotel in Baltimore. The firm's home furnishing and staging division, ASH Staging, is equally notable for its growing success in New York and and Los Angeles.
Under Ari's leadership, ASH NYC has been recognised by New York Times, Forbes, Fast Company, Conde Nast Traveler, Surface, TIME Magazine and Wallpaper, and is named one of Architectural Digest's AD100 firms, which recognises the word's leading design teams.
A native of Providence, Ari graduated with honours from the College of Architecture, Art and Planning at Cornell University. Heckman currently splits his time between Manhattan, Los Angeles and Sag Harbor, NY.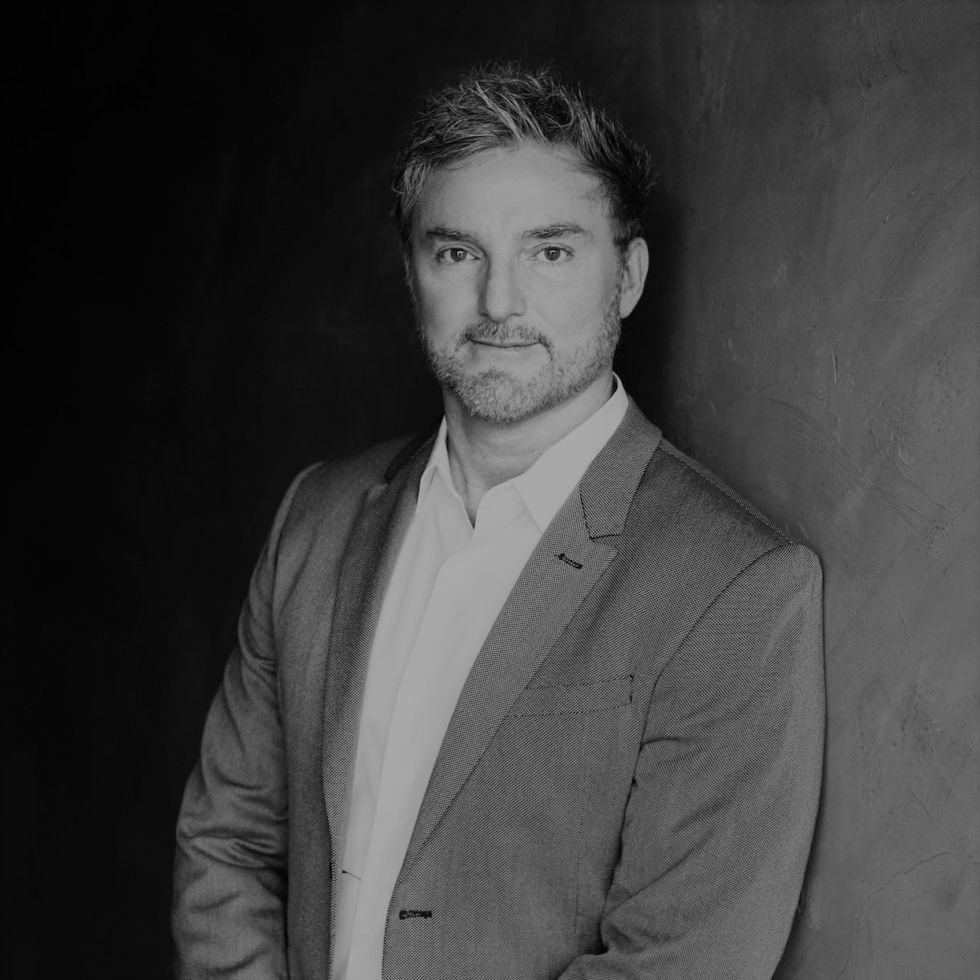 Tony Machado
Senior Vice President Design - SH Hotels & Resorts
Tony Machado is Senior Vice President of Design for the hospitality leader and innovator, SH Hotels & Resorts, an affiliate of global private investment firm Starwood Capital Group, where he is leading all aspects of design for the company's fast growing 1 Hotel, Baccarat Hotel, and SH Collection brands. 2022 hotel openings will include 1 Hotel San Francisco, 1 Hotel Nashville and 1 Hotel Hanalei Bay Kauai.
Prior to SH Hotels & Resorts, Tony was with Morgans Hotel Group where he served as Global Vice President and Head of Design and Construction for the expansion of all brands including Delano and Mondrian.
Tony attended Syracuse University's School of Architecture in Florence Italy and San Diego State University where he received a BA with an emphasis in Environmental Design. Tony is a California state licensed architect.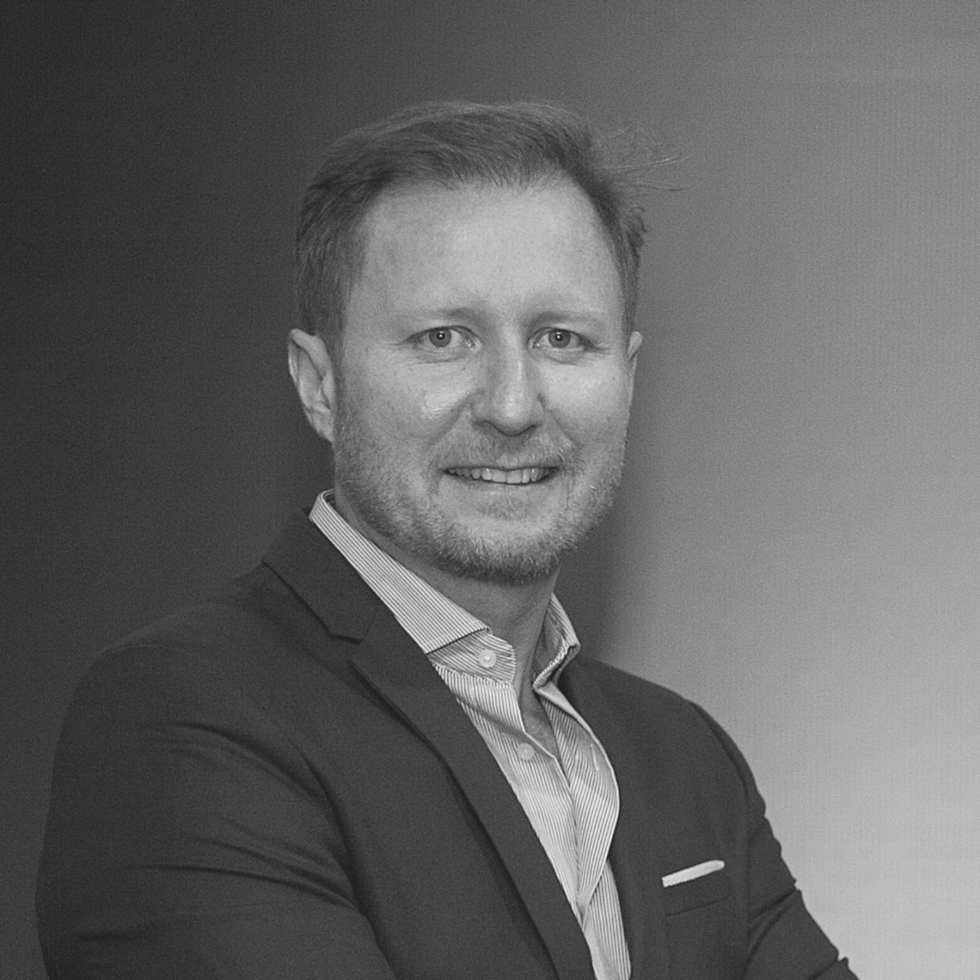 Paulo Mancio
Chief D&TS Officer South America - Accor
Paulo Mancio graduated as a Civil Engineer with a Master of Business Administration at Fundação Getúlio Vargas (FGV). He has been at the forefront of the most important hotel properties and project designs for Accor for the last 19 years. Since 2013, he has held the position of Senior Vice-President D&TS Accor South America.
Throughout his career, he has attended several international conferences on hospitality, sustainability and innovation in the USA, Europe, and Asia.
Recognised for implementing innovative solutions and pioneering initiatives, he is also the curator of the Design & Technical Summit, the biggest forming event in hospitality sector.
In addition, Paulo is a professor of a post-graduate course in Architecture and Interior Design in the Luxury Segment at UNIVALI/SC. He has led classes and lectures in the USA, Italy and Chile.
Paulo is also part Advisory Boards including the Board of Green Building Council Brasil (GBC), the Board and Investor of BR Angels (Startups), the Advisory Board WTC Smart Cities, and the Board Decor Social (NGO).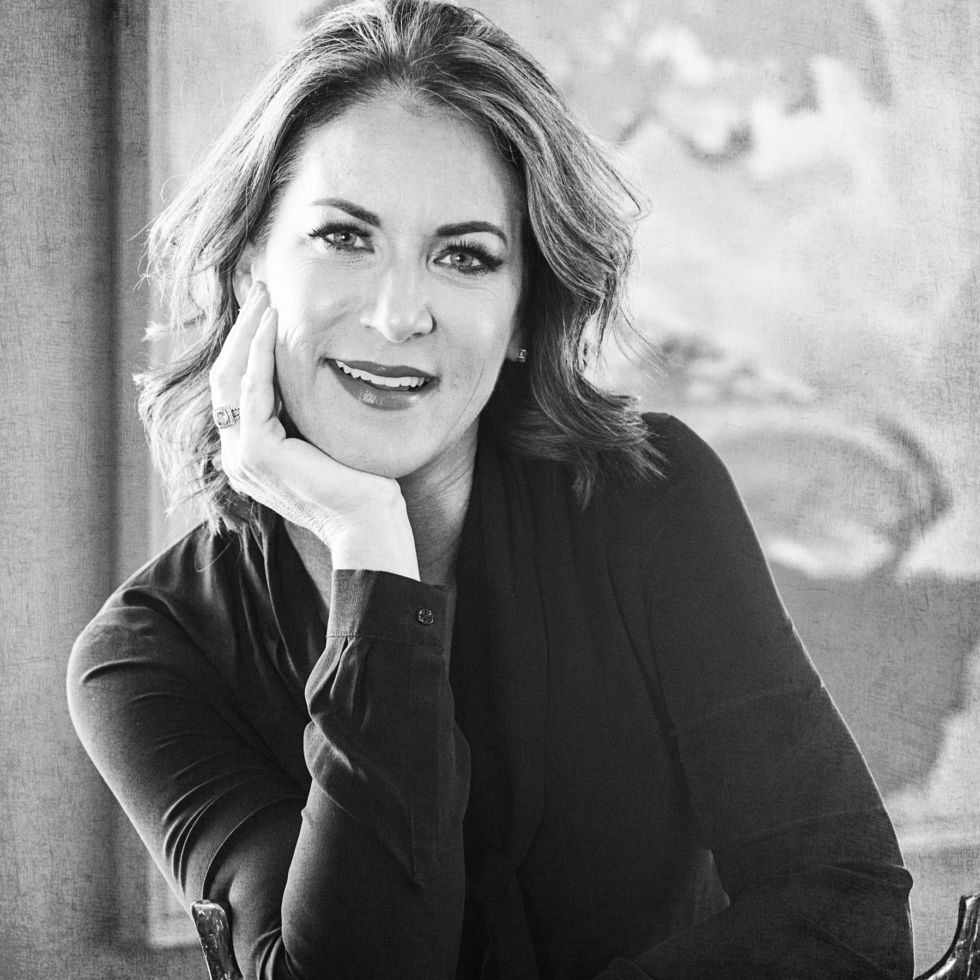 Eileen Madigan
Senior Vice President of Global Interior Design - Las Vegas Sands Corp.
Leads "Design Excellence" vision for the brand's luxury integrated Mixed Use Resorts. Manages over 4.5+ Billion in Cap-X projects. Oversees the global design team 30+ in Hong Kong, Macau, Singapore and Las Vegas. Prior to this role Eileen was the Vice President for Creative Four Seasons Hotels and Rosewood Hotels.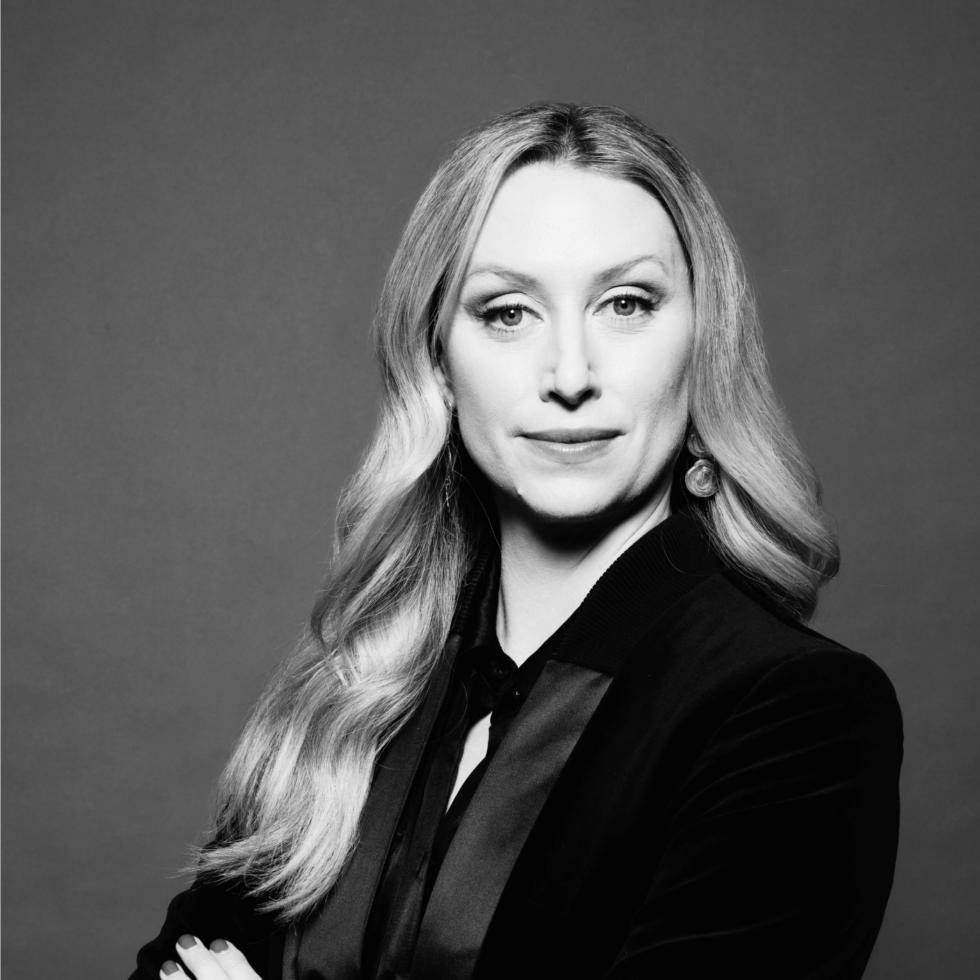 Kristina O'Neal
Founding Partner - AvroKO
Over the last two decades, AvroKO has earned a reputation as one of the most impactful and influential design firms in the hospitality field. Founded in 2001 by four partners - Kristina O'Neal, William Harris, Greg Bradshaw, and Adam Farmerie - the group is now operating with offices in New York City, San Francisco, London and Bangkok with over 200 employees. Their significant portfolio of critically-hailed interior design work expresses a humming conversation between the ideals of the past and off-beat sensibilities that point to the future, between cultural memory and social interaction, and between the physical, emotional, and psychological realms.
AvroKO is known for its award-winning, concept-driven projects that resonate with guests by providing a unique combination of narrative-driven and environmental psychology. Their work maximizes innovative hospitality experiences through their trademarked process coined Hospitable Thinking®, which addresses core human needs through design.
Through the Partners combined spirit of adventure and entrepreneurship, they have also founded additional companies under the AvroKO World umbrella, including: AvroKO Hospitality Group, which conceptualizes, owns, operates and licenses restaurants and bars both domestically and abroad; Brand Bureau, a creative agency rooted in hospitality that focuses on strategy, branding and visual design; and Hospitable Bridge, an accelerator studio supporting POC female-identifying founders who are changing the hospitality world for the better.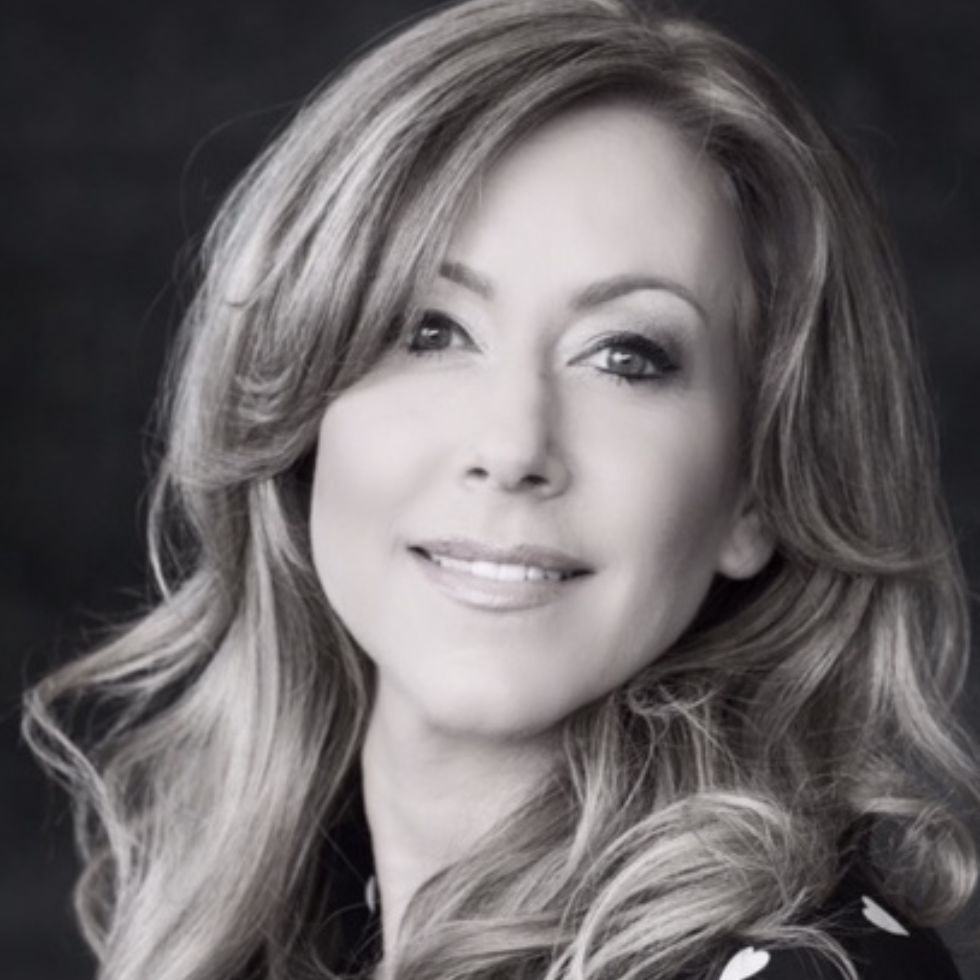 Lisa Pasternack
Senior Director, Design + Innovation - Four Seasons Hotels & Resorts
Lisa provides design oversight for Four Seasons Hotels & Resorts across all new builds and capital projects and is responsible for guiding and supporting the Global Design + Innovation teams based in Toronto, Dubai and Singapore.
In conjunction with Four Seasons internal teams and project consultants, Lisa works with the team to establish the appropriate design language for each project, focused on conveying the Four Seasons commitment to quality and luxury. With a keen eye for design and details, Lisa is also constantly on the lookout for new and emerging design talents who can help bring these projects to life.
Over Lisa's 24 years with Four Seasons, she has led the design and construction of several properties, gaining valuable insight into the world of new builds and renovations, and has been instrumental in keeping the Design Standards current for over a decade. Lisa managed the design and construction of the Four Seasons R&D Studio based in Toronto, is involved in several new initiatives both within the Design + Innovation department and company-wide and has advanced improvements to our Fitness Facilities. Her knowledge of luxury hospitality and her attention to detail are valuable assets in her drive towards product excellence.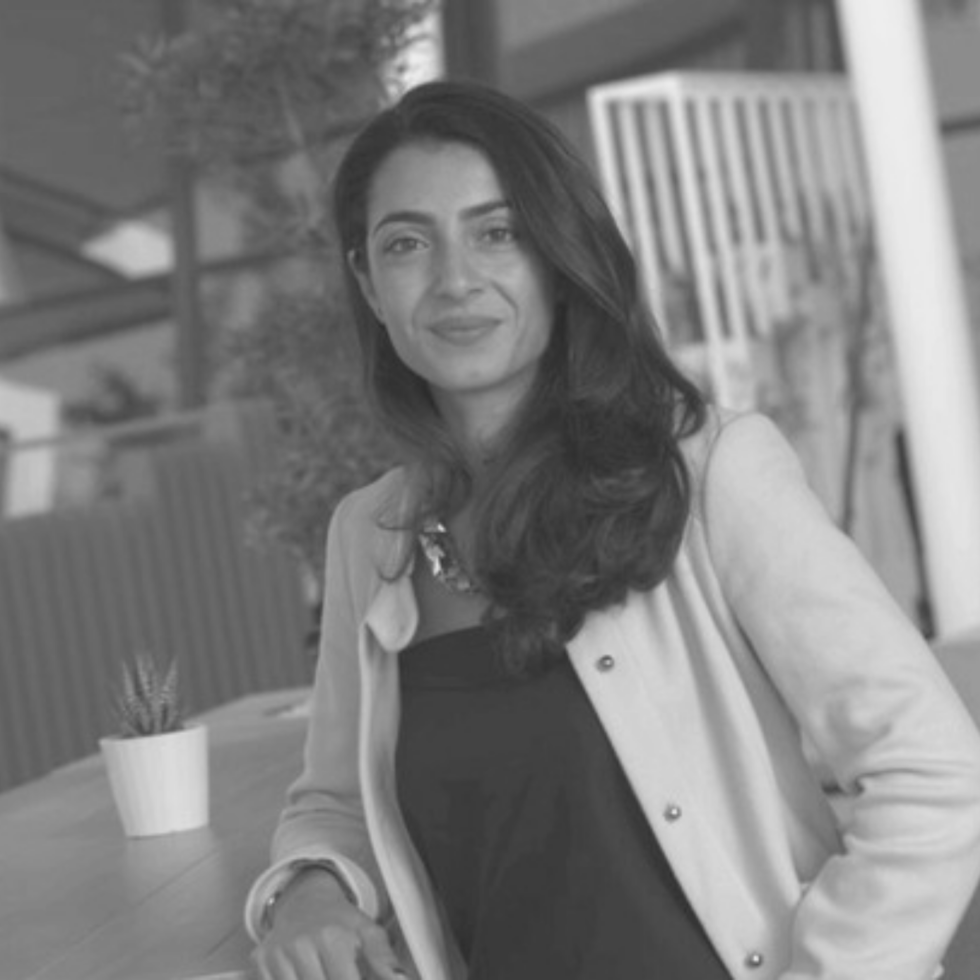 Celine Salman Blaschke
Design & Development - Artizan Group
Celine Salman Blaschke heads the Design & Development for Artizan Group, specializing in Hospitality Project Advisory & Delivery and is the founder of the boutique CSB Design Interior Design Firm.
Celine's prior experience includes Director of Design & Technical Services at Accor Luxury & Lifestyle, Global Design Director with Paramount Pictures' Paramount Hotels & Resorts, and Design Director for F&B Operator the Gerber Group.
Celine holds an Architecture degree from the University of Maryland and an MBA from IE Business School.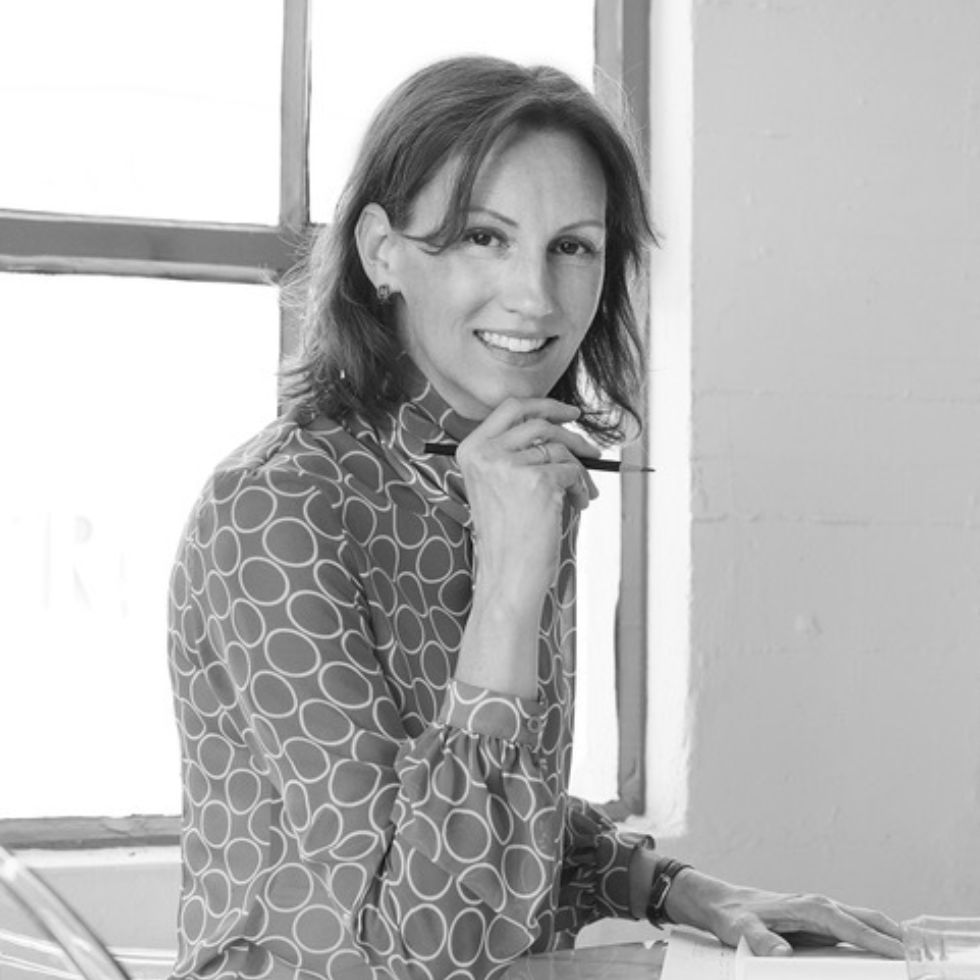 Anne Wilkinson
Principal - BAMO
With 25 years of experience in luxury hotel and residential design, Anne Wilkinson brings an unparalleled amount of knowledge to each new project.
A New York native, Anne earned her Design degree from Cornell University, alongside interests in theatrical lighting, classical and modern dance. Named Principal of BAMO in 2017, she has contributed to the growth and success of the firm since its inception.
Working around the globe in vibrant urban or resort destinations, including some of the most pristine and sensitive environments, Anne has the ability to create settings that not only speak to the destination but also respect the people and place. Her strong understanding of the complexities of hotel design allow her to develop creative and innovative solutions that improve the overall guest experience and add to the client's success. Anne infuses a marked sense of style and place into her elegant and cohesive designs.