AHEAD Asia is adjudicated by an independent panel of experts, comprising leading hospitality architects, designers, owners, operators, developers and industry commentators.
The judging process for AHEAD Asia has been carefully developed to ensure a rigorous, robust and balanced procedure is followed to select the final winners in each category.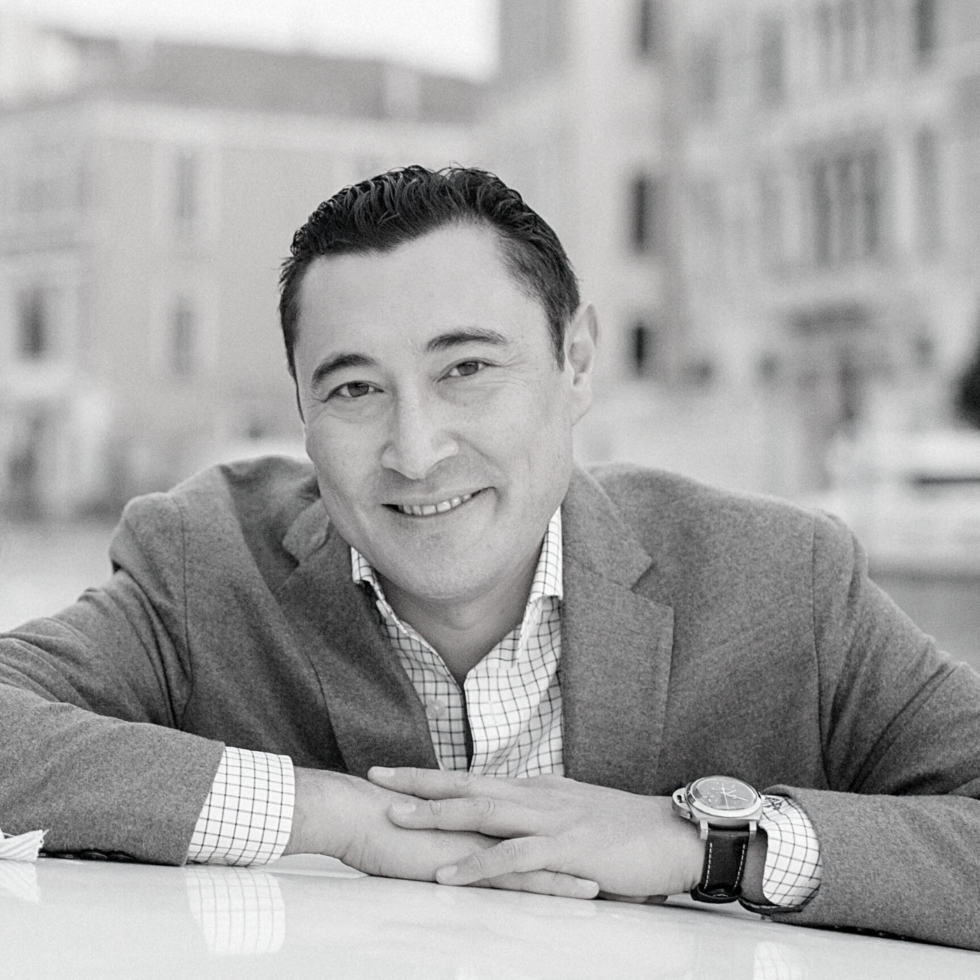 Troy Hickox (Chair)
Head of Hotels & Lifestyle Development – Galaxy Entertainment Group
Director, Société des Bains de Mer
Troy oversees hospitality, wellness, culture & lifestyle development across the international portfolio at Hong Kong-listed Galaxy Entertainment Group (GEG). GEG's global footprint spans the US, Europe and Asia via strategic holdings in NASDAQ-listed Wynn Resorts, Monaco's Euronext-listed Société des Bains de Mer (SBM), as well as projects in Japan and China's exciting Greater Bay Area. He also serves as Director on the Board of SBM and various GEG subsidiaries.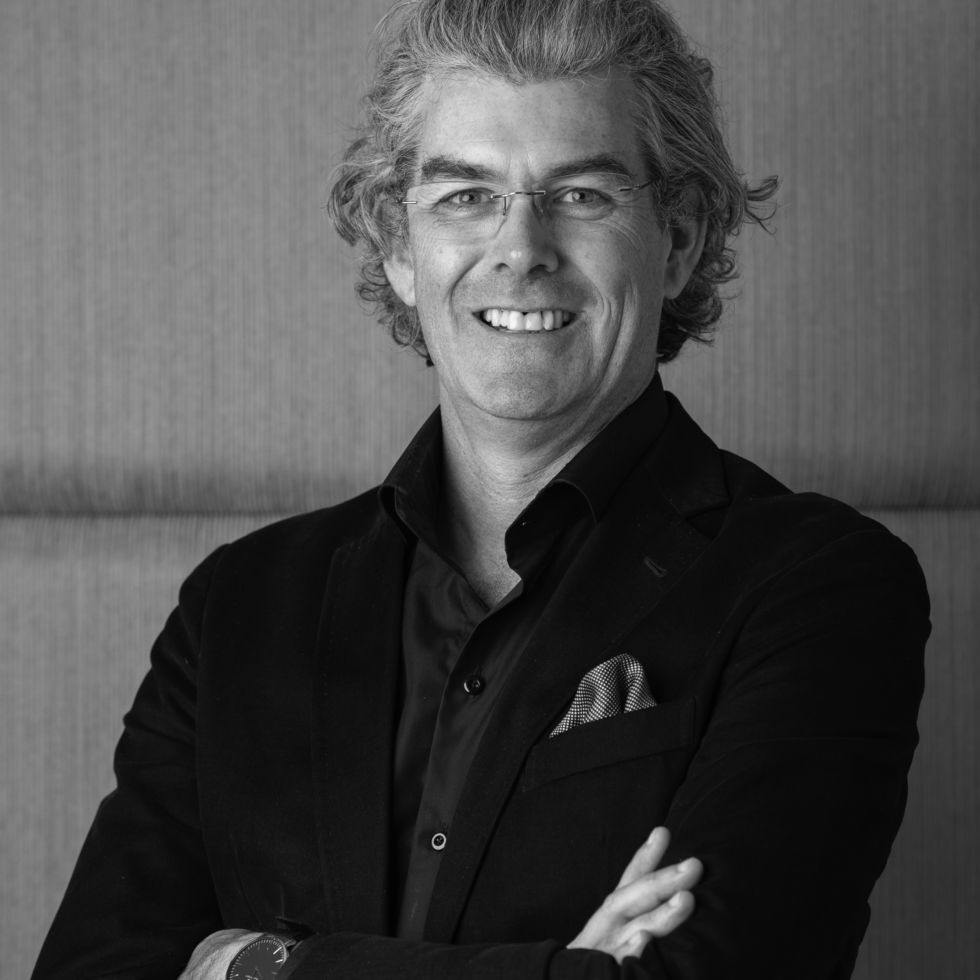 Greg Farrell
VP of Design & Technical Services, APAC - Radisson Hotel Group
Greg Farrell is a hospitality design specialist, he is responsible for devising innovative new hotel and brand concepts and works with owners and developers to bring these designs to life.
A New Zealander with more than 30 years of experience, Greg has developed a strong reputation for his work in the hotel, F&B and residential sectors across the globe. Beginning his career in New Zealand he began his focus on hospitality design in 1989 at Richmond International in the UK. He has held key roles at renowned design firms across the APAC region including Executive Director at Aedas, where he collaborated with many of the major hotel brands.
Greg has established and maintained long-running relationships with many industry leaders. A confident public speaker, he is regularly invited to events to discuss topics ranging from design trends to development strategies and opportunities across the region.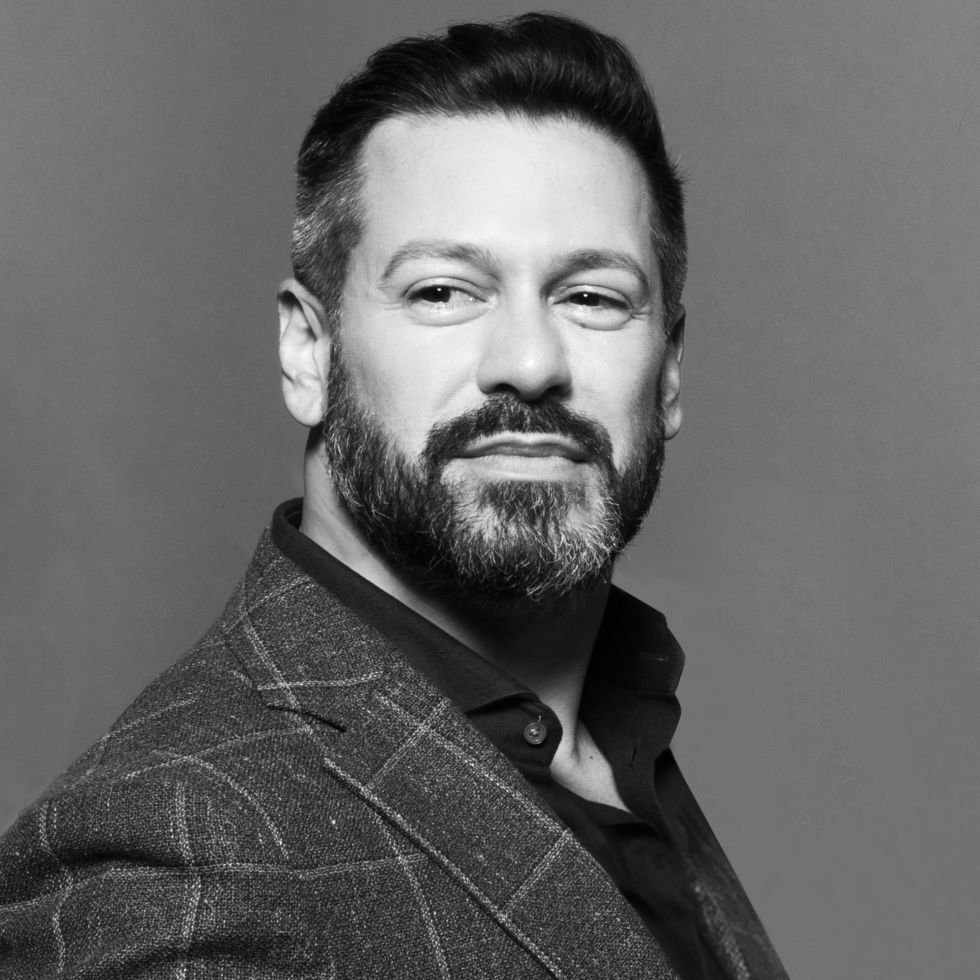 William Harris
Founding Partner – AvroKO
New York-headquartered design-and-concept firm AvroKO, is equally adept at the varied disciplines of architecture, furniture, branding, graphics, and hospitality operations. Founded by William Harris and his 3 original partners - Adam Farmerie, Greg Bradshaw, and Kristina O'Neal - each contribute a unique vision to the company's multifaceted design mission. AvroKO has established a new paradigm in the hospitality industry, encompassing a multitude of disciplines and creating thoughtful, provocative architecture, brands, products, and environments.

Since its creation in 2001, the company has grown to a staff of over 59 in its NYC office, 31 in its Bangkok office, 15 in its San Francisco office, and 8 in its recently-opened London office. Their active portfolio of architecture projects including restaurants, bars, and hotels, are currently taking place in 21 countries and 32 cities worldwide and have garnered them numerous awards and accolades: 3 James Beard Awards, 8 Hospitality Design Awards, 2 HA + D awards, 2 Gold Key Awards, 7 Sleeper AHEAD Awards, and the Lawrence J. Israel Prize.
AvroKO's spirit of adventure and entrepreneurial curiosity has also inspired the principals to pursue their own "self-propelled" projects, such as residential development, furniture lines, and several restaurants and bars which are wholly conceived, designed, owned, and operated by the company. These include Saxon + Parole NYC, Saxon + Parole Moscow, Ghost Donkey NYC, Ghost Donkey Las Vegas, The Poni Room, and GENUINE Liquorette.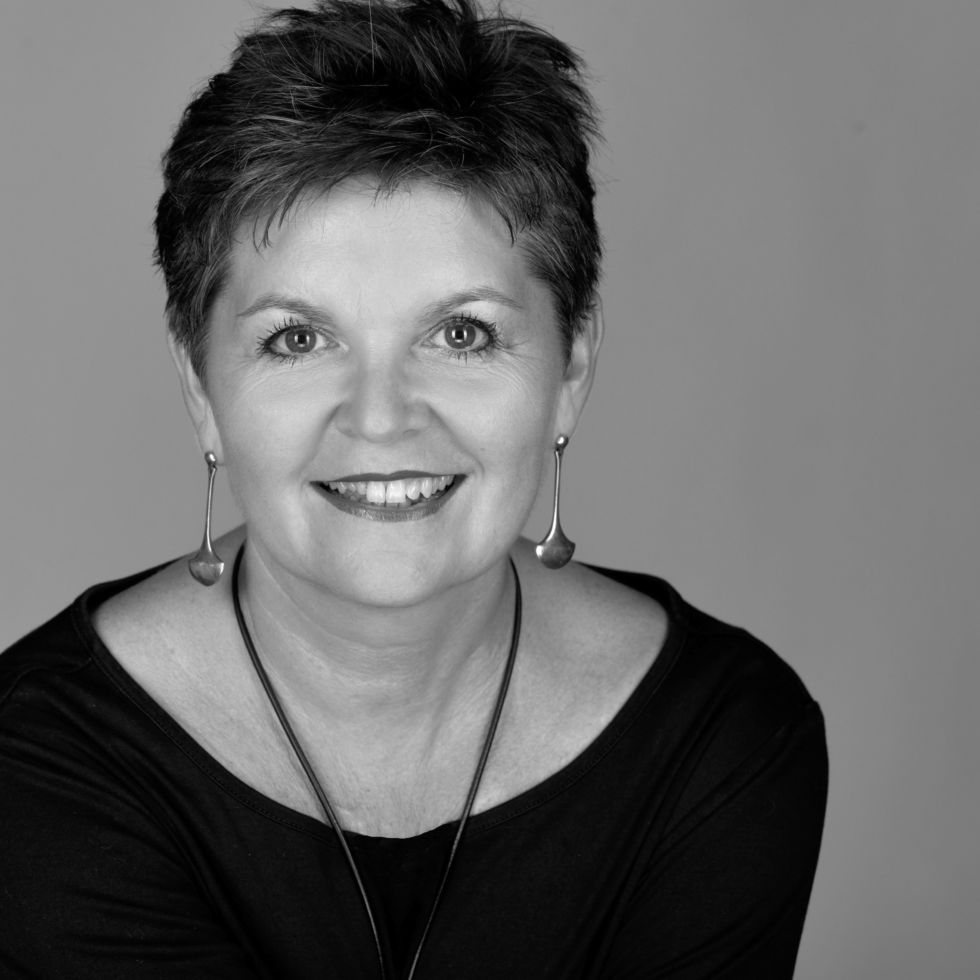 Karen Hay
Founder & Creative Director - IN-dulge
With 25 years of solid design experience in the design industry, covering UK, Asia and the Middle East, Karen was formerly the co-founder and Director of Stickman Tribe Ltd, a Dubai and Hong Kong based design firm. In 2016 she established her own design clan IN-dulge in Hong Kong, with a cutting edge focus on luxury Interiors for Hospitality, working with many of the world's leading hospitality and leisure hotels and resorts.
Harnessing her Scottish heritage, international experience, entrepreneurial spark and keen sense of sustainability, combined with a few years working in a reparatory theatre designing, building and painting sets. Today, she remains hands on and her theatrical story-telling flair certainly shines through her projects.
Recognised for her successful, and award winning projects Karen is regularly invited as a guest speaker at industry conferences throughout Asia, including talks to several of the hotels' operation teams on F&B trends and strategies.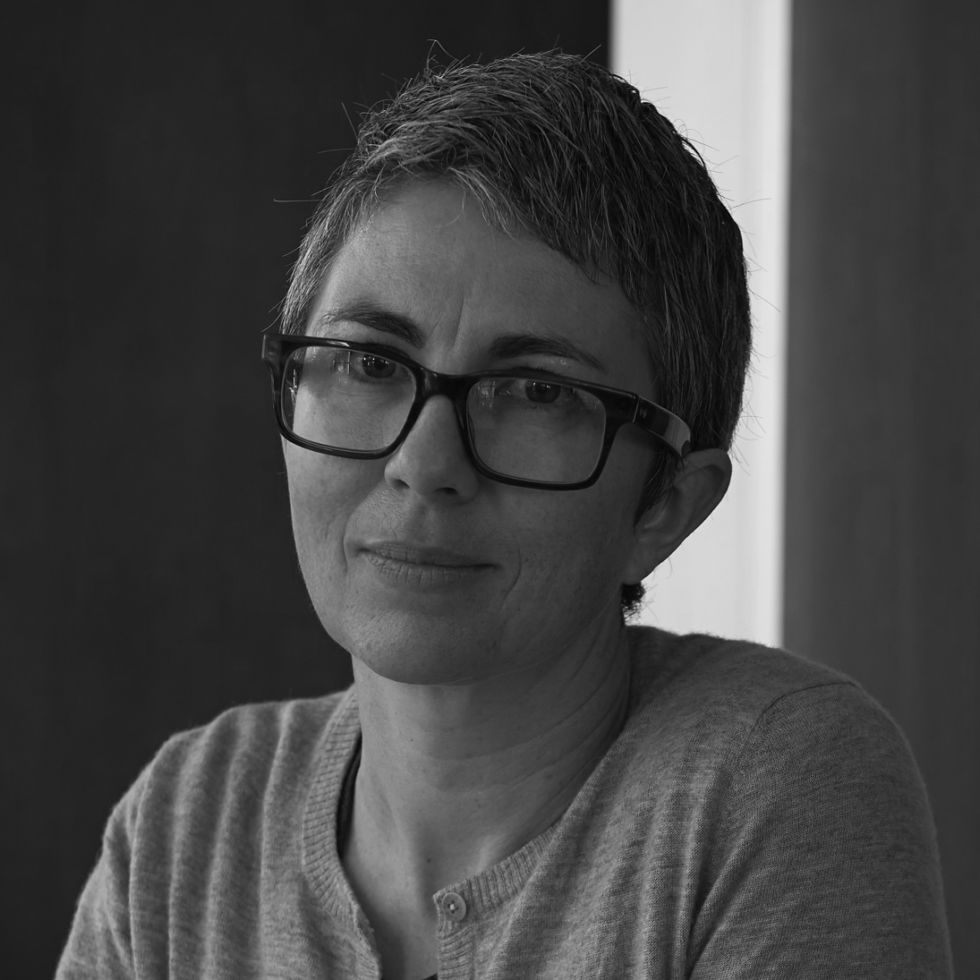 Rowena Hockin
Curatorial Director - BAR Studio
Rowena Hockin is a registered Architect with over 20 years' experience working across Perth, Singapore, Sydney and Melbourne. Working on high-end hospitality projects has allowed Rowena to gain an understanding of the materiality of architecture and design, further refined through rigorous training in spatial planning and detailing, resulting in numerous award-winning projects.
In 2003 Rowena joined Melbourne-based BAR Studio and since then, her role has expanded to span several fields; from establishing conceptual frameworks to developing studio processes. She uses her diverse experience and skills to curate and communicate the design language for the studio. Her work with BAR Studio allows her to combine her passion for design with her communication skills.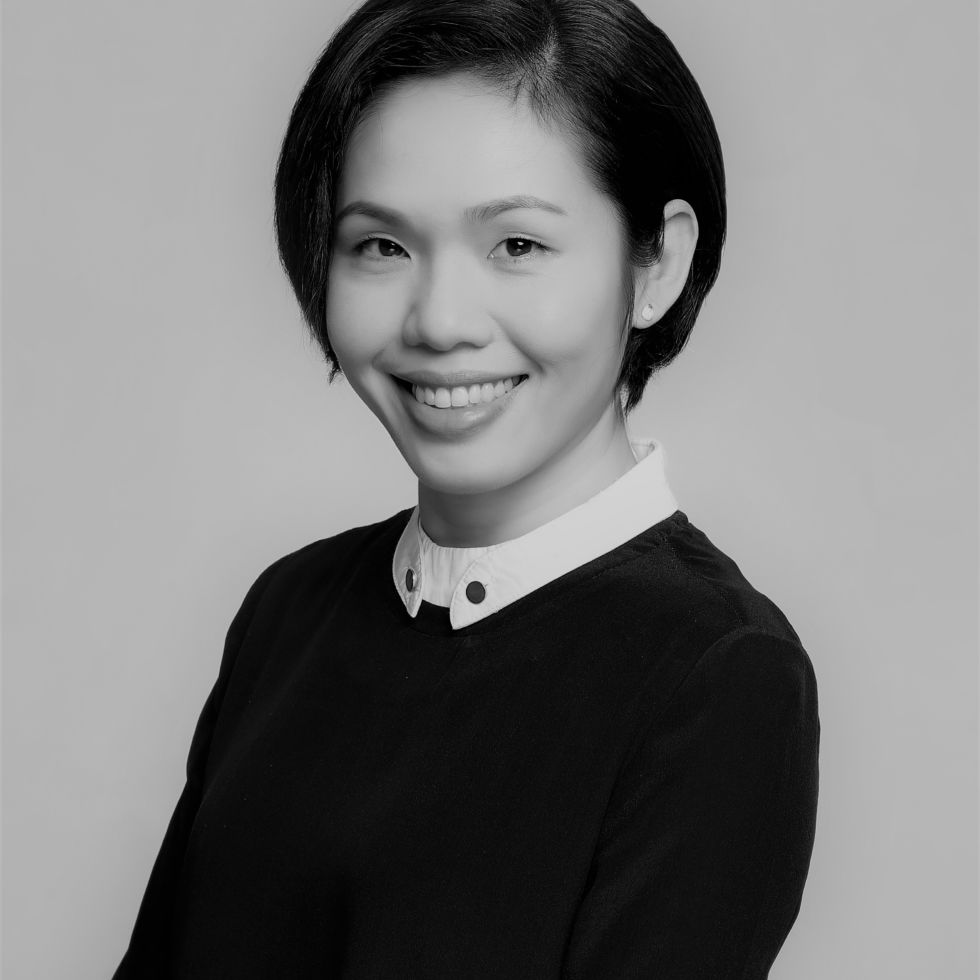 Billie Khoo
Senior Director of Architecture, Design & Construction SEAP - Hilton Worldwide
Billie Khoo is currently the Senior Design & Project Director for Hilton Technical Services, Southeast Asia Pacific and India, a region that spans North Asia, Southeast Asia, Australasia, Pacific Islands and the Indian subcontinent.
Educated in Singapore and a trained and qualified architect with Masters in Architecture, Billie has worked with established regional and international hospitality design firms such as SCDA, Maps Design Studio and Wilson Associates during her career of 18 years. She has wide-ranging experience in both masterplanning, architectural and interior design aspects of hospitality creation.
Since joining Hilton in 2012, she has worked with the Technical Services team to deliver successful openings across all brands and has been intimately involved in key flagship hotels in gateway cities such as Hilton Saigon, Conrad Bengaluru, Conrad Osaka and WA Bangkok.
She is also responsible for design overview of all brands for both pipeline projects and capital expenditure projects in the mentioned regions. The brands include luxury, lifestyle, full-service and focus service for both managed and franchise properties. Billie's role is to ensure that the hotels and resorts fulfill both brand standards and design narratives. This also includes a constant review of applicable brand standards for the regions.
At the same time, her portfolio includes being the design director for key Hilton luxury and lifestyle pipeline projects such as Conrad Kuala Lumpur, Canopy Kuala Lumpur, and Waldorf Astoria Maldives.
Being in a region of high growth in the travel industry, Billie assists development in the technical review of new opportunities in the constant drive to grow the number of new hotels and rooms with an operator that has one of the largest pipelines in the world.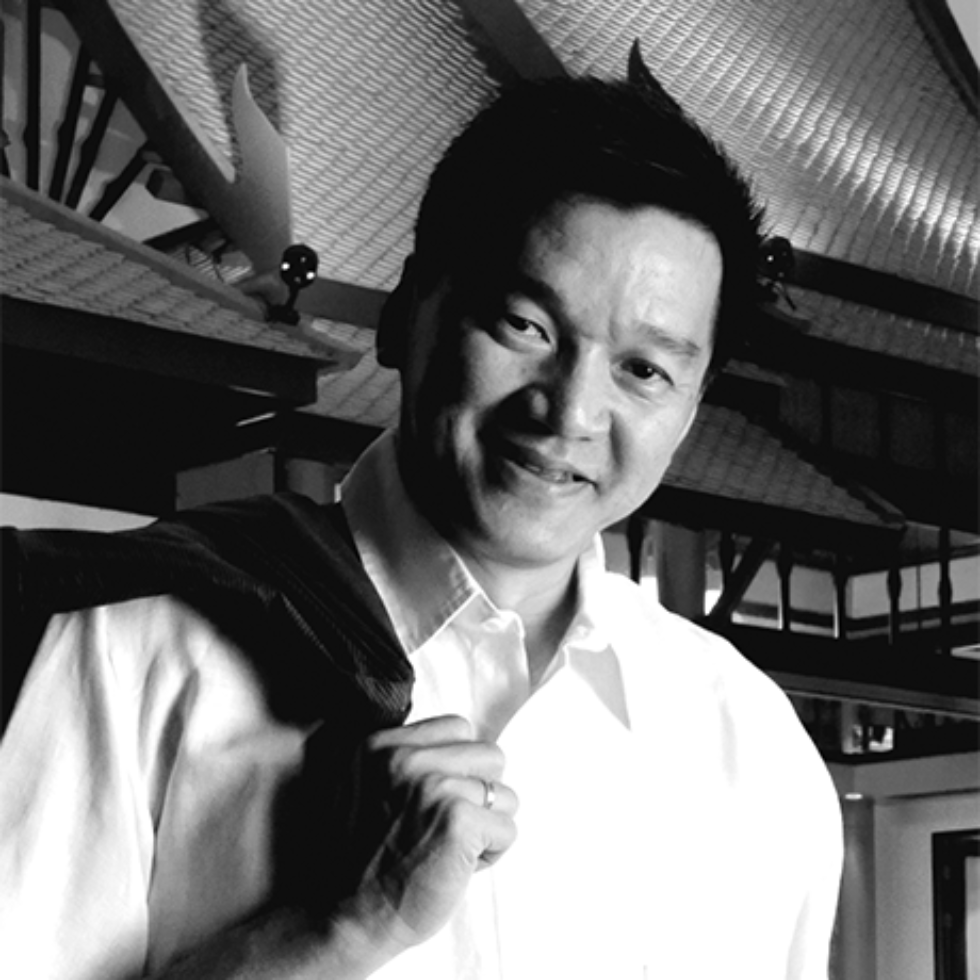 Dharmali Kusumadi
SVP - Banyan Tree Hotels & Resorts / Architrave Design & Planning
Dharmali Kusumadi is the Senior Vice President, Projects and Business Development of Banyan Tree Group. He is responsible for the design and technical advisory services, projects and business development functions within the Group.
Being with the group for more than two decades, Dharmali has helped to create numerous iconic award-winning architectural and interior designs, which are the hallmarks of Banyan Tree and Angsana hotels and resorts. He was personally involved with the different hotel projects in Thailand, Philippines, Indonesia, Maldives, China, Mexico, Morocco, Seychelles and other countries for the four hotel brands namely Banyan Tree, Angsana, Cassia and Dhawa. Key milestone projects include Asia's first integrated destination resort - Laguna Phuket in Thailand, Laguna Bintan in Indonesia and Laguna Lang Co in Central Vietnam under the Banyan Tree Group.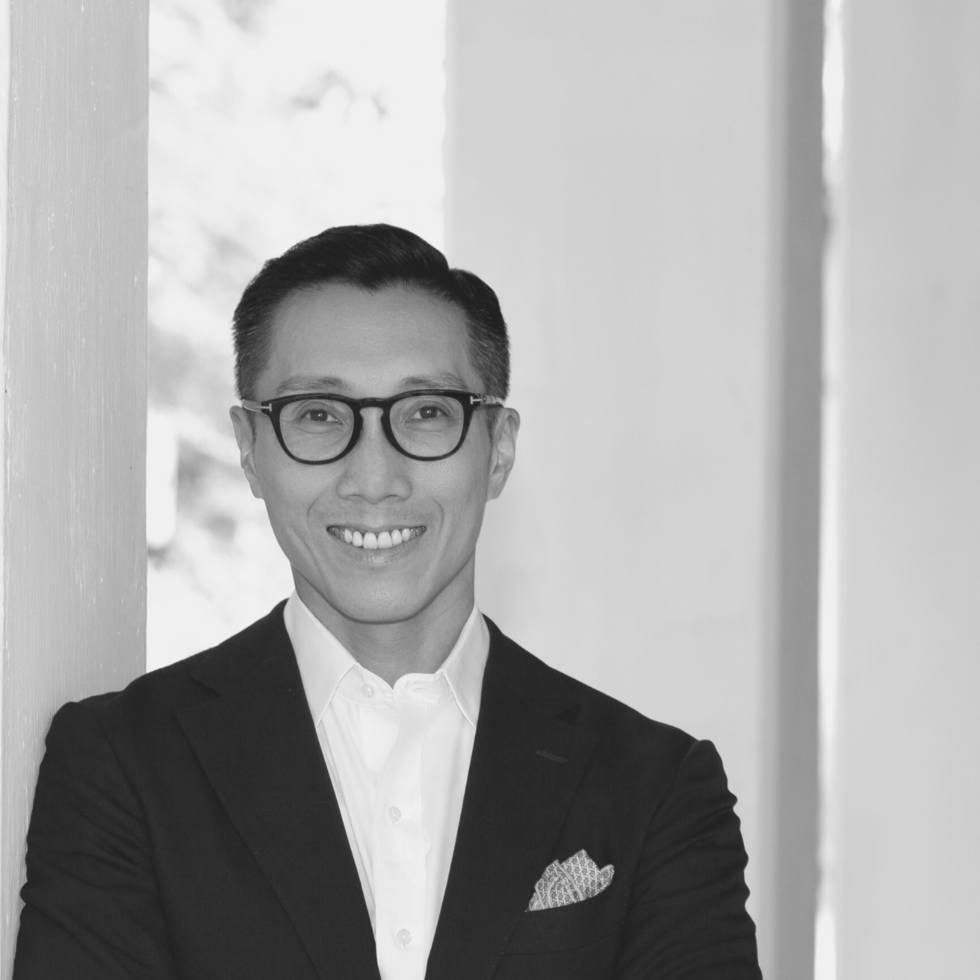 Stephen Luk
Regional Vice President Design Services - Hyatt Hotels Corporation
Mr Stephen Luk is the Regional Vice President of Design Services for Hyatt's ASPAC region. He is also specifically supporting the ever expanding Hyatt development in the Greater China portfolio and heading up the Design Services team in Shanghai China. He and his team steer the design and brand concept, hotel planning and development, and hotel opening across all Hyatt brands in the region. The goal is to ensure that, through a collaborative and inclusive process, realize brand focused, creative, and economic design solutions that enhance preference for our guests, our owner developers, and our colleagues and associates.
Stephen has been focusing on Greater China and Asia's hospitality design development since 2011. He has also spent 13 years practicing in both hospitality Architecture and Interior Design in New York City. He obtained his Master degree from Columbia University in NYC and Bachelor degree from University of Melbourne.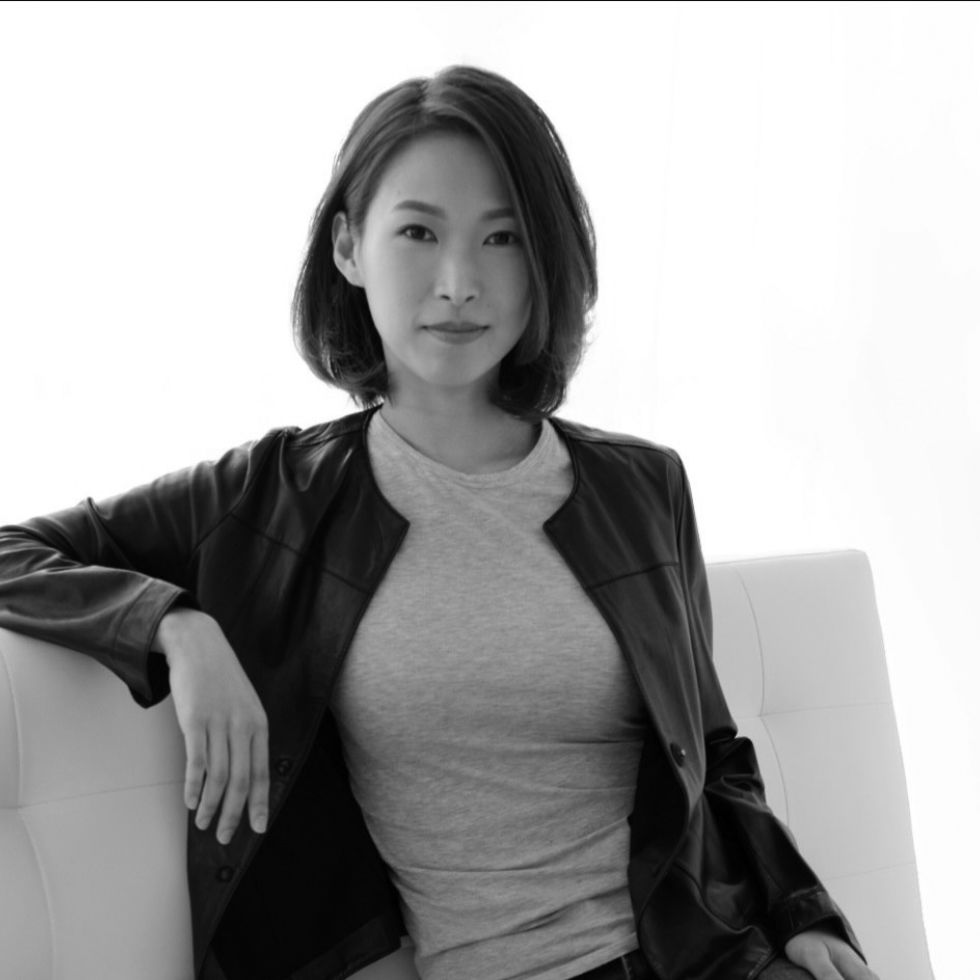 Sun Mi Moon
Director of Design Management - 8M
Sun Mi is a designer and hotelier with a passion for unique, creative spaces. As the Director of Design Management at 8M, she oversees the development of such spaces – rejuvenating the iconic shop houses of Singapore for modern day use. These heritage buildings are respectfully conserved and transformed into boutique hotels, F&B, office, and retail spaces. Each individual in nature, with design inspiration coming from the property's rich history.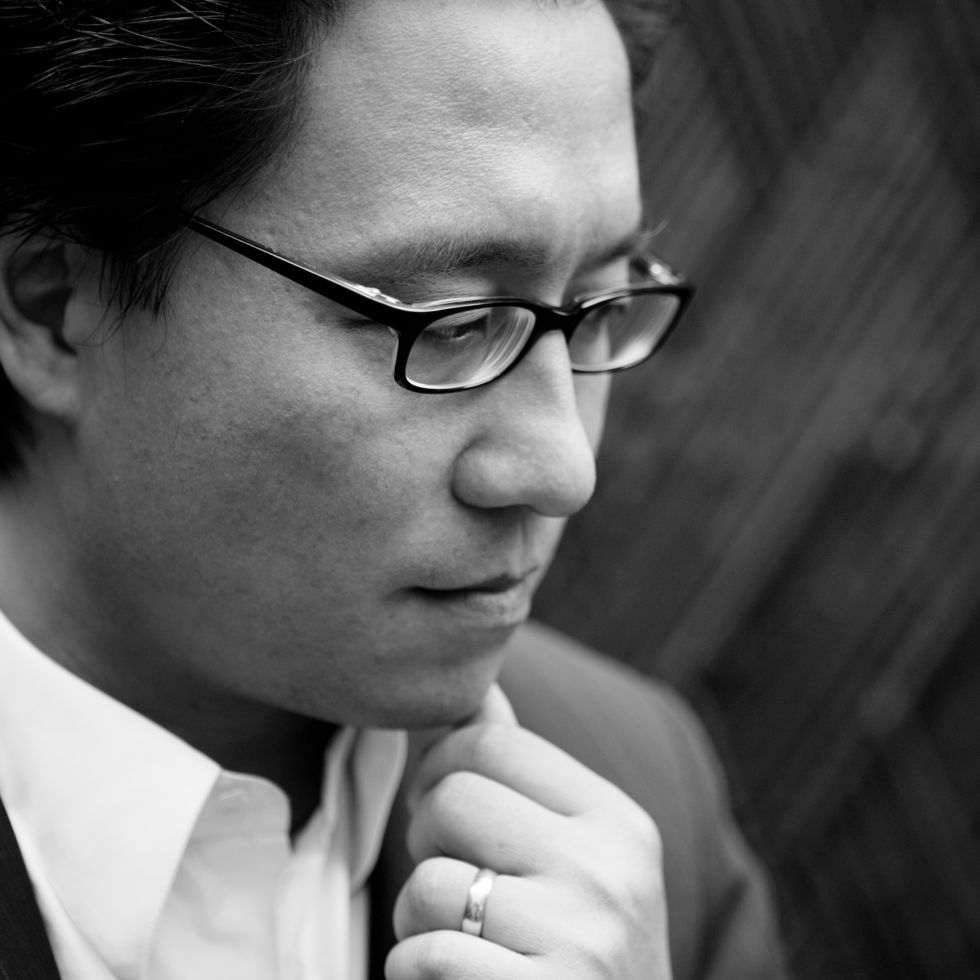 Lyndon Neri
Founding Partner - Neri&Hu Design and Research Office
Lyndon Neri co-founded Neri&Hu Design and Research Office with Rossana Hu in 2004, an inter-disciplinary architectural design practice based in Shanghai, China. Through his practice, Neri has reinforced a core vision: to respond to a global worldview incorporating overlapping design disciplines for a critical paradigm in architecture, while believing strongly in research as a design tool, as each project bears its unique set of contextual issues.
Alongside his design practice, Neri has been deeply committed to architectural education and has lectured across the globe in various universities and professional forums. Having recently finished teaching as Design Critic in Architecture at the Harvard Graduate School of Design following his last appointment in 2019, Neri will begin teaching as Eero Saarinen Visiting Professor at Yale School of Architecture in 2022 spring, where he received the distinguished Norman R. Foster Visiting Professor Chair in 2018.

Neri is also Founding Partner of Design Republic in Shanghai since 2004, a design platform incorporating retail concept, design and cultural exhibitions, and education. In 2015, he was appointed as the Creative Director of Stellar Works, and has been a board member of Roll & Hill LLC. in Brooklyn since 2010.
Neri received his Master of Architecture at Harvard University Graduate School of Design and his Bachelor of Arts in Architecture at the University of California, Berkeley.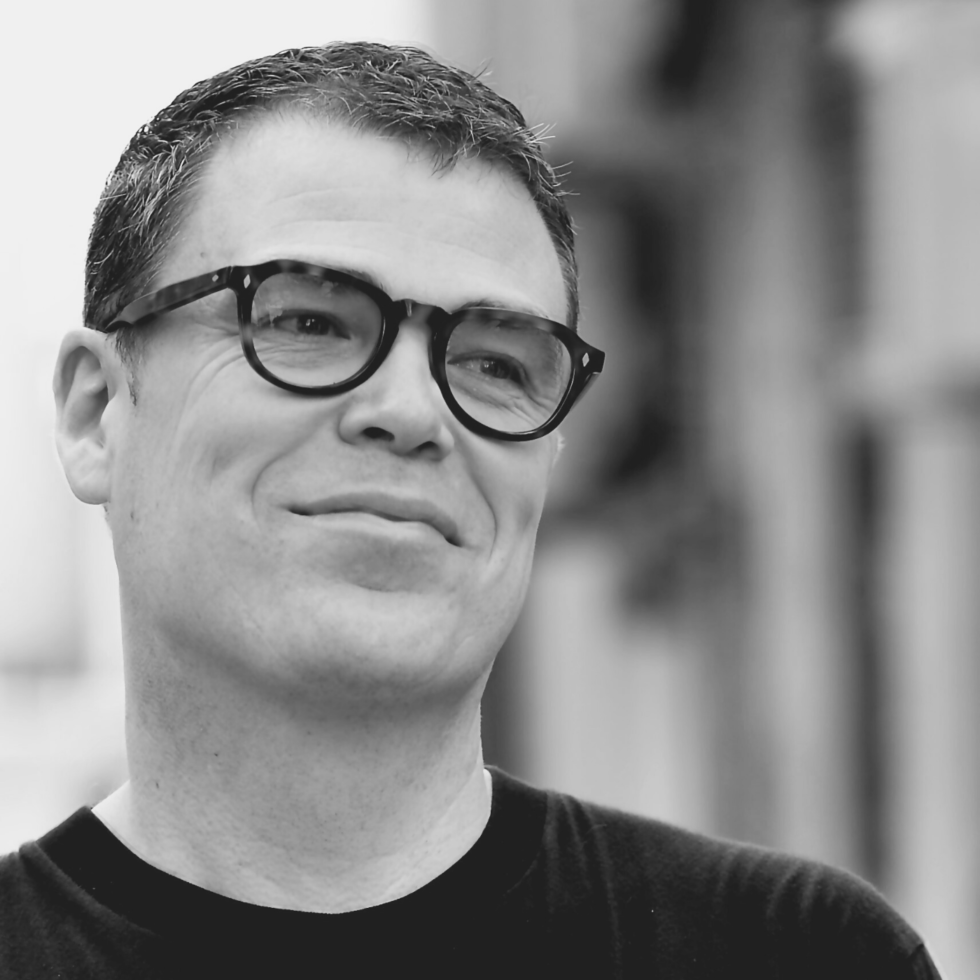 Paul Semple
Director – Matthew Shang Design Office
Paul Semple has worked with his life collaborator Matthew Shang for more than 15 years. That collaboration lead to the pair re-establishing their hospitality focused ID studio MSDO in 2020.
With more than 20 years of experience Paul has worked throughout South East Asia, China, the Middle East and Australia, and since 2004 has been based in Singapore.
Paul has overseen and led projects ranging from opulent luxury retail spaces, large scale hospitality venues, city hotels, small resort properties and award winning bar projects such as Manhattan Bar, Atlas and 28 Hong Kong Street.
Paul has honed his skills with a diverse range of firms, from the boutique design studio Distillery to one of the world's largest developers and led the global hospitality team at Hassell for more than 5 years. Paul has journeyed back to his own studio where intimate, client focused and joyful design is the driving approach that he brings to his work and the ethos that is the foundation of MSDO.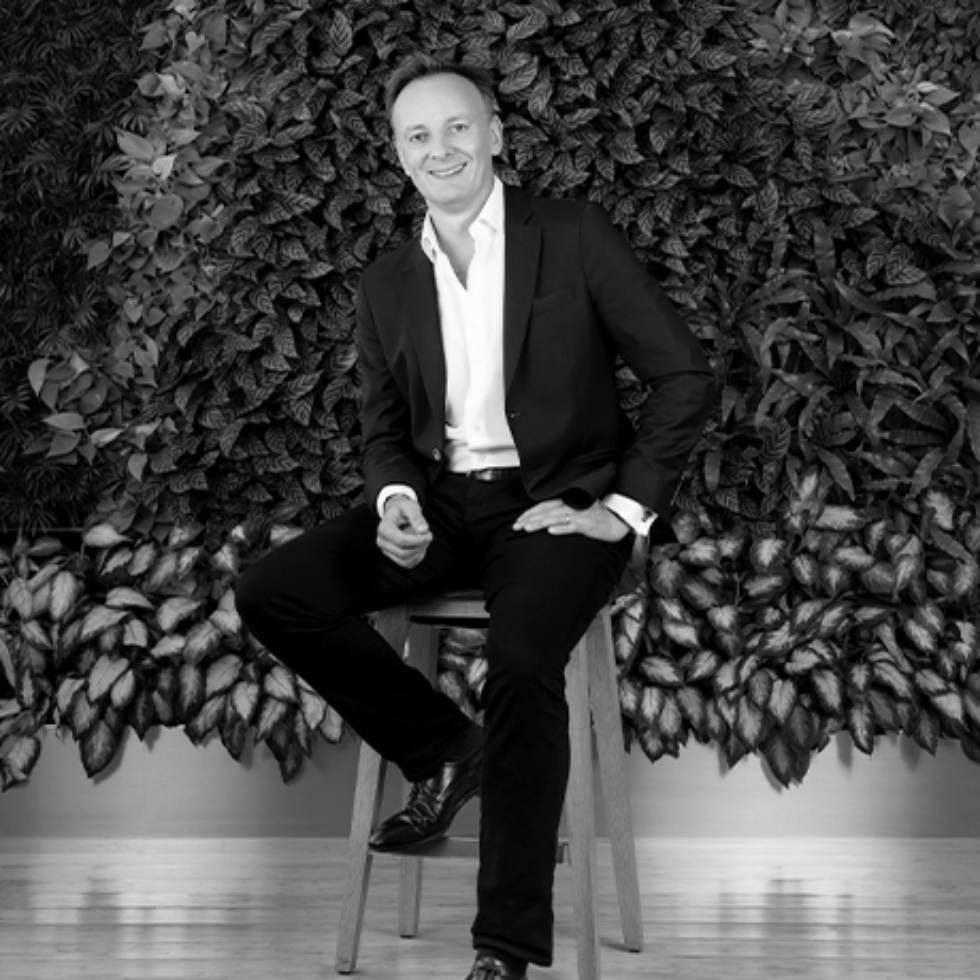 Toby Smith
Deputy Chairman – Swire Hotels
Born and brought up in the U.K., Toby joined the Swire group as a Management Trainee in 1991 after graduating from the University of Bristol. During his tenure at Swire, Toby has held positions within the group's shipping and aviation sectors, which has taken him to countries as diverse as Papua New Guinea, Vietnam, Australia, Turkey, Sri Lanka, France, Singapore and Hong Kong.
In 2017, Toby joined Swire Hotels as Managing Director, overseeing the day to day responsibilities of Swire Hotels and its two brands, The House Collective and EAST. He has now been promoted to Deputy Chairman and leads the growth and development of the group.
Prior to joining Swire Hotels, Toby was the General Manager of Sales and Distribution at Cathay Pacific Airways.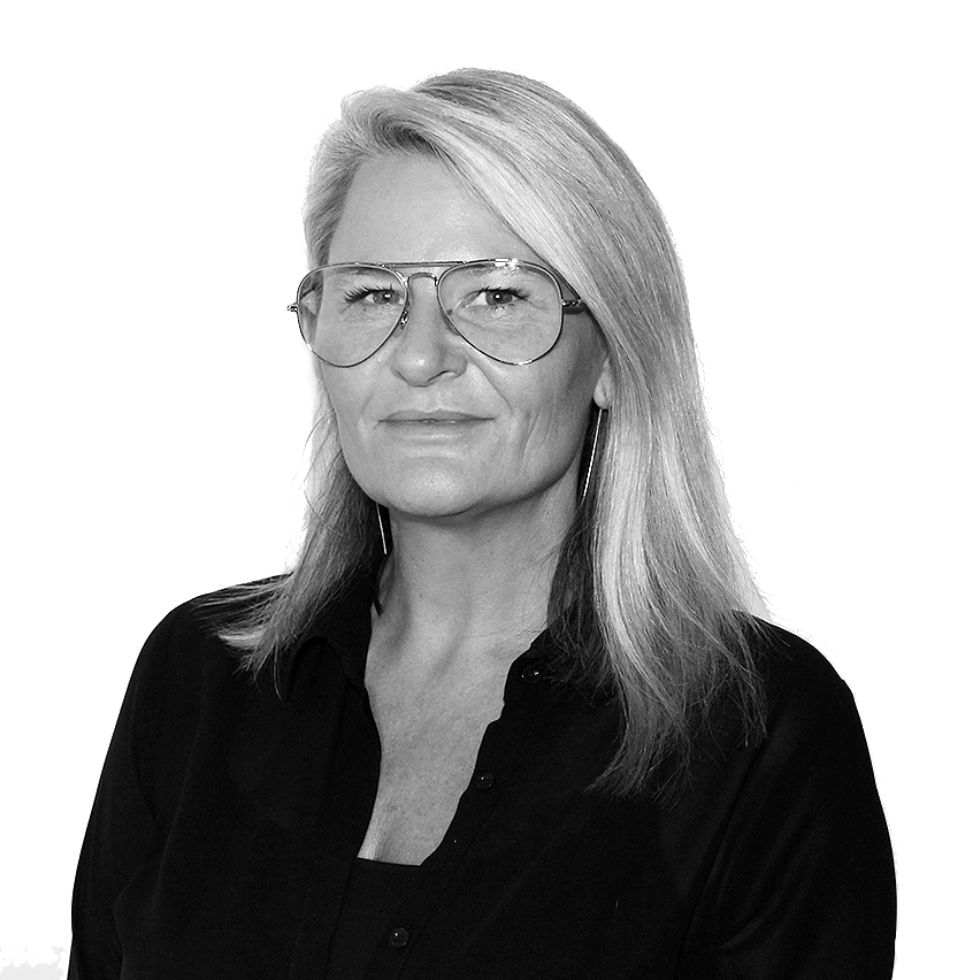 Tracey Wiles
Principal & Regional Interior Design Leader - Woods Bagot
Based in Sydney, Australia, Tracey spent 18 years in London where she was a senior partner at Foster + Partners and later a partner at Make. Known for working at the intersection of interiors and architecture with a considered, intelligent approach, Tracey's portfolio of work is world class, her design experience unparalleled. Her work includes London department store Harrods, Norman Foster's private residences, the new QT Hotel in Sydney's Parramatta, and the redevelopment of the landmark hotel InterContinental Sydney.
Highly skilled at leading complex programs, often with significant heritage components, Tracey's work covers all sectors, including private residences, luxury hotels and restaurants, multi-residential developments and high-end retail projects.
Tracey joined Woods Bagot in 2019 where, as a principal and design leader, she champions the firm's People Architecture credo to make an impact beyond design by appealing to the human condition.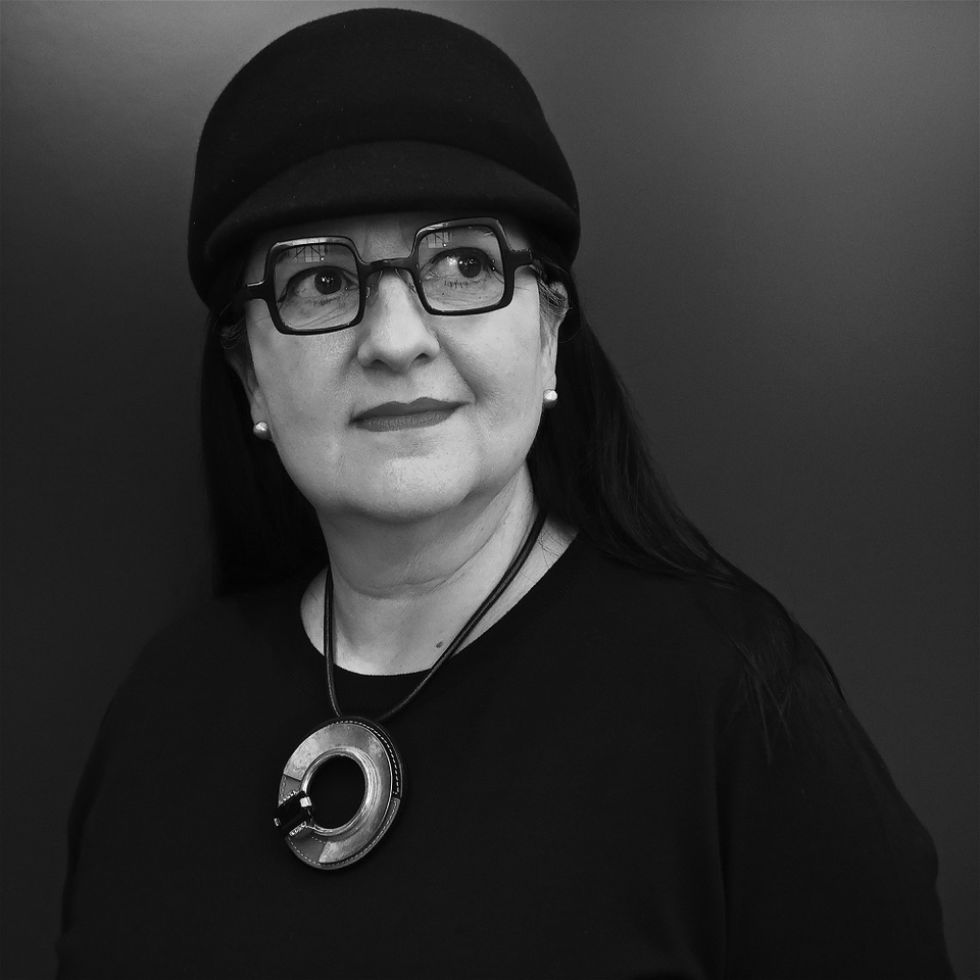 Maria Wong
Design Director - WOW Architects
As Design Director and co-founder of Warner Wong Design and WOW Architects, Maria sets strategic objectives and oversees the development of the WOW team. Under Maria's direction, WOW's extensive portfolio of work has been governed by a commitment to creating spaces of extraordinary sensory experience rooted in culture, memory and place.
Maria leads the design and implementation of bespoke residences, health and wellness facilities and hotel and restaurant architecture and interior design. Projects include the Singapore High Commissioner's Residence in London, the Bishopsgate House, Sentosa Cove House and Chiltern House in Singapore. A long held commitment to promoting creative collaboration led to the adaptive reuse of the Niven Road Studio into WOWHAUS.
Committed to promoting sustainable design and education, Maria has taught sustainable architectural design at the National University of Singapore, and served on the NUS/RIBA Accreditation Committee. She has published on the topic of sustainability and represented WOW as a founding member of the Singapore Green Building Council. Maria served as a member of the Board of Governors of the Singapore American School from 2008-2015. Maria and her Partner Wong Chiu Man were recognised with the Distinguished Alumni Award from the University of Southern California School of Architecture in 2020.
Born in Australia, raised and educated in Mexico City, Maria began to study Architecture at Universidad Anahuac in Mexico City and completed her undergraduate degree at the University of Southern California. Maria earned a Master of Architecture from the Graduate School of Design at Harvard University in 1991.
Prior to founding Warner Wong Design and WOW Architects in 2000, Maria founded multidisciplinary design consultancy Parallax Design. She worked in Japan for Nikken Sekkei before moving to Singapore in 1992. In 2007, Maria was the recipient of the prestigious Veuve Clicquot La Grande Dame Award, an international award that recognizes exceptional women in business who have made a significant contribution to their profession.