AHEAD Europe is adjudicated by an independent panel of experts, comprising leading hospitality architects, designers, owners, operators, developers and industry commentators.
The judging process for AHEAD Europe has been carefully developed to ensure a rigorous, robust and balanced procedure is followed to select the final winners in each category.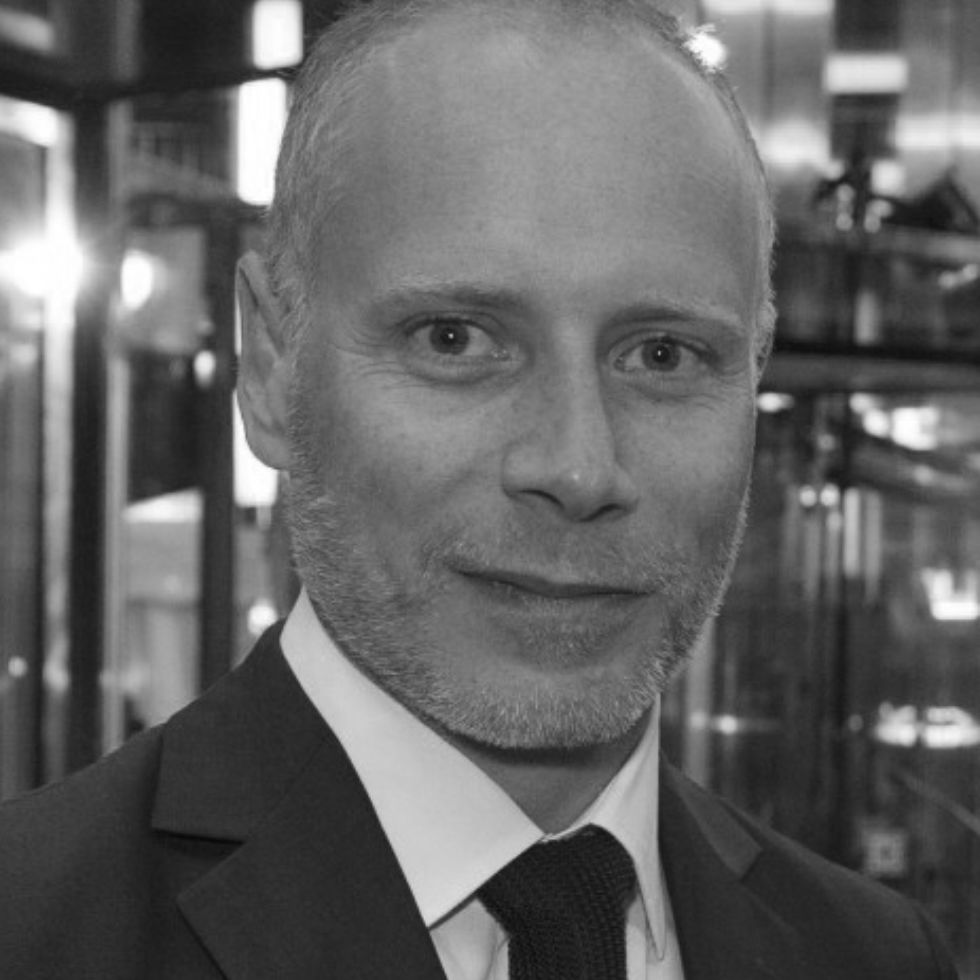 Christopher Webb (Chair)
Vice President, Architecture, Design & Construction - Hilton Worldwide
Chris Webb leads Hilton's Architecture and Design team across multiple offices, overseeing and guiding design projects across Hilton's Europe, Middle East & Africa region. He has been designing and shaping international luxury, lifestyle, and full service hotels for a wide range of owners, developers, hospitality companies, celebrities and brands for over 20 years. Directing the design of all Hilton branded hotels in the region, he lead the design of the first Waldorf Astoria, as well as most recently the category defining Canopy by Hilton Reykjavik City Centre, Hilton's first lifestyle hotel.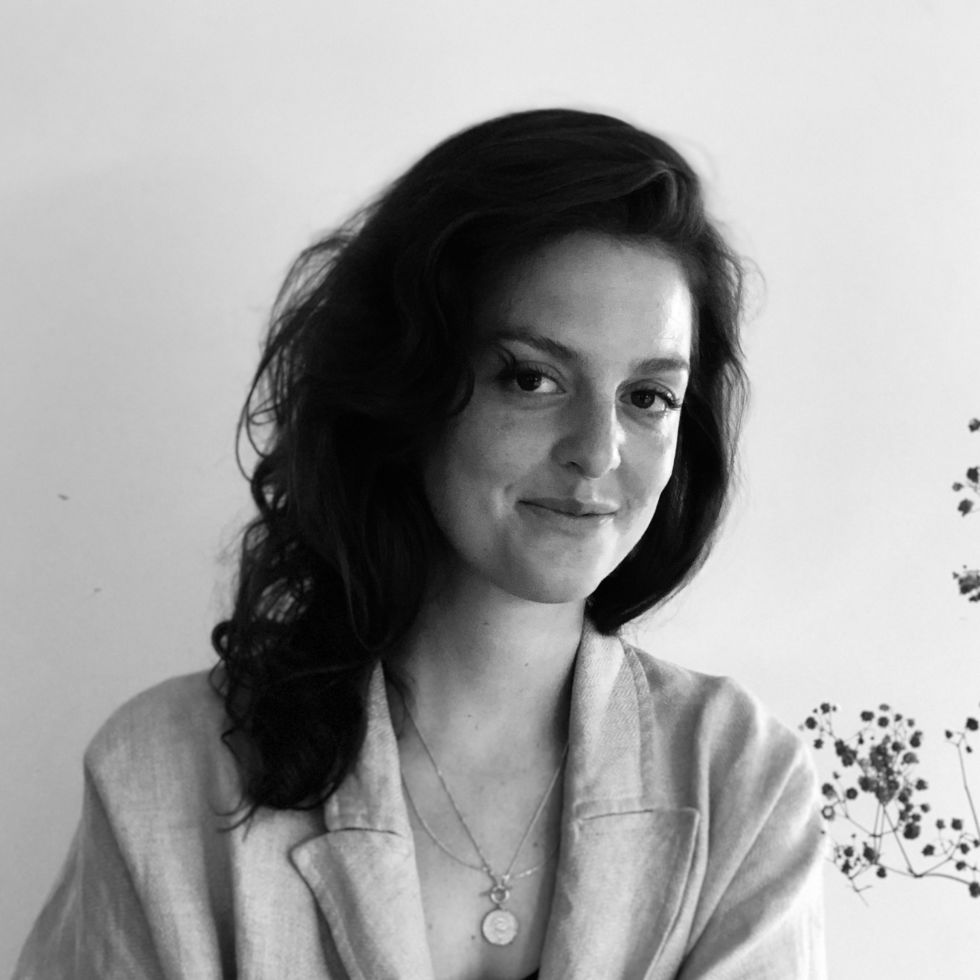 Alba Biedermann
Director, Portfolio Development, EMEA - Design Hotels
Alba Biedermann joined Design Hotels to manage the curation and qualitative growth of the member portfolio in EMEA.
Alba believes in visionaries with an imaginative spirit who dare to seek the unexpected and create original experiences for the traveler of tomorrow. Her multidisciplinary background and intuitive sense for aesthetics, culture and branding in the digital and physical space, let her shape the collection of Design Hotels members – and contribute to the strategic development and further evolution of the brand.
Previously, Alba spent six years successfully contributing to developing a digital lifestyle agency in London and Germany, where she worked with prestigious clients like Net-a-Porter, Alexander McQueen and Made.com.
As an Alumni of Ecole Hôtelière de Lausanne, Alba has a solid understanding of the hospitality industry. Her curiosity for the lifestyle sector and appreciation for sophisticated design led to a Masters in Fashion & Luxury Brand Management at Istituto Marangoni in London as well as Interior Design courses at Central Saint Martin.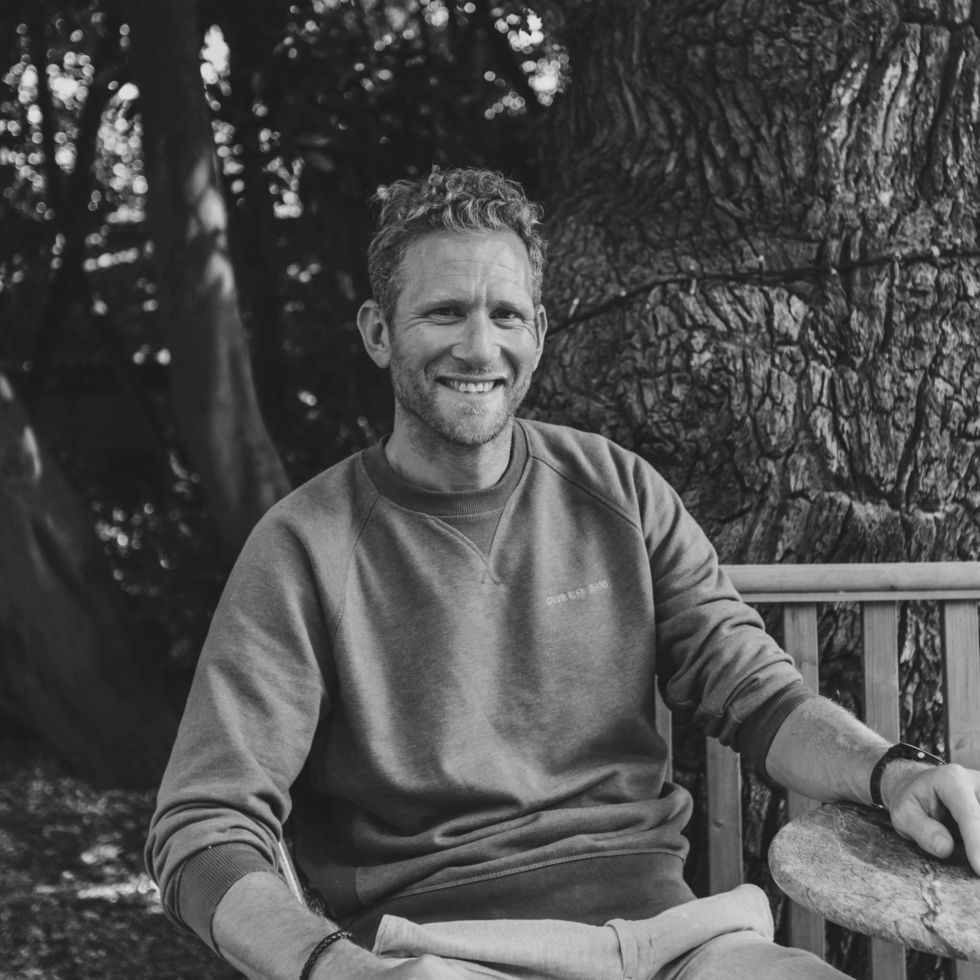 Chris Penn
Co-Founder - Birch and Steel Hotels
Chris Penn is an experienced operator, creator and curator of hospitality experiences. A career spanning 25 years has seen him operate hotels across a broad spectrum of markets, including the lifestyle segment within which he has become well known.
Chris left employment in 2016 to build his own hotel businesses and has created two brands, Steel and Birch, the latter of which launched to huge acclaim in 2020. He is a pioneer of new experience, a believer in challenging impossible both personally and professionally and an ambassador for humanity in hospitality.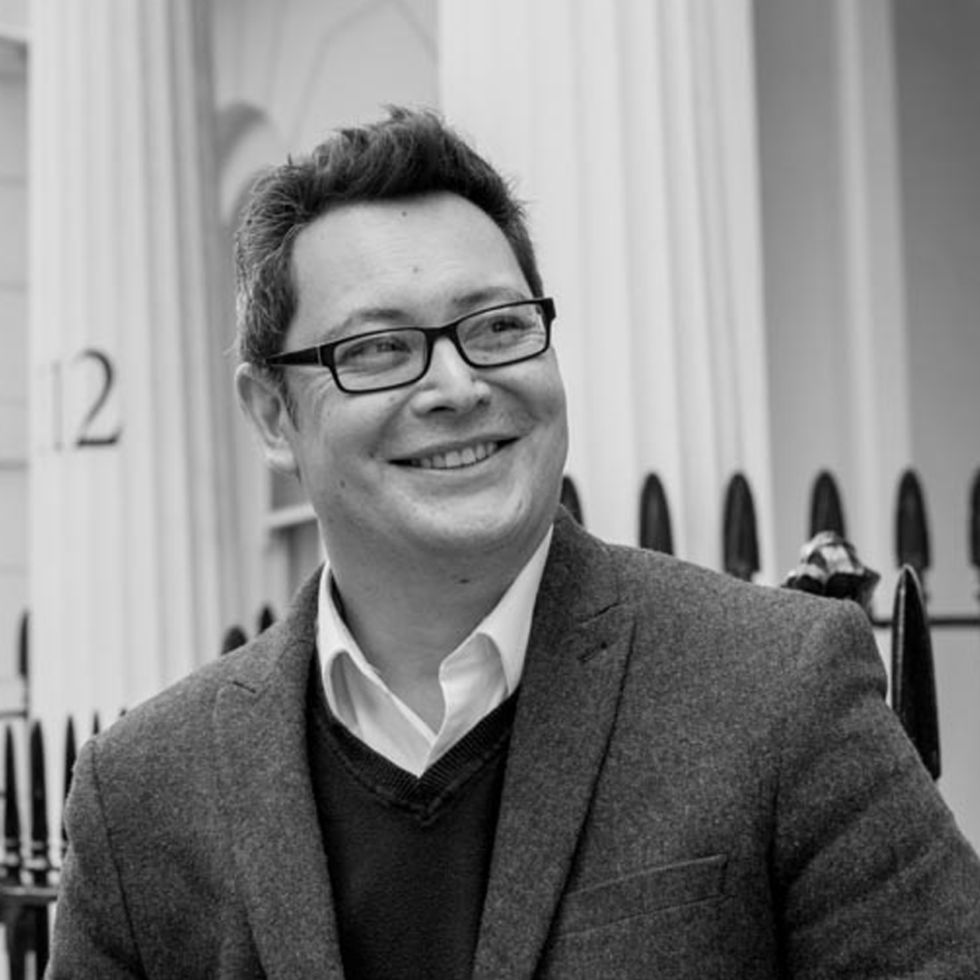 Dennis Irvine
Director - Richmond International
Dennis is a Director at Richmond International, passionate about all things design, ensuring integrity, honesty and inherent design flair in all his projects. Prior to joining Richmond International, Dennis founded and led Dennis Irvine Studio delivering worldwide luxury projects ranging from wellness SPA's, private residences, super yachts to restaurants and hotels for prestigious operators both renowned and independent. Clients have included Marriott Luxury Collection, Rosewood Hotels & Resorts, Raffles Hotels & Resorts, The Dorchester Collection and Waldorf Astoria Hotels.
Dennis previously worked for several renowned London design studios and worked on prestigious and unique projects to hone his design skills, spearheading international projects from concept to completion.
Through global travel and engaging in multiple luxury commissions, Dennis has gained a wealth of design experience. Exposure to various cultures and collaborations has enriched his design aesthetic. His innate ability to respect and refine the client's vision informs the studios ethos and principles.
Dennis has previously won an AHEAD Europe award and was listed in House and Garden's 'Leading 100 Interior Designers' and Country & Townhouse 'Finest 50 Interior Designers'. He often speaks at major industry events and his work is regularly published in Sleeper, Forbes, AD, Robb Report, Hospitality Design & House & Garden.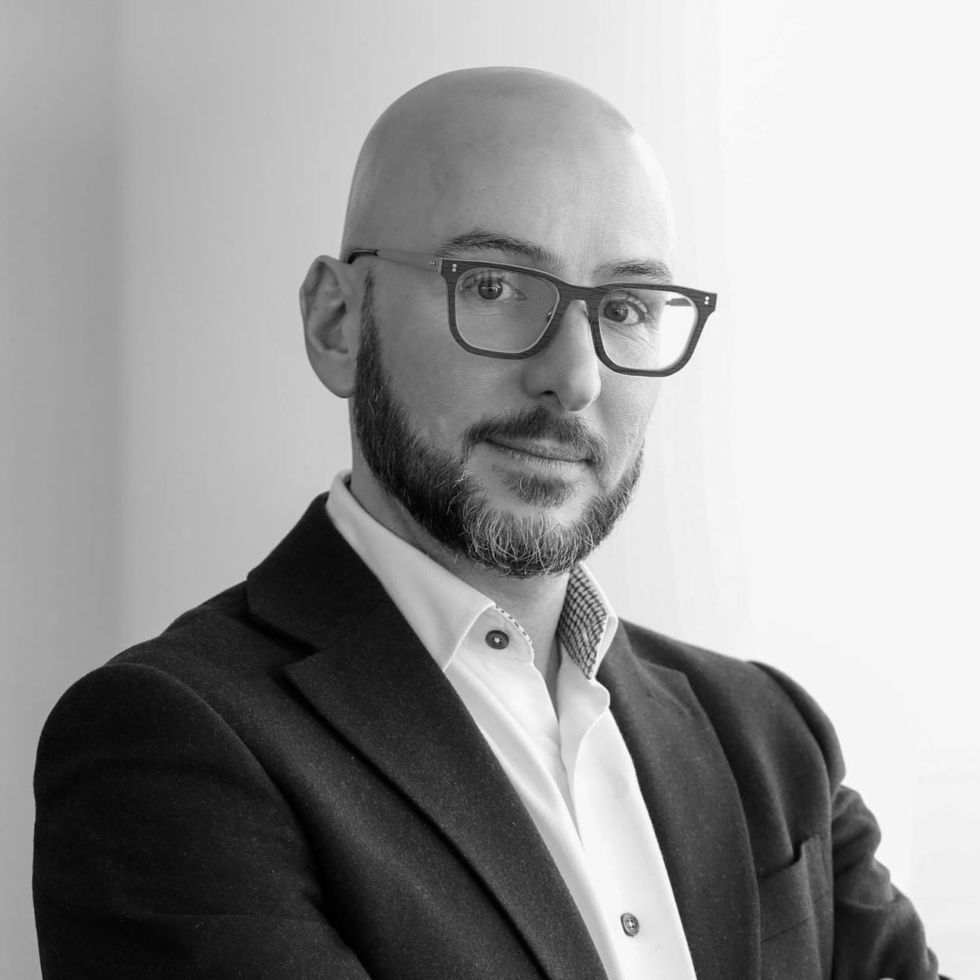 Federico Toresi
Global VP, Design, Premium & Luxury Brands - Accor
Born in Rome, growing-up in London and currently residing in Paris, Federico explains his design thinking by comparing it to his barbecuing skills: nomadic but rooted in European traditions, informed by an experimental antipodean approach and with a twist of American confidence.
Federico leads the team that defines the design and product strategy and creates standards and concept guidelines for Accor's luxury and premium hospitality brands, overseeing design initiatives to evolve the design, performance, guest experience and market development of their brands.
A qualified architect with over 20 years of experience in hospitality, focusing on the design of hotels, resorts, private residences and high-end retail, he delivers experience driven luxury projects and has overseen the development of innovative and award-winning destinations.
Federico's strategic team is the key link between the Luxury, Premium, Lifestyle & Partner Brands and the Regional Design & Technical Services Teams, working closely with Operations, Marketing, Brand and Development, facilitating concept creation with the necessary market adaptations across the globe.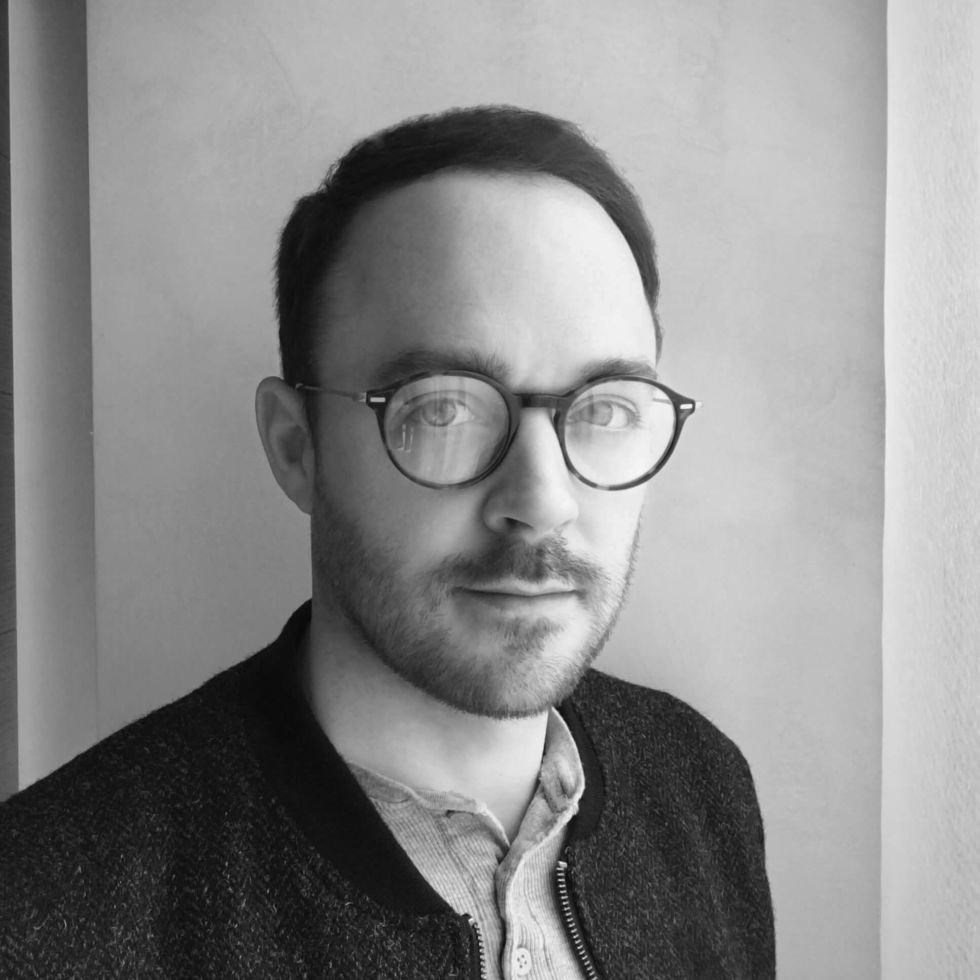 Henry Reeve
Director of Interior Design - IHG
Henry Reeve as Director of Interior Design for InterContinental Hotel Group (IHG) is responsible for the design, development and product quality of all new openings and refurbishments of both Kimpton and Hotel Indigo properties across the EMEAA region.
Since joining IHG in 2015, Henry has become an integral part of the Design & Engineering team. Henry has been instrumental in positioning both the neighbourhood story led boutique brand Hotel Indigo and launching Luxury brand Kimpton into Europe to ultimately deliver over 40 brand defining and often award winning boutique and luxury hotels across the EMEAA region.
Henry has worked across the majority of IHGs brands. Notable projects include the successful creation and subsequent roll-out of the new Holiday Inn Express Design scheme across the wider European region, in addition to leading the creation of the noted Luxury eco-led QO Amsterdam Hotel.
Prior to joining IHG Henry was Associate Director at forpeople, and a Creative Director and Designer at a number of guest experience, retail, and event agencies based across London. Henry has worked for clients as diverse as Nike, Lotus, Peugeot, Mulberry, Bollinger, Pfizer, Coca-Cola & McDonalds.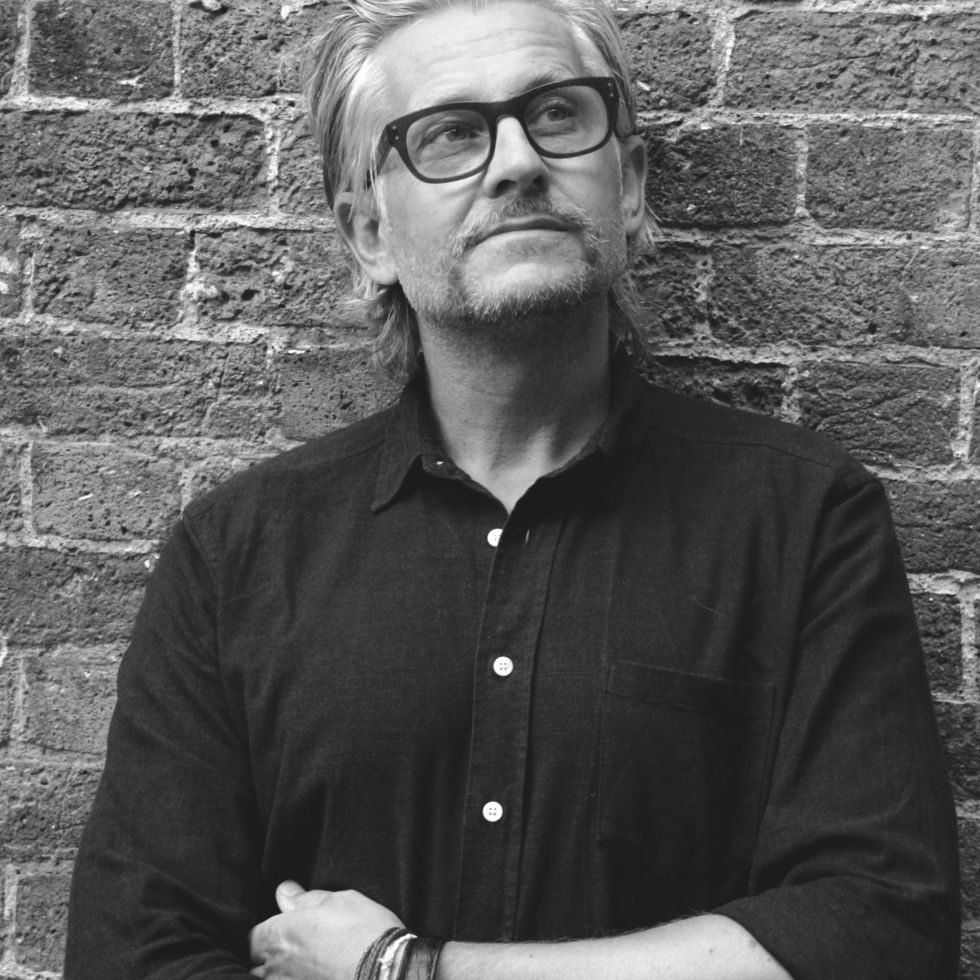 Iain Ainsworth
Founder - The Aficionados
London-based Iain Ainsworth is the founder and creator of The Aficionados - a highly sought travel reference for those who seek fabulous hotels that fuse effortless luxe, sound design and authenticity.
The Aficionados feature some 90+ European hotels, private-hire design houses and creatively inspired guesthouses alongside a rafter of more than 100 makers, producing an emporium of online travel culture and lifestyle. The company also publishes four style-led magazines: Blueprint Beauts, Farmhouse Fabulous, Casa Gorgeous and Neu Heritage.
Before setting up his company, Iain spent four years on a non-stop travel hike as Executive Vice President at Design Hotels AG, whereby his passion for architecture and hotel interiors flourished. Previously he enjoyed the high life at the French Taittinger group as regional Marketing & Sales Director - Concorde Hotels & Resorts for Hotel de Crillon Paris and the Martinez Cannes. Iain also lived in Berlin for ten years, moving there just after the Berlin wall fell. He worked for several years in publishing before returning to the hotel world and Kempinski Hotels as Director of Sales & Marketing, including the pre-opening of Hotel Adlon Berlin.
Iain is an enthusiastic entrepreneur with some 26 years of hotel marketing & brand experience, a keen lover of local hero concept hotels that are crafted, ooze personality, have a soul and were simply cast just for their neighbourhood.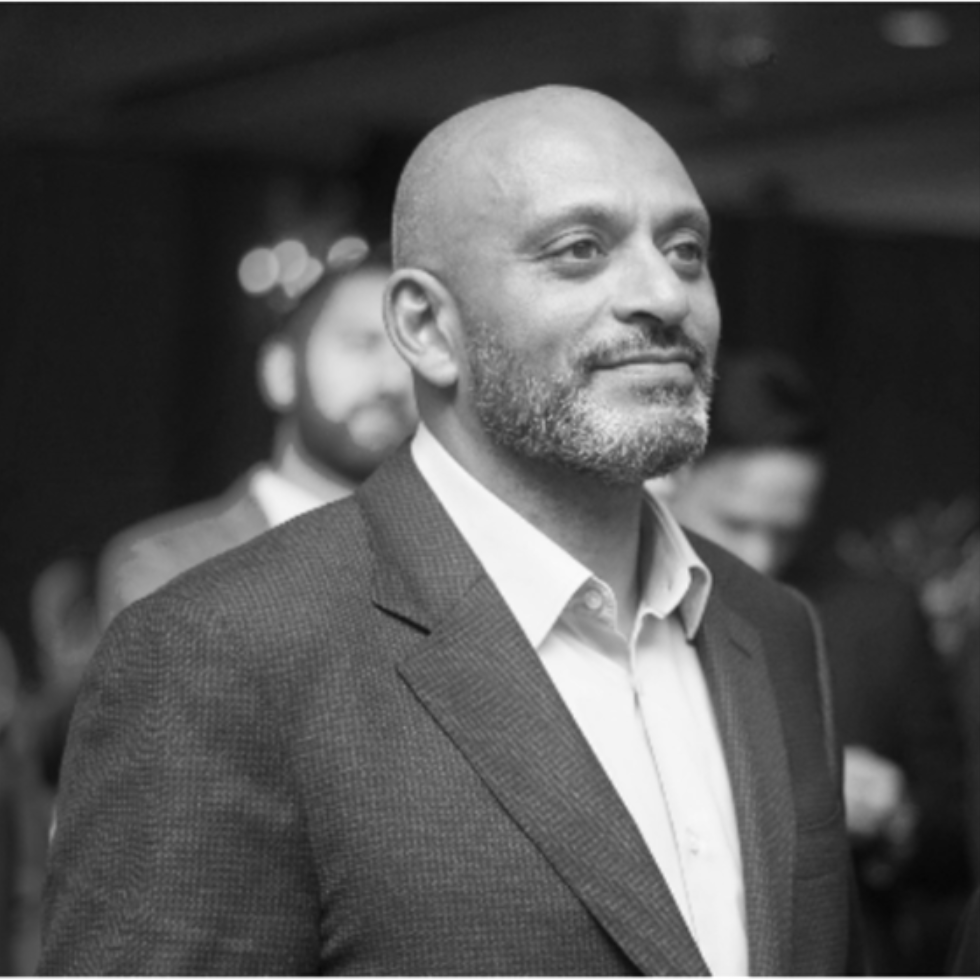 Jason Wischhoff
Managing Director, Benihana - Minor International
Jason has almost two decades of experience executing significant developments throughout Europe for several renowned hotel chains.
His passion for dining and nightlife, anchored to a deep knowledge of hotel brands in the upper lifestyle/luxury sector, has, in recent years, been his motivation.
Jason joined Benihana, part of Minor International, in Q4 2019. He is responsible for the global growth (outside the US, Caribbean & South America) and operational strategy for a group in its 58th year.
His philosophy on the brand is simple; everyone who visits Benihana will enjoy the theatre at the heart of the experience, where the chefs are the entertainers, and our guests are the show's stars. The performance enjoyed in this culinary extravaganza has set new global standards in the world of experiential dining.
Benihana holdings have 19 locations across 12 countries with a solid growth trajectory of additional restaurants to forthcoming openings in Europe, Canada, the Middle East & Asia.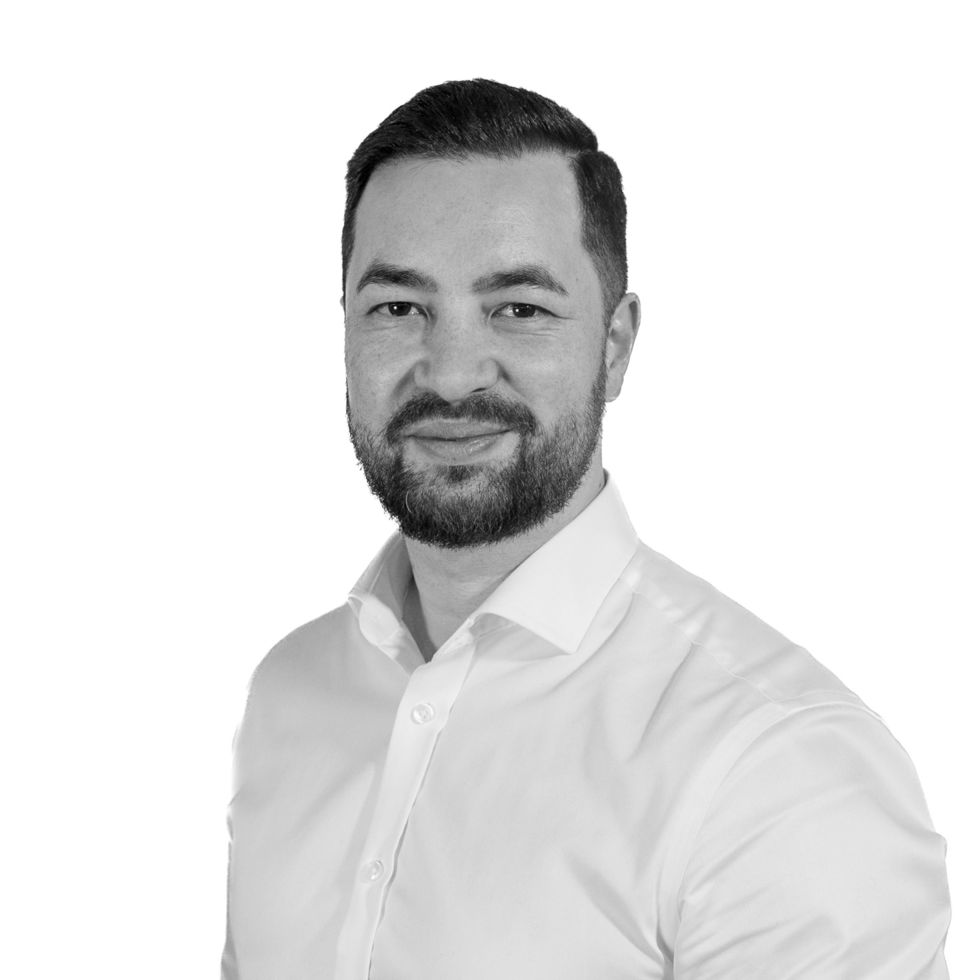 Jonny Sin
Board Director - ReardonSmith Architects
Jonny Sin is a Board Director of ReardonSmith Architects and has extensive experience in the delivery of luxury hotel developments. He joined RSA in 2011, and his leadership qualities, collaborative instinct and committed work ethic have ensured his swift promotion to board director.
Jonny is highly skilled in taking both new-build and refurbishment projects all the way from early inception to completion and his experience in the hospitality sector ranges from Grade II Listed heritage projects to high-rise developments. One of his projects, The Beaumont in Mayfair, London was awarded "Best Hotel in the World" upon its opening in 2014. During this project, Jonny worked closely with noted British artist Sir Antony Gormley bringing together art and architecture in a unique way. Most recently, he has acted as Hotel Operational Planning Consultant for Zaha Hadid Architects and is currently undertaking a similar role on an exciting new hotel development in Baku, Azerbaijan.
Jonny is also leading the architectural and design team on one of London's most prestigious hotel schemes; the renovation of The Dorchester, the first phase of which is due to complete in Q4 2022.
ReardonSmith Architects was founded in 1988 to provide a specialised architectural service dedicated to the hotel and hospitality industry in all its forms and is today an award-winning global leader in international hotel and resort design. The RIBA and CIAT Chartered Practice has an unrivalled track record in the restoration of luxury hotels in London and major European cities, an enviable reputation for the design of new destinations in Europe and the widest experience of hotel architecture across the entire spectrum of new-build and existing estates. The company's achievement stems from a profound understanding of hotels – as an asset, an operation and as a guest experience.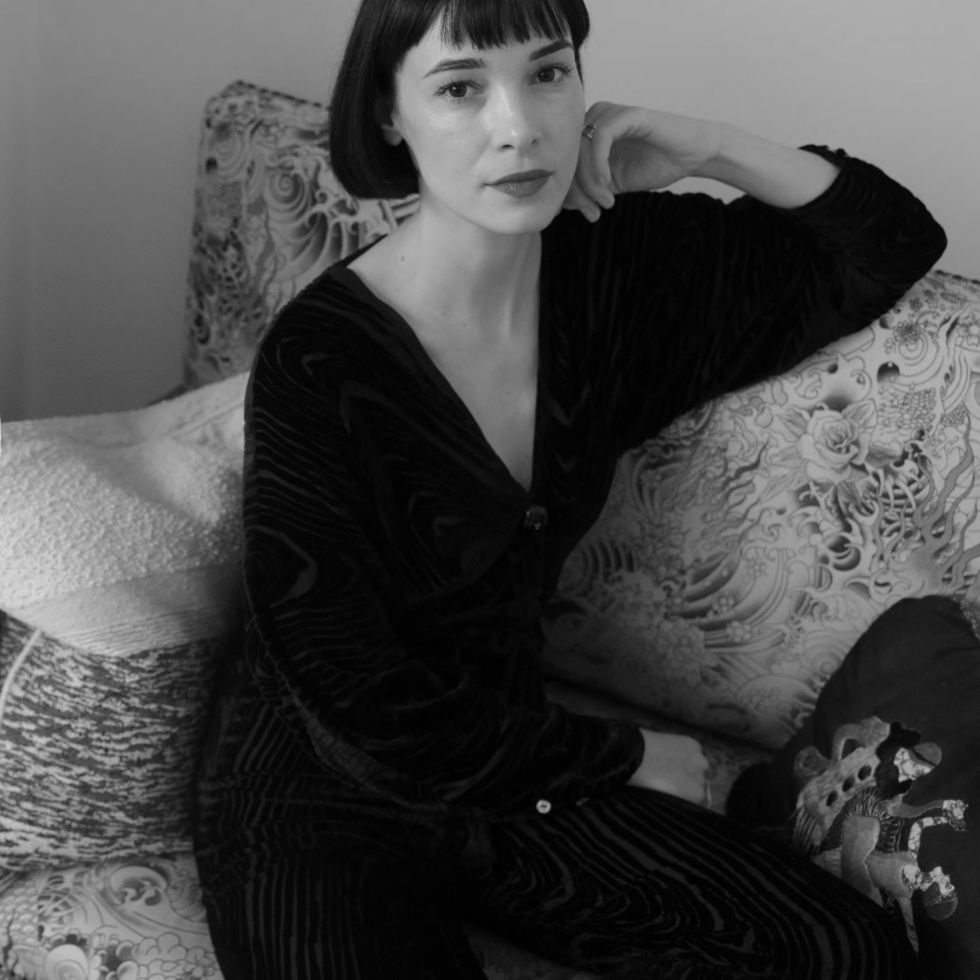 Linda Boronkay
Founder & Design Director - Linda Boronkay Design Studio
Renowned in the industry for her warm and emotionally intelligent approach, Linda's 14-year career has seen her work for an impressive roster of global clients. Before founding her own studio in 2020, Linda was Design Director of Soho House where she was responsible for Asia, Europe and the UK regions, overseeing a team of nearly one hundred people including architects, interior designers and a procurement team. She took overall design responsibility for members' clubs, overseeing hotel rooms, restaurants, bars, lounges, event and co-working spaces, bespoke furniture lines and home accessories.
Previously Linda worked at leading architecture and design practices including Tom Dixon, Martin Brudnizki, Woods Bagot and Tara Bernerd, collaborating on sites and destinations for Caprice Holdings, Four Seasons Hotels and Resorts, Greenland Group, Morgans (now SBE), Nobu Global, Qantas, Starwood Capital and Virgin Hotels.
Linda grew up in Hungary and her passion for design was ignited by her parents; her father is an architect and her mother, a passionate collector of arts and antiques, founded a Pulitzer winning design magazine. Linda trained to be a fashion designer in Paris before deciding on a career in interior design. Drawing daily inspiration from art, fashion, literature, music, cinema, architecture and craft, she aims to create projects that balance individuality and functionality, heritage and modernity, character and comfort. She is in demand as an industry commentator, speaker, design columnist and judge.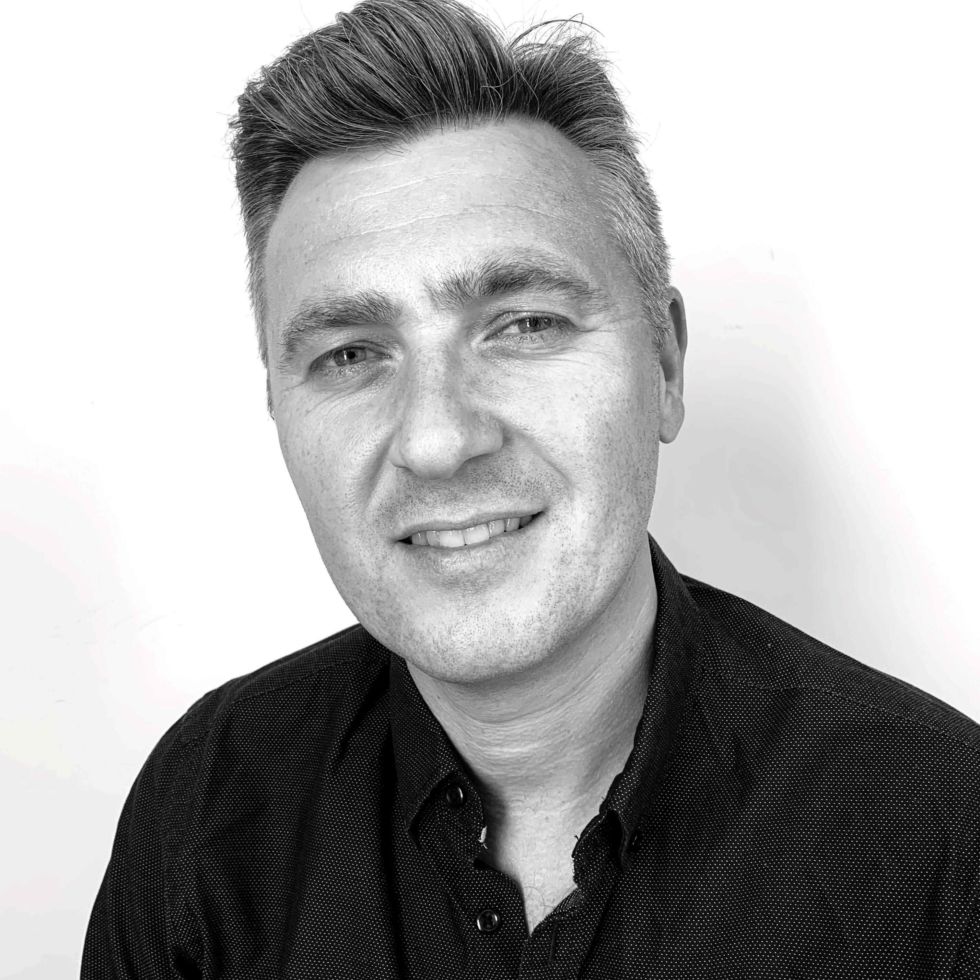 Matthew Seal
Senior Director, Luxury Brands - Marriott International
Matthew's passion for creative design can be traced back to his academic days when he would undertake a very creative based curriculum including photography, technical design and art. He continually pursues to work and collaborate with varied creative teams globally.
For the last 20 years, Matthew has been focused purely in hospitality design which has taken him on some fascinating adventures. Travelling all over the world, he is - at heart - a problem solver who builds strong design teams, with a personal passion for hospitality design and development. Matthew is now focused upon developing Marriott's Luxury Brands across EMEA.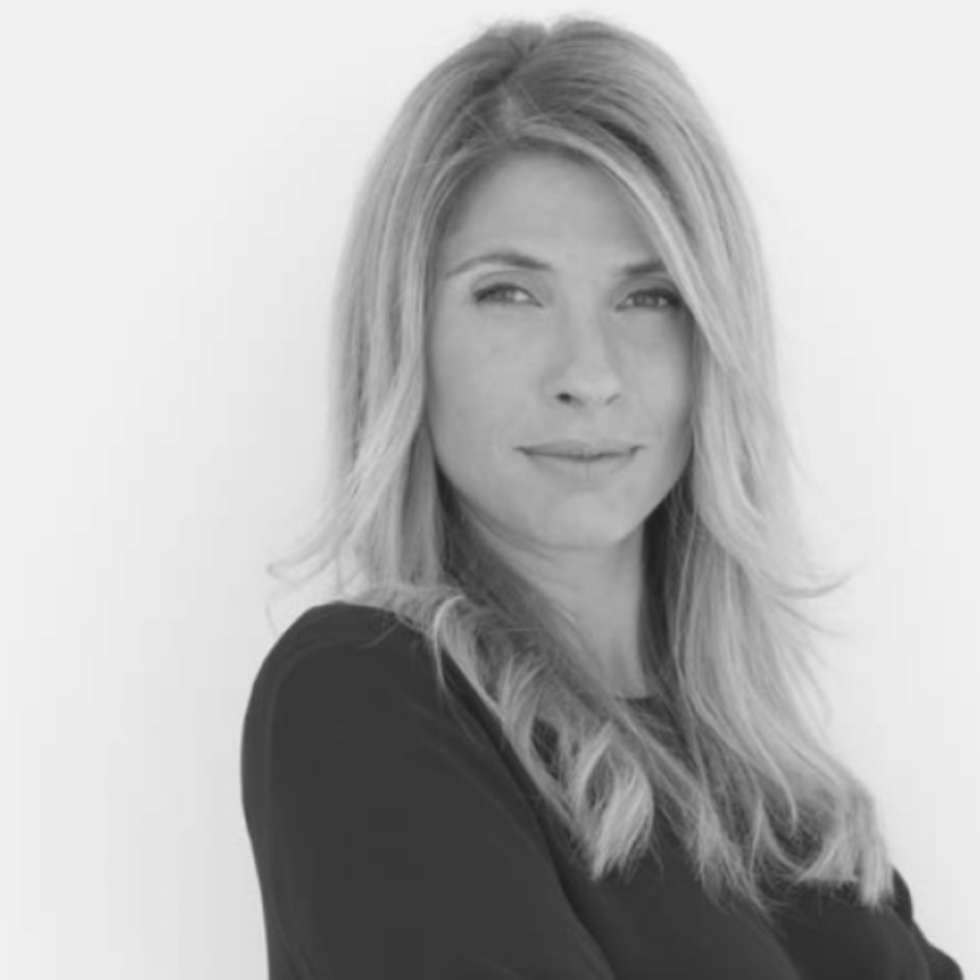 Ria Vogiatzi
Founder & CEO - Elastic Architects
Ria Vogiatzi was born in Athens, Greece and completed her studies in the Architecture school of the National Technical University of Athens.
The sculptural approach of her design, deconstruction of fluid forms, was the inspiration for the name of the architectural studio, ELASTIC Architects, founded in 2005 together with Architect Alexandros Xenos, which is now an international architectural brand with a global portfolio that includes mainly hotel and mixed-use resort projects, with a clientele of Aman Resorts, Janu by Aman, One & Only Resorts, Marriott, Accor, Nammos Restaurants & Hotels, Nobu, Hyatt, The Edition, Brown Hotels, Banyan Tree Resorts etc.
Fortune magazine recognised her as a Trailblazer for her avant-garde design, she was awarded the World Woman Leader of Advanced Architecture by the Who is Who International Awards, and has been announced as Ambassador of Advanced Architecture.
Her projects have received multiple awards in America, Europe and England, and she has given important speeches on architecture, both in Greece and abroad.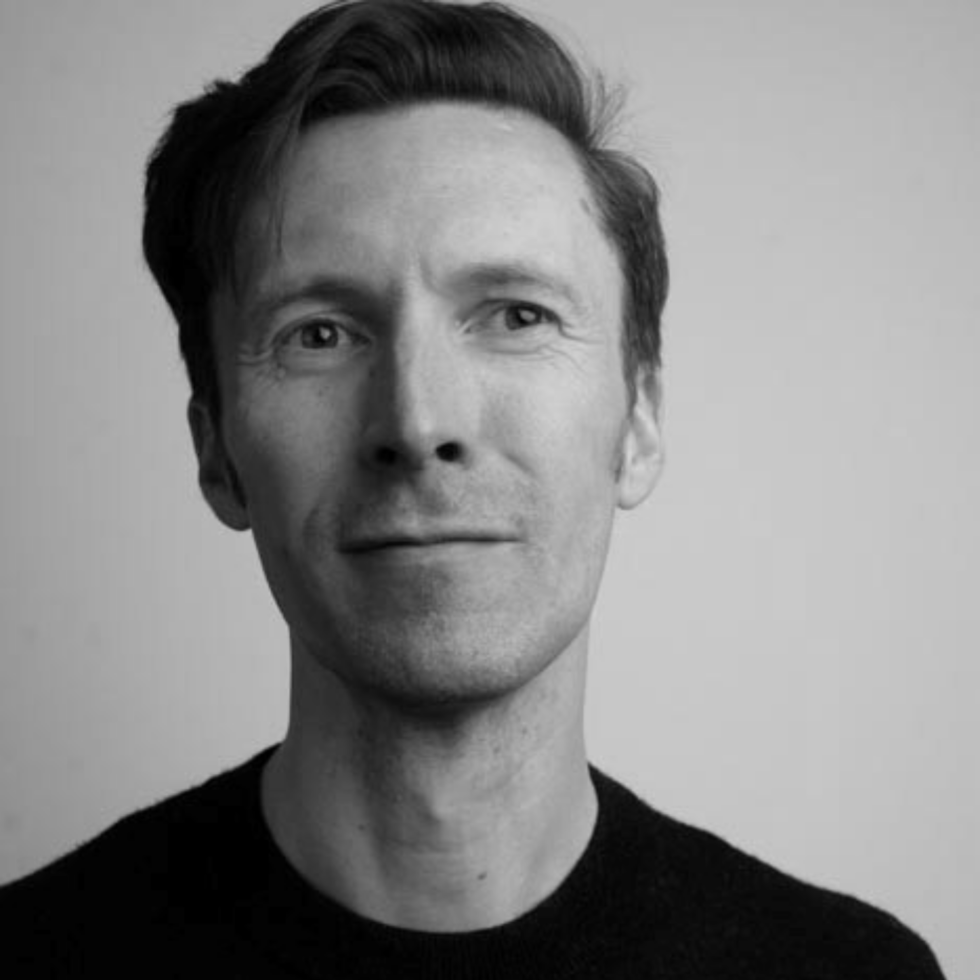 Richard McConkey
Founder - A Studio Between
Before founding A Studio Between in 2022, Richard McConkey was Head of Hospitality at Universal Design Studio, having led, designed and delivered many of Universal's award-winning projects. These include the AHEAD-winning At Six hotel in Stockholm, ground floor architecture for Ace Hotel London, nine iterations of the Frieze Art Fair in both London & New York and the guestrooms and suites at the 381-room Villa Copenhagen.
Now as founder of bespoke practice A Studio Between, Richard is developing a studio that is original, open and quietly radical in its approach. Currently working across hospitality and arts projects in Europe, UK & the US, the studio is focusing on delivering deeply crafted, personal and people-focused responses to place.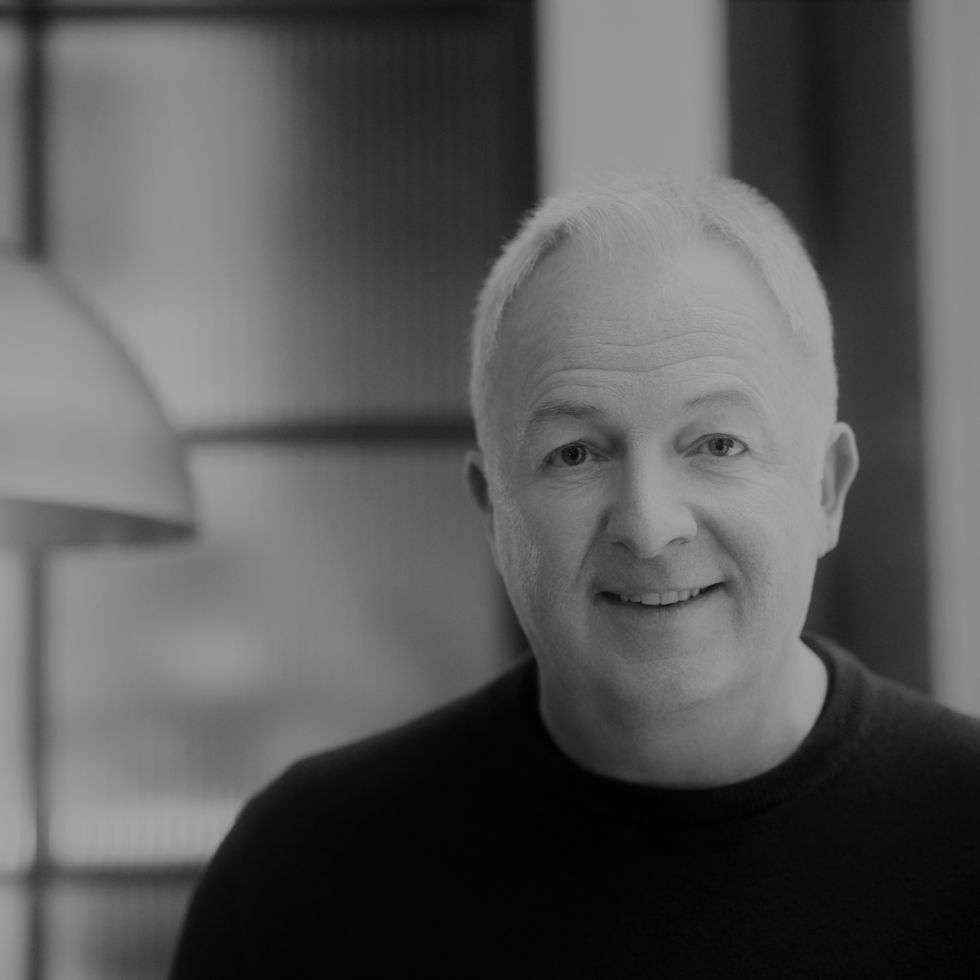 Rune Askevold
President, Management Board - PURO Hotels
Rune Askevold is the Co-Founder and CEO of PURO Hotels. The group opened their first hotel in 2011 and currently have 7 hotels in prime locations in the major cities of Poland. Work has begun on a new hotel in Budapest which is set to open in 2024, heralding a wider European expansion programme. A further two new hotels in Warsaw are also expected to open in 2024.
With a strong passion for craftsmanship and design, Rune is deeply involved in the creative direction of PURO and leads the creative team. Working closely with the finest international interior design studios has led to the creation of unique and refined experiences of contemporary luxury. The commissioning of local artists and designers results in an authentic and crafted ambiance in tune with the neighbourhood of each hotel.
Rune is Norwegian and PURO Hotels has a strong sense of the Scandinavian spirit of 'hygge' in the way the hotels are run, their strong sense of local connection and their creative path.
PURO Hotels have been frequently shortlisted in Sleeper magazine's AHEAD Awards, winning at AHEAD Europe in 2019.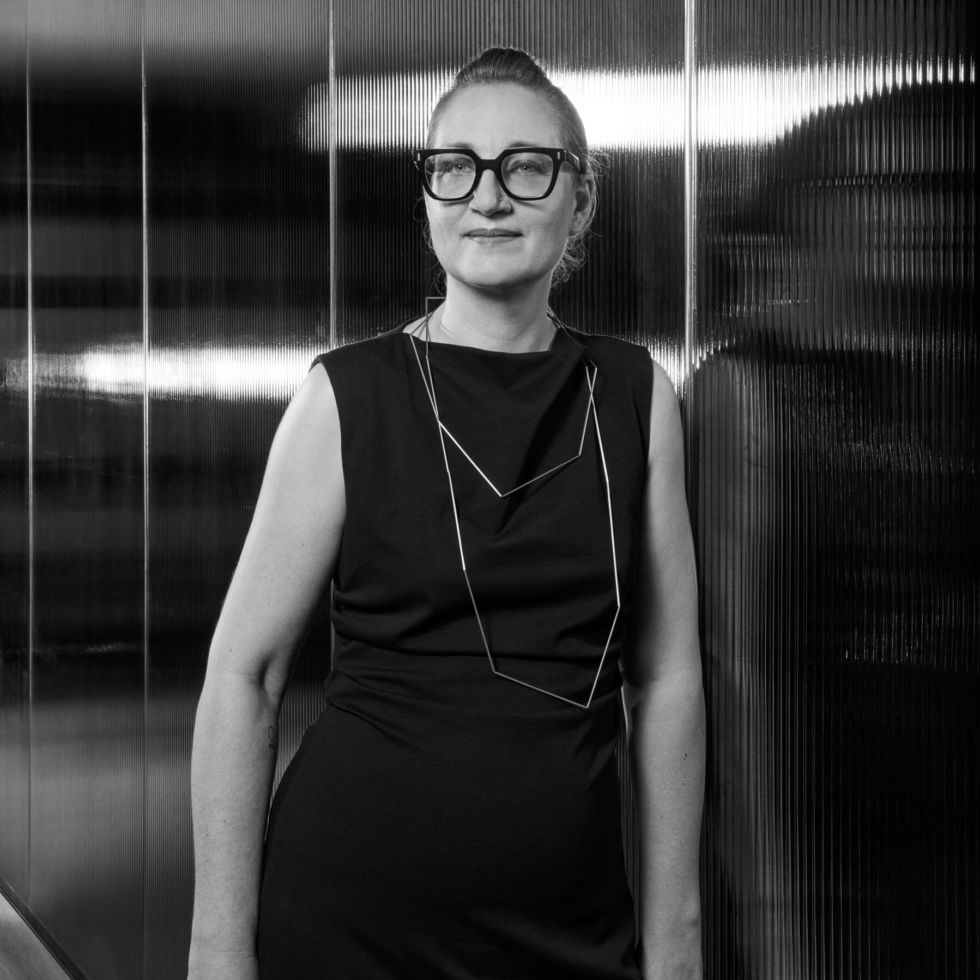 Tina Norden
Partner - Conran and Partners
Tina Norden is an architect and interior designer with a diverse portfolio stretching across many contexts and continents, from hotel and restaurant design to high-end residential. She studied architecture at Westminster before joining Conran and Partners in 1997, completing her MA in Architecture + Interiors at the Royal College of Art in 2000.
With every project, Tina approaches the brief by delving into its context and unique history to create timeless spaces that tell a story. She designs for style over fashion to ensure the result is long-lasting and consistently fresh.
Tina has recently completed the new Park Hyatt Auckland and is working on two subsequent projects in Asia Pacific. She is also working on a number of high profile residential developments in the region.
Other recently completed projects include the new FEAST restaurant within Hong Kong's EAST Hotel, Hotel Maximilian in Prague and the White Label QO for the IHG hotel brand in Amsterdam. She also led the design for the F+B areas at Hotel Icon, the refurbishment of the Hong Kong Club, the Roppongi Hills Club for Mori Building in Tokyo and the recent KEF Gallery in Central alongside a number of hospitality and residential projects in both Asia and the UK with a particular focus on public areas and F&B spaces.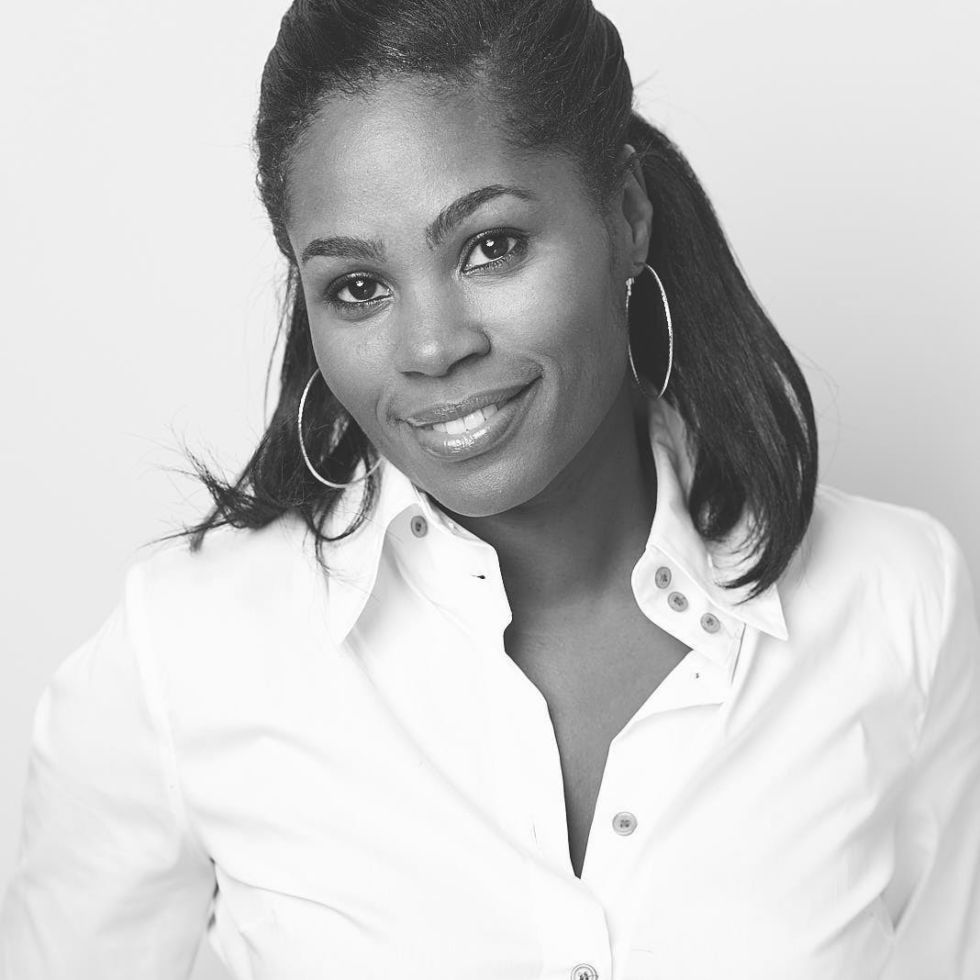 Toni Black
Director of Interior Design - Blacksheep
Toni Black is an interior designer with experience heading large scale project in the middle east, Africa and Europe for over 18+ years. She began her design carer as a lighting design consultant working on iconic buildings and redevelopment projects for award winning practices then moving into interior design.
Toni's previous projects range from bespoke private residencies and palaces, shopping centres including hospitality developments of circa 150million GDV, and large airports developments.
Toni has a great understanding of space enabling her to create and re-invent exquisite balanced interiors. She has worked with clients such as; Marriott Courtyard, Luxury Collection, Autograph Collection, Fairmont, Sheraton, The Ritz Carlton, Le Meridian, Hilton, Park Inn, Burberry, Dubai & Jeddah International Airport.