RH
Global Headline Sponsor
RH Contract provides a business-to-business partnership like no other in the industry. With our multi-category product assortment, unparalleled product design and curation capabilities, uniquely integrated interior design approach, the benefits of RH's purchasing power, and our global supply chain and logistics scale, RH Contract has proven to be a unique, valuable project partner.
Visit site
The brand Lasvit, founded in 2007 by Leon Jakimič, sheds new light on Bohemian glass and takes it into the next millennium. Lasvit combines the authenticity of glass craft with innovative technologies and creative craftsmanship. In a few short years, Lasvit has established itself as the authority delivering bespoke lighting sculptures and art installations made from hand-blown glass.
Collaborations with renowned designers and artists produce also unique glass collections. Nendo, Ross Lovegrove, Daniel Libeskind, Maarten Baas, Czech legends René Roubíček and Bořek Šípek are among those who choose Lasvit in order to embody their unconventional artistic vision, endow it with the precision and mastery of our glassmakers, and produce impressive creative oeuvre. This is a manifesto of Lasvit's uncompromising mission: To transform glass into breathtaking light and design experiences.
Visit site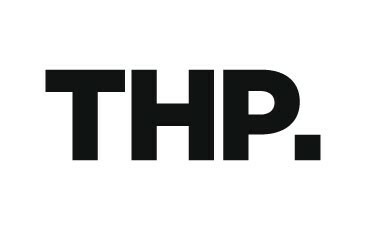 Top Hotel Projects
Powered By
TOPHOTELPROJECTS is the heart of a global community of suppliers and decision-makers which initiates and supports the communication relating to building, design, furnishing, and operation of hotels.
We are a German research firm covering global hotel constructions, that over a decade branched out into hospitality events, media, and hotel design.
No other company comes close in supporting the hotel industry by efficiently combining different business areas into one integrated solution.
Ever since the hotel industry veteran Rolf W. Schmidt founded the company in 2009, our core activity is building the world's most comprehensive directory of:
We took the complex, ever-evolving global hospitality industry and introduced it to our German sense of efficiency and sheer hard work.
Our research team of some 25 experienced professionals spends 1,800 hours a month researching hotel projects around the world.
Our database has been 10 years in the making, during which we gathered information on over 24,000 hotel projects and 120,000 related companies. Currently, our database has information on more than 6,500 ongoing hotel projects worldwide – important details included.
TOPHOTELPROJECTS today represents an exhaustive, ever-growing network of professionals from all major sectors of the hospitality industry: owners, developers, investors, brands, operators, architects, designers, and suppliers.
In 2019, TOPHOTELPROJECTS and Sleeper Media signed a strategic partnership with mutual co-investment. This partnership combines digital expertise and in-depth data of TOPHOTELPROJECTS with Sleeper Media's leading hospitality offerings. It is all about synergy and a win for all sectors of the industry.
Visit site
KALDEWEI – your worldwide partner for iconic bathroom solutions shaped from superior steel enamel. KALDEWEI's extensive range of bathtubs, shower surfaces, and washbasins are ideally suited to the demands of the hospitality industry delivering an increased level of health and wellbeing awareness for your hotel. The smooth, non-porous glass surface not only gives you security against germs and dirt but is also the material of the future. KALDEWEI steel enamel is made of 100% natural materials and is 100% recyclable, so it's good for your guests and the planet too.
To learn more visit KALDEWEI.com
Visit site
Founded in 1892 in Switzerland, LAUFEN has become one of the world's leading companies for sanitary ceramics. Today LAUFEN Bathrooms provided integrated bathroom concepts with high-quality products, ranging from sanitary ceramics to bathtubs and shower trays, furniture, faucets, and accessories.
Visit site
Villeroy&Boch
Global Sponsor
Villeroy & Boch, formed in 1748, is a leading ceramics manufacturer steeped in European culture and history, and one of the biggest international premium brands in the areas of bathrooms and wellness.
Villeroy & Boch offers the finest and most innovative bathroom products and furnishing concepts for both private customers and property developers. The company is a pioneer in the realm of ceramic product design and innovation. Villeroy & Boch beautiful, high-quality products are hallmarks of French design flair and German engineering efficiency.
Visit site
Designing and manufacturing everything in bathrooms.
Roca began life as a family business manufacturing cast iron radiators at a factory in Gavà, near Barcelona in 1917. Over the years, the portfolio gradually expanded and by 1929, Roca entered the bathroom environment for the first time. With an attentive focus on social changes, Roca has since been pioneering when tackling issues surrounding sustainability, design, and technology, and remains at the forefront of these innovations today. Today, Roca reaches over 170 countries, supplied by 76 production plants with more than 20,000 employees worldwide. After one hundred years, Roca is still proud to call itself a family business.
Visit site