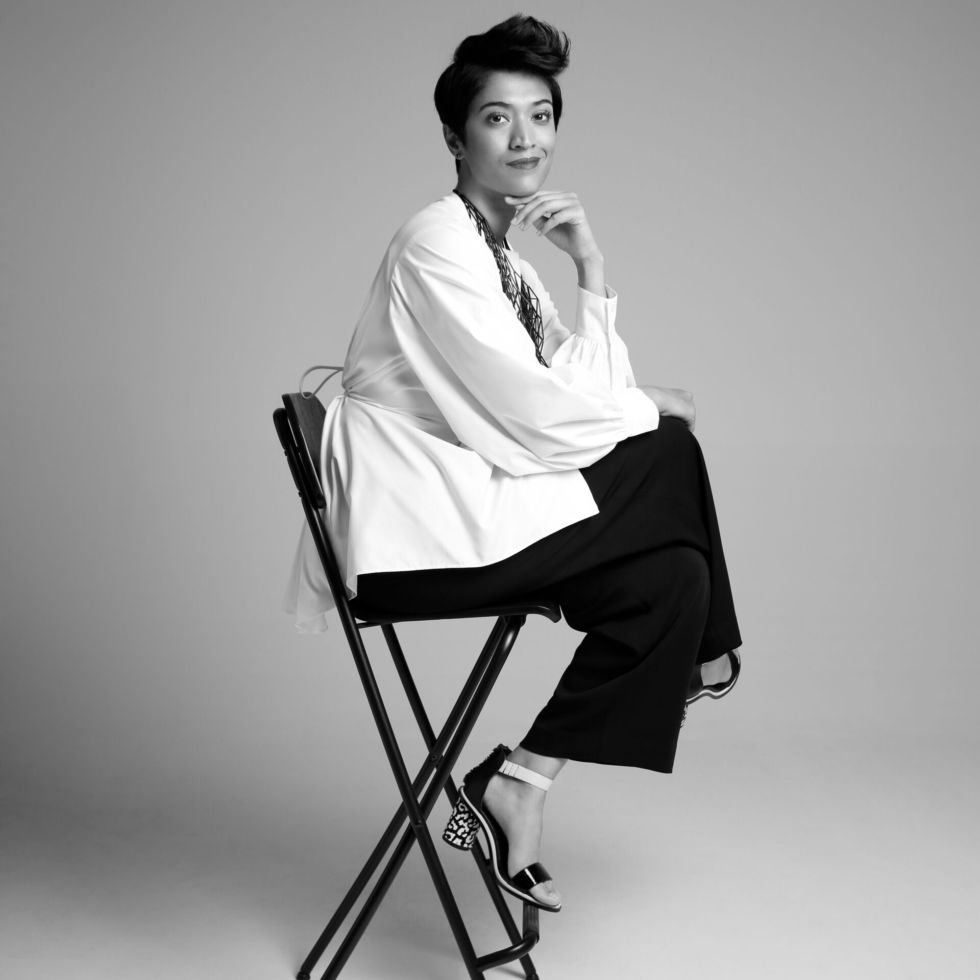 Pallavi Dean - Chair
Founder & Creative Director - Roar
Pallavi is the founder and creative director at Roar; recognised by Frame and Interior Design Magazine as "emerging designer to watch out for" and described by Architectural digest as "One of the hottest boutique design companies in the UAE".
Pallavi is a trained architect and sustainability specialist and has won multiple awards for work across a range of sectors including commercial, hospitality and residential. She was born in India, raised in Dubai and spent years working in London; her designs reflect these eclectic influences. A former professor of interior design at the American University of Sharjah, she strives to implement the latest theoretical and practical research into the firm's designs.
She is an active member of the UAE design community, writing for industry publications, assisting with key trade events and mentoring students in the region. Her work has been profiled in some of the world's leading international media including the Financial times, the BBC, Monocle , Wallpaper and the Architectural Digest. Flagship projects by Roar include the Delano Dubai hotel, UAE offices for media firm Edelman, and The Nursery of the Future for the UAE Prime Minister's Office.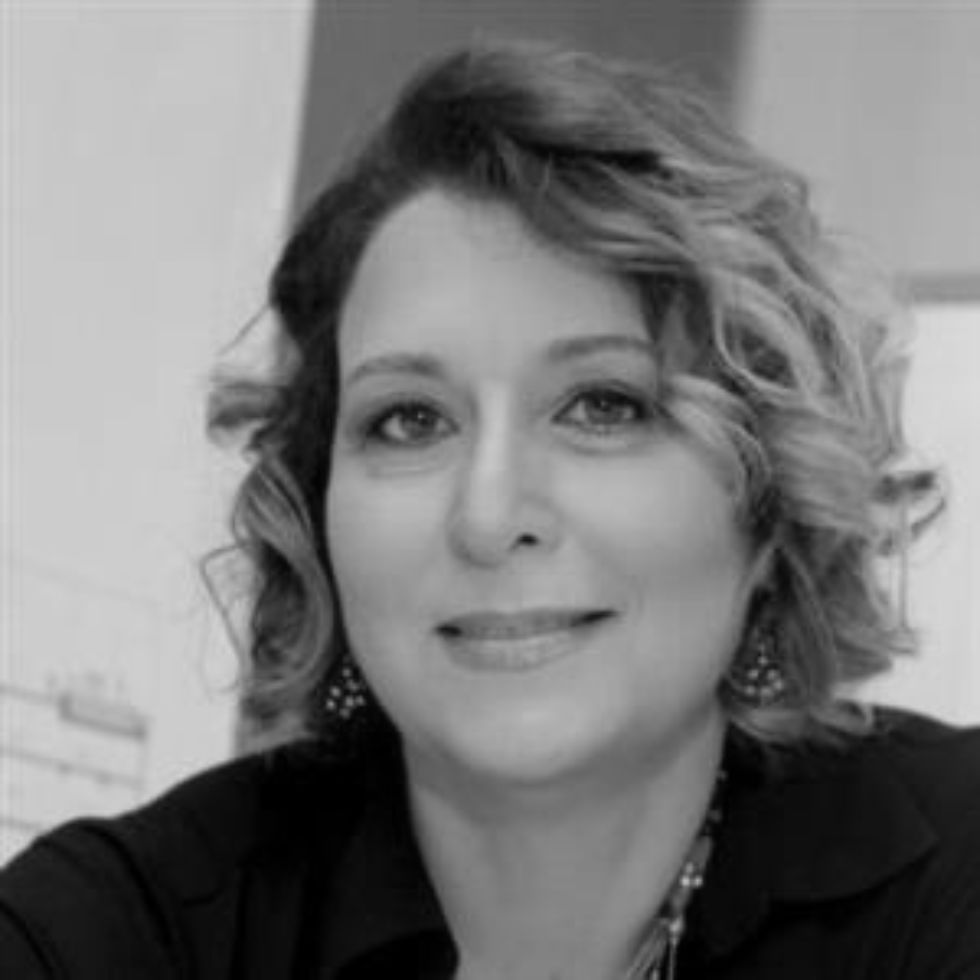 Leila Abdul Rahim
Design Director - Hilton Worldwide
Leila is a Design Director at Hilton covering the Middle East & Turkey region, responsible for working alongside owners to develop design concepts for upcoming hotels in the region.
Originally from Lebanon she was educated in the US at Art Center College of Design in Pasadena, California and spent the first 15 years of her career with various consultancies in Los Angeles during which time she had the distinction of working on theme parks in Malaysia and Japan, Corporate interiors, as well as restaurant designs.
She moved to Dubai 2003 and followed her passion for hospitality interiors for brands ranging from Intercontinental, Ritz Carlton and Kempinski before taking on her current role.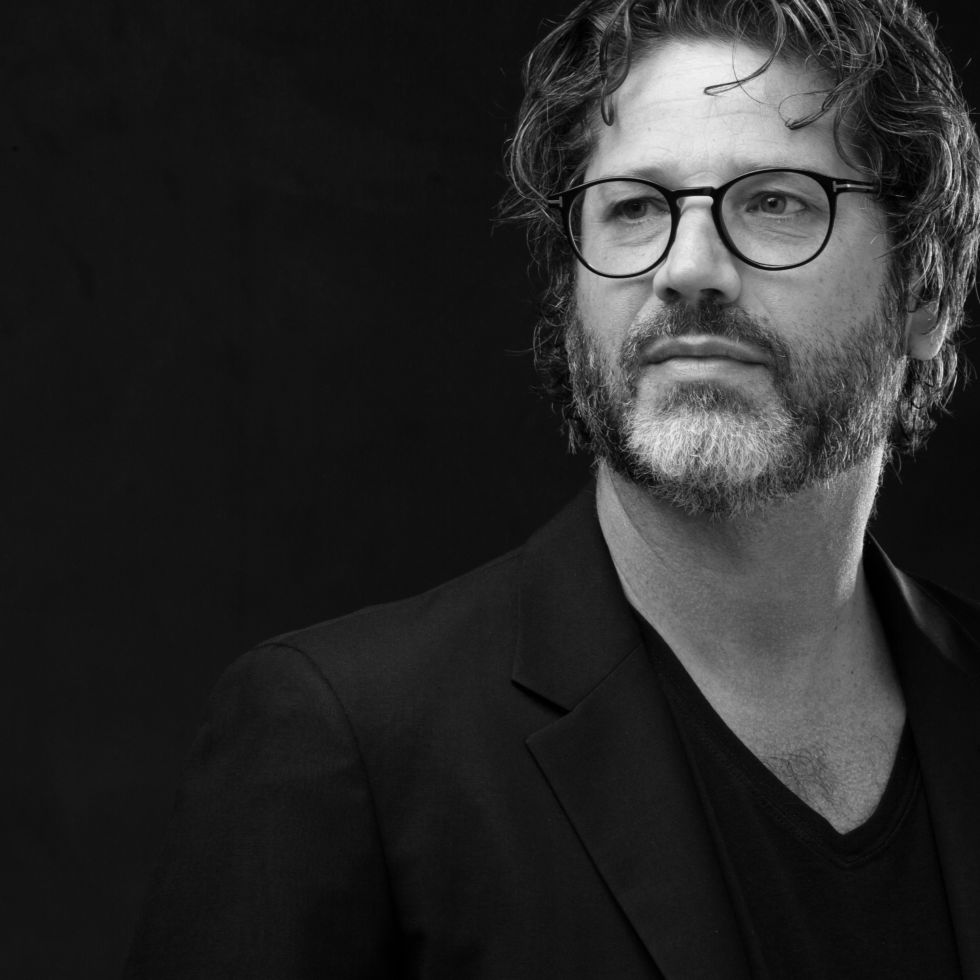 Paul Bishop
Owner and Founder - Bishop Design LLC
Paul remains at the forefront of Bishop Design LLC as the Owner and Founder, personally working on and overseeing each project that comes through the studio. He has also played an integral part in the launch of the firms new subdivision named Rogue; an edgy creative agency specialising in branding, media production, concept creation & architecture which officially launched earlier this year.
Paul has been the innovative powerhouse behind the studios' latest projects including revolutionary dining destination Torno Subito for Massimo Bottura and Wavehouse for Atlantis Dubai. Currently working on 40+ interior design projects within the region and internationally, Paul is contributing his tireless efforts to projects including a luxurious boutique resort in the Bahamas, six hospitality venues in Mauritius and three resorts and developments in India. He is also working with W Hotel in Paris, a Bohemian culture inspired eatery in Qatar and a refined industrial style meat restaurant; The Meating Room.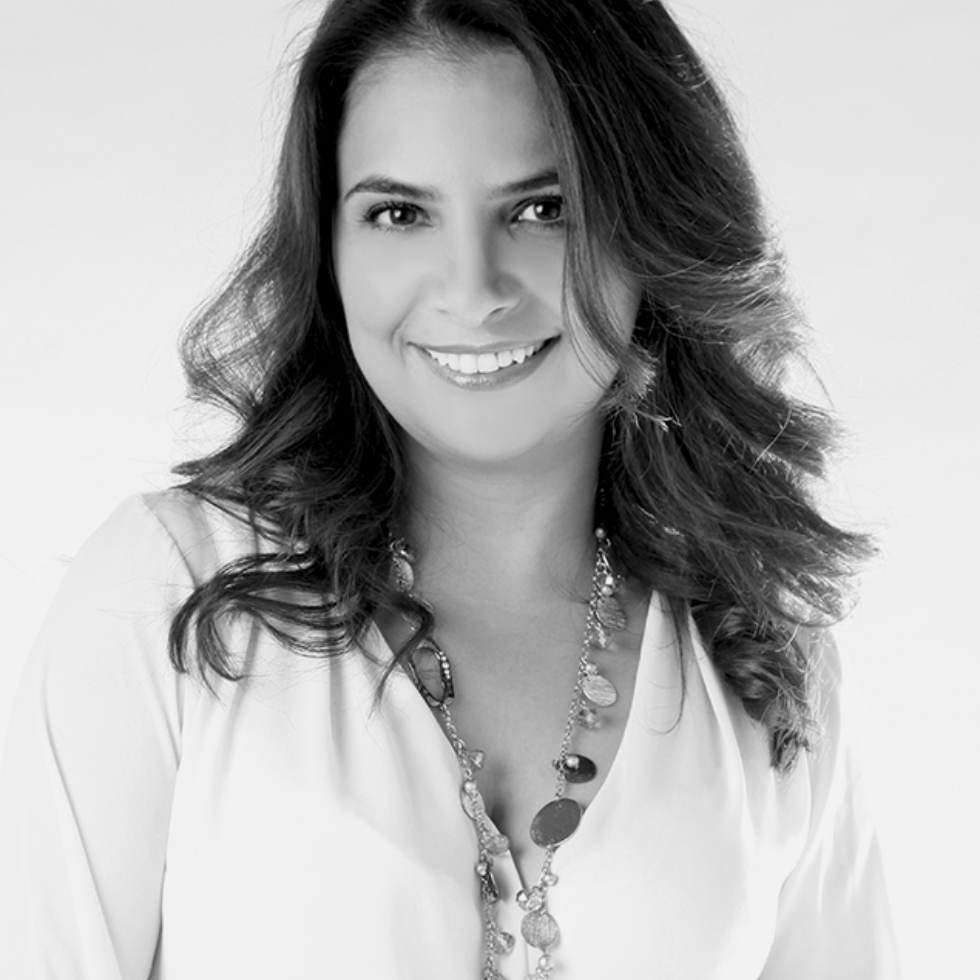 Pinar Calimano
Director, Design EMEA - Four Seasons Hotels and Resorts
Pinar Calimano is Director of Design, EMEA at Four Seasons Hotels and Resorts. She has 25 years of experience in design and hospitality industry working across luxury and full service hotel segments in US, Middle East and Africa. Her unique back ground include experience in hospitality design, in hotel operations and hospitality development which enable her to approach projects through a wider perspective.
Pinar, a graduate of New York School of Interior Design started her design career in Stonehill & Taylor Architects in New York. Before returning to her hotelier roots in 2013, she worked as design consultant delivering projects for international hotel operators such as Marriot, Starwood, Riz Carlton, Hilton and Millennium Hotels.
Most recently, she over saw the design development of new hotels, restaurants and bars for InterContinental Hotels Group and Hyatt International Hotels for Middle East and Africa region. She holds degrees in Interior Design and Hotel Management.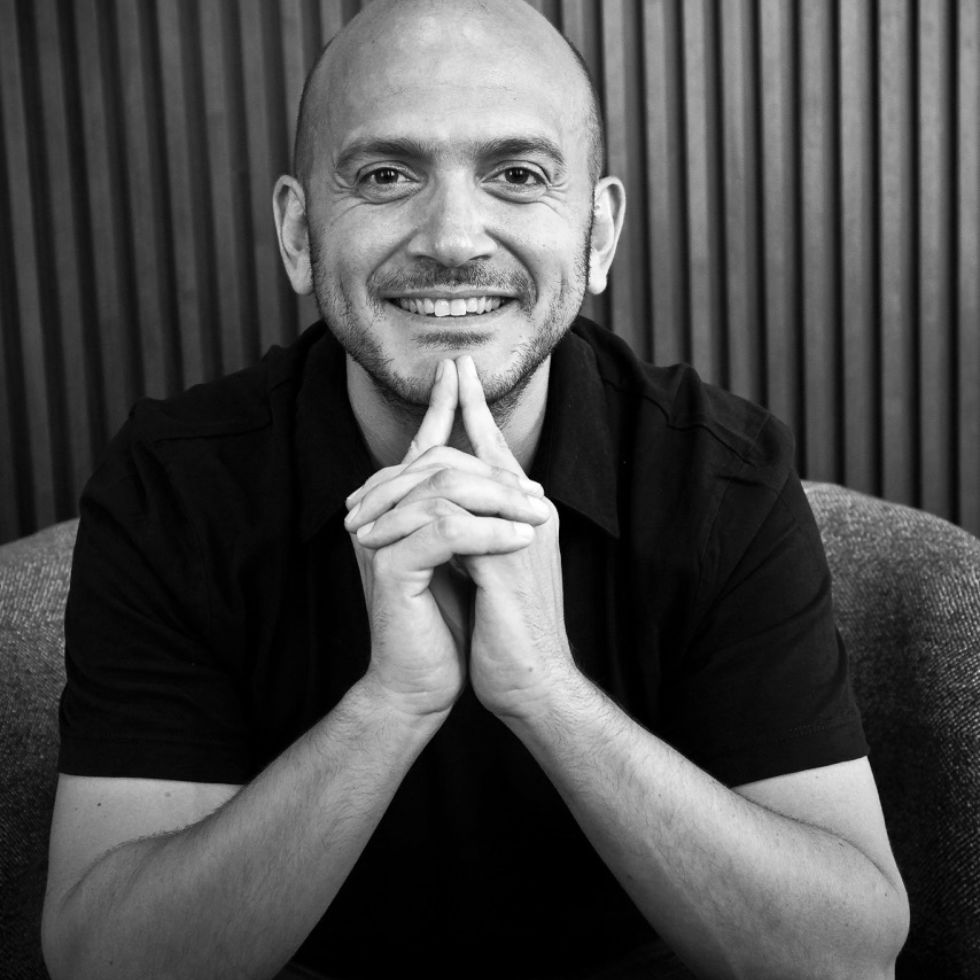 Tarek M. Daouk
Founder and Managing Partner - Smartotels Group Holdings Limited
Tarek M. Daouk is Founder and Managing Partner at Smartotels Group Holdings Limited, a hotel real estate investment and asset management company focused on developing hotels under its proprietary lodging brands.
Prior to founding Smartotels, Mr. Daouk was Head of Hospitality at Goldman Sachs's Realty Management Division in Europe responsible for hotel acquisition, asset management and divestment activities. Prior to his time in Europe, Mr. Daouk was involved in hotel acquisitions for the Whitehall Street Real Estate Funds in the U.S.
Before joining Goldman Sachs, Mr. Daouk worked at InterContinental Hotels Group in the Development & Investment Analysis Division of the Americas regional office. Prior to InterContinental, Mr. Daouk was a management consultant in the Hospitality & Leisure Practice of PricewaterhouseCoopers. Mr. Daouk received a BSc in Hotel Administration with distinction from Cornell University and an MSc in Real Estate Development from Columbia University.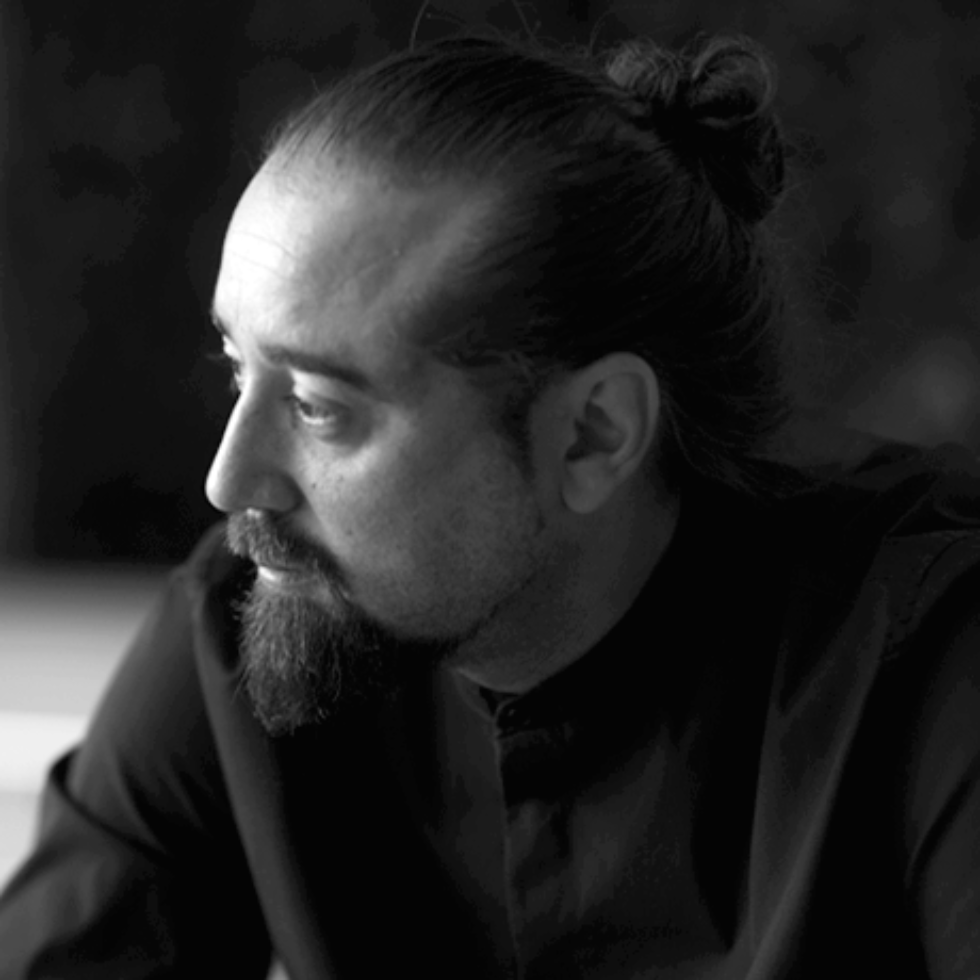 Omar Ghafour
Founder - Light Space Design
With over fifteen years of professional experience in the design industry from renowned practices, Omar Abdelghafour founded Award Winning multi-discipline Design and Architecture Practice L.S.Design (Light Space Design) in 2004.
Born and raised in London, he received his masters in Transport Design and then Architecture from the UK. His professional practice has given him the opportunity to work in Europe, Asia, North America and the Middle East. His ability to practice architecture globally enabled him to be invited to be part of the Venice Biennale of Architecture and Light, as a key note speaker. AS well as mentoring he is an active member in a variety of professional Design and architectural platforms in the Middle East and Europe. His work is regularly published in global design publications from Europe to Asia.
For him, architecture is one part of "Design" as the language for life not a singular discipline. This philosophy translates into every aspect of how human interface and contextual accuracy is used in both his private and commercial architecture. It encompasses urban planning, product, furniture, lighting and even transport Design, resulting in the delivery of a detail-rich fully immersed designed environment. This is apparent in his diverse body of work. He has a regard for unique craftsmanship and refined aesthetics, with a firm belief that design should be passionate, dynamic and contextually relevant for the region in which its being delivered.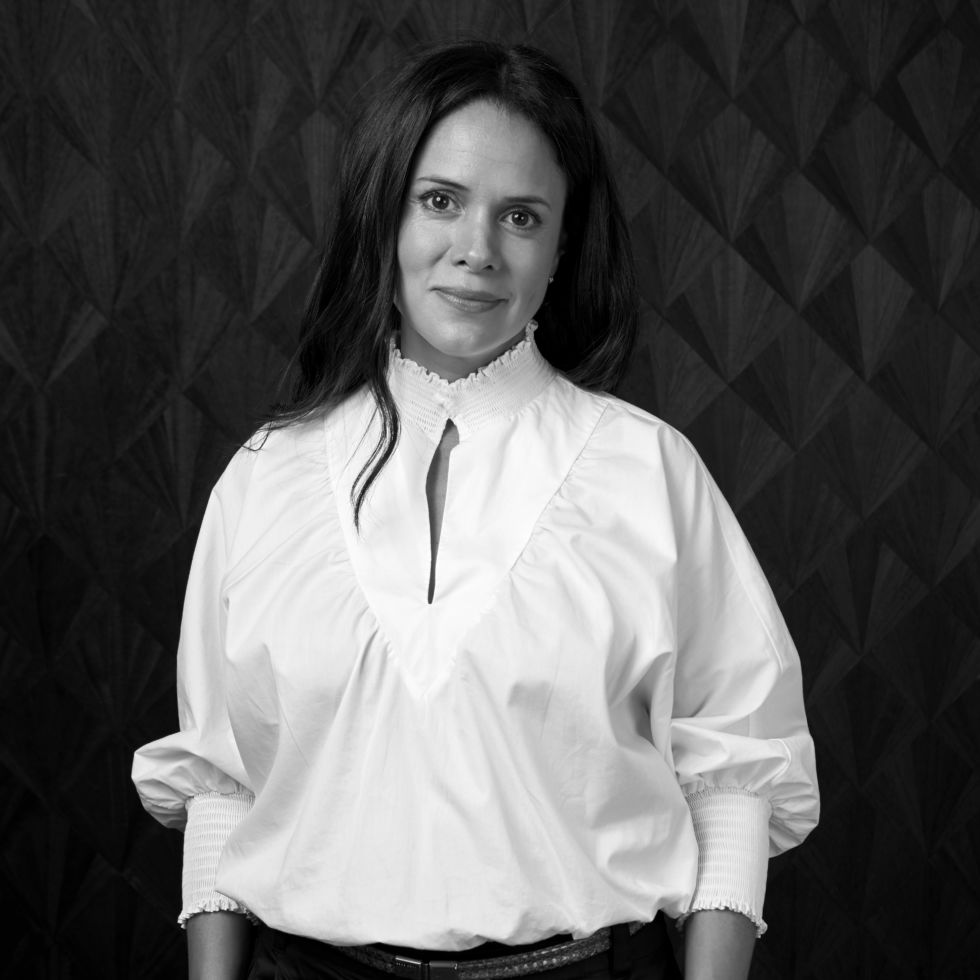 Hilda Impey
Design Principal - Wilson Associates
Hilda brings more than 15 years of interior design experience and an acute specialisation in FF&E to her role as Design Principal. Born and raised in Mexico, her international career in textiles and interiors began early, and in 2002 she was awarded first place in the International Design Biennale in Mexico City. She received a master's degree in textile futures from Central Saint Martin's College of Art & Design in London, and her deep knowledge of textiles and passion for interiors bring a unique approach to her methodology.
She has worked as a creative leader launching textile ranges for the interiors industry, as well as a fabric buyer, product developer, and trend forecaster for suppliers around the world. Previously Associate of FF&E at Godwin Austen Johnson's Dubai headquarters, Hilda is known within the interiors and hospitality industries for her particular and exciting creative style. She works across all projects in Wilson Associates' Dubai studio as Design Principal, FF&E assisting the team in creating unique concepts with flair.
Hilda's expertise is often sought by industry publications and brands in forecasting upcoming design trends and providing input on emerging ideas. She has been named one of the region's most influential designers and was listed in the Top 50 Power List published by Commercial Interior Design Magazine.
Trevor Julius
CEO and Project Partner - dsgn™
Trevor Julius founded dsgn™ in 1980 by in response to a dearth of Professional Space Planning and Interior Design Services in South Africa. Since then it has grown into a formidable force within South Africa, African and Middle Eastern Interior Architectural & Design Industries.
As CEO and dsgn™ Design Director, Trevor has an oversight of all dsgn™ Projects, whilst assuming the role of Creative Director on those Projects where he is Project Principal. He holds has overall control and involvement in the Project, ensuring the Project Coordinator interrogates and controls the various facets of the daily administration and co-ordination of dsgn™'s involvement.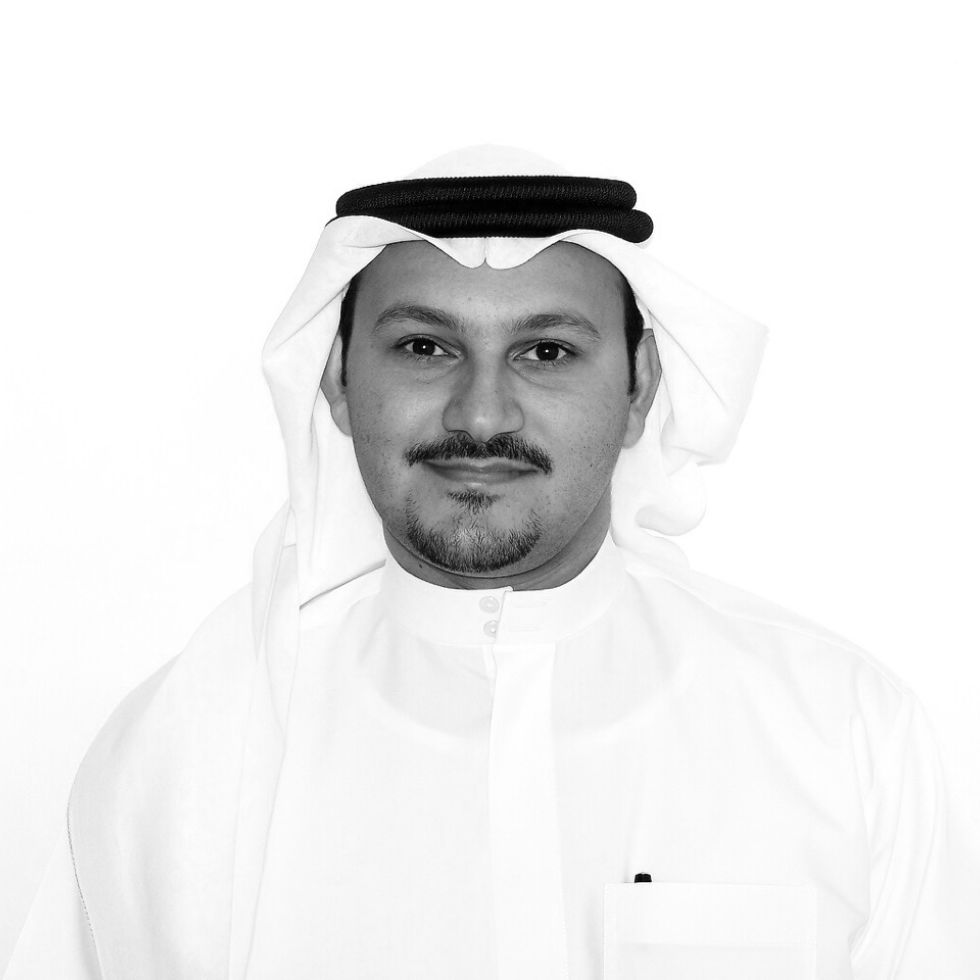 Shahab Lutfi
Chief Executive Officer - Bright Start LLC
Shahab Lutfi is the Chief Executive Officer of Bright Start LLC, a private investment company in Dubai. His role is to oversee all investments as well as expanding Bright Start's investment portfolio further primarily in the hospitality, residential and retail sectors.
Shahab is also the Founder of H&H Investment and Development; a boutique real estate development company that provides comprehensive turn-key solutions for real estate development, design, procurement and property management. In addition, Lutfi is the CEO and Partner of dxb-lab architecture; an award-winning architectural practice based in Dubai. He has facilitated the development of many prestigious projects including the Four Seasons Beach Resort, Four Seasons Dubai Financial Centre and Jumeirah Al Naseem.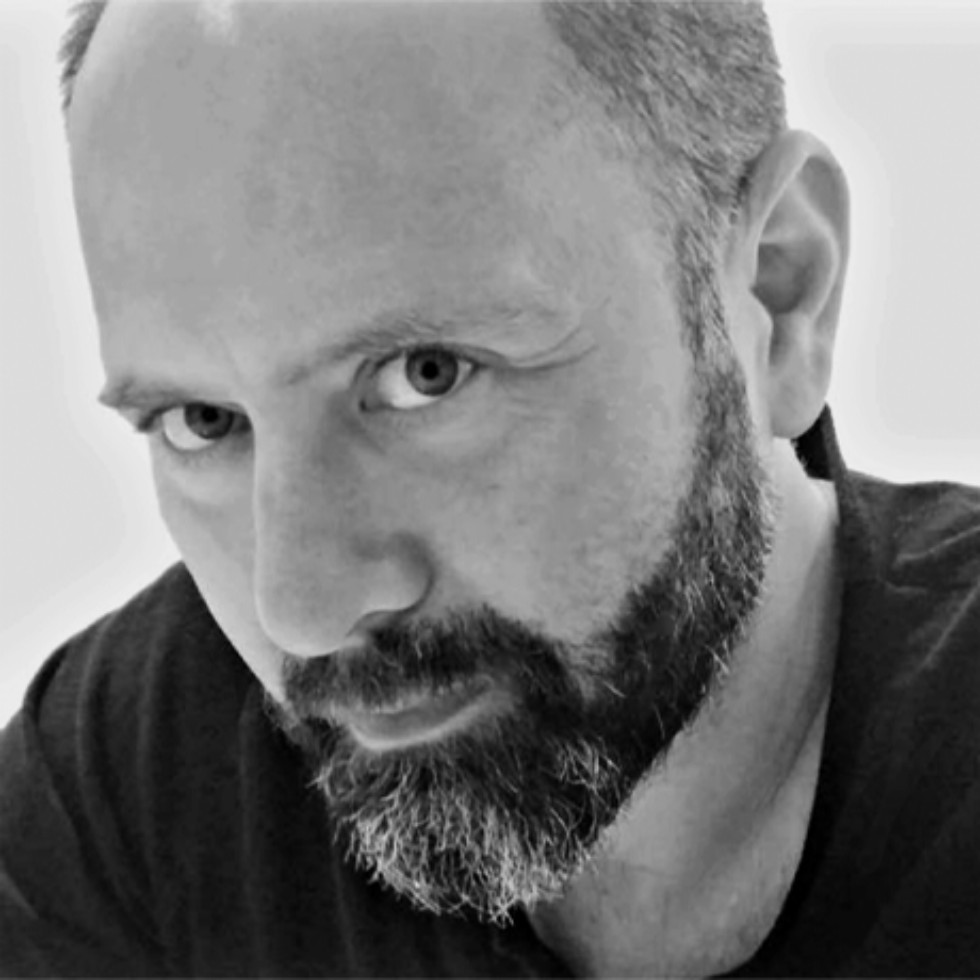 ​Hakan Ozkasikci
Senior Vice President, Design & Technical Services - Kerzner International
Hakan Ozkasikci is the Senior Vice President, Design and Technical Services of Kerzner International. A devoted architect and designer with a 25-year track record in hospitality and branded high-end residential projects, Hakan is focused on high luxury with strong global expertise from blank canvas projects to complicated conversions of urban properties. Recognized as a thought leader for the hospitality industry, Hakan is proud to have his fingerprint on the ultra-luxury projects of the elite hotel brands of the world. He has been an active attendee of prominent international hospitality events as a key-note speaker.
An ever-loyal pupil of classical motorcycling, an experiential cook, a progressive father and husband, and the writer of a new book.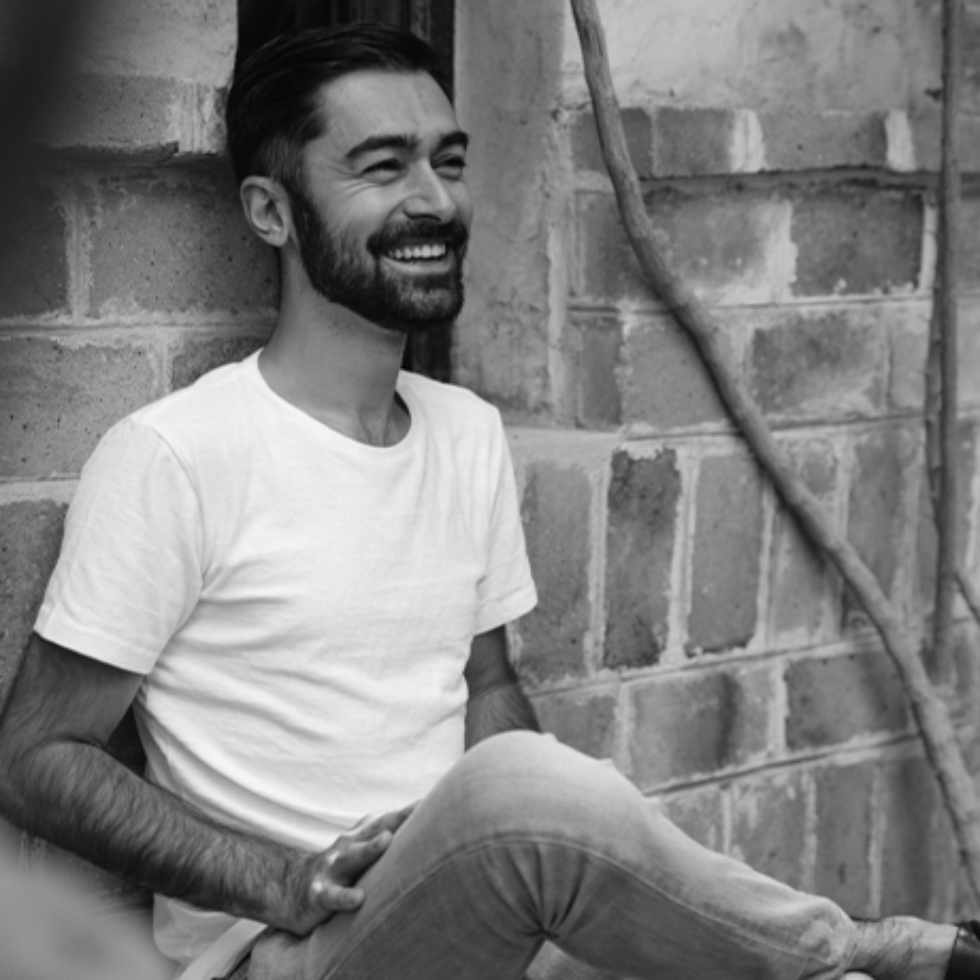 Hasan Roomi
Co-Founder - H2R Design
From a young age, Hasan has always had a strong interest in design and the ability to create a story behind it. His eager interest in automotive design, shared by his brother, fuelled the development in this field in the broad term. This creative passion was explored and enhanced while studying Interior Architecture at Middlesex University London and eventually evolved into wanting to create spaces for people to dine in, drink, socialise, work and shop. This resulted in the desire to, not only design spaces, but to develop a whole experience.
Hasan takes each project personally, as if it is his own, and inspires his team to do the same. He strives to make sure that everything is thought out while developing each design element that adds value. Whether it is to trigger an emotion, create a mood, or allow some kind of interaction between the users and the space, his designs fully integrate the consumers experience from conception to realisation.
He believes that honesty is the best approach to any design project and that is one of the key elements that drives clients' interest to work with him and the firm. His approach is to develop a true identity for each space and that is the brand promise that he brings to any project, large or small.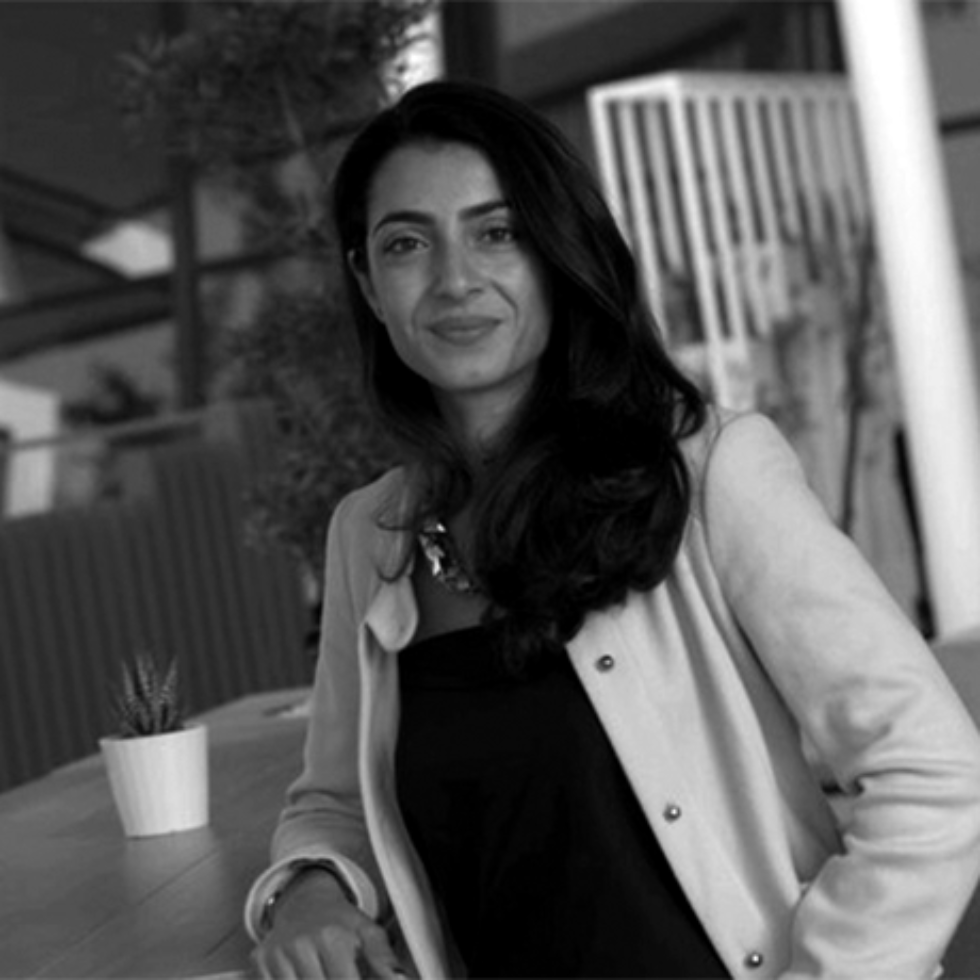 Celine Salman
Director, Design & Technical Services, Luxury - AccorHotels
Celine is a Design Director at Accor Hotels' Luxury Technical Design & Services team. She has 12 years of experience in the hospitality and design industries working on over 35 projects across the US and MEA regions. With a background in architecture and interior design, a focus on hospitality and a business strategy mindset, she has brought unique value and perspectives to owners, operators and design firms from NYC to Dubai.
Prior to leading key new build, conversion and renovation projects at Accor, Celine was Design Director with Paramount Hotels & Resorts where she played a founding role in establishing and launching the well-known studio's hospitality lifestyle brands. Prior to this, Celine held a strong project management and owner's representative role with F&B operators the Gerber Group in New York, design roles with consultants Galal Mahmoud Architects in Beirut and Stantec in Dubai, as well as an interior design manager role with Abu Dhabi based hotel operator Rotana Hotels.
In addition to an Architecture degree from the University of Maryland, Celine holds an MBA from IE Business School, giving her a well-rounded view of hospitality development. She is fluent in English and in French, as well as conversational in Spanish and Arabic.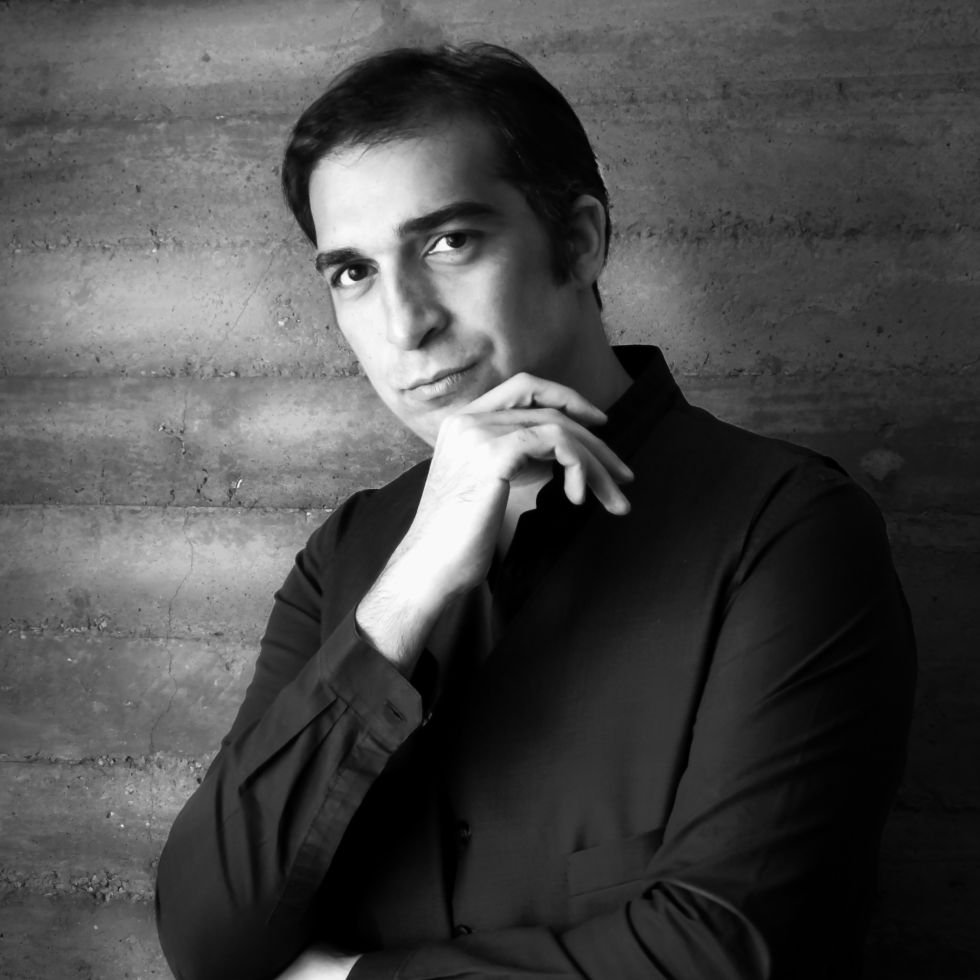 Lotfi Sidirahal
Creative Director - Atelier Pod
The architect graduated from the Ecole Spéciale d'Architecture in Paris. By the end of the 1990s, he published radical designs about new media's sociological impact on urban lifestyles. His foremost research and prototypes were displayed in renowned art centres and exhibitions worldwide such as Vitra Design Museum, Graz Art Museum and Hangaram Seoul.
His early works not only attracted the attention of art critics but also quickly drew the attention of the world of luxury that soon began to engage his design studio; "Atelier Pod" to create signature works in accordance with their brand image, surrounding culture, and an everlasting guest experience.
Atelier Pod, the architecture and interior design firm he still manages today is based in Paris, Casablanca and Dubai and is referenced by prestigious hotel operators such as Four Seasons, Marriott Luxury,Anantara, Hilton and Accor Luxury.
Last year, Lotfi won the Villegiature Awards at Chateau de Ferrières in Paris and the prestigious Versailles Prize for hotels at Unesco.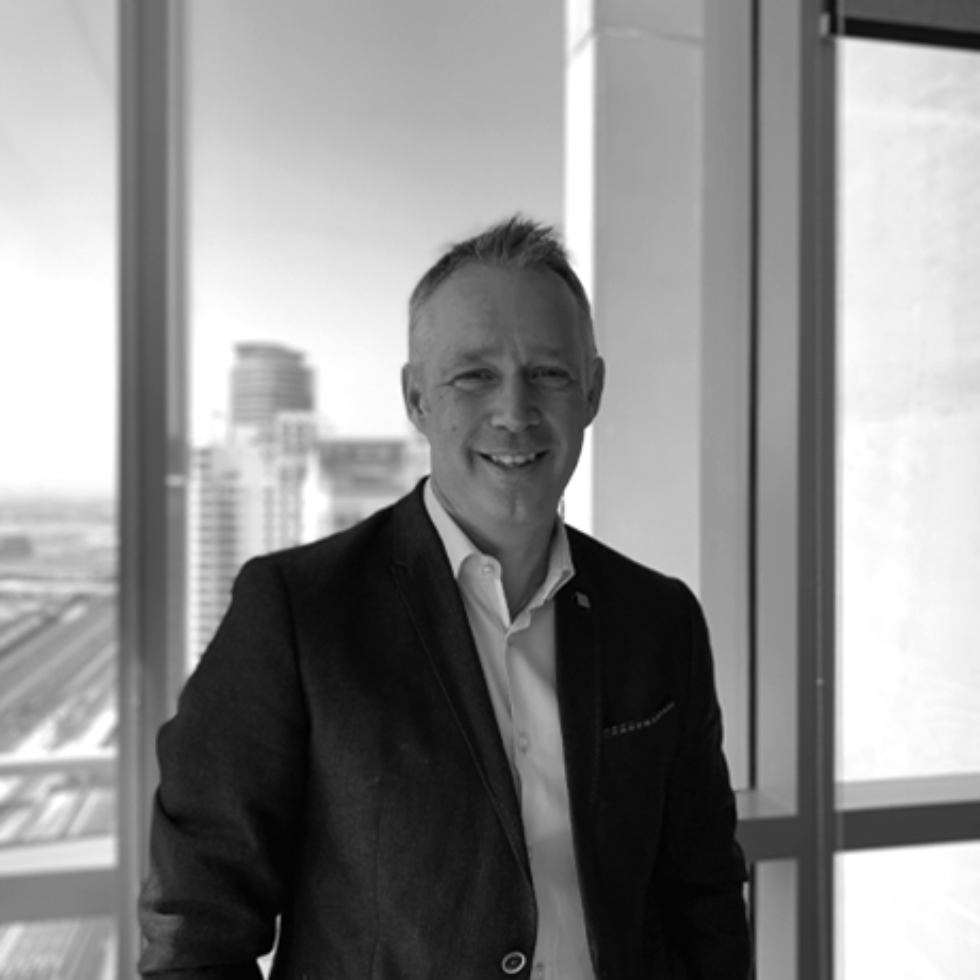 Mike Sievwright
Vice President for Design & Construction - MGM Resorts International
Mike Sievwright is Vice President for Design and Construction for MGM Resorts International, based in the UAE and covering the International stage. He is responsible for strategic and operational oversight for design and construction related matters for all integrated hotel and entertainment developments for MGM Resorts in the region. With previous experience including Jumeirah and Abu Dhabi Capital group across Europe, MENA and ASPAC, Mike brings cultural sensitivity, a wealth of technical and design experience, and fiscal responsibility to the role.
Mike is a highly innovative Engineer and Project Management professional with over 25 years' cross-functional experience in the hotel development and construction industry across contracting, asset management, design, hotel development and as a hotel operator. Mike is passionate about the Hospitality Industry, believes in encouraging innovation and pushing the boundaries of what is normal, and aims to create inspiring, efficient and profitable spaces. Whilst managing the design and construction process, he is always looking for pioneering design solutions to identify opportunities for increasing efficiencies, increasing revenue, decreasing costs and maximizing benefits for all stakeholders.
Mike holds an Engineering Honors Degree from Oxford Brookes University and a Certificate in Real Estate Development from Cornell University's School of Hotel Administration.
The judges for AHEAD MEA are acknowledged industry leaders, who represent a wide spectrum of the disciplines involved in delivering new hotel projects across the region.
The application of design and architecture to deliver great guest experiences are at the heart of AHEAD.

The criteria for success are based not only on creative excellence, but also on commercial viability.
As well as projects that are aesthetically impressive, the judges will be looking for evidence that winning designs have also met the needs of client and customers alike.
The judges will be looking for submissions showing rigorous and appropriate design, demonstrating a sensible use of budget to contribute to the guest experience as well as the "theatre" of hotel life while satisfying the client brief.
Submitted material should demonstrate clearly why the project is thought to be worth an award in its chosen category and how the design sets the project at an award winning level.
Click here to see our AHEAD Checklist, which guides you through the entry process.
Hotel projects completed between January 2019 – February 2020 are eligible for entry to AHEAD MEA 2020.
A hotel is defined as a commercial building, or combination of buildings, primarily dedicated to the provision of lodging / accommodation. Please note privately owned accommodations exclusively rented out for lodging via peer-to-peer sites such as Airbnb are not eligible for AHEAD.
AHEAD is unique in its celebration of the key collaborators in hotel projects: the developer / investor; operator; architect and interior designer.
Anyone can enter an award, but we recommend that the designers / architects responsible for the hotel compile the entry.
Hotel owners, operators, developers, investors, PRs and other representatives are encouraged to co-ordinate entries for the hotels they represent with the relevant designers/architects.
Submissions for AHEAD MEA cost 1200 AED (+ VAT) each.
Photography should clearly show the design and / or architecture of the area of the property relevant to the category in which it is entered.
If entering more than one category please submit different photographs that reflect the category you are entering.
Before and after photos, CGIs and renderings, floor plans and / or CAD drawings can be included as supporting material where relevant.
Please do not submit CGIs / renderings in place of actual photography.
Please try and avoid use of advertising or marketing photographs e.g. posed models, elaborate table settings etc.
Please ensure that you have the appropriate copyright clearances for all photography submitted (see terms and conditions)