AHEAD MEA is adjudicated by an independent panel of experts, comprising leading hospitality architects, designers, owners, operators, developers and industry commentators.

The judging process for AHEAD MEA has been carefully developed to ensure a rigorous, robust and balanced procedure is followed to select the final winners in each category.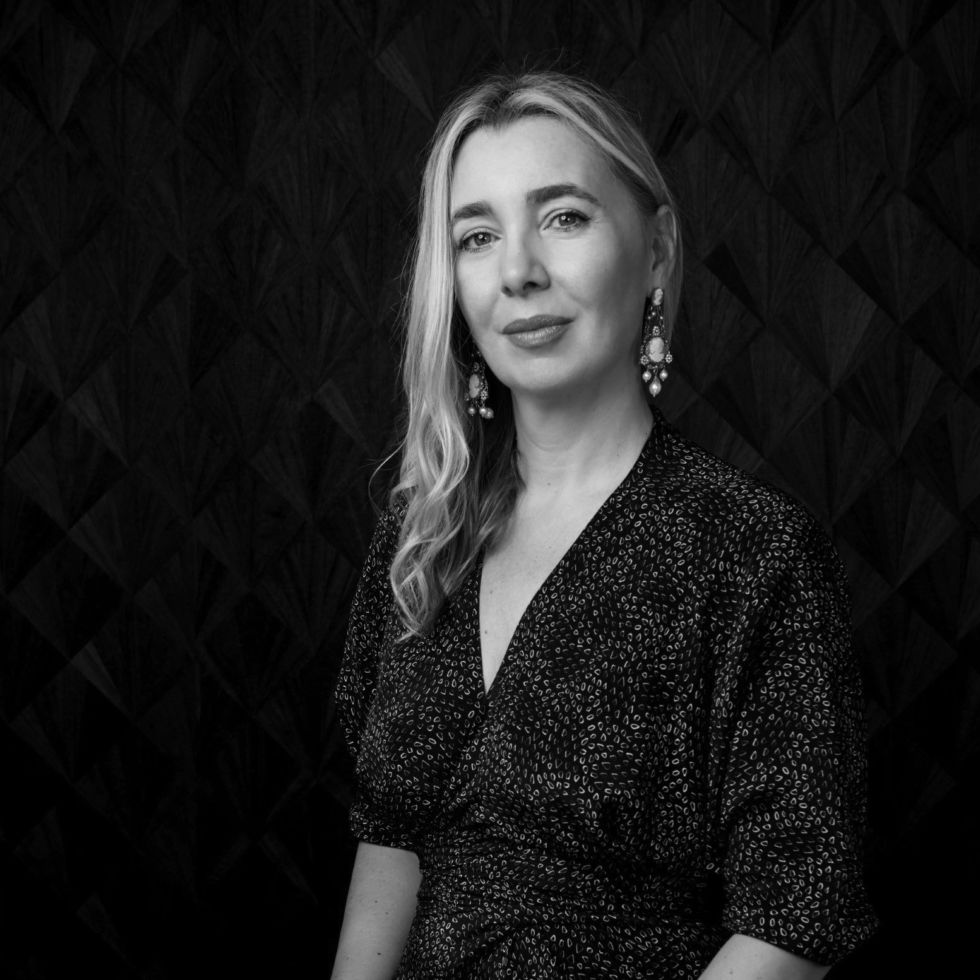 Isabel Pintado (Chair)
SVP, Design and Innovation - Four Seasons Hotels and Resorts
Isabel Pintado's mandate as Senior Vice President, Design and Innovation at Four Seasons Hotels and Resorts is to continue to evolve the brand's design vision and aesthetic across its growing global portfolio of hotels, resorts and residences. In this newly created role, she works in partnership with the Senior Vice President, Architectural Design & Construction, and reports directly to the President, Global Operations.
Working closely with each property's owners, design consultants and on-site teams, she oversees new builds, conversions and enhancement projects. In addition, she is engaging in multi-disciplinary collaboration with other Four Seasons teams with a focus on enhancing the guest experience in strategic operational areas including guest rooms, food and beverage outlets, spas, the brand's Kids For All Seasons program, and expanding retail offerings. A particular area of interest is the integration of wellness programming into all areas of hotel operations.
In addition to working with the world's leading visionaries in the design space, including forging new relationships with designers on behalf of the brand, Isabel seeks inspiration beyond the usual creative resources. Grounded in the belief that great design goes beyond the visual and tactile, she takes a critical eye to the flow and function of spaces, encompassing how they work and, for guests, residents and employees, how they feel.
Prior to joining Four Seasons in early 2021, Isabel lead several top design studios around the world. In 2020, Design Middle Eastmagazine placed Isabel in the #1 position on its annual Creative 30 Power List. Previously, she accumulated more than 25 years of experience working in the design industry, with studies at INSEAD, Stanford University and the University of Wales.
Fluent in both English and Spanish, Isabel is currently based in Dubai, with plans to relocate to the company's corporate office in Toronto in future.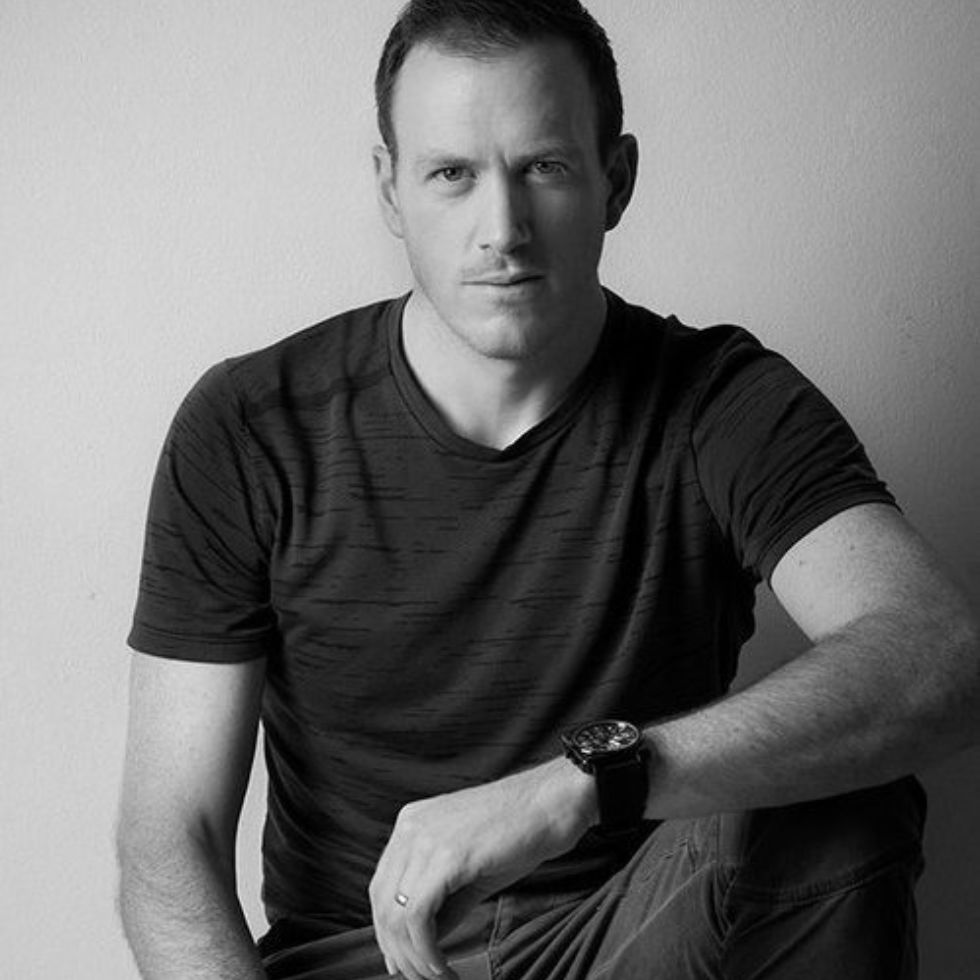 Jack Alexander
Architect - Fox Browne Creative
In early 2017, I partnered with Fox Browne Creative, to bring architecture fully into the overall design culture of the team. Collectively, we saw an opportunity to craft projects more thoroughly and more conscientiously; to understand the requirements of a project from inception to user-experience.
In our work together thus far, I've had the opportunity to craft a large-scale masterplan for an entire private island, build a 4-storey tree-house in a Big 5 Private Game Reserve and rebuild a unique Lodge in the world's oldest desert in Namibia; andBeyond Sossusvlei Desert Lodge. I am currently in the process of designing and developing lodges in Zambia, South Africa and Tanzania, including a spa with a floating lap pool on the precipice of the world's largest intact caldera.
My inspiration comes from the extraordinary places in which I've had the opportunity to work and to build. My design work is fundamentally premised on its ability to reconcile itself with its context – physically, culturally, and aesthetically. The buildings are all different, but they all follow the same basic principles: always reactionary, always circumstantial. In many ways, I spend my time creating comfortable viewing platforms; beautiful caves; contemporary huts.
Prior to collaborating with Fox Browne Creative, I worked for Silvio Rech and Lesley Carstens for 7 years. During this time, I was the project architect for some of the world's most prestigious and award-winning private islands and lodges including Time + Tide's Miavana Private Island, Madagascar, Leobo Private Lodge, Waterberg, South Africa, Norman Carr's Chinzombo Lodge, Zambia and Angama Mara, Maasai Mara, Kenya.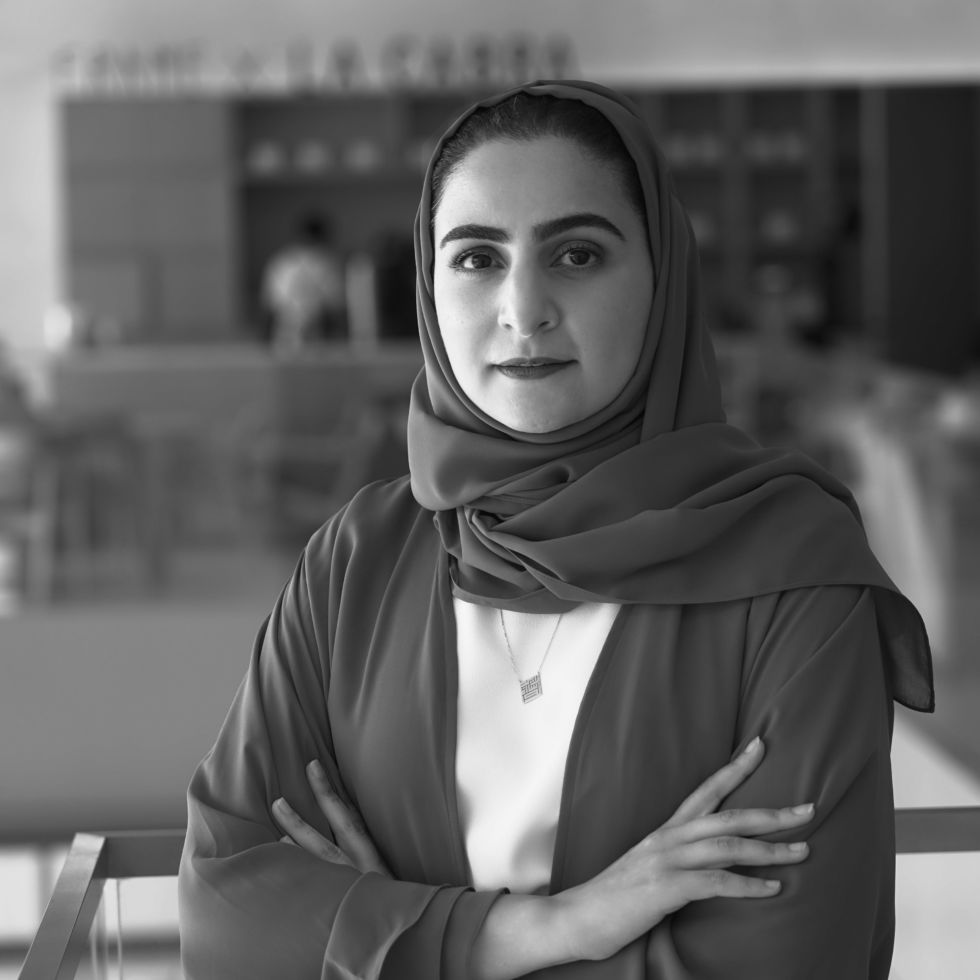 Khawla Al Hashimi
Director, Project Development - Sharjah Investment and Development Authority (Shurooq)
Khawla Al Hashimi is currently the Director of Projects at Shurooq. She has worked there for the past 10 years, where she started as an architect and grew through the ranks. She has designed and managed the development of many projects spanning from hotels to beach promenades and libraries.
Her project portfolio includes Kingfisher Retreat, Al Faya Retreat, the Chedi Al Bait Hotel, House of Wisdom, Khor Fakkan Beach to name a few. Some of these projects have won prestigious awards like: Conde Nast Traveller's best new hotel in the ME in 2020, and Luxury Lifestyle Award for best luxury eco retreats and best luxury boutique hotel in the ME in 2020.
She also worked as an architect at Dubai Properties before moving to Shurooq, and has several projects in Dubai under her belt as well. Graduated from the American University of Sharjah with a BA in 2008.
In essence Khawla is a values-driven architect and a strong advocate for Sharjah's image. She believes in sustainable projects that compliment and showcase their context and history. She believes that buildings are the platform with which we get to experience a location. It is with this philosophy she is leading a team that is single-handedly transforming the face of Sharjah.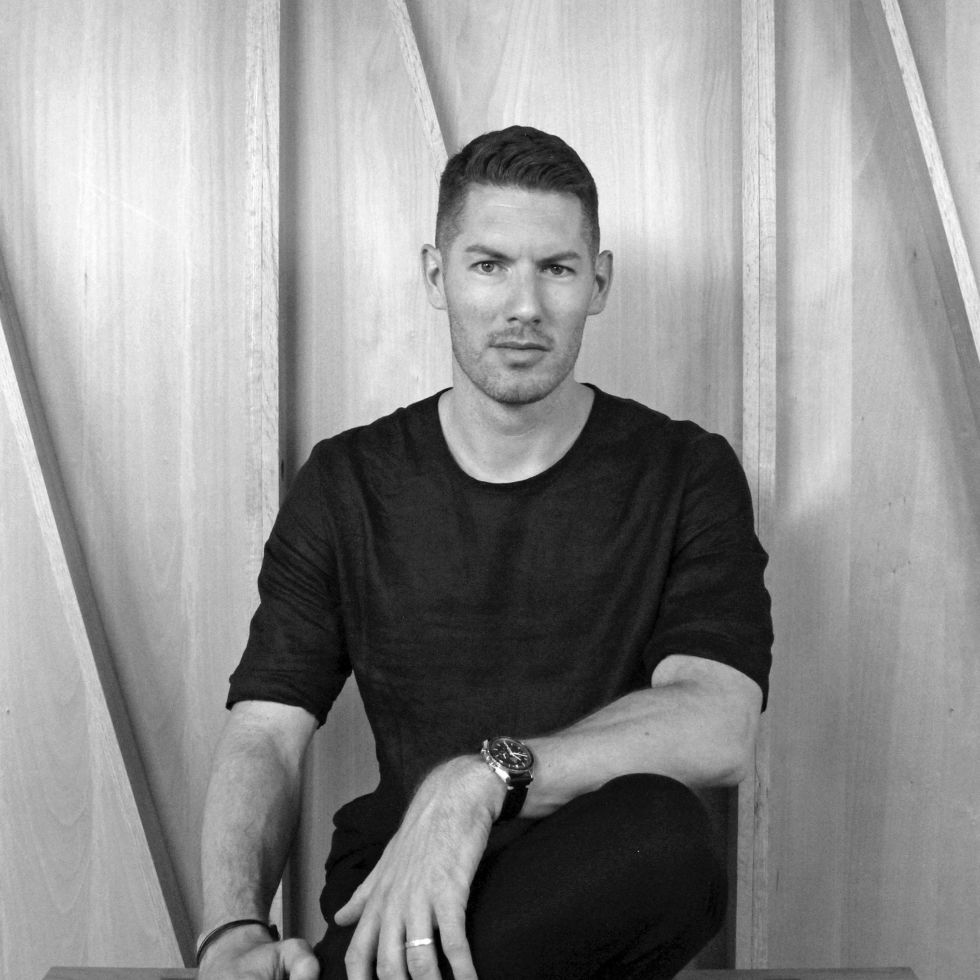 Jonathan Ashmore
Founding Principal - ANARCHITECT
Jonathan Ashmore is the Founding Principal of award-winning RIBA Chartered Practice ANARCHITECT, based in Dubai and London. A practicing architect and active design critic, Ashmore is a post-graduate of the Bartlett School of Architecture, member of the RIBA Gulf Chapter and a British Council Cultural Excellence Fellowship Mentor.
In a short time, Jonathan has won the international interest of design-conscious clientele, thanks to his refined approach and contemporary aesthetics, with a signature style of translating architecture across diverse scales of design; with superlative craft, detail and materiality. Together with his team, Jonathan creates highly refined buildings, spaces, and objects beautifully balanced in form and function. Continuously pushing the boundaries of architectural discourse to deliver projects at the crux of understated luxury and contextually modern architecture, his work has gained international recognition through invited creative collaborations with Burberry, Wallpaper* Magazine and projects regularly published in the global design press.
Jonathan is frequently invited as a spokesperson for Middle Eastern modern architecture, drawing upon a decade's experience, uncovering its opportunities and rich contextual vernaculars. His thought leadership and success delivering projects with strong narratives continues to attract widespread print and digital coverage which subsequently fosters clients' success beyond design commission, including his practice's soaring Social Media following.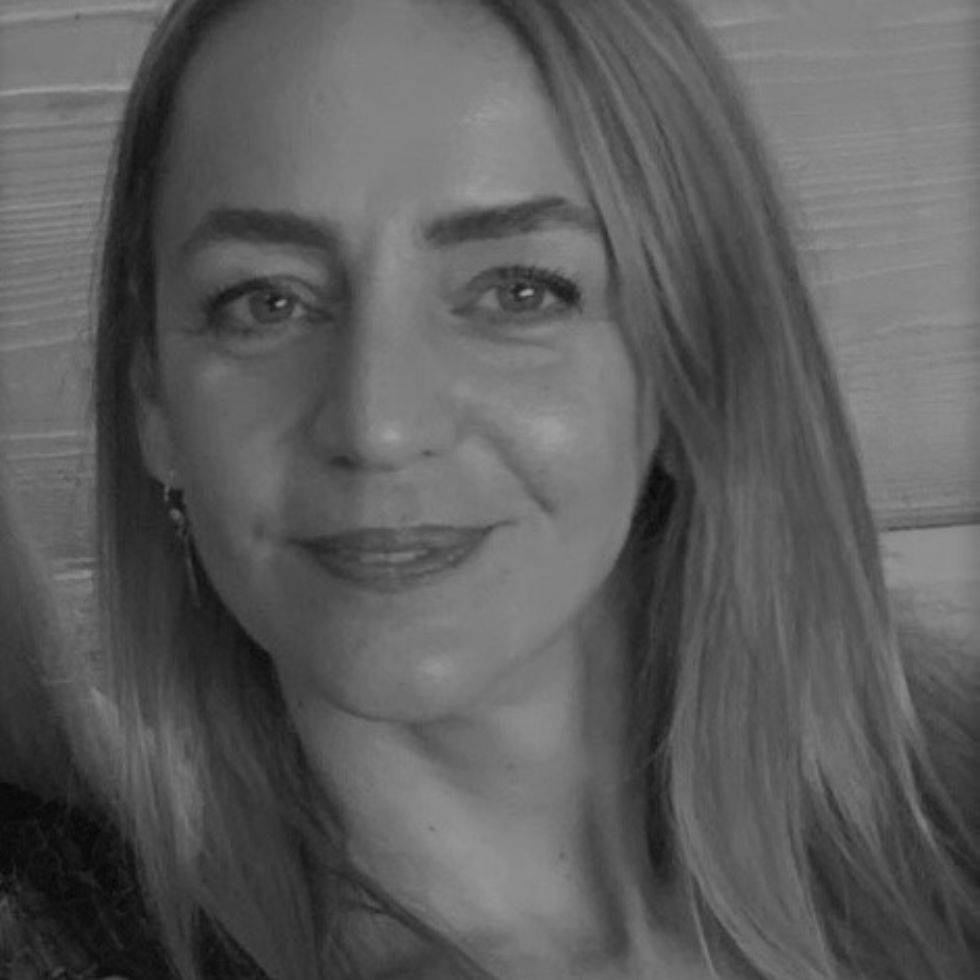 Tatoum Athanassiou
Director, Interior Design - Marriott International
Ms. Tatoum Athanassiou joined Marriott International in 2014 and serves as Director of Interior Design for Global Design Middle East Africa. With 20+ years of experience in the hospitality and leisure industry, Tatoum has an extensive wealth of knowledge on the requirements and standards of international hotel design and operations. Her exposure to various cultures has been manifested through an international career spanning across Europe, America, Middle East and Africa, where she has worked on a variety of hospitality, mixed-use, and luxury residential projects.
In her current capacity at Marriott International, Tatoum oversees interior design decisions throughout Middle East and Africa for new-build projects and renovations across all brands, utilizing strong leadership and negotiation abilities that enable her to manage projects successfully from inception to completion. She employs a resourceful and proactive approach to design problem-solving, and ultimately understands the importance of retaining a positive rapport among key stakeholders such as GM's, project designers, and owners, ensuring her strong passion for forward-thinking design and keen eye for detail is executed, which ultimately results in a unique guest experience for each project.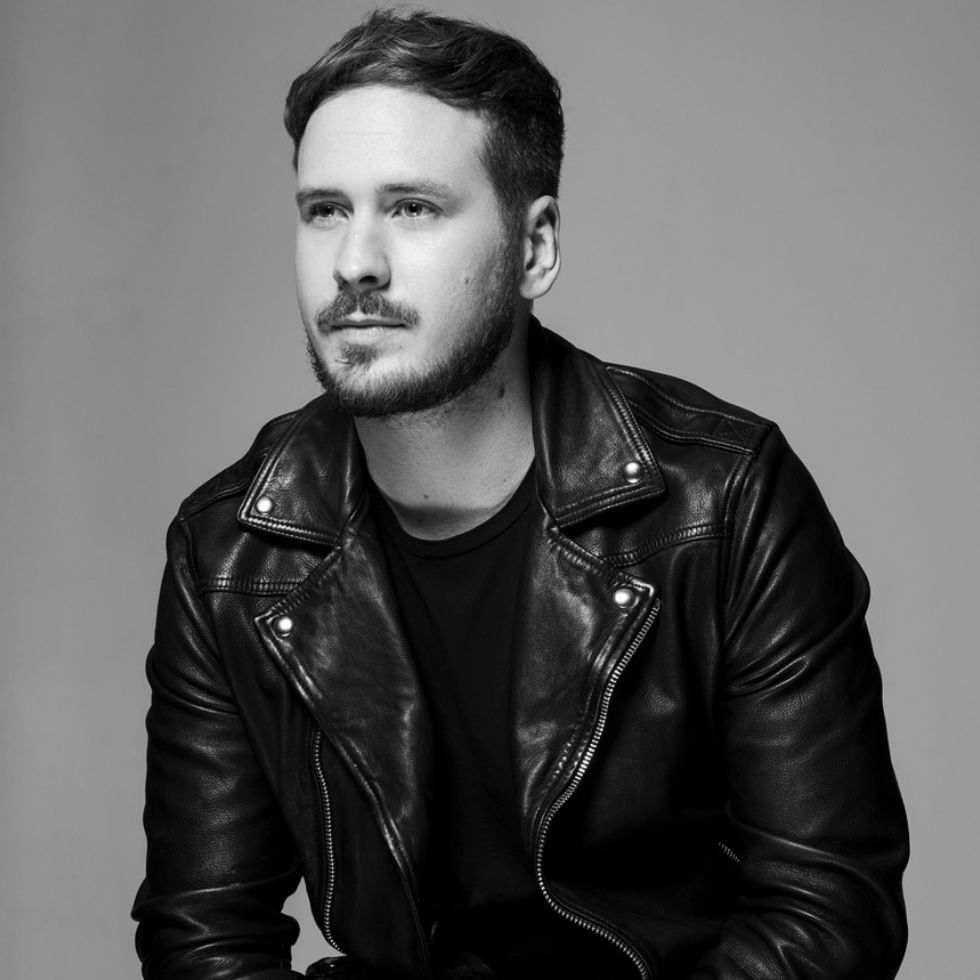 Tristan du Plessis
Founder - Tristan du Plessis Studio
Tristan du Plessis is an internationally recognised award-winning interior architect based in South Africa with offices in both Johannesburg and Cape Town.
His bold, distinctive design has been serving international luxury hospitality, dining and tailor-made residential design spanning from Africa, Europe, the Middle East and the US.
Tristan Du Plessis Studio was founded in 2015 with a focus on collaborative groundbreaking projects throughout the world. Since inception, the studio has accumulated a number of awards including Best Global Restaurant Designer at the Restaurant & Bar Design Awards 2019, The Hotel Of The Year at AHEAD MEA 2019, Best Luxury Design in MEA at the Restaurant & Bar Design Awards 2021, and GQ's Man of the Year to name a few. Most recently, he was selected as Head Judge for the prestigious Accor Design Awards in 2022.
To date, he is the most awarded designer to come out of South Africa.
Born and raised in Johannesburg, Tristan currently splits his time between Cape Town, Johannesburg and Dubai with his two golden retrievers, Nobu and Mischu.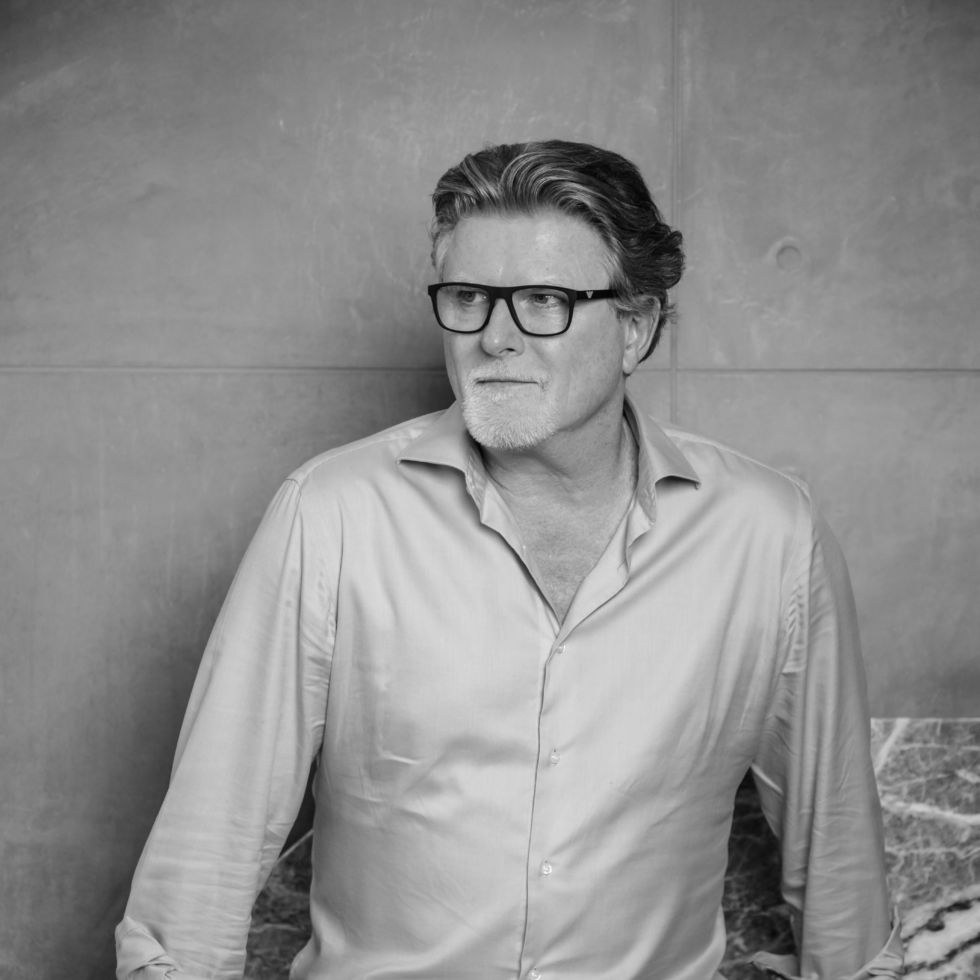 Tim Etherington
Co-Founder - ema.
With a career in the design industry spanning 25+ years over 5 continents Tim has worked for both small boutique studios and large commercial practices. Prior to forming EMA Tim was the Managing Director of Wilson Associates and the Co-Managing Director of Gensler's Shanghai office.
Since graduating from Kingston University in London, Tim worked exclusively as a designer, focusing and specialising in projects in the retail, workplace, hospitality and brand sectors.
From his role as a Creative Director and entrepreneur, he is active in the creative and strategic process, working closely with project teams to develop and elevate design innovation across practice areas.
Working as a creative for much of his career has given Tim extensive insights into the design process, the skills required to knit management and creative objectives, how to build successful teams and develop and apply compelling and viable design solutions. A strategic thinker by nature, he is a true believer that great design is grounded in a solid and thoughtful approach.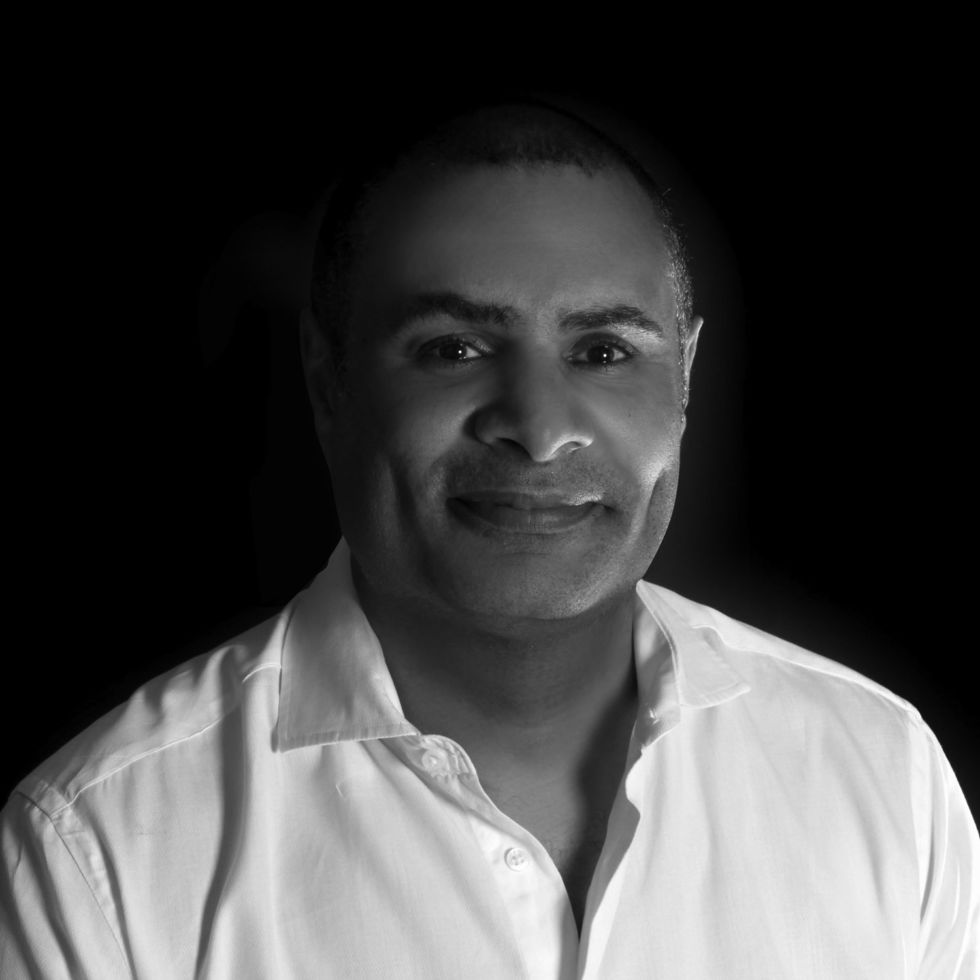 Clinton Freeman
Design Director - IHG
Clinton has over 25 years of interior design experience in the lifestyle sector in roles ranging from Designer to Managing Director, with projects predominately encompassing hospitality and leisure. He has gained a wealth of experience which has seen a significant number of high–end projects completed in Europe, the African Continent and the Americas.
In his role as Design Director, Clinton's extensive experience across all phases of design has established him as a highly skilled lifestyle professional, and he is a key member of renowned companies including Terence Conran, Fitch & Co and David Collins.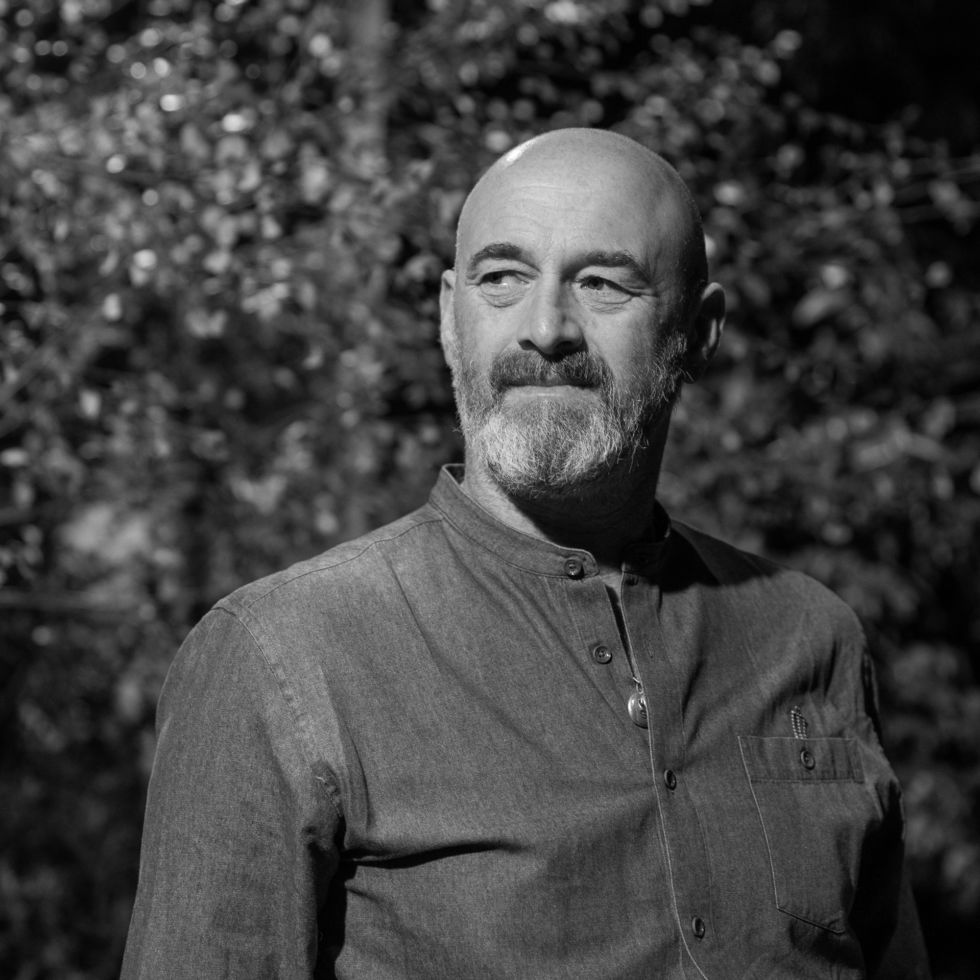 Philip Jaffa
Founder and Director - Scape Design Associates
Philip Jaffa is the Founder and Managing Director of London-based Scape Design Associates and has 30 years of diverse international experience in hotel and resort landscape master planning and design.
After working with the iconic New York based landscape architect M. Paul Friedberg in his early career, Philip's approach to design continues to be influenced by Friedberg's belief that landscape architecture's role is to connect people to themselves, to each other, and to their environment.
Having worked on award-winning projects which reflect this belief, Philip is passionate about the issues that motivate today's 'Conscious Traveller' and has made it his cause to open the debate around sustainability, restoration and preservation of the world's most precious landscapes in relation to the future of luxury travel.
"The wonderful thing about travel is that it can break down barriers – we begin to understand one another as human beings, in a way that goes past language or culture. The industry is in a unique place right now; we can be the ones that help build the bridge to connection, collaboration and promotion of a unique and harmonious relationship with the magnificent natural world we live in."
Most recently, Philip's increasing concern about the impacts of climate change have found voice in his acclaimed design of 'Forest for Change' for London's Design Biennale 2021 and in the design of an indoor forest, the "Conference of the Trees" at COP26 in Glasgow.
Scape's recent projects include: Fairmont Taghazout Bay, Morocco; Mandarin Oriental, Bodrum; Mandarin Oriental Bosphorus; Four Seasons hotels in Dubrovnik and Santorini; Rosewood Doha; Corfu Imperial and White Palace for Grecotel; Laucala island, Fiji and several boutique eco-resort projects in Mediterranean Europe and the Canary Islands.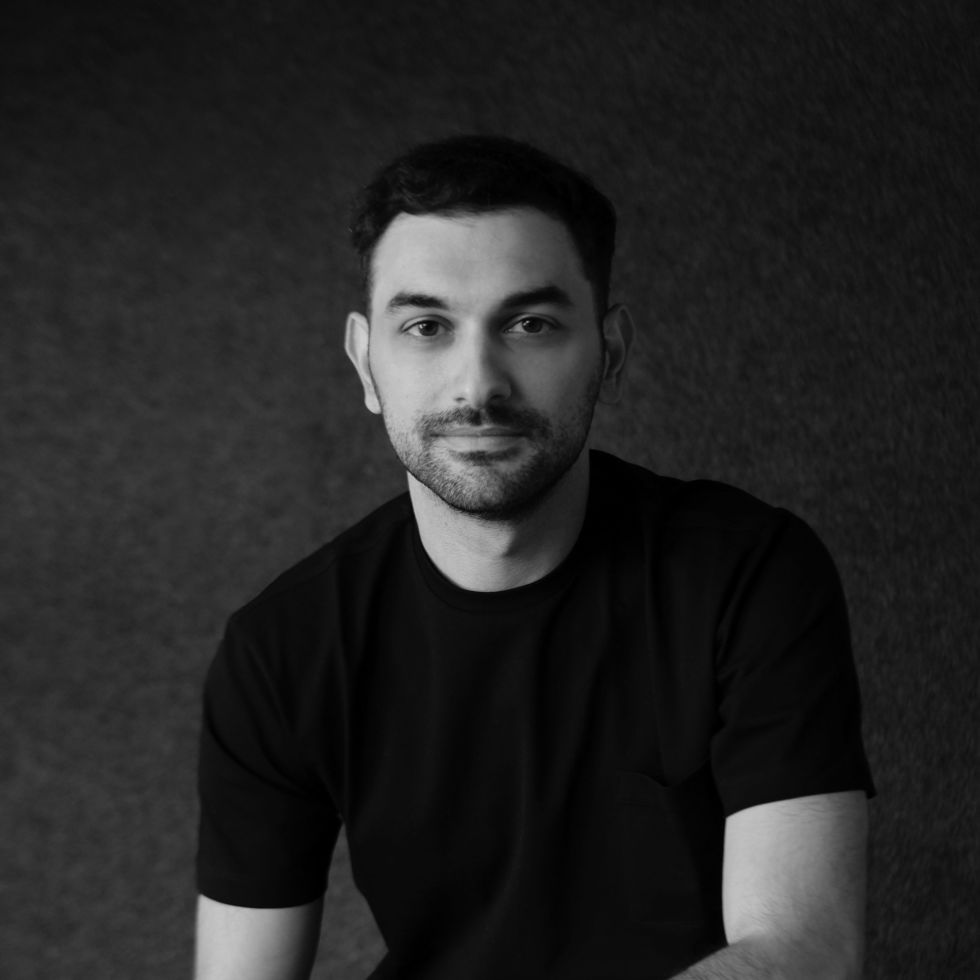 Husain Roomi
Partner and Director - H2R Design
Having grown up in some of the world's most architecturally inspired cities, Husain developed a keen interest in design from a young age. This passion led him to obtaining an Architecture Degree from Kingston University in London and soon after, helped him carve a trajectory working within top international firms.
Driven by his entrepreneurial spirit, Husain founded H2R Design with his brother Hasan in 2012. A multi-disciplinary design firm based in both London and Dubai, Husain, Husan and their young, progressive team have made their mark creating spaces with significance, influence and soul.
Today, Husain's comprehensive understanding of architecture and design combined with an ingrained appetite for innovation has allowed him and H2R to thrive with the hospitality, F&B and retail sectors. His calm, level-headed nature compliments his innate creativity, bringing a sense of refinement, finesse and respect to the firm and any project that comes its way.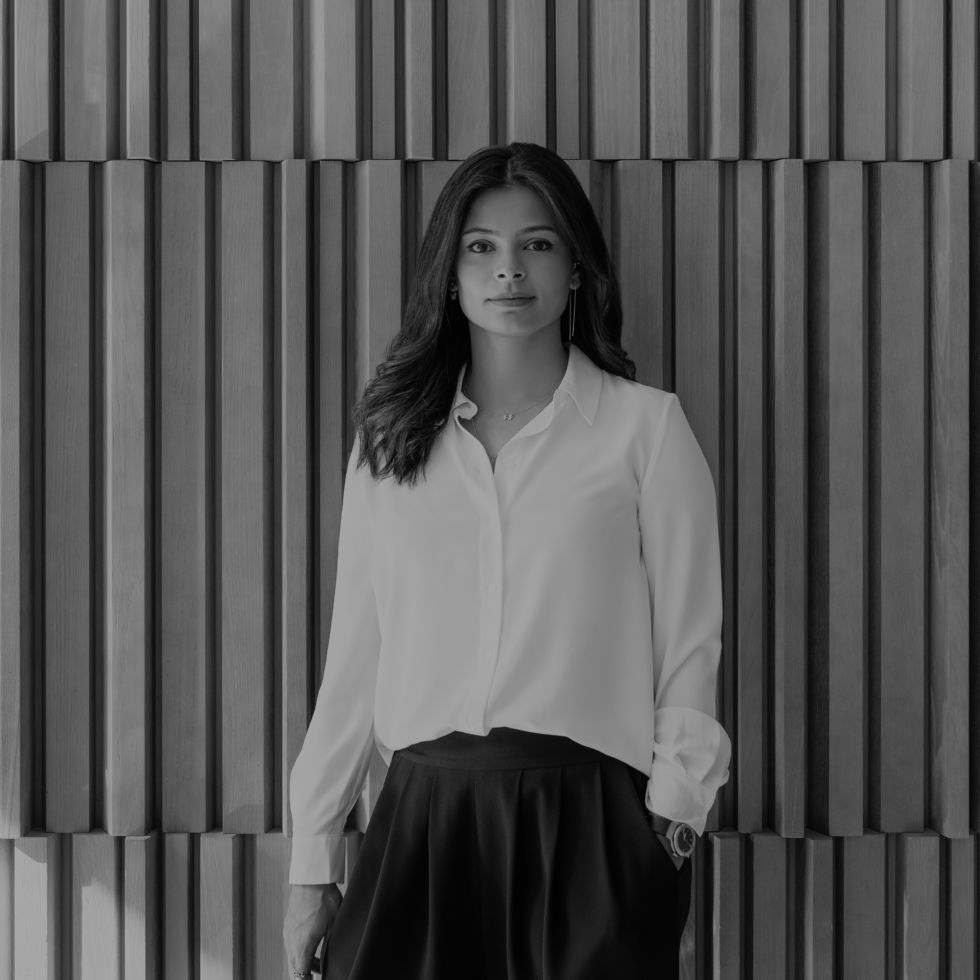 Pooja Shah Mulani
Partner and Design Director - LW
Award winning Design Director Pooja Shah-Mulani has been at LW since 2012. Over the past decade at the company, Pooja has developed her design talent and success with her natural leadership qualities that allow her to now lead the way for LW in the future.
With Indian heritage, Pooja's journey has taken her through Africa, UK, Italy and The Middle East. These cultural connections have been instrumental in weaving together a unique philosophy that is seen in her designs throughout the region as well as internationally. Pooja's deep understanding of the Interior Design industry allows her to come up with original concepts and deliver impeccable execution at the same time. Although her personal style would be best described as contemporary and fun, ultimately, it's a reflection of her personality that is the driving factor and overall experience it creates for others.
Pooja has deigned and led some outstanding award winning projects such as Bull & Bear Restaurant & St. Trop Bar at Waldorf Astoria DIFC, Seventy Seventy at Park Hyatt - Dubai Creek, Zeste Café* at Holiday Inn Festival City.
Recently completed projects include the much anticipated Dubai Edition, the Hyatt Regency in Cape Town & the vibrant Indego by Vineet at the Grosvenor House in Dubai. Other iconic projects previously completed include: Media One Hotel Dubai refurbishment, The Patisserie at the Raffles in Shenzhen and Indya at Le Royal Meridien Dubai - a restaurant by Michelin star Chef Vineet Bhatia. Later this year, The first Radisson Resort on the Palm will open its doors as well as the Vida Marina yacht club. Pooja is currently working on Michelin Starred F&B outlets at the upcoming One Za'abeel, One & Only Urban Resort in Dubai and a multitude of hotel & restaurants within the region and internationally.
The design for St. Trop was recognised for a number of awards including Best Bar category at the AHEAD MEA 2020, it was also shortlisted in AHEAD Global. Bull & Bear has picked up a couple of awards for best restaurant in 2020 too. Other awards include: the Hospitality Restaurant Award from Identity Awards 2018 for Seventy-Seventy, Park Hyatt, Dubai - a stand-alone bar lounge that draws inspirations from the music, fashion & iconic style of the '70s; Zeste Café, LW design was also able to win in the Hospitality Interior category for Cafés at the Identity Awards 2019 - a homey and welcoming space that's perfect for professional meetings or meeting friends after a long week; the Creative Spark Award at TopHotelWorldTour due to her incredible presentation of the Dubai Edition
Pooja is a great example of being able to successfully merge ability and desire, whilst grasping every opportunity and challenge that presents itself in creating authentic and memorable destinations. Her idea of the key to success is being able to build connections with the Client, Operator and ultimately the end user's needs. With a unique warmth and openness, she can dissect the aspirations and needs of others that becomes her primary source of inspiration. Her audience is taken on a journey through the space with a strong focus on guest experience in her designs, a responsibility she takes on by immersing herself into the space to discover what triggers the senses and provokes the emotion. This experience grows and comes to life through her design ideologies, that were created not just through her professional experiences but through her life journey as well.
"Design is like theatre, all the elements and components need to perform perfectly together for a seamless experience. The experience must leave an impression by evoking an emotion, positive or negative."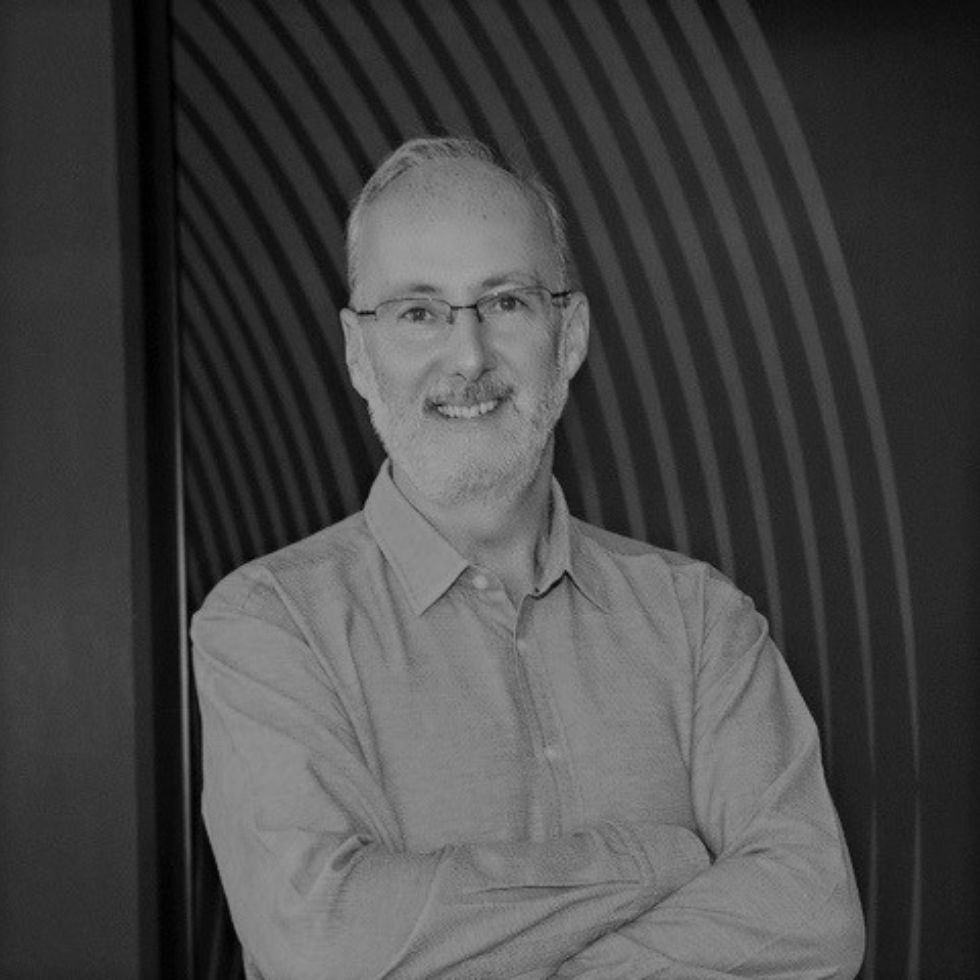 Nick van Marken
Managing Director - van Marken Limited
Following a career in professional services spanning 30 years, Nick is currently acting as senior adviser to several hospitality investors.
Prior to this, he was a senior partner with Deloitte LLP and led the global hospitality practice. In this role, he served a wide spectrum of clients, including private family offices; PE, SWF, institutional, RE and corporates, and encompassing owners, investors, lenders and operators.
Nick spent the early part of his career in hotel operations in Africa and Europe, working with Holiday Inn, Sun International, Gleneagles and Meriden. He has subsequently consulted in over 80 countries and 250 different markets, working on many of the deals that have defined the industry.
A sought-after speaker and moderator, Nick has served on several boards, including STR. He has a keen interest in conservation, spending much of his time in Africa where he is recognised as an expert in the safari lodge sector. Design and architecture are themes that run throughout his career and he has a deep affinity for resorts in particular.
Nick and his family split their time between Dubai, London, Noosa and Cape Town.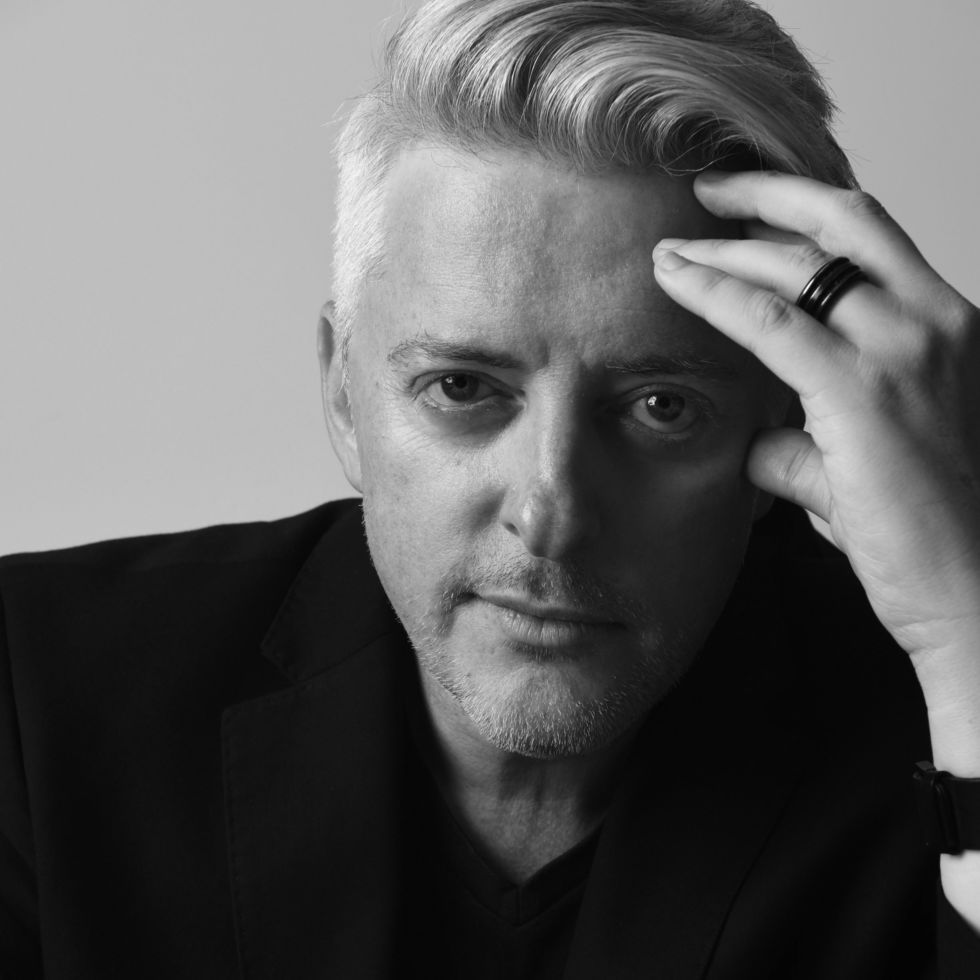 Justin Wells
CEO - Wells International
Founded in 2020 Wells International has leveraged of over 25 years of hospitality industry experience through founder and CEO Justin Wells, architect and designer, having previously occupied executive roles with Hirsch Bedner Associates (HBA) and Design Worldwide Partnership (dwp) among others. Wells has the privilege of notable clients such as Royal Family members and Head of State.

Wells International designers have experience with illustrious hotel operators such as Four Seasons, Marriott (Ritz-Carlton, St. Regis, Luxury Collection, JW Marriott, Sheraton, Renaissance), Kempinski, InterContinental (Crowne Plaza), HiltonInternational (Waldorf Astoria, Curio), Accor (Sofitel, Novotel), SLS, Melia (Gran Melia), Rotana, Emaar (The Address), Six Senses, Viceroy, Langham, Radisson, Hyatt, which outlines the capabilities of the experienced designers and network within the hospitality industry.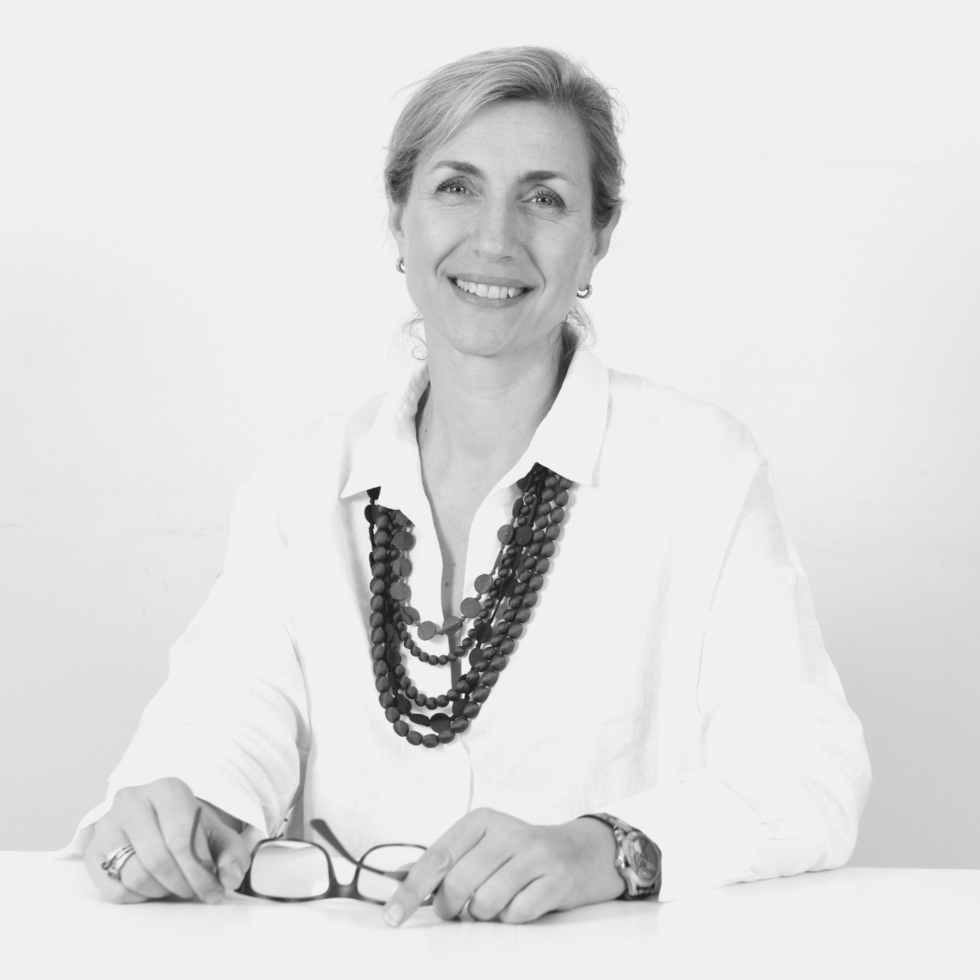 Kristina Zanic
Owner & CEO - Kristina Zanic Consultants
Kristina is a prominent figure in the world of interior design. A seasoned designer, and successful business leader and entrepreneur, she has 35 years of design experience working on projects in over 20 countries.
Kristina has lived in 5 countries and has been based in Dubai for the past decade, working with prominent international brands and local companies. Early in her career, she co-founded Design Worldwide Partnership (DWP), and for the following two decades led it to global recognition, growing it to 450 staff in 14 offices.
Following that, Kristina established her signature design studio in Dubai in 2012, and what was meant to be a boutique firm has now grown to a team of 120 staff, with additional offices in Riyadh and Bangkok.
Her eye-catching designs, relentless enthusiasm and personalised service have won the company a variety of prestigious assignments in Europe, India, Africa and the Middle East. Under her direction, the company has also earned several international awards.
Kristina has also received personal recognition for her leadership abilities, being chosen in 2021 as Leader of the Year at the Index Dubai awards and as one of the top most influential designers in the Middle East by Commercial Interior Design magazine.
She creates timeless design that both looks and feels good to the user. Her work is often inspired by a passion for travel and exploring different cultures, having been to 75 countries and often seeking places off the beaten track.
Her clients include Accor, Marriott, IHG, Jumeirah, Hilton, Emaar, Meraas, Signature Clubs International, Capital Clubs, and Rotana.