AHEAD – the Awards for Hospitality Experience and Design – has announced Bill Bensley as the recipient of the AHEAD Asia 2019 Outstanding Contribution Award. To celebrate his works, we take a look at three of his remarkable projects.
Shinta Mani Wild, Cambodia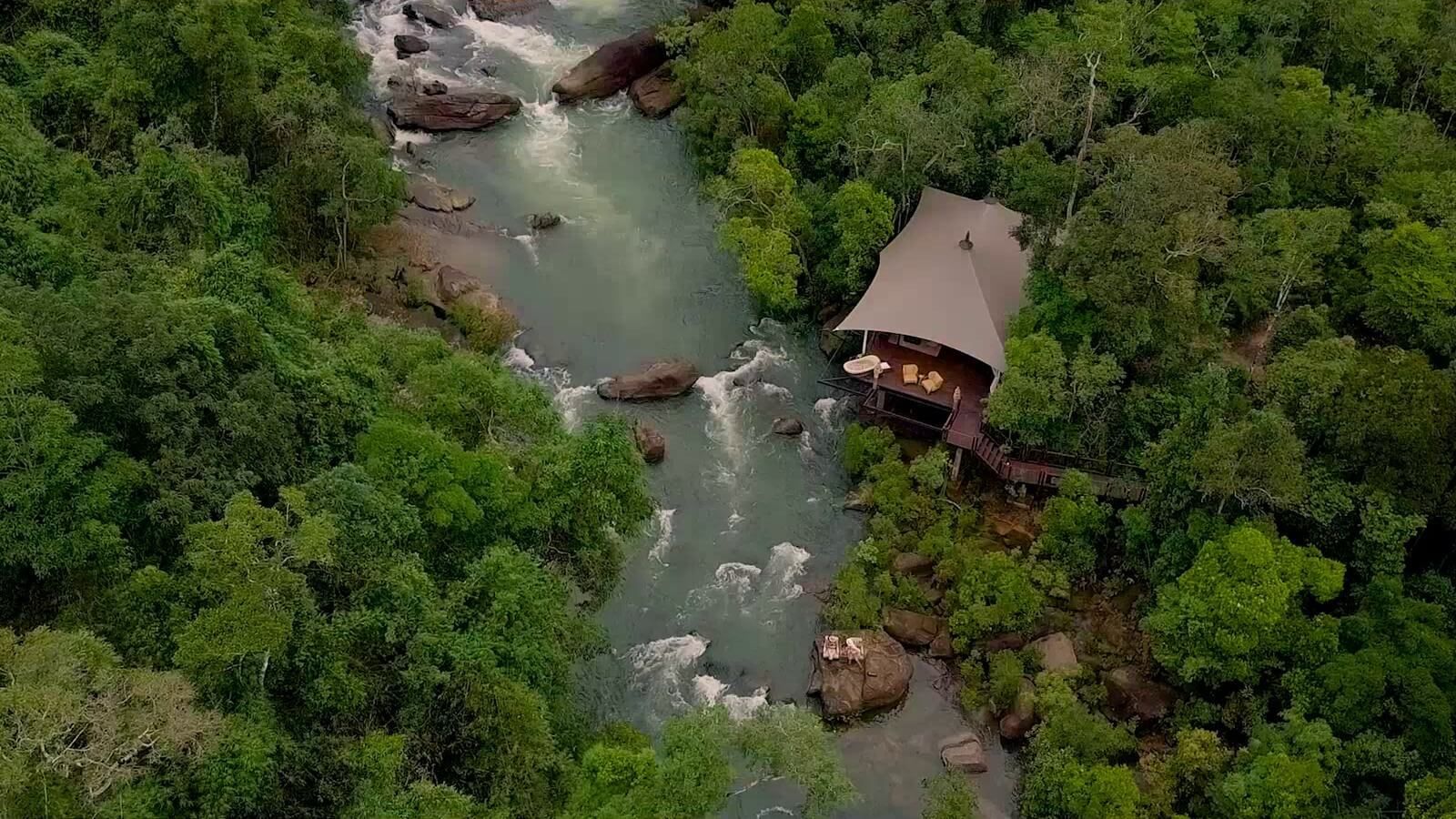 Shinta Mani Wild sets out to become the new model for luxury hospitality, combining both high end experience, world class design and exceptional efforts in the conservation of nature. Nestled in a nature reserve in one of Cambodia's oldest parks, this remote tented camp experience is built upon a specific wildlife corridor which was once unprotected. Bensley recognised its vulnerability and set out to protect it in collaboration with the Wildlife Alliance.
There are just 15 guest tents; each of them inspired by a luxury safari taken by Jackie Kennedy as she explored Cambodia with King Sihanouk in 1967. They perch above the rushing river and are surrounded by inconspicuous netting, enchantingly providing little separation between the traveller and the water. Meanwhile, custom-made pontoon-style boats allow guests to explore one of South-East Asia's last estuarine ecosystems; an activity which should be held highly due to the experiential motive of the camp. An on-deck bar surrounded by day-beds serves up freshly-caught seafood, with the menu depending on the day's catch.
The project also increases awareness of The Shinta Mani Wild Foundation, founded by Mr. Sokoun Chanpreda, which provides new and sustainable opportunities to the people of its surrounding area. The foundation directly serves the inhabitants of its area through a range of objectives including education, healthcare and sustainable farming. This includes the provision of employment through the addition of a hospitality school in Siem Reap, teaching pupils how to become well-rounded hospitality professionals.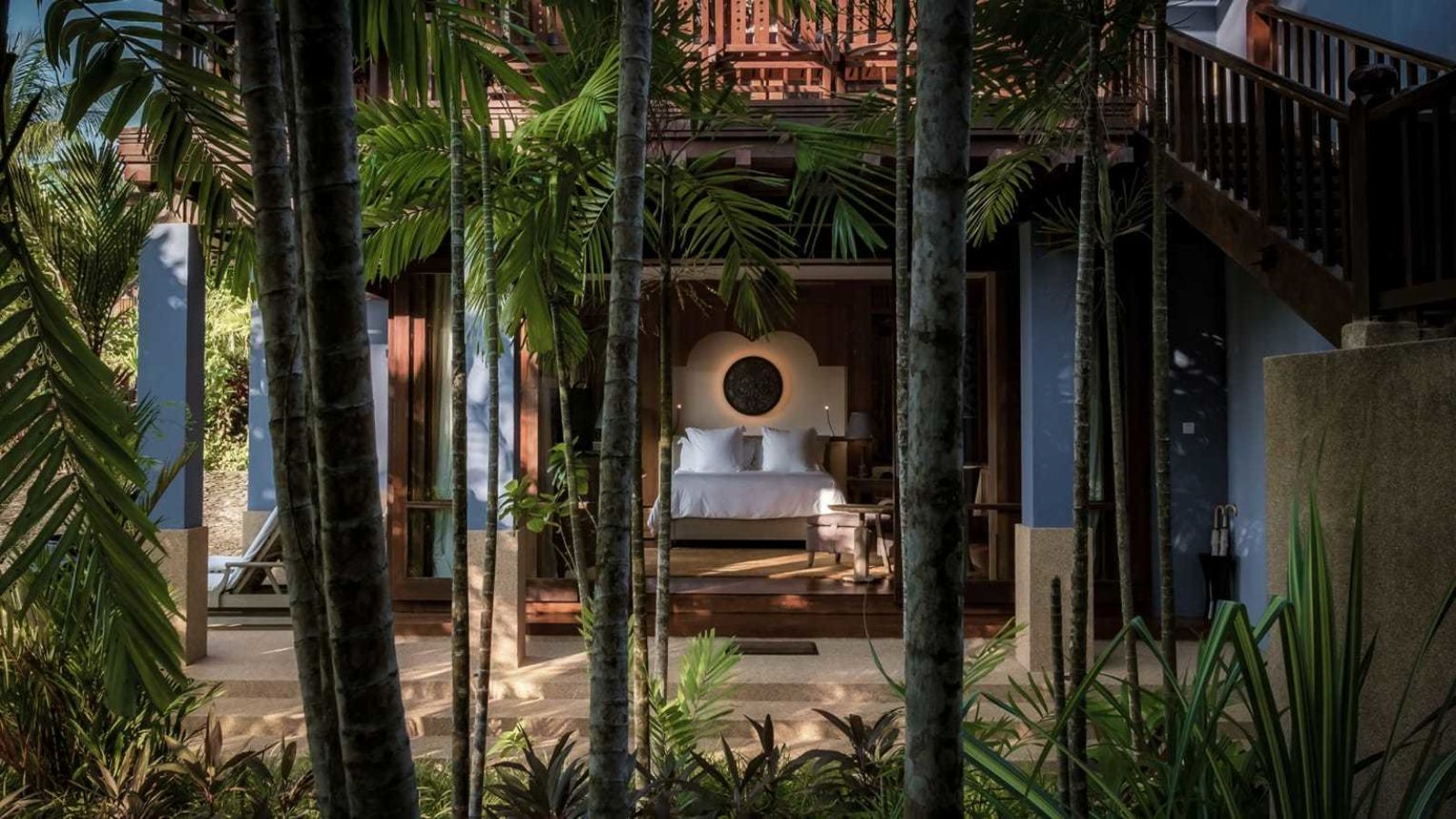 Four Seasons Langkawi sits alluringly on Langkawi's longest stretch of beach, adjacent to its very own UNESCO Geopark. Following a recent renovation, Bensley and his design team have created a tranquil and serene paradise destination.
Centred amongst a frangipani-lined pond and complete with its own antique boat is a Malay-style welcome pavilion,tThe resort is now home to three new deluxe family beach villas with their own plunge pool, alongside three bedroom garden villas.
Bedrooms have been adorned with handpicked artefacts and dramatic carved wood details, meanwhile artwork which is unique to every room. Following year long renovation, Bensley and his team have launched new deluxe villas which reflect a modern, eclectic style. Each of the 68 Malay-style pavilions showcase refreshed accents of blue, revived teak floors and antique mirror inlays.
Each of the resort's restaurants; Malaysian 'Ikan Ikan', Mediterranean-inspired 'Serai' and beachfront dining concept 'Kelapa' have unveiled daring new renovations, in which their signature colour scheme was changed from natural earth tones to a palette of bold and vibrant blues. Until Bensley's recent redesign process, the resort was purposefully styled so that it would blend into its beautiful natural setting. Now, it continues to be a celebration of its backdrop, however it has become a striking jewel amongst it.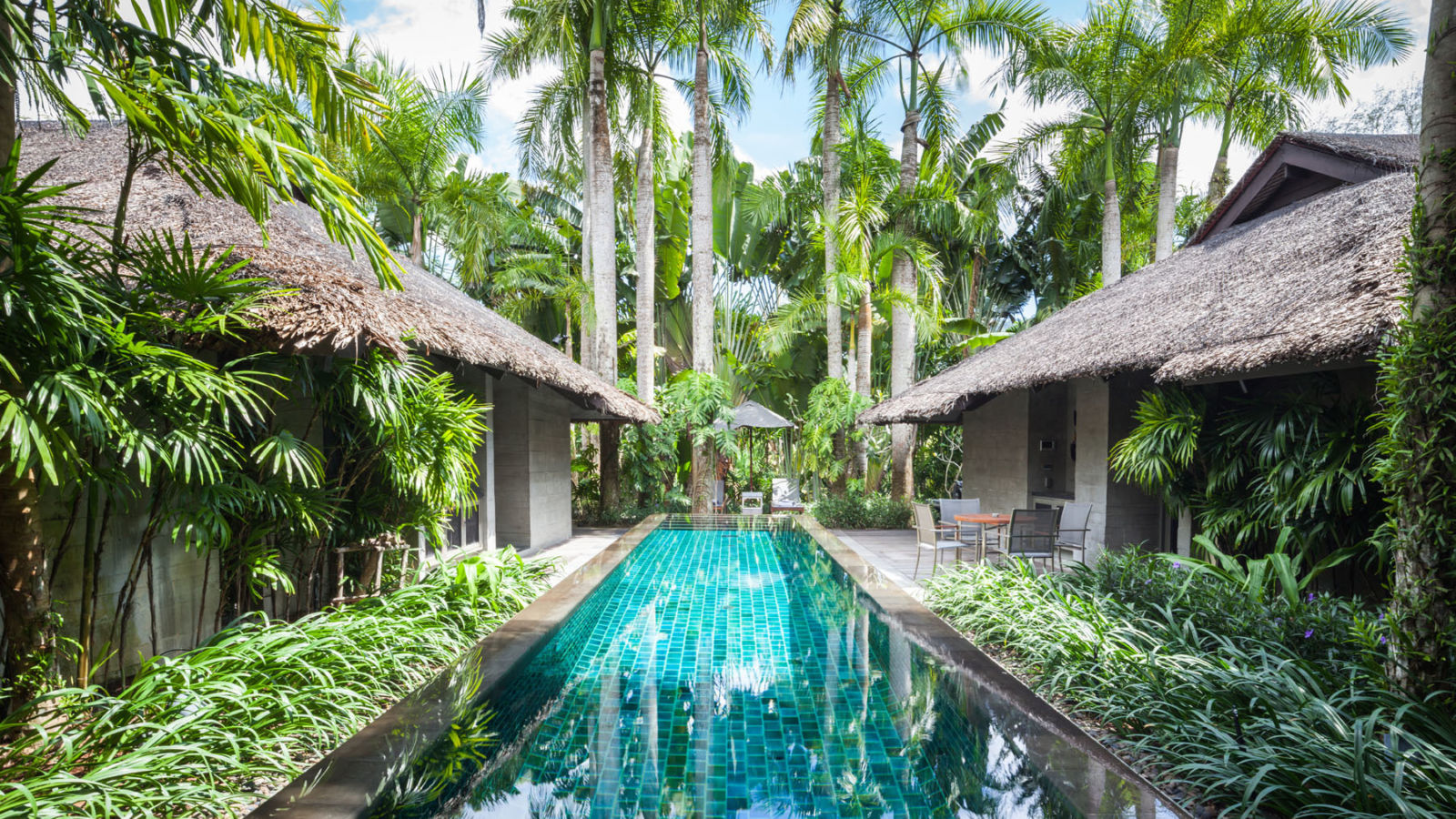 Dreamlike and brilliantly enthralling, The Slate, Phuket has been modelled based on the rich elemental history of the island, making bold reference to tin mining. Dubbed historically by locals as 'Black Gold', tin was discovered 200 years ago in Kathu District (the centre of Phuket) and became the prominent focus of multiple mining operations. Bensley has woven the DNA of this history throughout the hotel, where industrial materials meet harmoniously with nature and traditional Thai decor.

The Slate is characterised by mechanical touches such as metal sculptures made from old tin working machinery, traditional wooded-beamed roofs and industrial lighting. These industrial references are met with cutting edge art which is opulent and dramatic. Poetically weathered objects evoke imagery of a bygone era, whilst the modernity of the artwork provides the feeling of contemporary luxury.
Bensley also designed The Bensley Suite – a sophisticatedly warm-toned setting with dark wood furnishings and refined flower arrangements. The suite is surrounded by luscious greenery and is complete with a bold black-and-white tiled private pool. The pool epitomises Bensley – fun whilst luxurious. Wrapping itself around the pool is a garden haven which blooms exotic fruits for guests to indulge in.
Images courtesy of Shinta Mani Wild, Four Seasons Langkawi and The Slate.