The judges for AHEAD Asia are acknowledged industry leaders, who represent a wide spectrum of the disciplines involved in delivering new hotel projects across the region.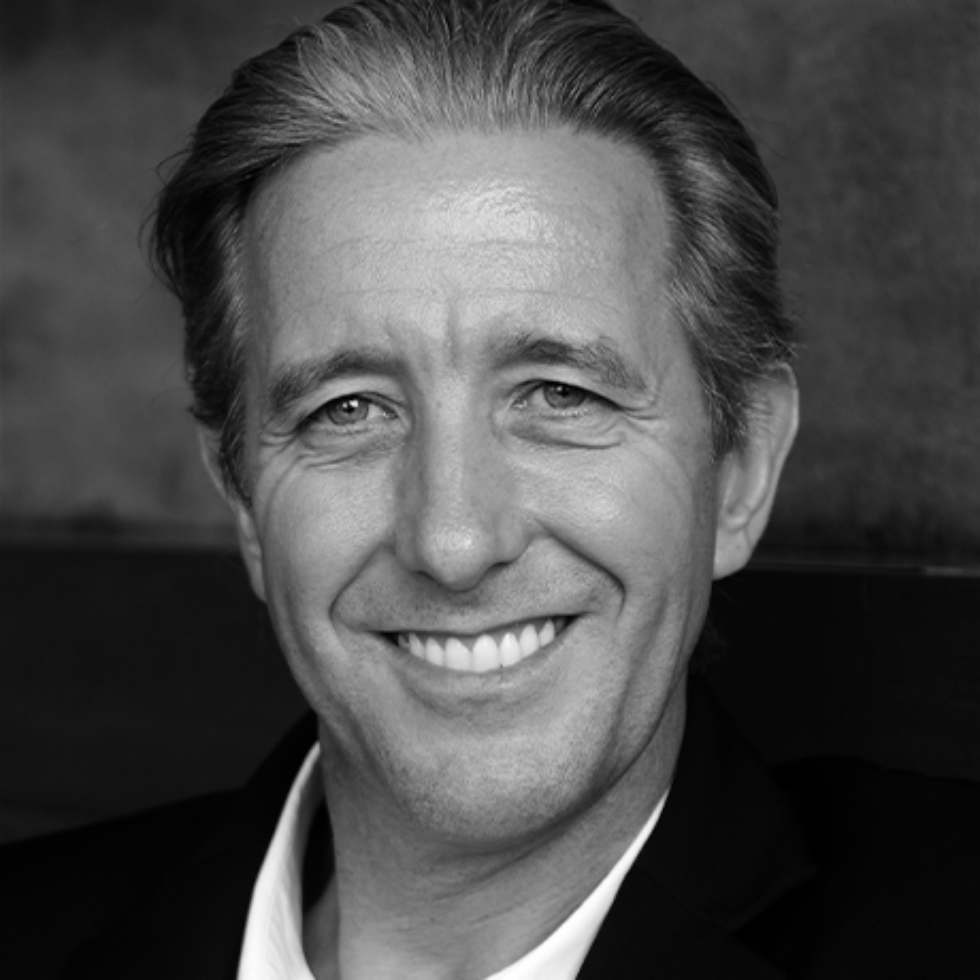 Guy Heywood
COO – Six Senses Hotel & Resorts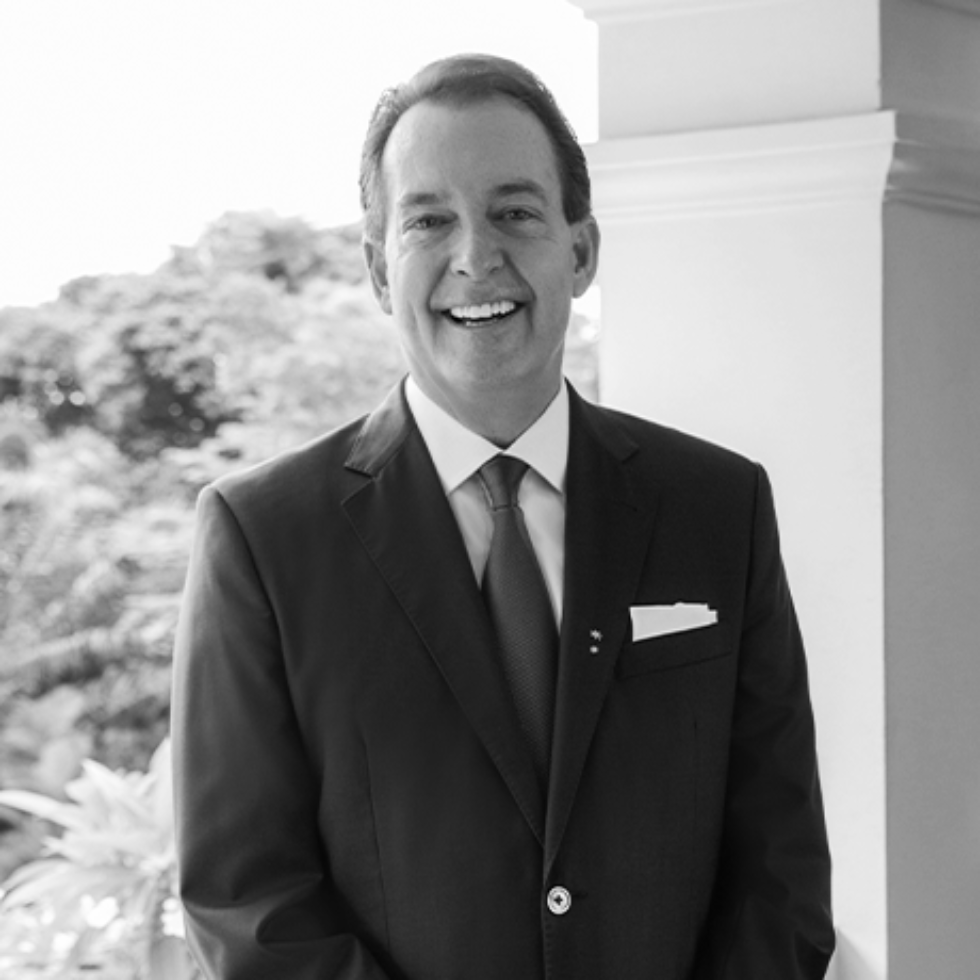 Nicholas Clayton
CEO - Capella Hotel Group
Mr. Nicholas Matthew Clayton has been the Chief Executive Officer of Capella Hotel Group since 2015. Mr. Clayton brings with him a depth of global experience in hotel development and operations with preeminent luxury brands.
A visionary leader with a proven track record, Mr. Clayton is leading Capella Hotel Group's continued global expansion plan for Capella Hotels and Resorts and Solís Hotels and Resorts. With his strategic guidance, Capella Hotel Group will continue to increase brand equity and strengthen its position as one of the world's leading portfolios of luxury hotels.
Mr. Clayton is an internationally acclaimed business leader in the hospitality industry. Most recently, he was the Chief Executive Officer, Operations, of Jumeirah Group and prior to that, he was the President of the Viceroy Hotel Group. Mr. Clayton's solid foundation in luxury hotel development and operations is built upon three decades of an illustrious career with some of the world's most respectable brands such as Ritz Carlton, Mandarin Oriental and Four Seasons. His professional journey has taken him across the Americas, Middle East, Europe and Asia Pacific.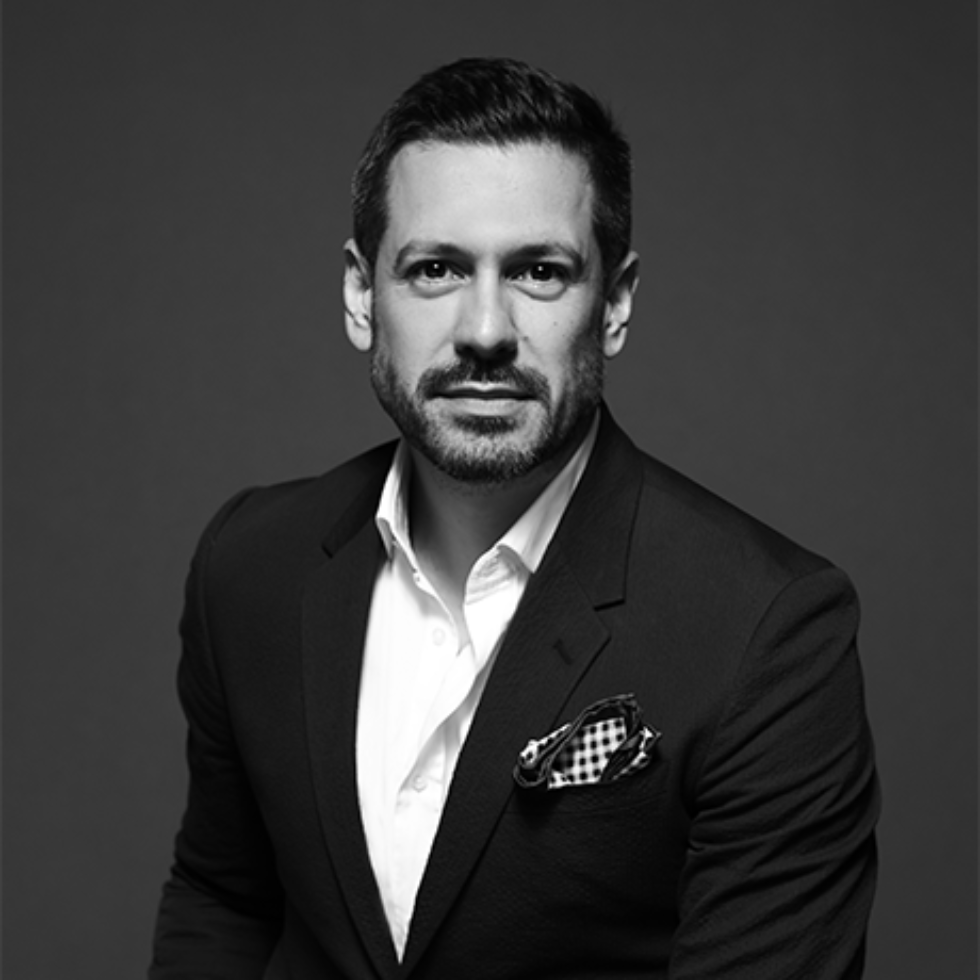 William Harris
Founding Partner – AvroKO
New York-headquartered design-and-concept firm AvroKO, is equally adept at the varied disciplines of architecture, furniture, branding, graphics, and hospitality operations. Founded by William Harris and his 3 original partners - Adam Farmerie, Greg Bradshaw, and Kristina O'Neal - each contribute a unique vision to the company's multifaceted design mission. AvroKO has established a new paradigm in the hospitality industry, encompassing a multitude of disciplines and creating thoughtful, provocative architecture, brands, products, and environments.

Since its creation in 2001, the company has grown to a staff of over 59 in its NYC office, 31 in its Bangkok office, 15 in its San Francisco office, and 8 in its recently-opened London office. Their active portfolio of architecture projects including restaurants, bars, and hotels, are currently taking place in 21 countries and 32 cities worldwide and have garnered them numerous awards and accolades: 3 James Beard Awards, 8 Hospitality Design Awards, 2 HA + D awards, 2 Gold Key Awards, 7 Sleeper AHEAD Awards, and the Lawrence J. Israel Prize.
AvroKO's spirit of adventure and entrepreneurial curiosity has also inspired the principals to pursue their own "self-propelled" projects, such as residential development, furniture lines, and several restaurants and bars which are wholly conceived, designed, owned, and operated by the company. These include Saxon + Parole NYC, Saxon + Parole Moscow, Ghost Donkey NYC, Ghost Donkey Las Vegas, The Poni Room, and GENUINE Liquorette.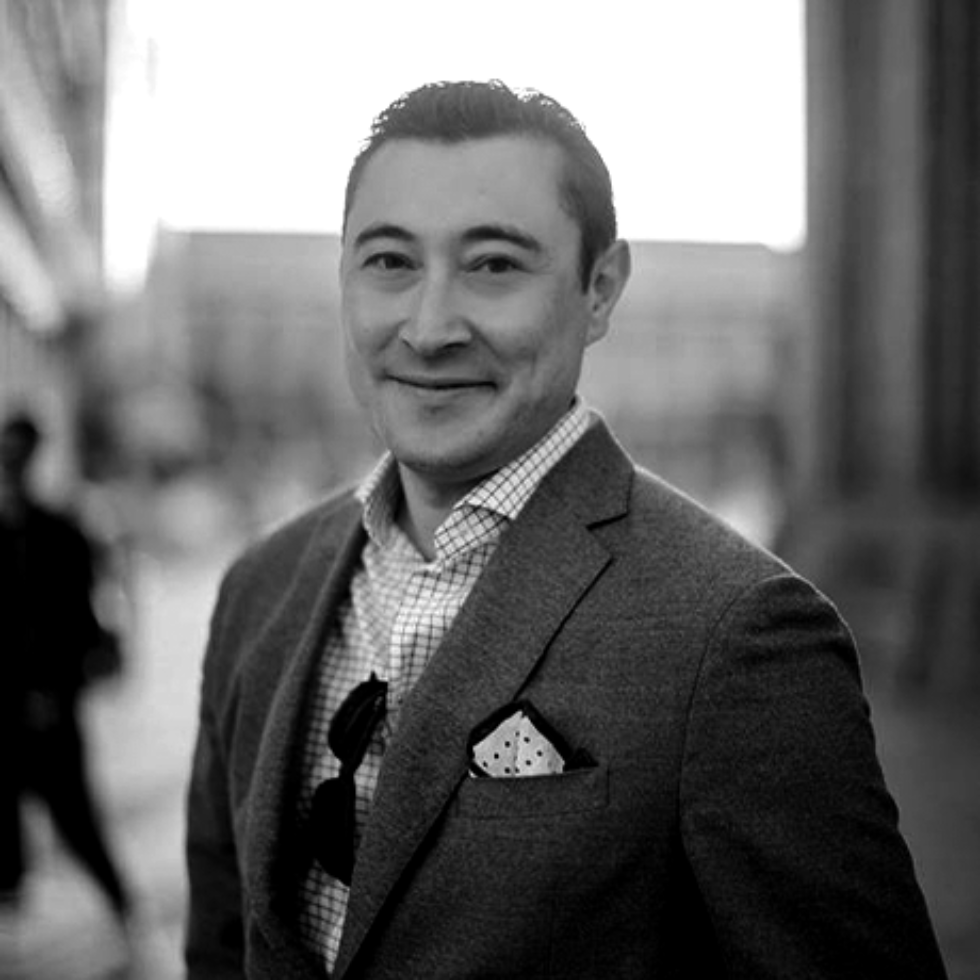 Troy Hickox
Head of Hotels & Lifestyle Development – Galaxy Entertainment Group
Troy oversees hotels, hospitality, culture and lifestyle development across the portfolio at Hong Kong-listed and Macau-based Galaxy Entertainment Group, whose footprint spans the US, Europe and Asia through stakes in other luxury developers/operators such as Las Vegas-based Wynn Resorts and Monaco's Societe des Bains de Mer (SBM), among other major projects in China and Japan.
Troy's 27 years in hospitality have been spent with the likes of Peninsula, Fairmont and Four Seasons before embarking on a long stint opening both branded and organically-created luxury and lifestyle hotels that have been recognised on Conde Nast Traveller's Hot List to the Michelin Guide, and even awarded the coveted Forbes 5 Star rating. His resume includes helming the first member of the Design Hotels collection in Hong Kong; before then moving into operating, asset managing, creating and developing luxury and lifestyle hotels within the world's largest casino and integrated resorts.
A graduate of Swiss Hotel Association and Le Cordon Bleu colleges, he also has a Masters Degree from Oxford Brookes University Business School, and has been elected a Fellow of the Institute of Hospitality.
He has appeared in National Geographic specials on opening of The World's Largest Casino, written for the International Society of Hospitality Consultants (ISHC), and is on the advisory board of the Global Restaurant Investment Forum (GRIF).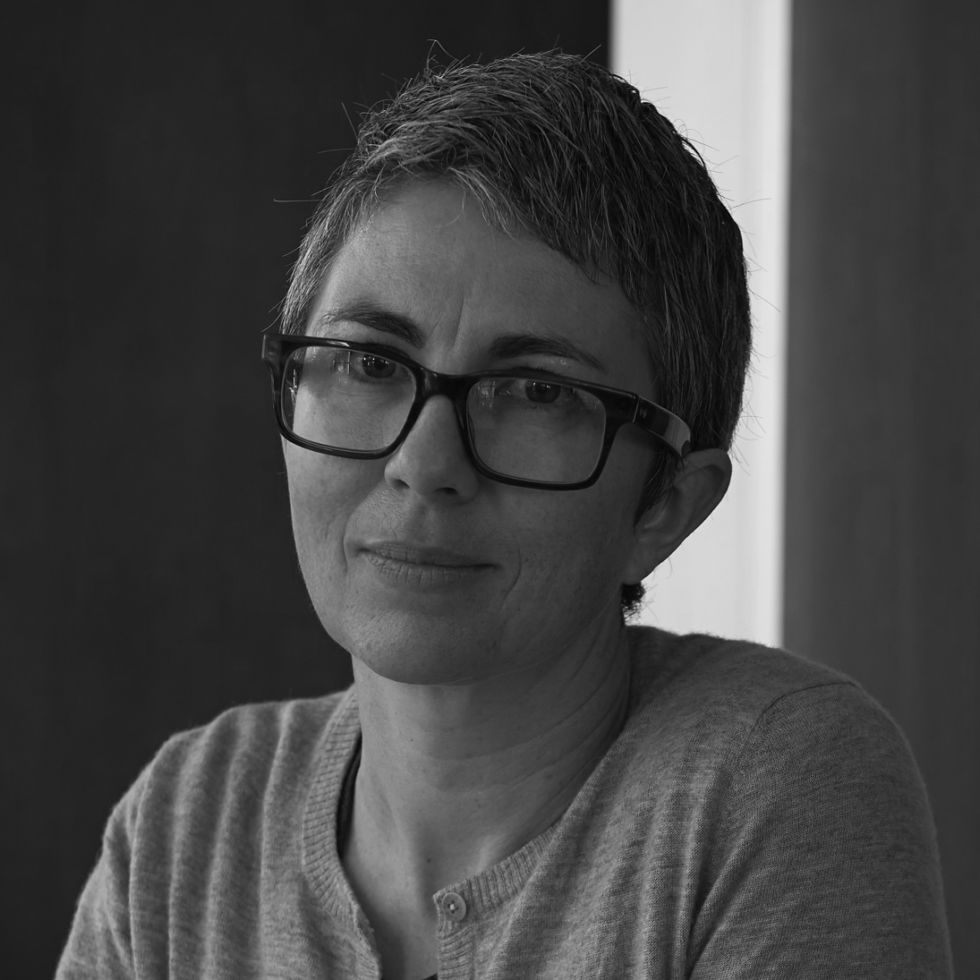 Rowena Hockin
Curatorial Director - BAR Studio
Rowena Hockin is a registered Architect with over 20 years' experience working across Perth, Singapore, Sydney and Melbourne. Working on high-end hospitality projects has allowed Rowena to gain an understanding of the materiality of architecture and design, further refined through rigorous training in spatial planning and detailing, resulting in numerous award-winning projects.
In 2003 Rowena joined Melbourne-based BAR Studio and since then, her role has expanded to span several fields; from establishing conceptual frameworks to developing studio processes. She uses her diverse experience and skills to curate and communicate the design language for the studio. Her work with BAR Studio allows her to combine her passion for design with her communication skills.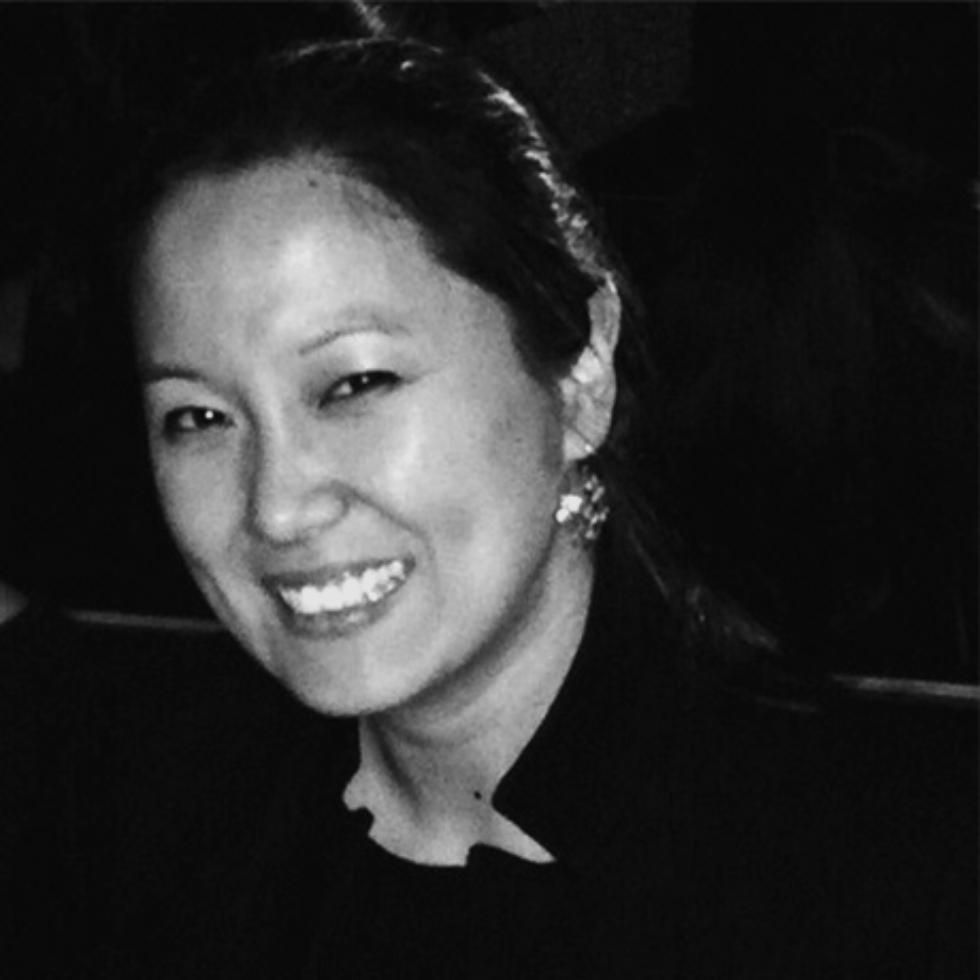 Soo Jeong Lee
Senior Corporate Design Director – Rosewood Hotel Group
As Senior Corporate Design Director for Rosewood Hotel Group, Soo Jeong collaborates with Architects and Interior Designers from across the globe to create a unique vision for each of the hotel groups' brands.

Soo Jeong has over fifteen years of experience in the Luxury sector spanning the hospitality and retail industries. Prior to joining Rosewood Hotel Group, she led CHANEL's in-house Design Development Team for store design across their Asia Pacific boutiques as well as working as an Interior Designer with Yabu Pushelberg in their New York studio.
Paired with Rosewood Hotel Group's current ambitions to double their portfolio of hotels in the next five years, Soo Jeong is tasked with and passionate about discovering emerging design talent with a particular focus on Asia Pacific and the Middle East.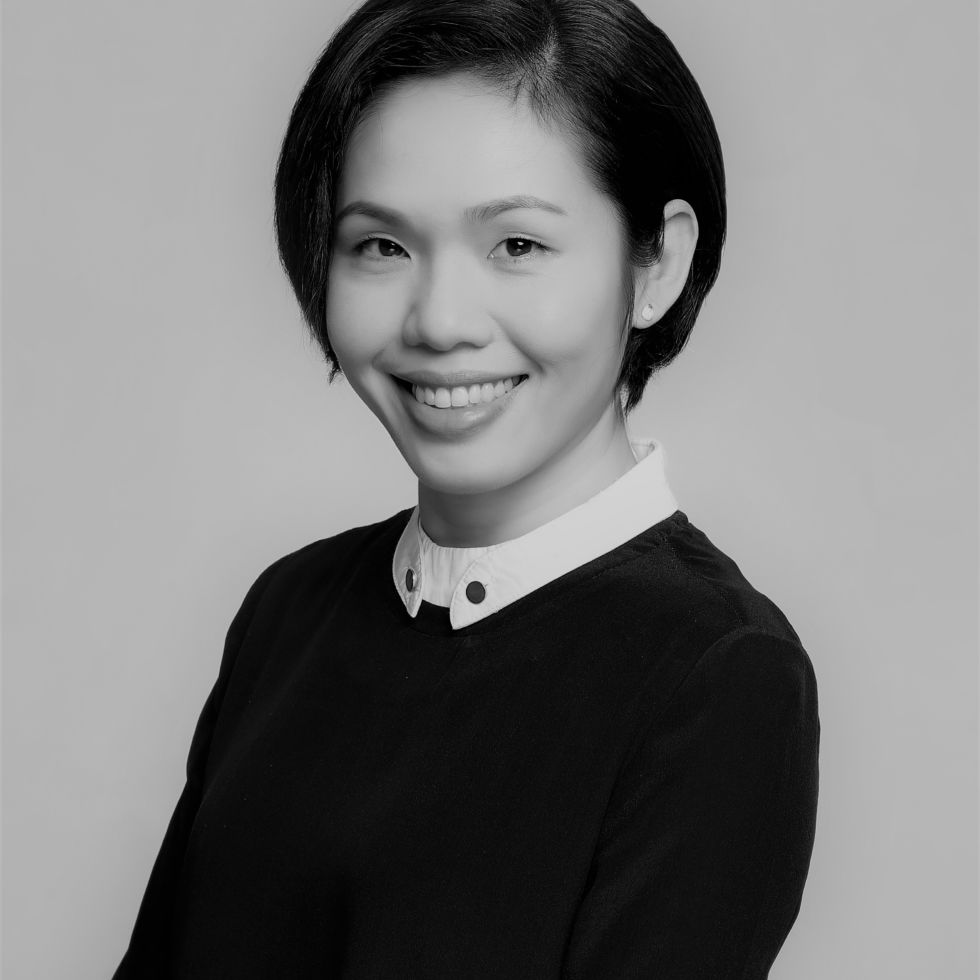 Billie Khoo
Senior Director, Technical Services, Southeast Asia Pacific & India - Hilton Worldwide
Billie Khoo is currently the Senior Design & Project Director for Hilton Technical Services, Southeast Asia Pacific and India, a region that spans North Asia, Southeast Asia, Australasia, Pacific Islands and the Indian subcontinent.
Educated in Singapore and a trained and qualified architect with Masters in Architecture, Billie has worked with established regional and international hospitality design firms such as SCDA, Maps Design Studio and Wilson Associates during her career of 18 years. She has wide-ranging experience in both masterplanning, architectural and interior design aspects of hospitality creation.
Since joining Hilton in 2012, she has worked with the Technical Services team to deliver successful openings across all brands and has been intimately involved in key flagship hotels in gateway cities such as Hilton Saigon, Conrad Bengaluru, Conrad Osaka and WA Bangkok.
She is also responsible for design overview of all brands for both pipeline projects and capital expenditure projects in the mentioned regions. The brands include luxury, lifestyle, full-service and focus service for both managed and franchise properties. Billie's role is to ensure that the hotels and resorts fulfill both brand standards and design narratives. This also includes a constant review of applicable brand standards for the regions.
At the same time, her portfolio includes being the design director for key Hilton luxury and lifestyle pipeline projects such as Conrad Kuala Lumpur, Canopy Kuala Lumpur, and Waldorf Astoria Maldives.
Being in a region of high growth in the travel industry, Billie assists development in the technical review of new opportunities in the constant drive to grow the number of new hotels and rooms with an operator that has one of the largest pipelines in the world.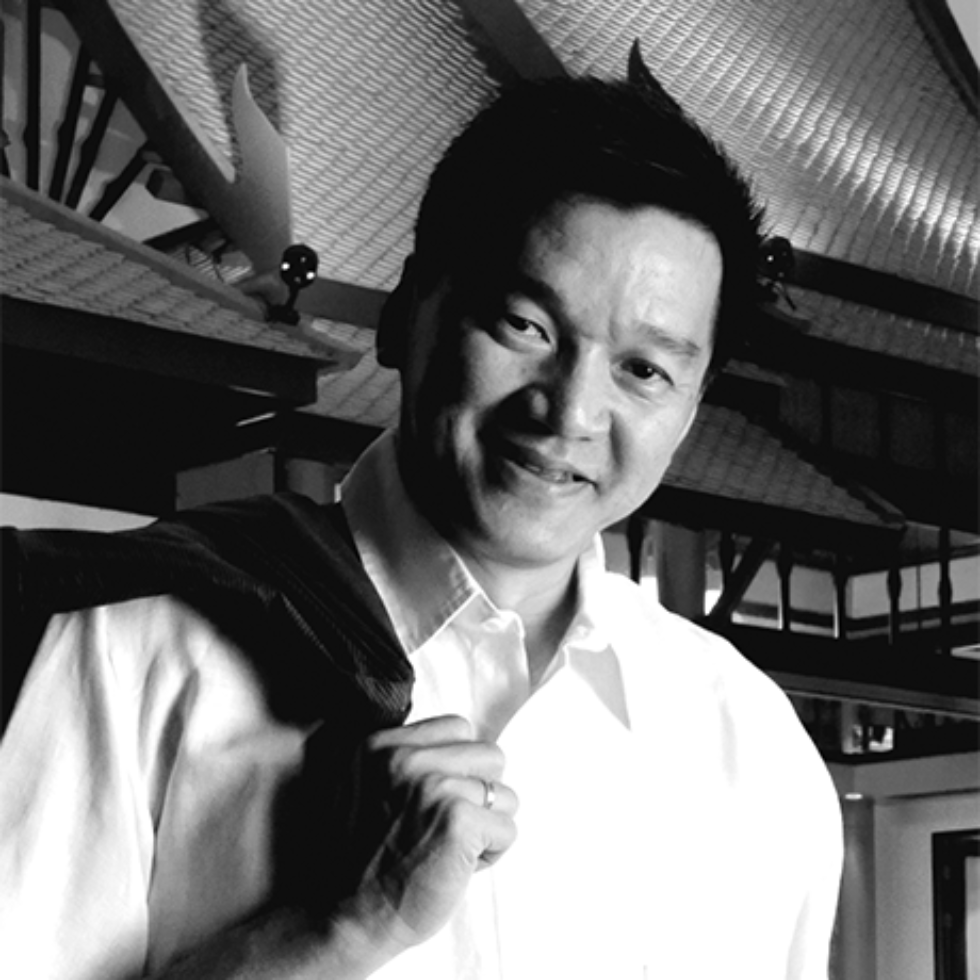 Dharmali Kusumadi
SVP Projects & Business Development – Banyan Tree Group
Dharmali Kusumadi is the Senior Vice President, Projects and Business Development of Banyan Tree Group. He is responsible for the design and technical advisory services, projects and business development functions within the Group. As the principal architect and chief designer, he also heads the architectural design arm of the group based in Singapore Corporate office and oversees the regional design offices in Bangkok, Shanghai and Mexico.
Being with the group for more than two decades, Dharmali has helped to create numerous iconic award-winning architectural and interior designs, which are the hallmarks of Banyan Tree and Angsana hotels and resorts. He was personally involved with the different hotel projects in Thailand, Philippines, Indonesia, Maldives, China, Mexico, Morocco, Seychelles and other countries for the four hotel brands namely Banyan Tree, Angsana, Cassia and Dhawa. Key milestone projects include Asia's first integrated destination resort - Laguna Phuket in Thailand, Laguna Bintan in Indonesia and Laguna Lang Co in Central Vietnam under the Banyan Tree Group.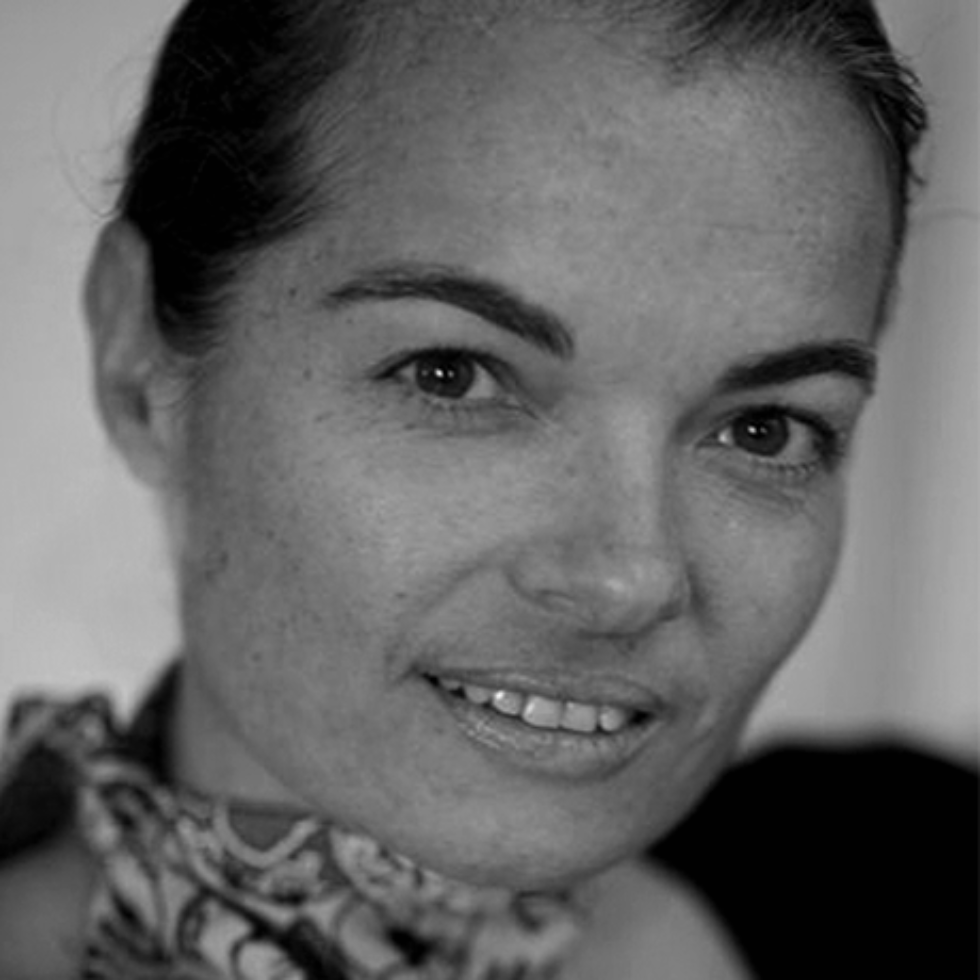 Jennyfer Lacroix
Director of Design and Construction – The Langham Hotels and Resorts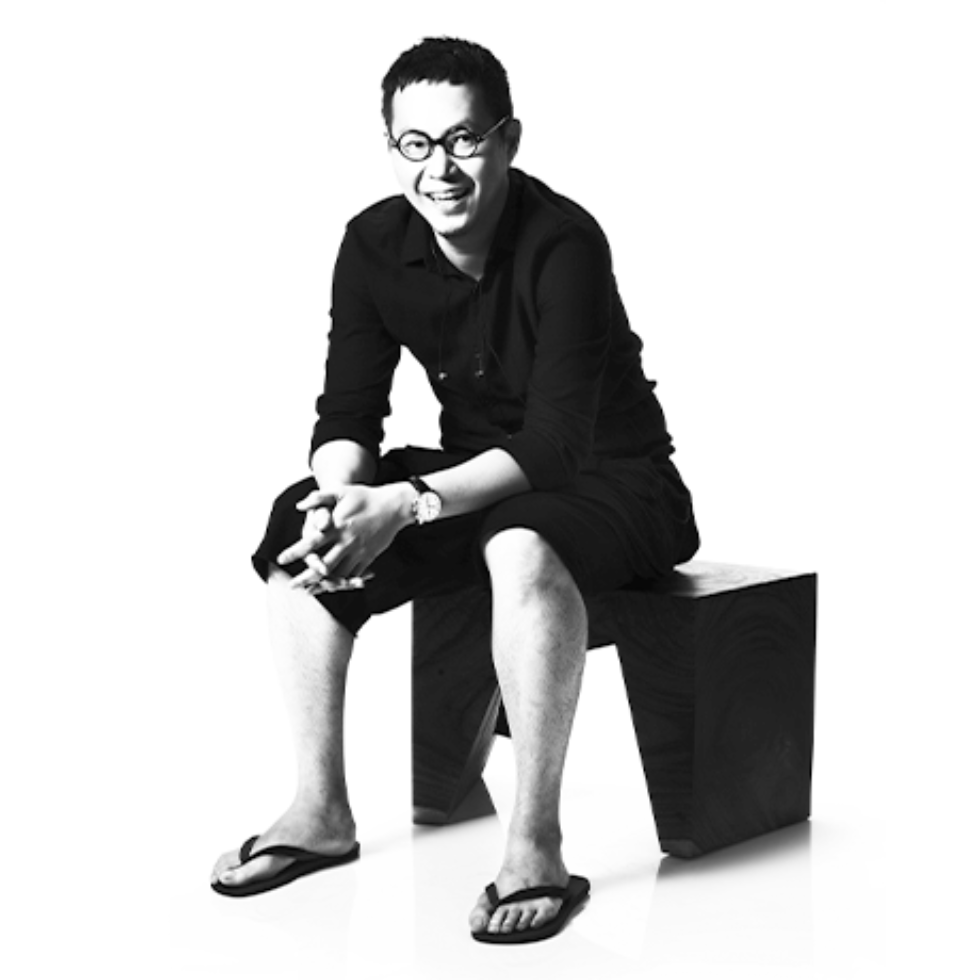 Chris Lee
Creative Director – Asylum
Chris Lee is the founder and Creative Director of Asylum, one of the most respected creative companies in Asia. Since its inception in 1999, the creative company has focused on cross disciplinary projects that include interactive design, product development, environmental and interior design, packaging, branding and graphic design. Featured in numerous magazines from around the world, Asylum is defined as an unconventional maverick in the creative world.
Chris' work in the creative industry is recognised with more than 100 international awards. He is the recipient for the Designer of the year and Design of the year in Singapore's President Design Award. He has served as a juror for many of the top International creative awards such as D&AD, Red Dot and Perspective awards. His recent Project The Warehouse Hotel won Hotel of the year (Asia) at the AHEAD awards and FRAME awards.
Chris is also a founding member and President of The Design Society, a non-profit organisation that aims to promote visual culture through exhibitions, workshops and education.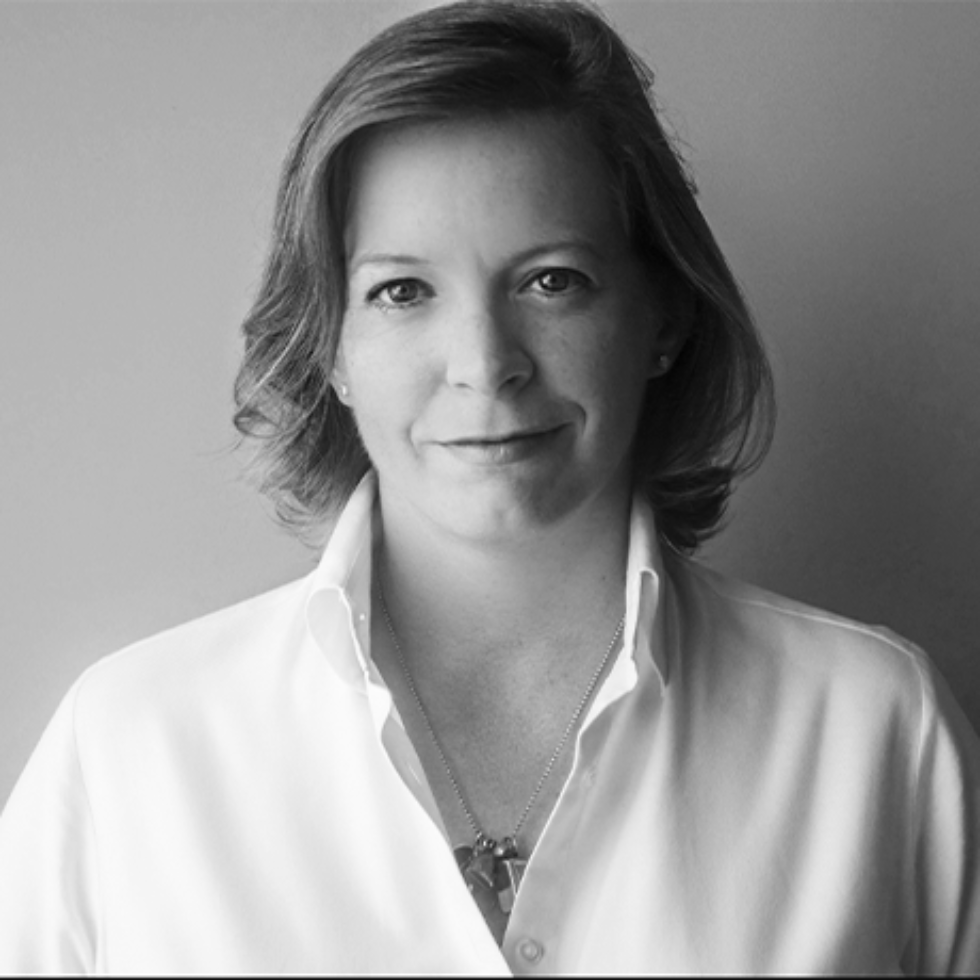 Christine McGinnis
Vice President of Property Development, Asia TSA & Design – Standard International
Christine McGinnis is the Vice President of Property Development - Asia TSA & Design for Standard International. Ms. McGinnis is responsible for the design strategy and overall technical excellence of Standard International's projects within the Asia Pacific region.
Prior to joining Standard International, she was an Associate Vice President at WATG. As Studio Director leading the Wimberly Interiors studio in Singapore, she lead projects including: Aloft Seminyak, Four Seasons Hanoi F&B Strategy and Interiors, Belmond Eastern & Oriental Presidential Suites & Spa, Marriott Kolkata, Crimson Resort & Spa Boracay, and Swissotel Xiangtan.
While Managing Director of AvroKO's Bangkok office, Ms. McGinnis was responsible for the development, strategic and overall performance of AvroKO projects within the Asia Pacific region. She lead an integrated team, charged with the launch of the division and successful development of the business which included Interior Design, Custom Lighting & Manufacturing, as well as Branding & Strategy.
Prior to joining AvroKO, she was with Starwood Hotels and Resorts Worldwide, Inc. where she began as a member of the Westin design team, translating new brand positioning around
"Renewal" into memorable design expressions and global guidelines. Ms. McGinnis progressed to guide the design efforts in the launch of Starwood's first eco-friendly brand Element Hotels. Successfully advancing to the Global Brand team for Select Serve brands, she shaped the creative direction for both Aloft and Element Hotels. Rounding out her tenure at Starwood, she returned to the Global Brand Design group providing direction for luxury brands St. Regis and The Luxury Collection.
She began her career in Hong Kong working with 0 1- a boutique architecture firm, and is thrilled to return to the region to expand Standard International's design influence and global reach.
Ms. McGinnis received her BA (Interior Design) from Ryerson University, and became professionally accredited in 2003. She has served as a Committee Chair of the International Interior Design Association, New York Chapter, and is a frequent juror on international panels for design and global culinary arts.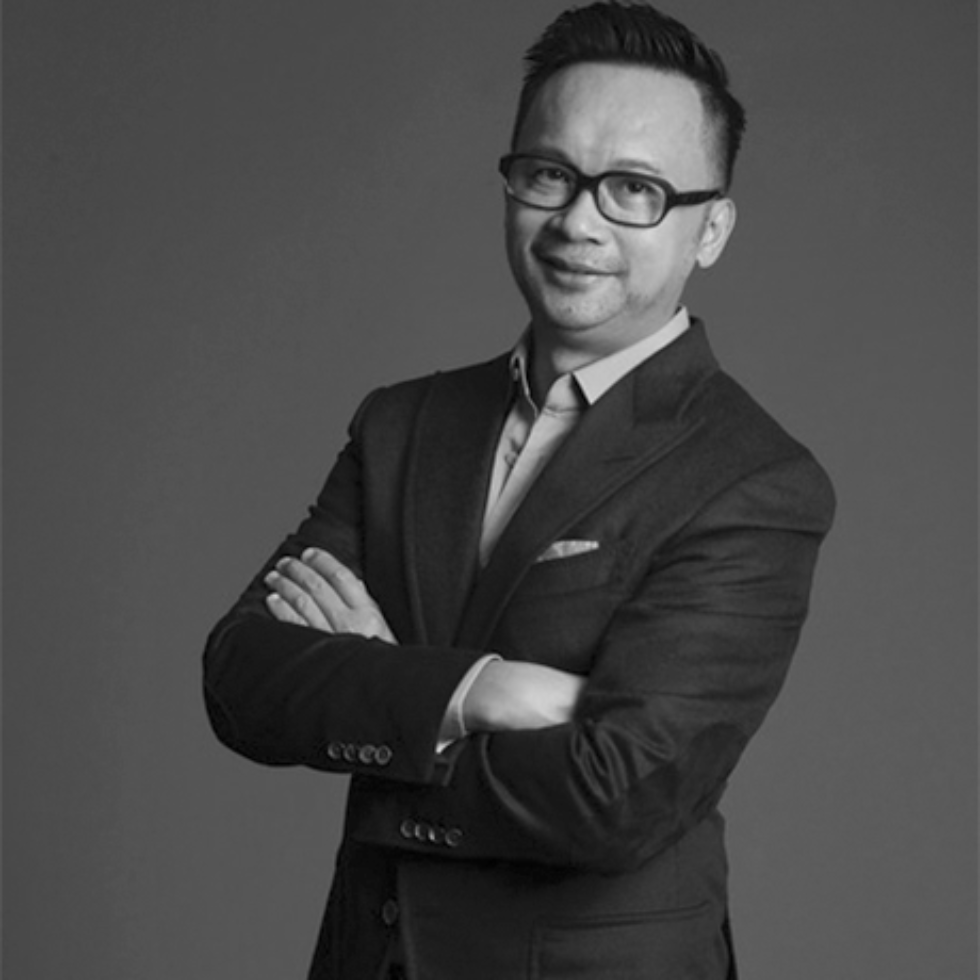 Ed Ng
Co-founder & Principal – AB Concept
A graduate of Hong Kong Polytechnic University, with over 25 years experience in luxury hospitality, residential and commercial interior design, Ng founded AB Concept in 1999 with Terence Ngan.
AB Concept combines architectural precision with bespoke craftsmanship to create projects of enduring quality for developers, luxury hotel companies, restaurateurs and individuals. Clients include Four Seasons Hotels and Resorts, Rosewood Hotels, Mandarin Oriental and W Hotels, as well as select restaurateurs and residence from Hong Kong to Cote d'Azur.
Ed is an active participant in numerous international design forums and, as Vice President of the APHDA at Tsinghua University, a passionate advocate for developing and supporting design talent in China.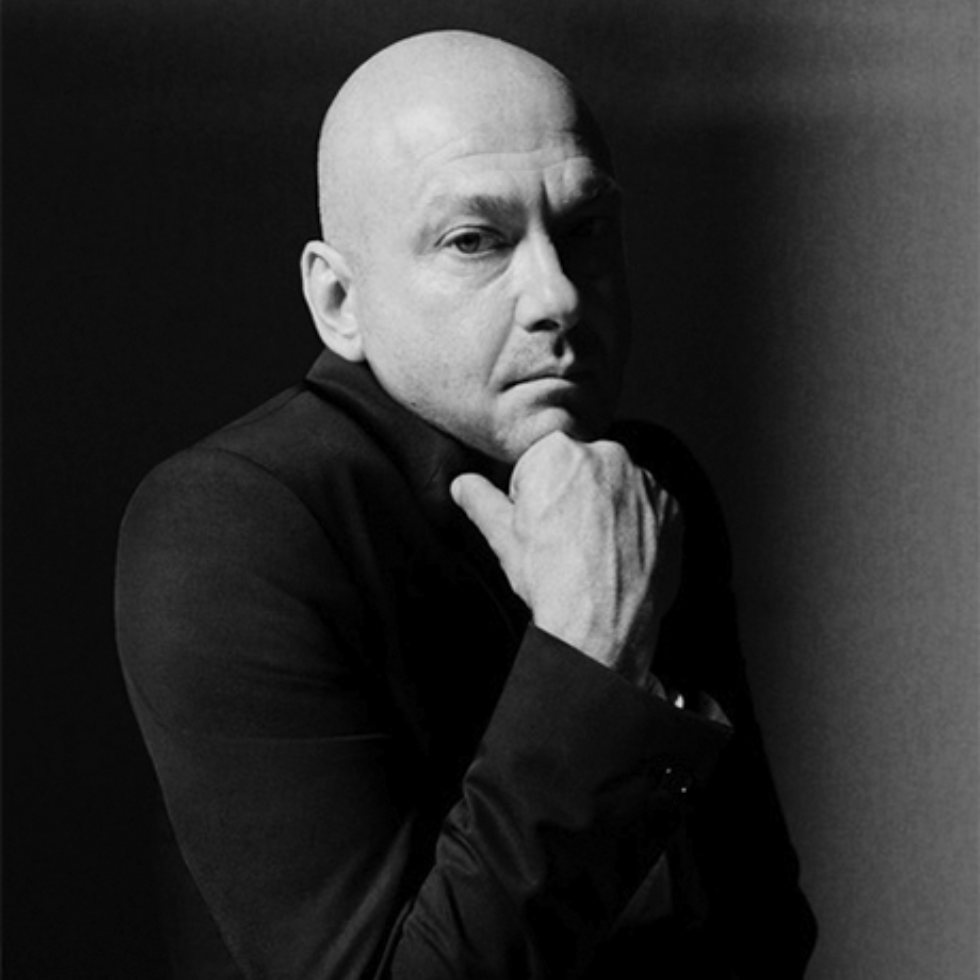 Fabio Ongarato
Co-Founder & Creative Director – Studio Ongarato
For over twenty-five years, Fabio Ongarato has led his studio to create impactful art direction, branding and environmental outcomes. Responsible for spearheading the shift towards brand storytelling in design, Studio Ongarato's expertise in creating immersive hospitality brand experiences has been recognised at an international level, with the studio winning the 2018 AHEAD Asia-Pacific Awards and 2019 AHEAD global award for Visual Identity for its work on luxury Australian hotel Jackalope.
Fabio champions the unique cultures of brands, which he believes should form the basis of their individual narratives. His carefully considered, highly creative process has resulted in acclaimed brand and environmental projects for clients including W Hotels, Ritz Carlton, QT Hotels, Grand Hyatt, Hyatt Unbound Collection, The Sharjah Collection MEA, Four Seasons, Potato Head Seminyak, and Jackalope Hotels.
As one of Australia's preeminent creatives, Fabio's work has been featured in leading publications internationally, including Creative (London), Eye (London), Grafik (London), and IDEA (Tokyo), as well as the Phaidon publication Area alongside the work of the world's most innovative graphic designers.
Overseeing the studio's creative process across offices in Melbourne, Hong Kong and Dubai, Fabio continues to pursue excellence and innovation in creative design.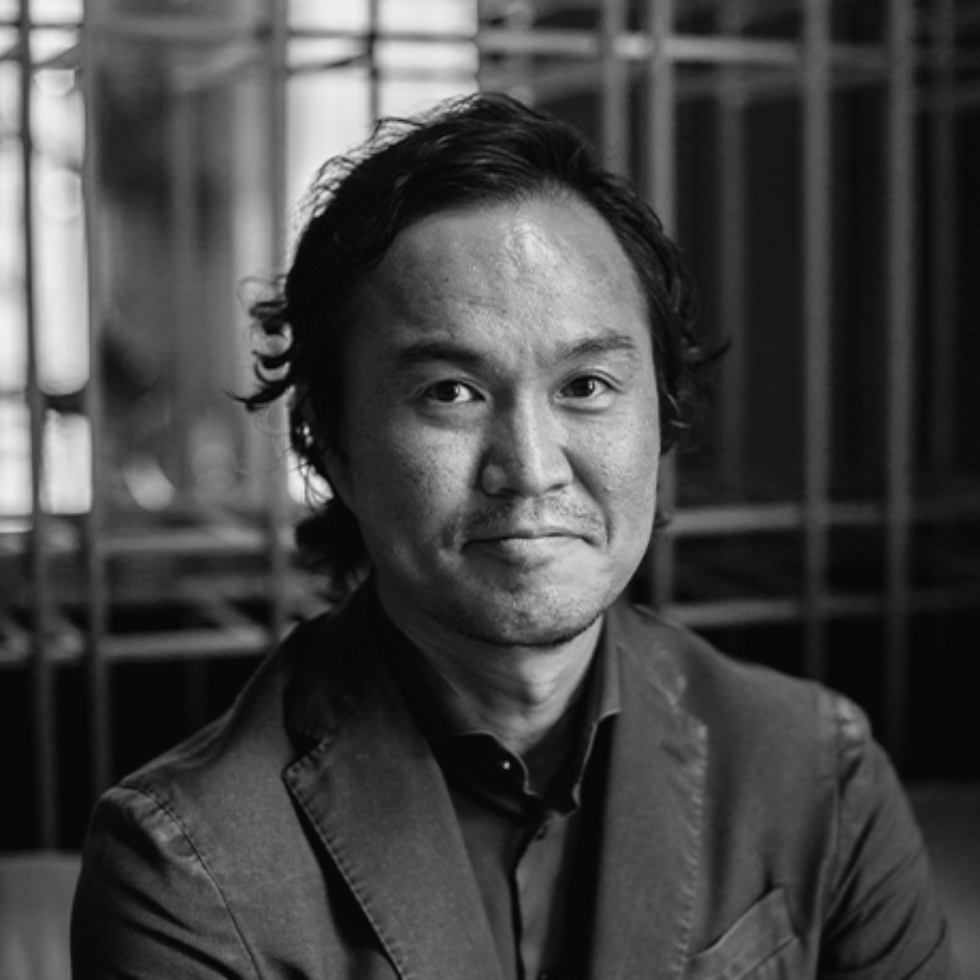 Jinou Park
Vice President APAC – Design Hotels
Jinou brings more than 20 years of experience in leading global brands. He started his career in the hospitality industry working for Intercontinental Hotels in the US HQ growing through the ranks of real estate finance and market planning before moving to Singapore as APAC Regional Director of Distribution Marketing and then onto Hilton as Area Director of Revenue Management & Distribution, M.E. & APAC.
His entrepreneurial zeal took him to a brief stint in Thailand to develop his own boutique mixed-use development after which he rejoined the corporate world with 'the happiest place on earth' - Disneyland Hong Kong as Head of Business Insight and Improvement. Currently, Jinou is APAC leader of Design Hotels which represents and markets curated selection of 300+ architecturally and culturally awe-inspiring hotels with focus on original and aspirational hospitality experiences.
Jinou was born in Seoul, Korea and has Master's of Management in Hospitality from Cornell Hotel School, Ithaca, New York. He is likely to be spotted curbside running marathon or enjoying reckless skiing.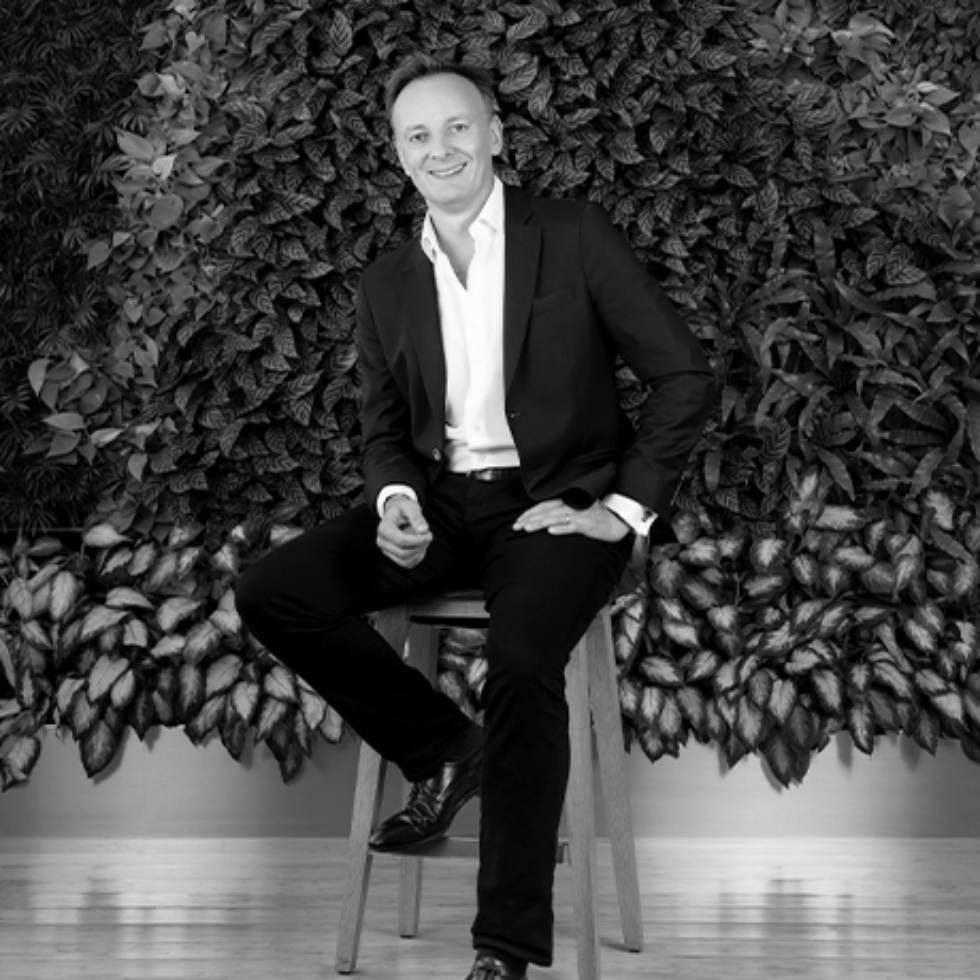 Toby Smith
Managing Director – Swire Hotels
Born and brought up in the UK, Toby joined the Swire group as a Management Trainee in 1991 after graduating from the University of Bristol.
During his tenure at Swire, Toby has held positions within the group's shipping and aviation sectors, which has taken him to countries as diverse as Papua New Guinea, Vietnam, Australia, Turkey, Sri Lanka, France, Singapore and Hong Kong.
As Managing Director of Swire Hotels, Toby takes on the day to day leadership of the Swire Hotels portfolio under the two brands, EAST and The House Collective, with the latest addition – The Middle House, Shanghai which opened in 2018.
Prior to joining Swire Hotels, Toby was the General Manager of Sales and Distribution at Cathay Pacific, overseeing the distribution channels including online, corporate sales and Cathay Holidays.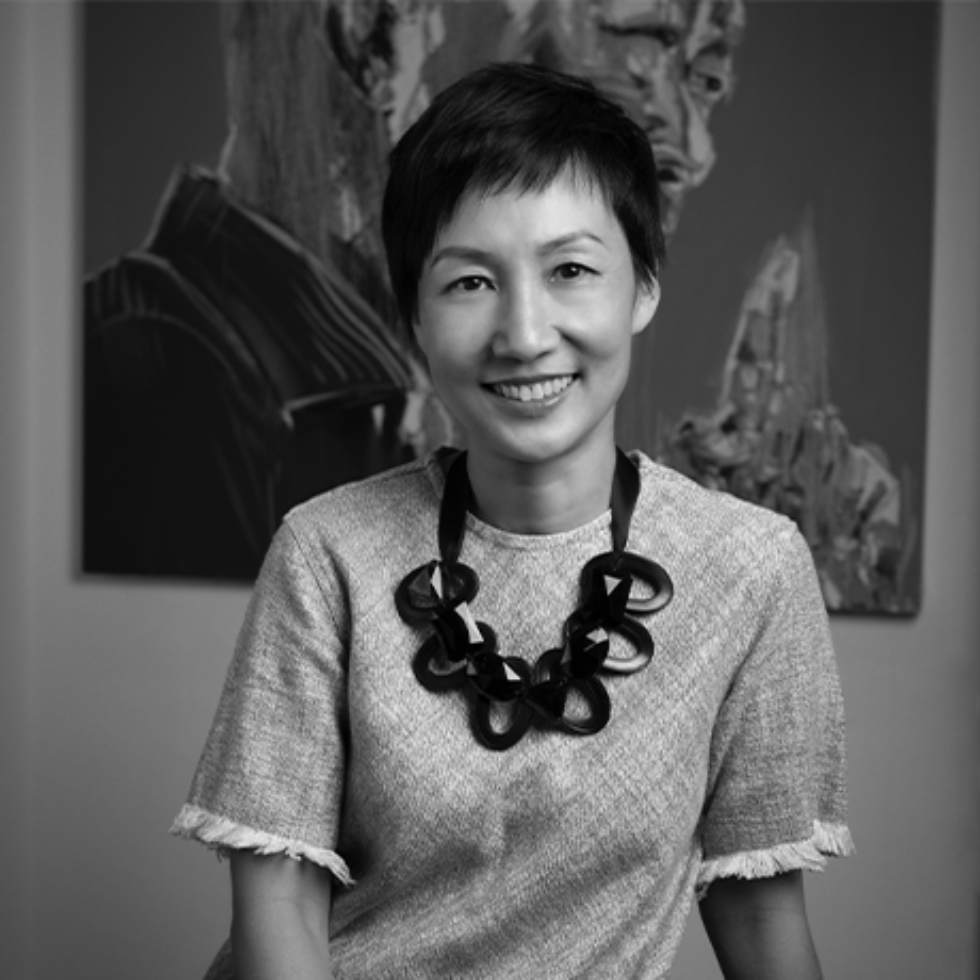 Su Seam Teo
Partner – LTW Designworks
As a partner of LTW Designworks, Su Seam is the lead design principal based in the Singapore office. She is primarily responsible for creating the unique vision and interior concept of each project to ensure that it meets the client's brief, budget and schedule, and the operator's brand requirements. Su Seam has tremendous experience in luxury hospitality design throughout the region, and works very closely with her teams in each phase of the project from initial concept through final installation on site.
Prior to joining LTW in 1994, Su Seam worked with renowned interior design firms in the US where she handled numerous notable projects before being recruited by Hirsch Bedner Associates in Singapore. At H.L.Lim & Associates, Su Seam oversaw a number of the firm's landmark design projects across Asia and steered the company's growth. She was named Partner in 2001.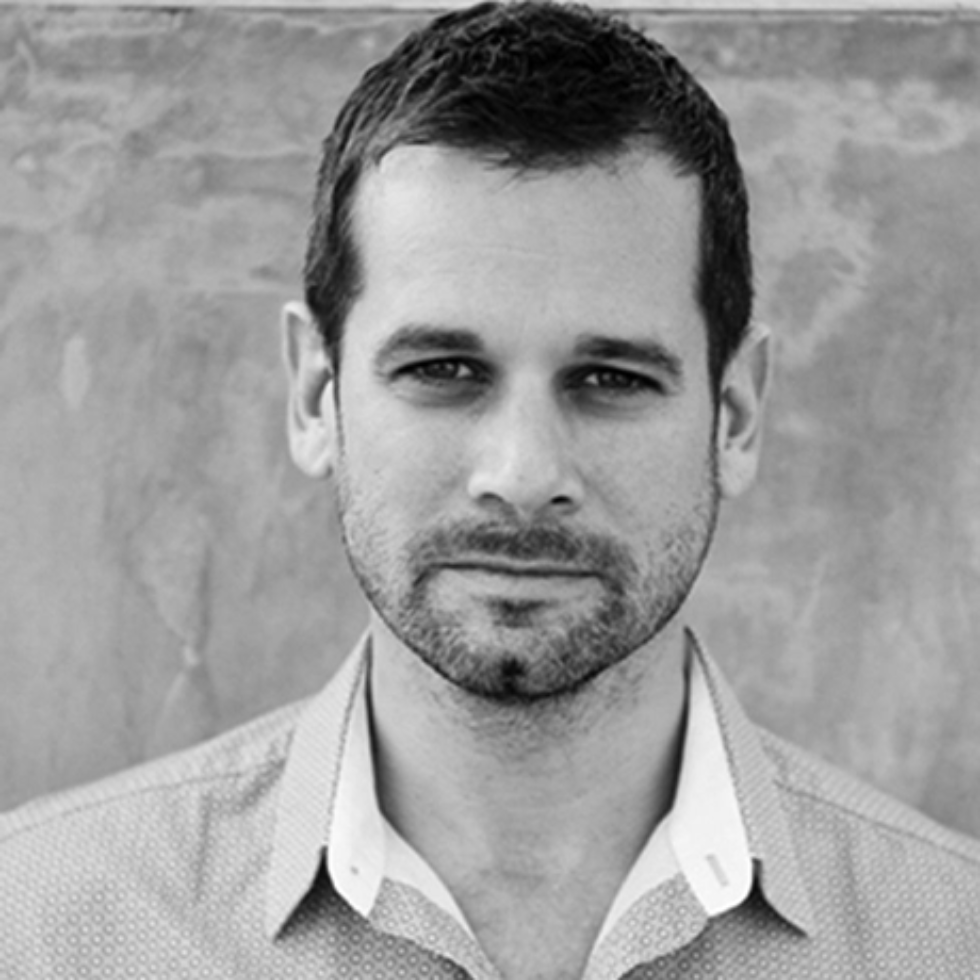 Paul Wiste
Principal - Design Assembly
Designer, traveller, and writer, Paul Matthew Wiste is one of Asia's foremost luxury hospitality design experts.
Paul currently leads a boutique Hospitality Design Consultancy providing bespoke solutions to discerning private owners and operators. He has previously worked for IHG as Head of Design and Engineering SEA+K and the Jumeirah Group as Vice President Development Design Asia Pacific. He was first professionally employed in the Asia Pacific region in 1996; and had his introduction to hotel design on Ian Schrager's Sanderson Hotel in London in 1998.
Paul has presented keynote speeches and. participated in panel discussions at various Hospitality and Architecture conferences within the Asia Pacific region. He is active in researching and publishing future trends and theory in design, drawing upon the professional experience he has accumulated across the globe. A true citizen of the world, his passion for design and the built environment is constantly being applied to the Asia Pacific portfolio of projects he leads.
The application of design and architecture to deliver great guest experiences are at the heart of AHEAD.

The criteria for success are based not only on creative excellence, but also on commercial viability.
As well as projects that are aesthetically impressive, the judges will be looking for evidence that winning designs have also met the needs of client and customers alike.
The judges will be looking for submissions showing rigorous and appropriate design, demonstrating a sensible use of budget to contribute to the guest experience as well as the 'theatre' of hotel life while satisfying the client brief.
Submitted material should demonstrate clearly why the project is thought to be worth an award in its chosen category and how the design sets the project at an award winning level.
Click here to see our AHEAD Checklist, which guides you through the entry process.
Hotel projects completed between September 2018 – August 2019 are eligible for entry to AHEAD Asia 2020.
A hotel is defined as a commercial building, or combination of buildings, primarily dedicated to the provision of lodging / accommodation. Please note privately owned accommodations exclusively rented out for lodging via peer-to-peer sites such as Airbnb are not eligible for AHEAD.
AHEAD is unique in its celebration of the key collaborators in hotel projects: the developer / investor; operator; architect and interior designer.
Anyone can enter an award, but we recommend that the designers / architects responsible for the hotel compile the entry.
Hotel owners, operators, developers, investors, PRs and other representatives are encouraged to co-ordinate entries for the hotels they represent with the relevant designers/architects.
Further guidance on specific criteria for individual categories is given here and during the entry process.
Entry costs for AHEAD Asia are £250 per entry.
Photography should clearly show the design and / or architecture of the area of the property relevant to the category in which it is entered
If entering more than one category please submit different photographs that reflect the category you are entering.
Before and after photos, CGIs and renderings, floor plans and / or CAD drawings can be included as supporting material where relevant.
Please do not submit CGIs / renderings in place of actual photography
Please try and avoid use of advertising or marketing photographs e.g. posed models, elaborate table settings etc.
Please ensure that you have the appropriate copyright clearances for all photography submitted (see terms and conditions)