The brand Lasvit, founded in 2007 by Leon Jakimič, sheds new light on Bohemian glass and takes it into the next millennium. Lasvit combines the authenticity of glass craft with innovative technologies and creative craftsmanship. In a few short years, Lasvit has established itself as the authority delivering bespoke lighting sculptures and art installations made from hand-blown glass.
Collaborations with renowned designers and artists produce also unique glass collections. Nendo, Ross Lovegrove, Daniel Libeskind, Maarten Baas, Czech legends René Roubíček and Bořek Šípek are among those who choose Lasvit in order to embody their unconventional artistic vision, endow it with the precision and mastery of our glassmakers, and produce impressive creative oeuvre. This is a manifesto of Lasvit's uncompromising mission: To transform glass into breathtaking light and design experiences.
Visit site
Top Hotel Projects
Powered By
TOPHOTELPROJECTS is the heart of a global community of suppliers and decision-makers which initiates and supports the communication relating to building, design, furnishing, and operation of hotels.
We are a German research firm covering global hotel constructions, that over a decade branched out into hospitality events, media, and hotel design.
No other company comes close in supporting the hotel industry by efficiently combining different business areas into one integrated solution.
Ever since the hotel industry veteran Rolf W. Schmidt founded the company in 2009, our core activity is building the world's most comprehensive directory of:
We took the complex, ever-evolving global hospitality industry and introduced it to our German sense of efficiency and sheer hard work.
Our research team of some 25 experienced professionals spends 1,800 hours a month researching hotel projects around the world.
Our database has been 10 years in the making, during which we gathered information on over 24,000 hotel projects and 120,000 related companies. Currently, our database has information on more than 6,500 ongoing hotel projects worldwide – important details included.
TOPHOTELPROJECTS today represents an exhaustive, ever-growing network of professionals from all major sectors of the hospitality industry: owners, developers, investors, brands, operators, architects, designers, and suppliers.
In 2019, TOPHOTELPROJECTS and Sleeper Media signed a strategic partnership with mutual co-investment. This partnership combines digital expertise and in-depth data of TOPHOTELPROJECTS with Sleeper Media's leading hospitality offerings. It is all about synergy and a win for all sectors of the industry.
Visit site
KALDEWEI – your worldwide partner for iconic bathroom solutions shaped from superior steel enamel. KALDEWEI's extensive range of bathtubs, shower surfaces, and washbasins are ideally suited to the demands of the hospitality industry delivering an increased level of health and wellbeing awareness for your hotel. The smooth, non-porous glass surface not only gives you security against germs and dirt but is also the material of the future. KALDEWEI steel enamel is made of 100% natural materials and is 100% recyclable, so it's good for your guests and the planet too.
To learn more visit KALDEWEI.com
Visit site
Founded in 1892 in Switzerland, LAUFEN has become one of the world's leading companies for sanitary ceramics. Today LAUFEN Bathrooms provided integrated bathroom concepts with high-quality products, ranging from sanitary ceramics to bathtubs and shower trays, furniture, faucets, and accessories.
Visit site
Villeroy&Boch
Global Sponsor
Villeroy & Boch, formed in 1748, is a leading ceramics manufacturer steeped in European culture and history, and one of the biggest international premium brands in the areas of bathrooms and wellness.
Villeroy & Boch offers the finest and most innovative bathroom products and furnishing concepts for both private customers and property developers. The company is a pioneer in the realm of ceramic product design and innovation. Villeroy & Boch beautiful, high-quality products are hallmarks of French design flair and German engineering efficiency.
Visit site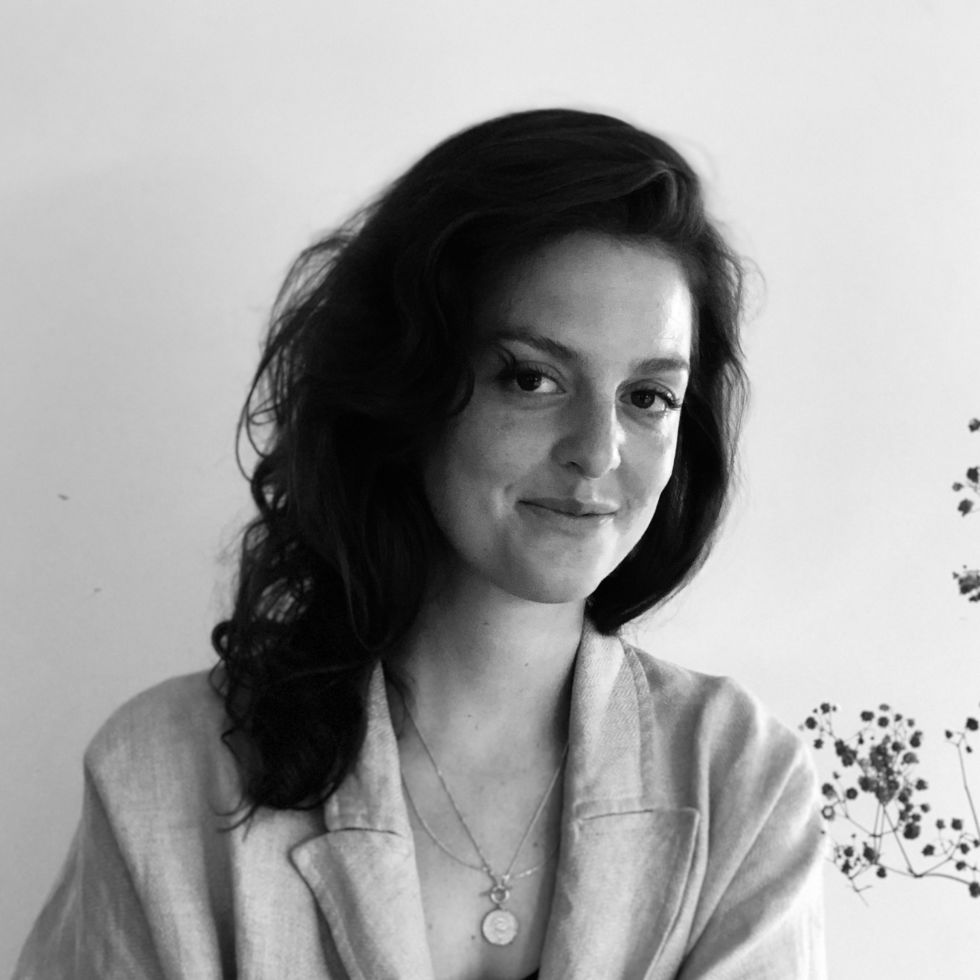 Alba Biedermann
Director Portfolio Development EMEA - Design Hotels
Alba Biedermann joined Design Hotels™ to manage the curation and qualitative growth of the member portfolio in EMEA.
She believes in visionaries with an imaginative spirit who dare to seek the unexpected and create original experiences for the traveler of tomorrow. Her multidisciplinary background and intuitive sense for aesthetics, culture and branding in the digital and physical space, let her shape the collection of Design Hotels™ members – and contribute to the strategic development and further evolution of the brand.
Previously, she has spent six years successfully contributing to developing a digital lifestyle agency in London and Germany where she worked with prestigious clients like Net-a-Porter, Alexander McQueen and Made.com.
As an Alumni of Ecole Hôtelière de Lausanne, Biedermann has a solid understanding of the hospitality industry. Her curiosity for the lifestyle sector and appreciation for sophisticated design led to a Masters in Fashion & Luxury Brand Management at Istituto Marangoni in London as well as Interior Design courses at Central Saint Martin.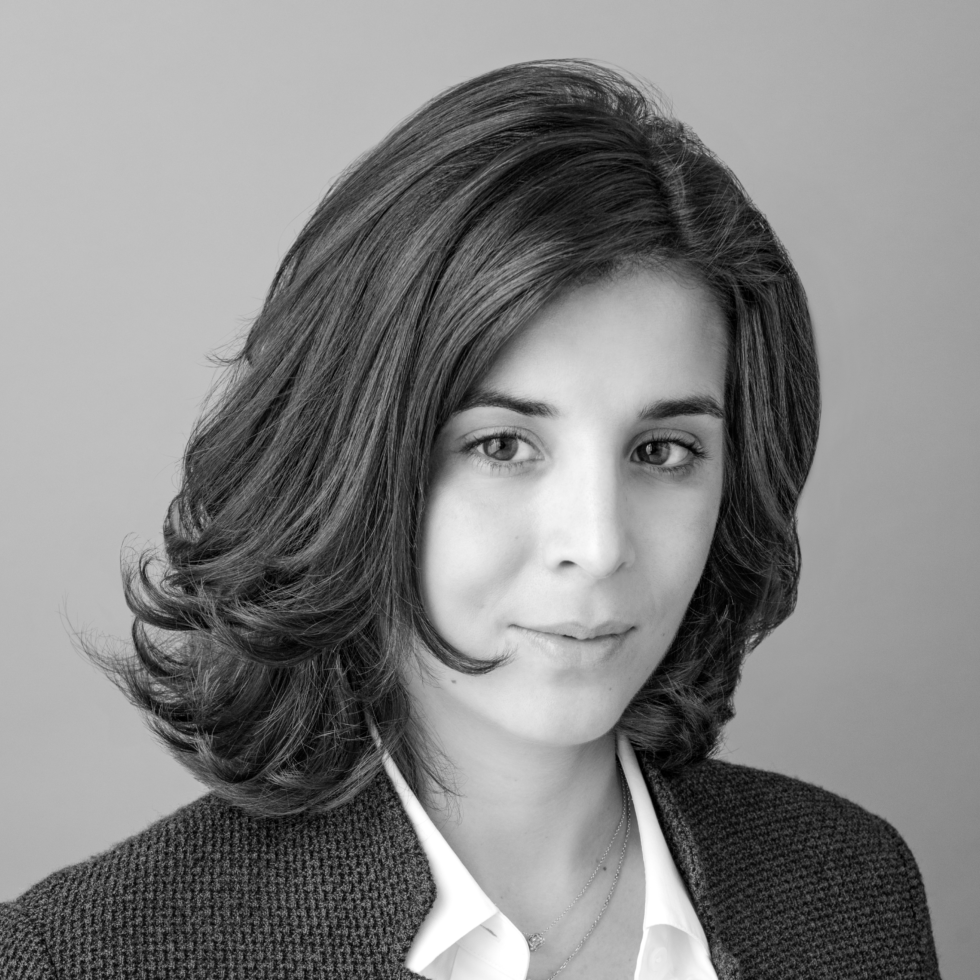 Alessia Genova
Managing Partner - Tihany Design
Ms. Genova began her career at Tihany Design in 2007, and after rising as a senior designer, held a pivotal leadership role for over ten years culminating with her appointment as Studio Director in 2017. Early this year Ms. Genova was named Managing Partner, signifying a new chapter in the firm's 42-year history.
Ms. Genova brings a truly global perspective and uniquely innovative outlook to every project. Her strength in concept and presentation development draws from her passion for identifying the story behind each design project and bringing the vision to life for clients. Ms. Genova frequently collaborates with world renowned chefs, creating signature restaurant interiors for stars such as Thomas Keller, Daniel Boulud and Richard Ekkebus. She has been instrumental in Tihany Design's integration into the cruise industry and in 2019 was included as part of Boutique Design magazine's Boutique 18 rising stars of hospitality design. Key career projects include The Oberoi New Delhi, Four Seasons Dubai DIFC, Amber at Landmark Mandarin Oriental Hong Kong, Bocuse at The Culinary Institute of America, Oro at the Belmond Cipriani in Venice, Bar Boulud Boston, the Dubai villa private residence and Mandarin Oriental Bosphorous, Istanbul, opening late 2020.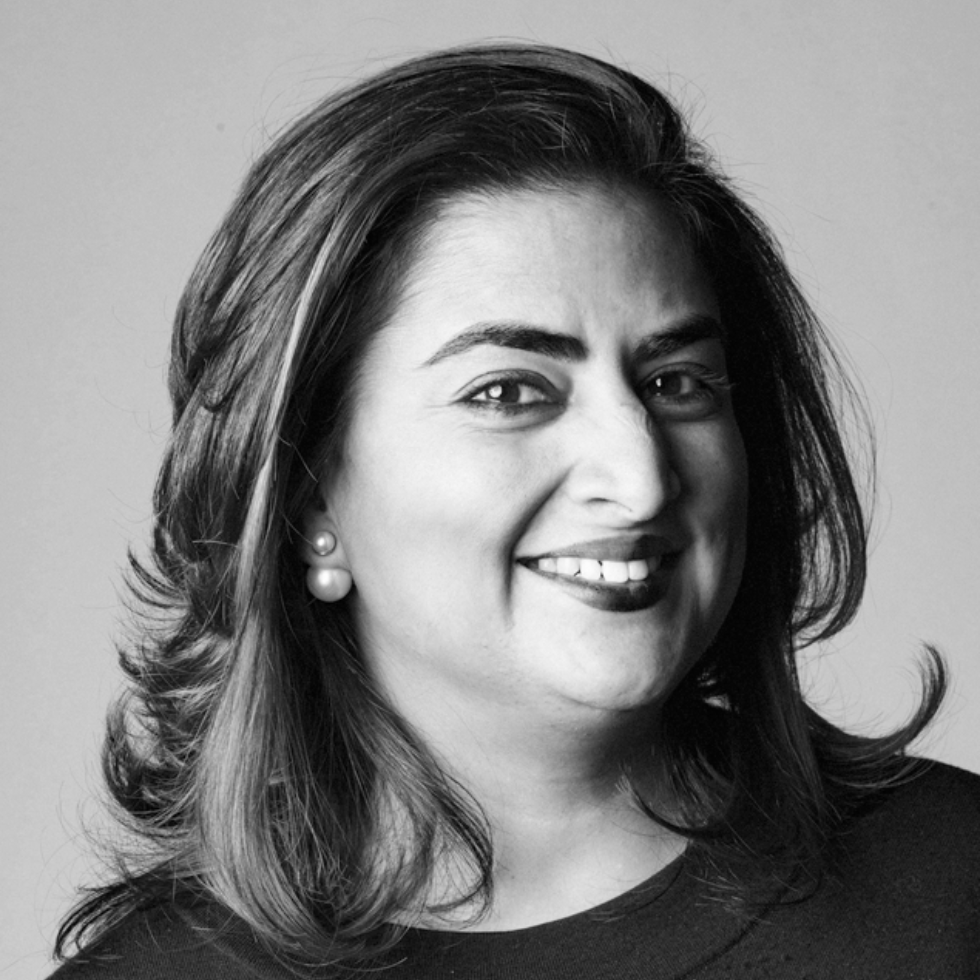 Aliya Khan
Vice President of Design Strategies - Marriott International
Aliya Khan is Vice President of Design Strategies at Marriott International. Focusing on AC Hotels, Aloft, Element and Moxy projects, she drives the efforts to define the design strategy for these brands and positions each with a distinct personality. Prior to joining Marriott International, Khan worked in numerous roles with Starwood Hotels & Resorts. She holds degrees in both architecture and industrial design.
She was responsible for several award‐winning projects, including the opening of the W Montreal, renovations at the W Mexico City, and the Le Meridien properties in French Polynesia. She also lead the renovation of the iconic St. Regis New York and oversaw the design partnership efforts between St. Regis Hotels and Bentley Motors.
Most recently, before joining Marriot, Khan took a break from the hotel industry to lead Design and Development for NeueHouse, and was responsible for the opening of their award‐winning Hollywood location.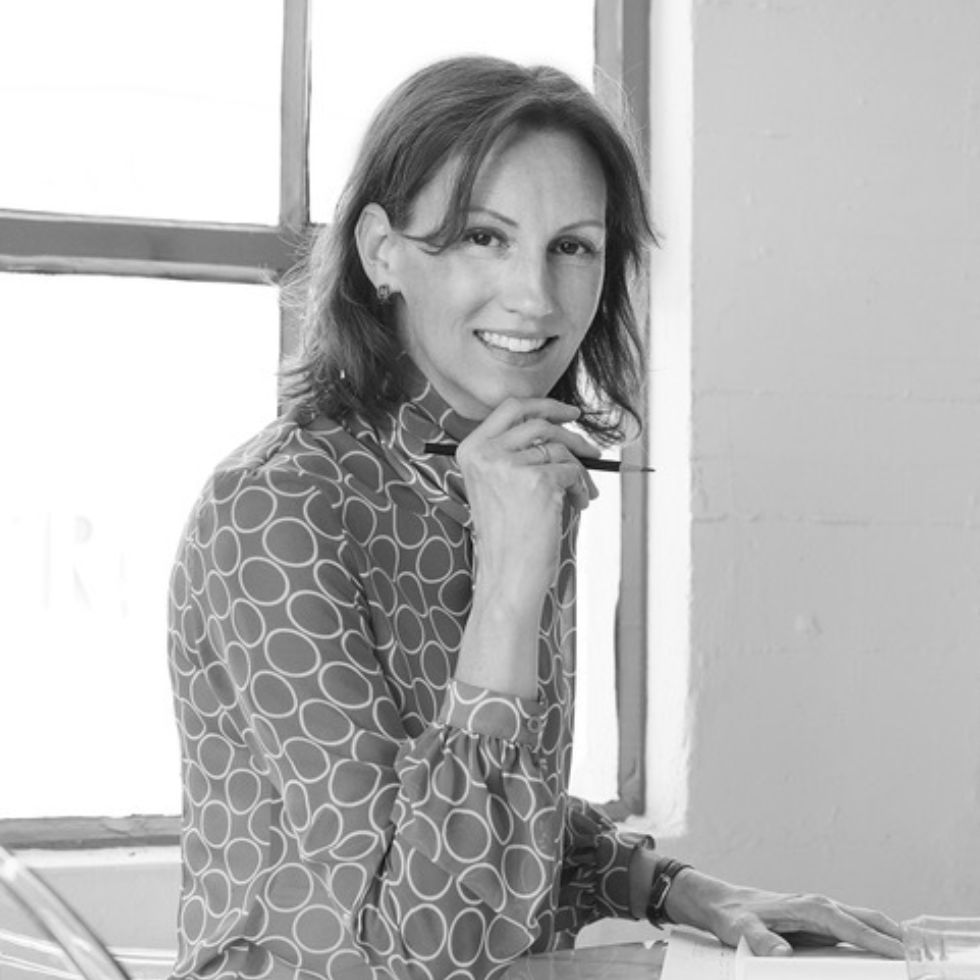 Anne Wilkinson
Principal - BAMO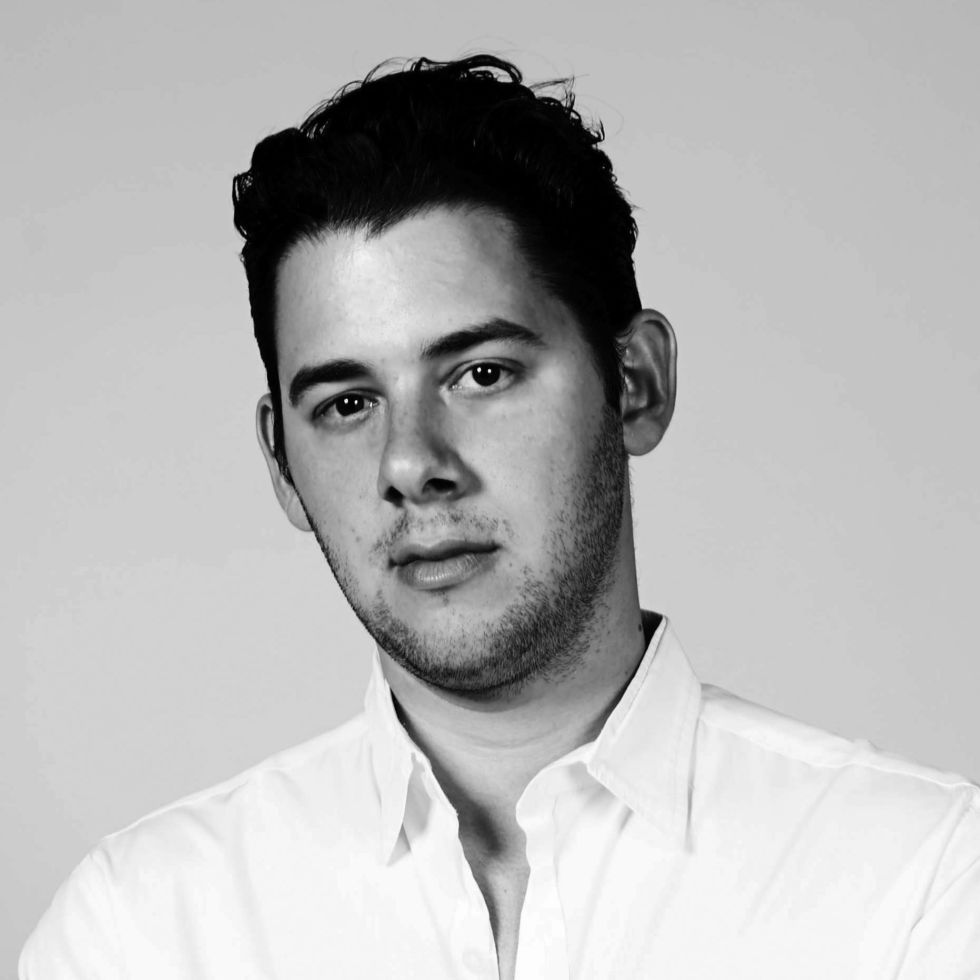 Ari Heckman
Founding Partner - ASH NYC
Ari Heckman is Chief Executive Officer and co-founding partner of ASH NYC - the internationally renowned design and development firm with a mission of transforming spaces into into multi-sensory, one-of-a-kind experiences.
Heckman is responsible for the leading the company's vertically integrated team of experts spanning design, development, finance, property management, acquisitions, marketing and branding.
ASH NYC is most recognized for its collection of boutique hotels, celebrated for their ability to reinvigorate historic properties into immersive story-telling narratives, that include The Dean (Providence, RI), The Siren (Detroit, MI), Hotel Peter & Paul (New Orleans) and a forthcoming hotel in Baltimore. The firm's home furnishing and staging division, ASH Staging, is equally notable for its growing success in New York and and Los Angeles.
Under Ari's leadership, ASH NYC has been recognized by New York Times, Forbes, Fast Company, Conde Nast Traveler, Surface, TIME Magazine and Wallpaper, and is named one of Architectural Digest's AD100 firms, which recognizes the word's leading design teams.
A native of Providence, Heckman graduated with honors from the College of Architecture, Art and Planning at Cornell University. Heckman currently splits his time between Manhattan, Los Angeles and Sag Harbor, NY.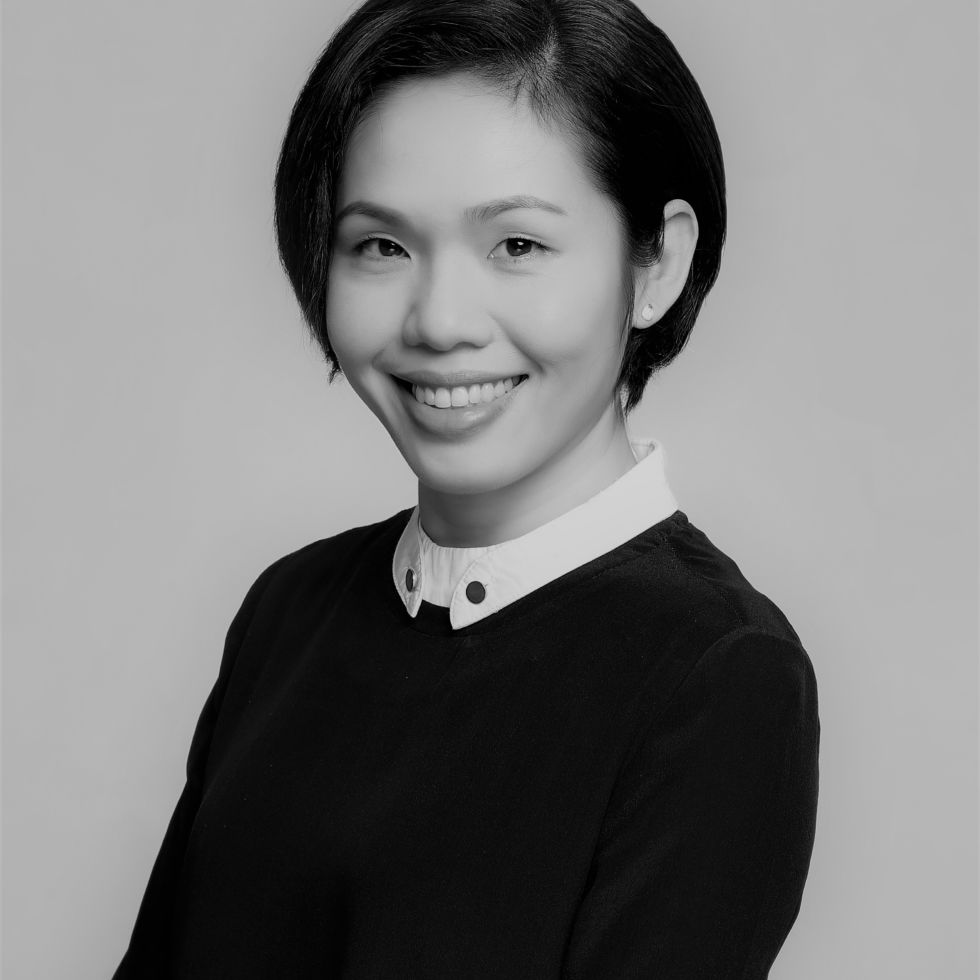 Billie Khoo
Luxury & Resort Projects in SEAP
Billie Khoo is currently the Senior Design & Project Director for Hilton Technical Services, Southeast Asia Pacific and India, a region that spans North Asia, Southeast Asia, Australasia, Pacific Islands and the Indian subcontinent.
Educated in Singapore and a trained and qualified architect with Masters in Architecture, Billie has worked with established regional and international hospitality design firms such as SCDA, Maps Design Studio and Wilson Associates during her career of 18 years. She has wide-ranging experience in both masterplanning, architectural and interior design aspects of hospitality creation.
Since joining Hilton in 2012, she has worked with the Technical Services team to deliver successful openings across all brands and has been intimately involved in key flagship hotels in gateway cities such as Hilton Saigon, Conrad Bengaluru, Conrad Osaka and WA Bangkok.
She is also responsible for design overview of all brands for both pipeline projects and capital expenditure projects in the mentioned regions. The brands include luxury, lifestyle, full-service and focus service for both managed and franchise properties. Billie's role is to ensure that the hotels and resorts fulfill both brand standards and design narratives. This also includes a constant review of applicable brand standards for the regions.
At the same time, her portfolio includes being the design director for key Hilton luxury and lifestyle pipeline projects such as Conrad Kuala Lumpur, Canopy Kuala Lumpur, and Waldorf Astoria Maldives.
Being in a region of high growth in the travel industry, Billie assists development in the technical review of new opportunities in the constant drive to grow the number of new hotels and rooms with an operator that has one of the largest pipelines in the world.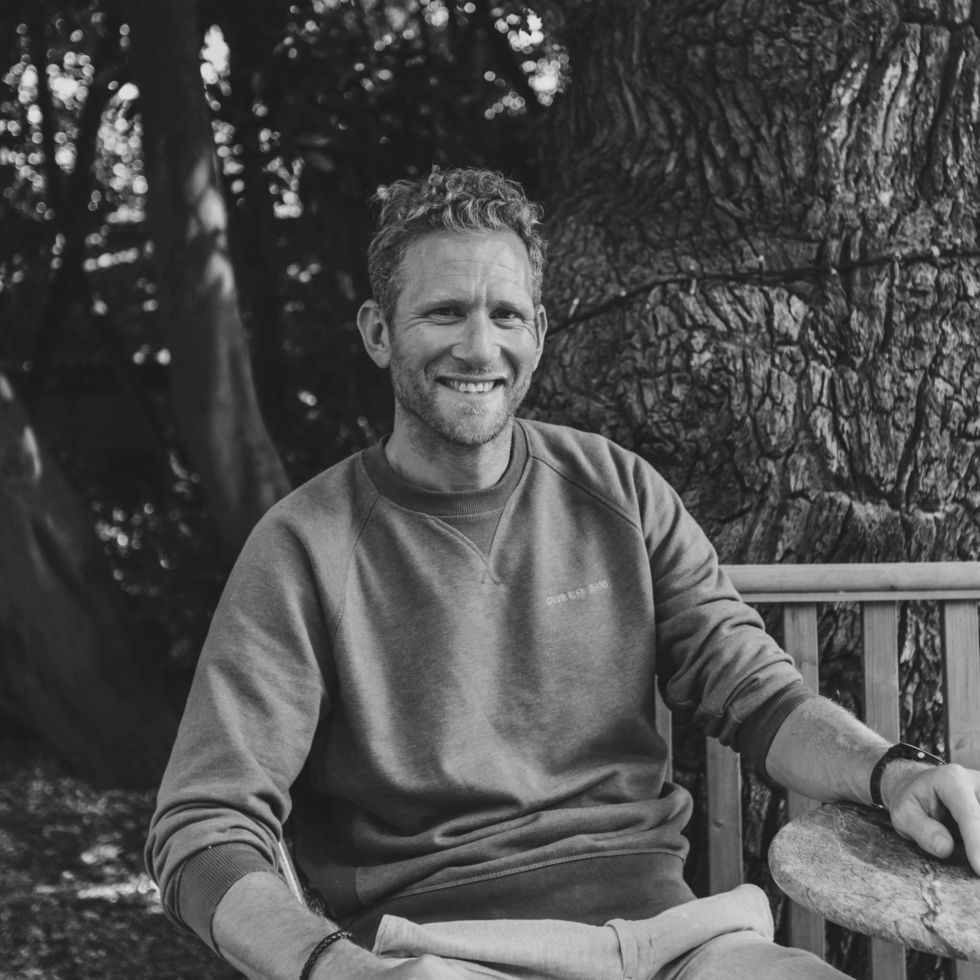 Chris Penn
Founder - Birch Hotels
An experienced operator, creator and curator of hospitality experiences. A career spanning 25 years has seen Chris operate hotels across a broad spectrum of markets, including the lifestyle segment within which he has become well known. Chris left employment in 2016 to build his own hotel businesses and has created two brands, Steel and Birch, the latter of which launched to huge acclaim in 2020. Chris is a pioneer of new experience, a believer in challenging impossible both personally and professionally and an ambassador for humanity in hospitality.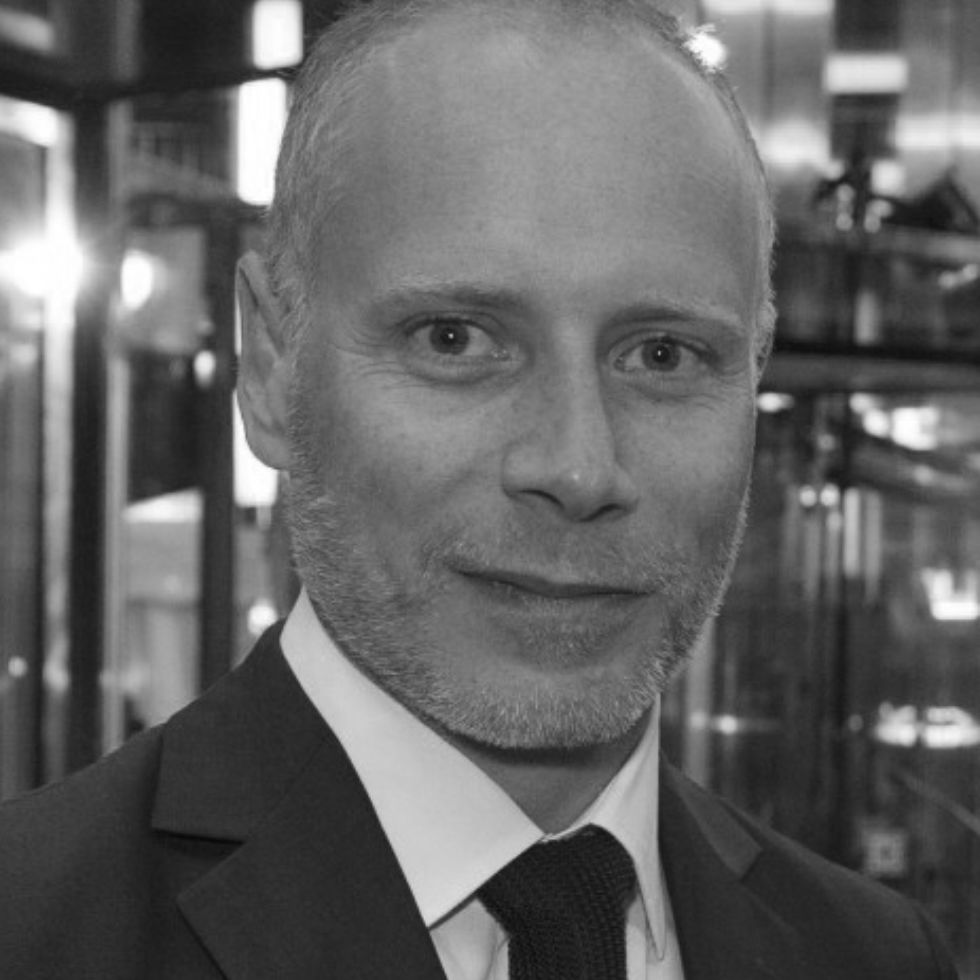 Christopher Webb
Vice President - Architecture, Design and Construction - Hilton Worldwide
Chris Webb leads Hilton's Architecture and Design team across multiple offices, overseeing and guiding design projects across Hilton's Europe, Middle East & Africa region. He has been designing and shaping international luxury, lifestyle, and full service hotels for a wide range of owners, developers, hospitality companies, celebrities and brands for over 20 years. Directing the design of all Hilton branded hotels in the region, he lead the design of the first Waldorf Astoria, as well as most recently the category defining Canopy by Hilton Reykjavik City Centre, Hilton's first lifestyle hotel.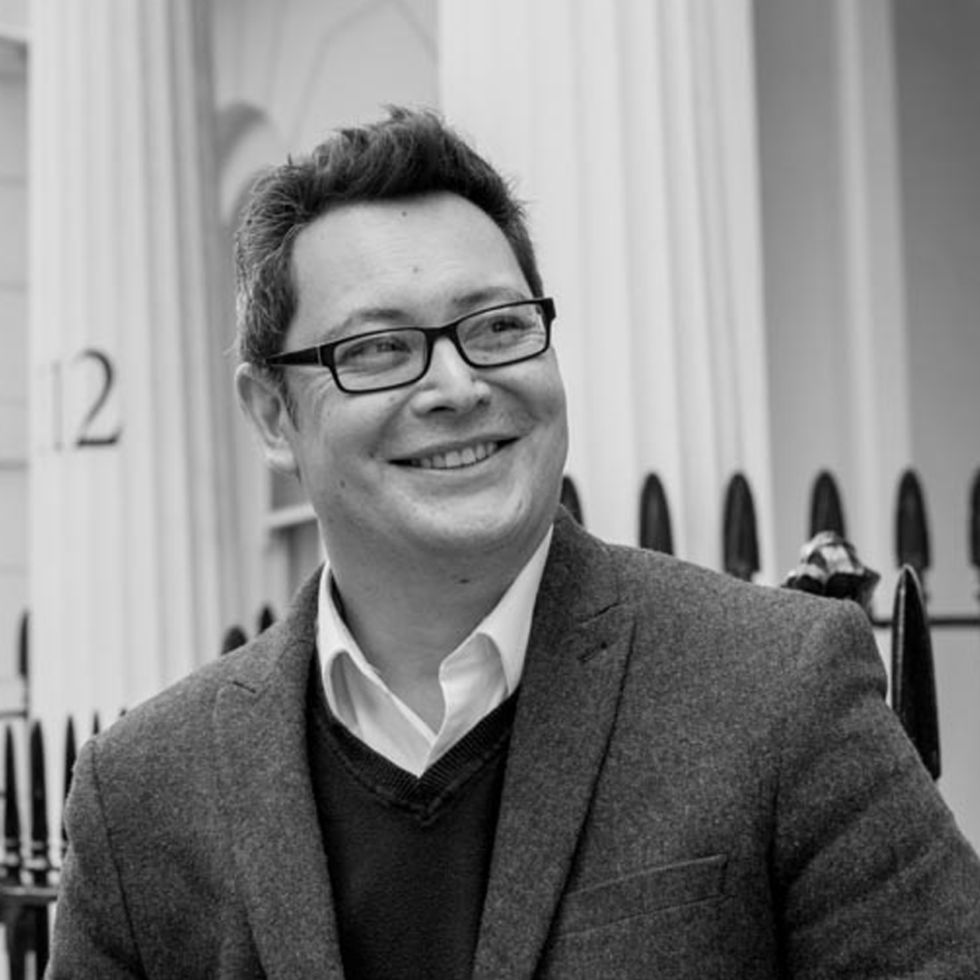 Dennis Irvine
Director, Richmond International
Dennis is a Director at Richmond International, passionate about all things design, ensuring integrity, honesty and inherent design flair in all his projects. Prior to joining Richmond International, Dennis founded and led Dennis Irvine Studio delivering worldwide luxury projects ranging from wellness SPA's, private residences, super yachts to restaurants and hotels for prestigious operators both renowned and independent. Clients have included Marriott Luxury Collection, Rosewood Hotels & Resorts, Raffles Hotels & Resorts, The Dorchester Collection and Waldorf Astoria Hotels.
Dennis previously worked for several renowned London design studios and worked on prestigious and unique projects to hone his design skills, spearheading international projects from concept to completion.
Through global travel and engaging in multiple luxury commissions, Dennis has gained a wealth of design experience. Exposure to various cultures and collaborations has enriched his design aesthetic. His innate ability to respect and refine the client's vision informs the studios ethos and principles.
Dennis has previously won an AHEAD Europe award and was listed in House and Garden's 'Leading 100 Interior Designers' and Country & Townhouse 'Finest 50 Interior Designers'. He often speaks at major industry events and his work is regularly published in Sleeper, Forbes, AD, Robb Report, Hospitality Design & House & Garden.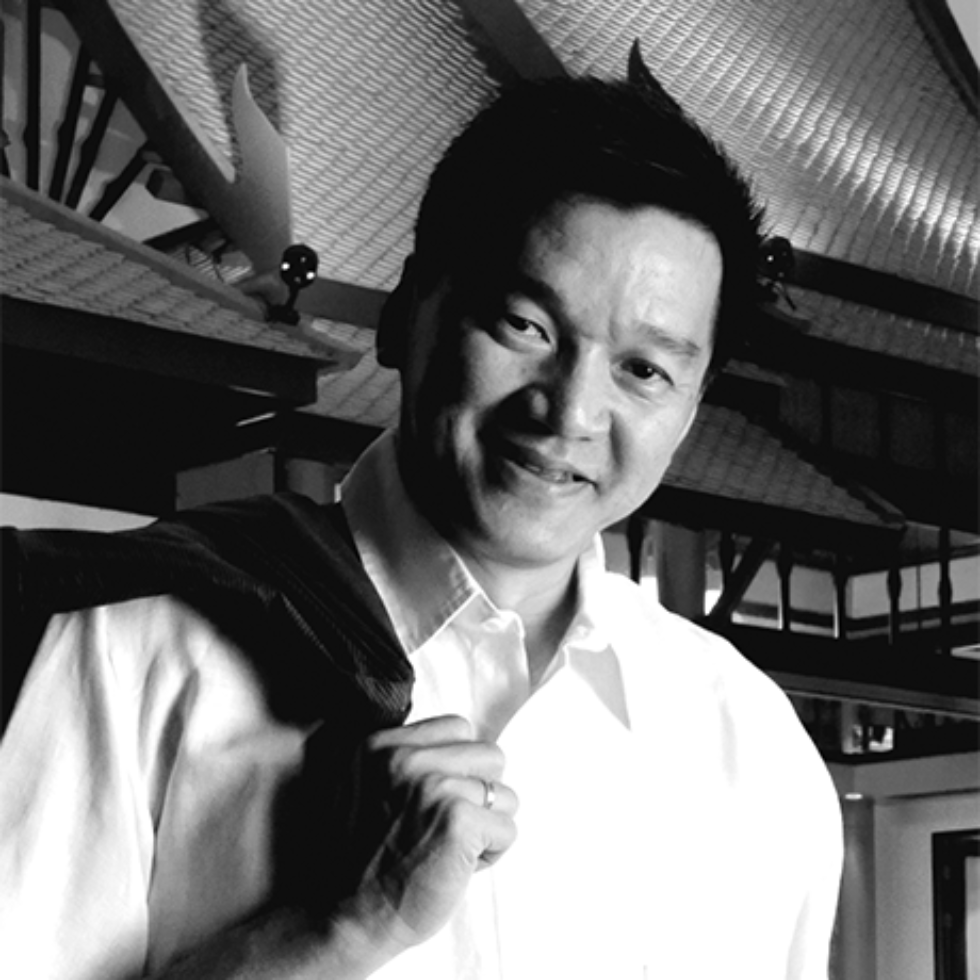 Dhamali Kusumadi
Senior Vice President at Banyan Tree Hotels & Resorts / Architrave Design & Planning
Dharmali Kusumadi is the Senior Vice President, Projects and Business Development of Banyan Tree Group. He is responsible for the design and technical advisory services, projects and business development functions within the Group. As the principal architect and chief designer, he also heads the architectural design arm of the group based in Singapore Corporate office and oversees the regional design offices in Bangkok, Shanghai and Mexico.
Being with the group for more than two decades, Dharmali has helped to create numerous iconic award-winning architectural and interior designs, which are the hallmarks of Banyan Tree and Angsana hotels and resorts. He was personally involved with the different hotel projects in Thailand, Philippines, Indonesia, Maldives, China, Mexico, Morocco, Seychelles and other countries for the four hotel brands namely Banyan Tree, Angsana, Cassia and Dhawa. Key milestone projects include Asia's first integrated destination resort - Laguna Phuket in Thailand, Laguna Bintan in Indonesia and Laguna Lang Co in Central Vietnam under the Banyan Tree Group.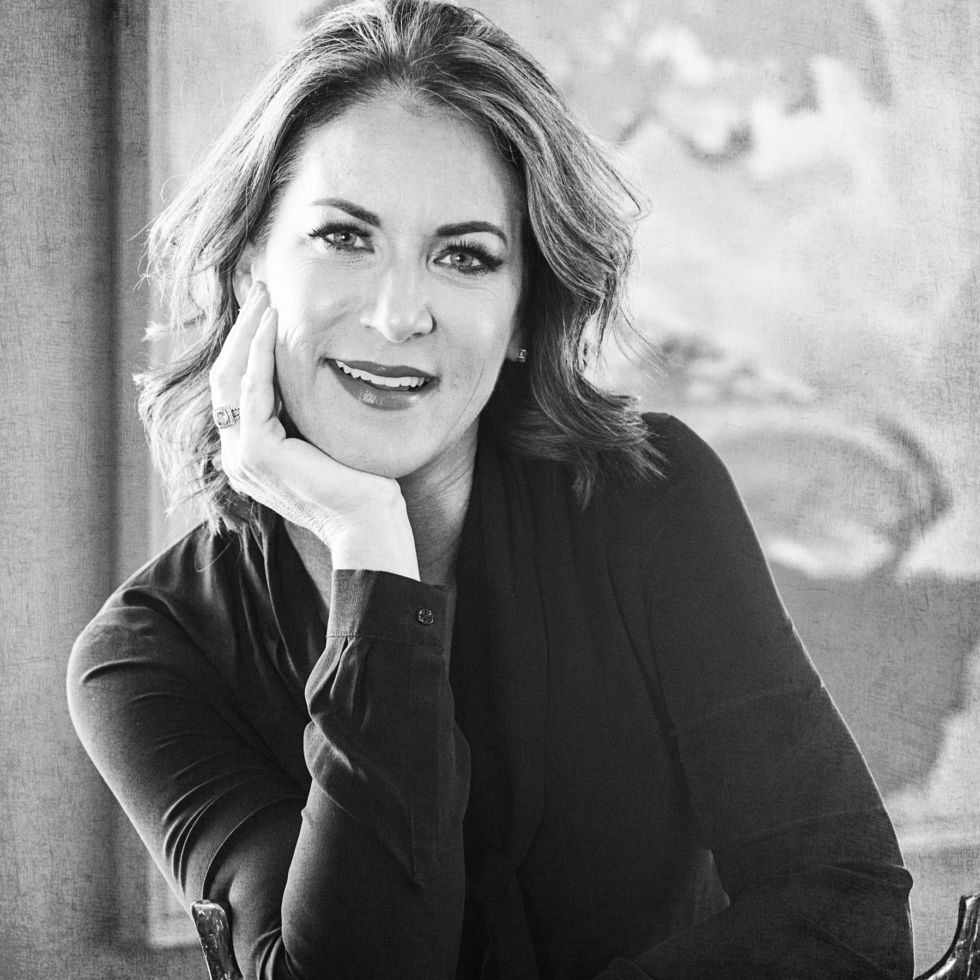 Eileen Madigan
ASID Senior Vice President Global Interior Design Las Vegas Sands Corporation
Leads "Design Excellence" vision for the brand's luxury integrated Mixed Use Resorts. Manages over 4.5+ Billion in Cap-X projects. Oversees the global design team 30+ in Hong Kong, Macau, Singapore and Las Vegas. Prior to this role Eileen was the Vice President for Creative Four Seasons Hotels and Rosewood Hotels.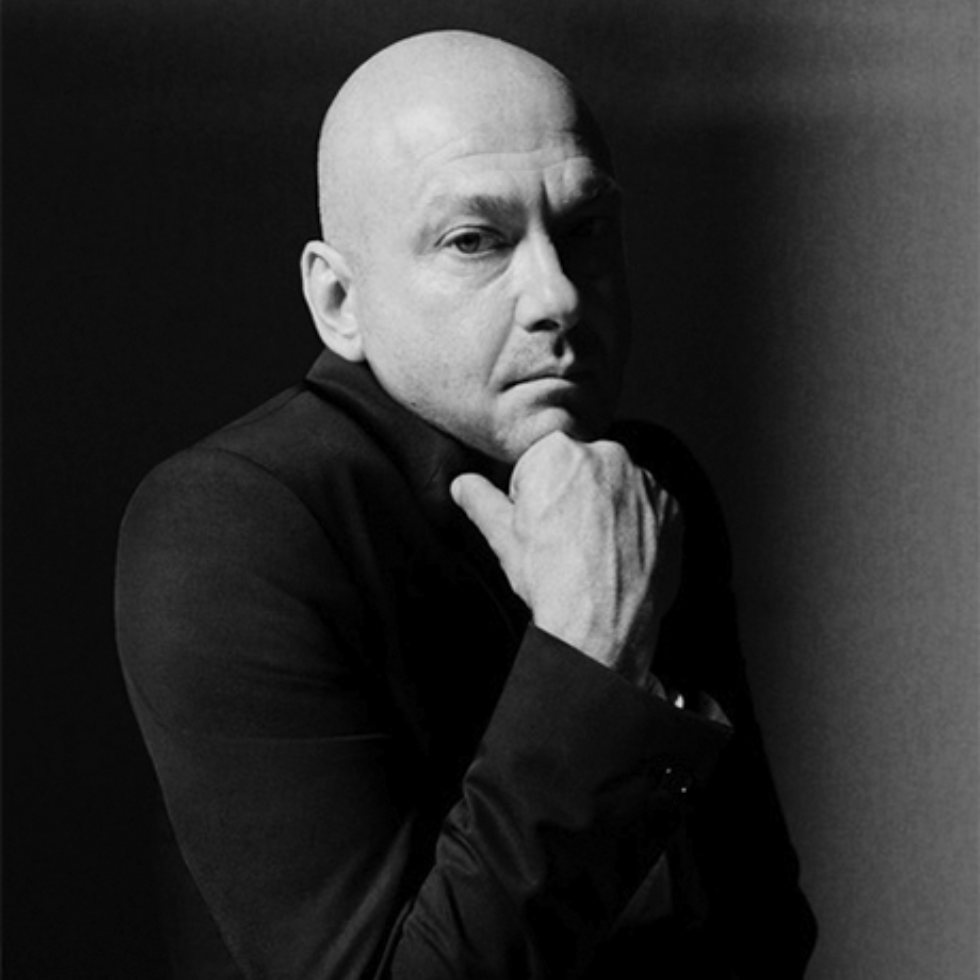 Fabio Ongarato
Founder - Fabio Ongarato Design
For over twenty-five years, Fabio Ongarato has led his studio to create impactful art direction, branding and environmental outcomes. Responsible for spearheading the shift towards brand storytelling in design, Studio Ongarato's expertise in creating immersive hospitality brand experiences has been recognised at an international level, with the studio winning the 2018 AHEAD Asia-Pacific Awards and 2019 AHEAD global award for Visual Identity for its work on luxury Australian hotel Jackalope.
Fabio champions the unique cultures of brands, which he believes should form the basis of their individual narratives. His carefully considered, highly creative process has resulted in acclaimed brand and environmental projects for clients including W Hotels, Ritz Carlton, QT Hotels, Grand Hyatt, Hyatt Unbound Collection, The Sharjah Collection MEA, Four Seasons, Potato Head Seminyak, and Jackalope Hotels.
As one of Australia's preeminent creatives, Fabio's work has been featured in leading publications internationally, including Creative (London), Eye (London), Grafik (London), and IDEA (Tokyo), as well as the Phaidon publication Area alongside the work of the world's most innovative graphic designers.
Overseeing the studio's creative process across offices in Melbourne, Hong Kong and Dubai, Fabio continues to pursue excellence and innovation in creative design.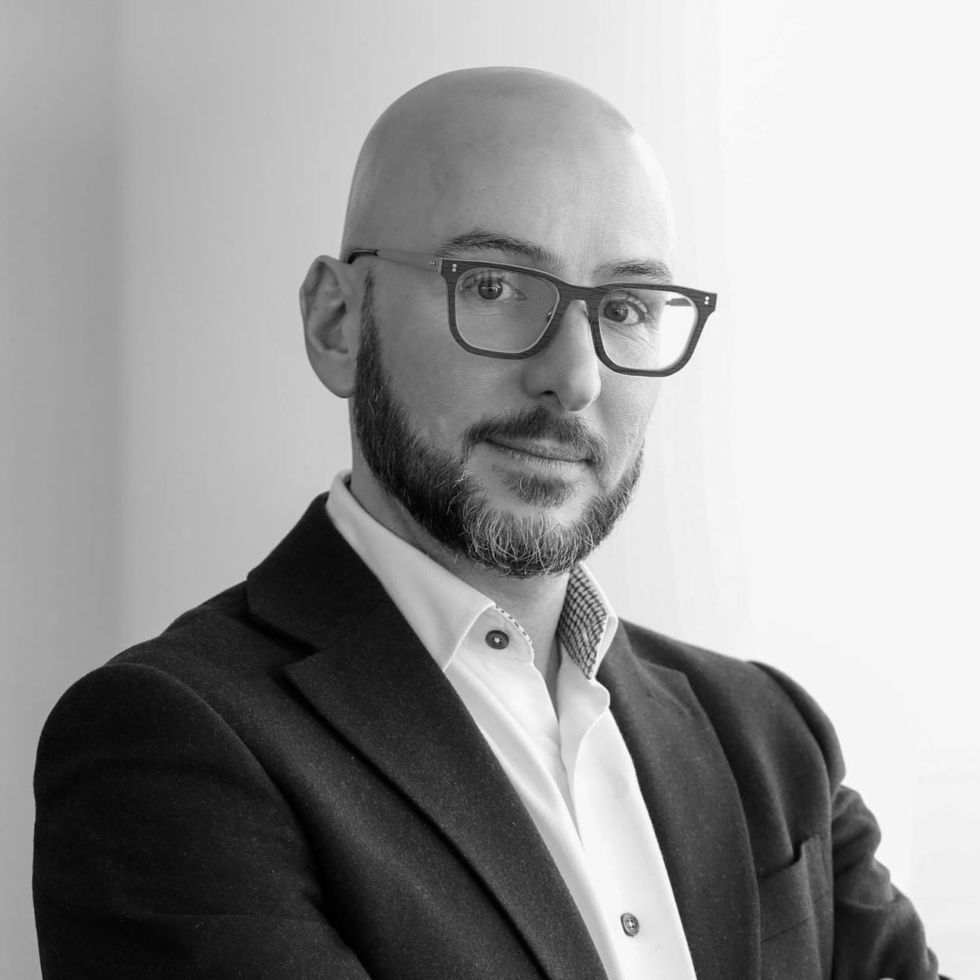 Federico Toresi
Senior Director Interior Design, Luxury Brands - AccorHotels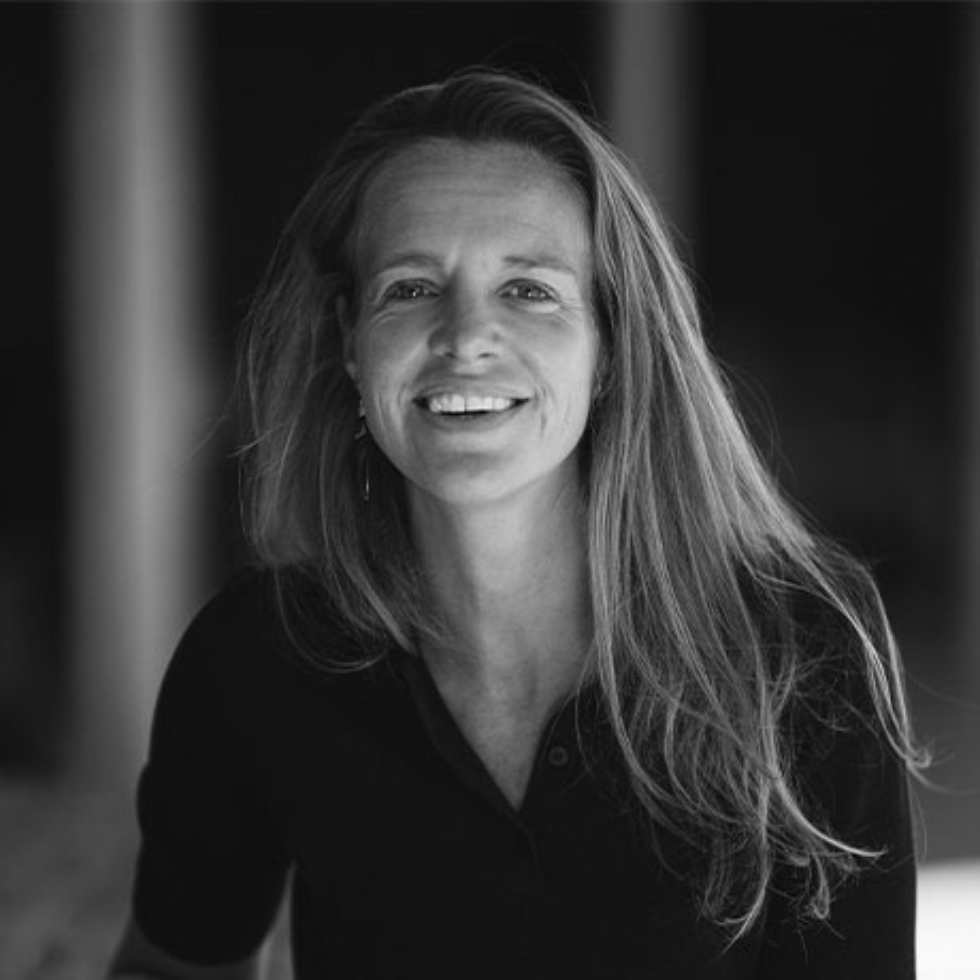 Geraldine Dohogne
Founder – Beyond Design
Geraldine Dohogne is a concept designer by passion, whose love for creating unique spaces has grown over the years. Involved in every phase of a new hotel project, she is in charge of conceptualizing, creating environments and bringing them to life.
Geraldine believes in the power of beautiful interiors to transform daily life. Her interiors are designed to be intimate. It is all about instinct and emotions. For this, she always aims to understand the history of the location, spending time in the country and meeting locals. Respectful of the culture and traditions of the area, the designs of her spaces are the result of intense sourcing (magnificent local materials, antique furniture, crafts and natural fabrics).
She prides herself on her attention to detail, her obsession with quality and her love for the designs of local craftspeople. The search for timeless minimalism and apparent simplicity are central to her work, as is the love of tactile and raw materials.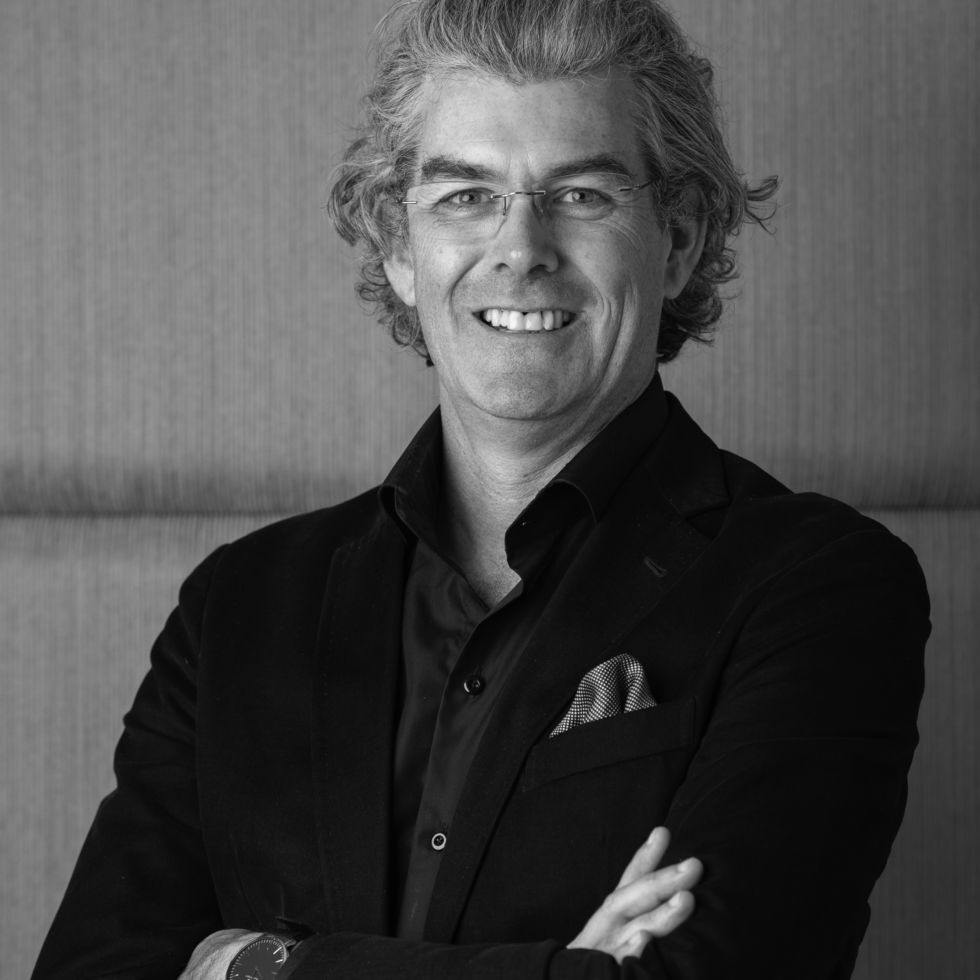 Greg Farrell
VP, Design and Technical Services, APAC - Radisson Hotel Group
Greg Farrell is a hospitality design specialist, he is responsible for devising innovative new hotel and brand concepts and works with owners and developers to bring these designs to life.
A New Zealander with more than 30 years of experience, Greg has developed a strong reputation for his work in the hotel, F&B and residential sectors across the globe. Beginning his career in New Zealand he began his focus on hospitality design in 1989 at Richmond International in the UK. He has held key roles at renowned design firms across the APAC region including Executive Director at Aedas, where he collaborated with many of the major hotel brands.
Greg has established and maintained long-running relationships with many industry leaders. A confident public speaker, he is regularly invited to events to discuss topics ranging from design trends to development strategies and opportunities across the region.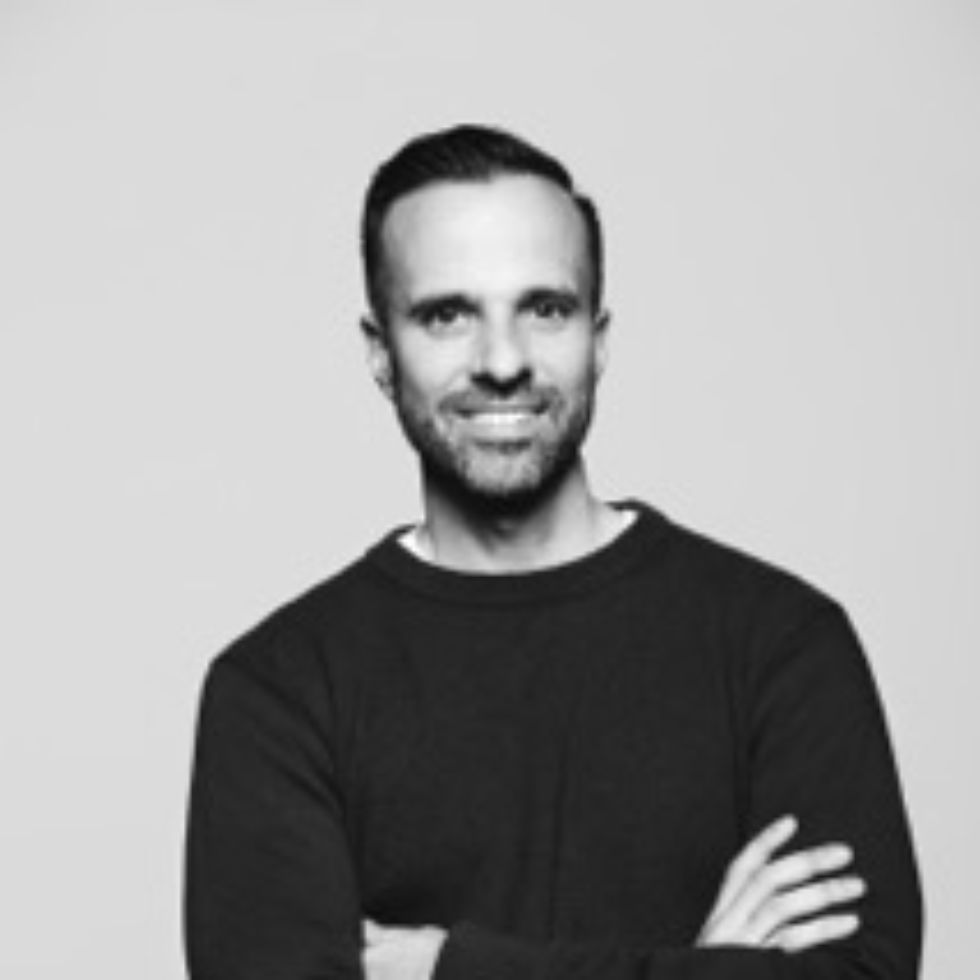 Greg Keffer
Partner / Studio Leader - Rockwell Group
Greg Keffer is a Partner and Studio Leader at Rockwell Group, where he oversees a wide variety of project types, including hospitality, retail, residential, and workplace environments. Greg's combined strengths in architecture, interiors, graphics, and branding allow him to develop innovative and holistic design solutions for a global roster of clients.
Current projects include Moxy Chelsea in New York, Nobu Hotel Barcelona, 15 Hudson Yards in collaboration with Diller Scofidio + Renfro, Warner Music Group Headquarters in Los Angeles, W Nashville, and the Kempinski Hotel Chengdu. Greg also has extensive luxury residential experience, including 111 Murray in New York, Sky in New York, and Station House in Washington, D.C. Other notable projects include the iconic New York restaurants Nobu Downtown and Union Square Cafe, NeueHouse in New York and Los Angeles, Chefs Club in New York, The Time hotel in New York, Hotel EMC2 in Chicago, the MGM Cotai, the Doheny Room and Nightingale Plaza in Los Angeles, Fairmont Le Château Frontenac Quebec City and Five50 Pizza Bar at the Aria in Las Vegas.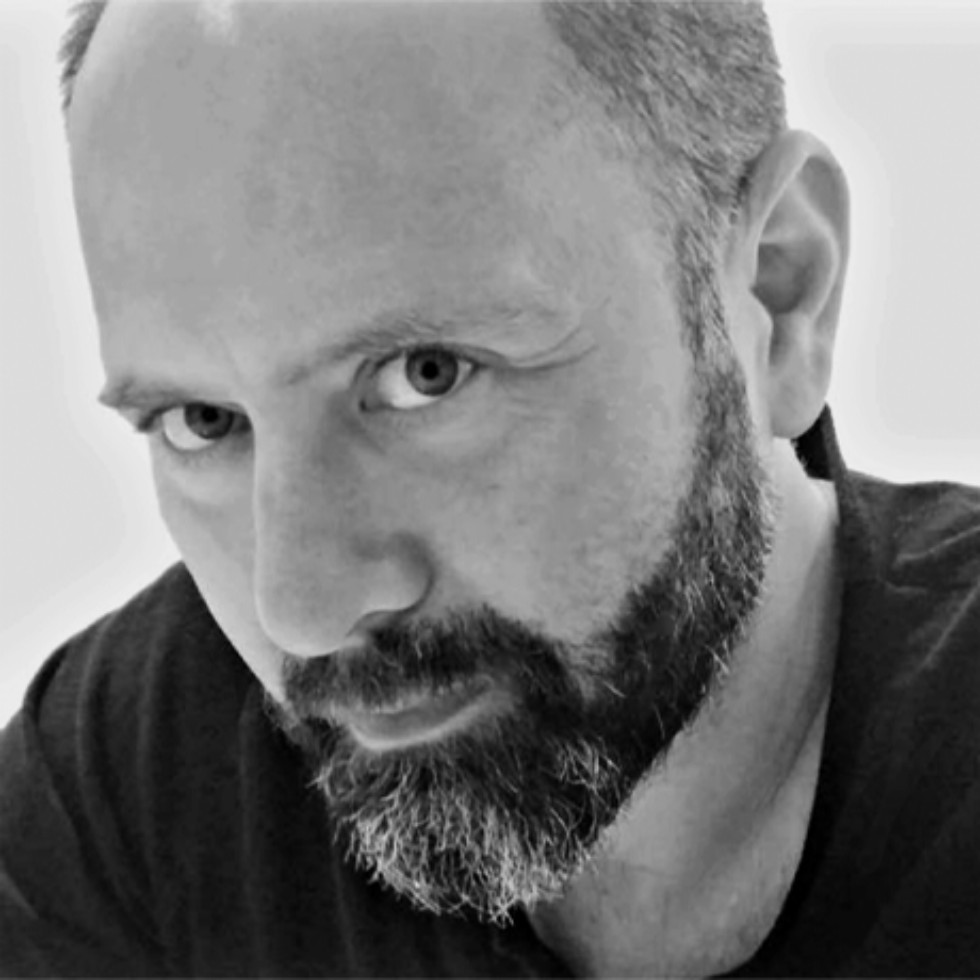 ​Hakan Ozkasikci
Senior Vice President, Design & Technical Services - Kerzner International
Hakan Ozkasikci is the Senior Vice President, Design and Technical Services of Kerzner International. A devoted architect and designer with a 25-year track record in hospitality and branded high-end residential projects, Hakan is focused on high luxury with strong global expertise from blank canvas projects to complicated conversions of urban properties. Recognized as a thought leader for the hospitality industry, Hakan is proud to have his fingerprint on the ultra-luxury projects of the elite hotel brands of the world. He has been an active attendee of prominent international hospitality events as a key-note speaker.
An ever-loyal pupil of classical motorcycling, an experiential cook, a progressive father and husband, and the writer of a new book.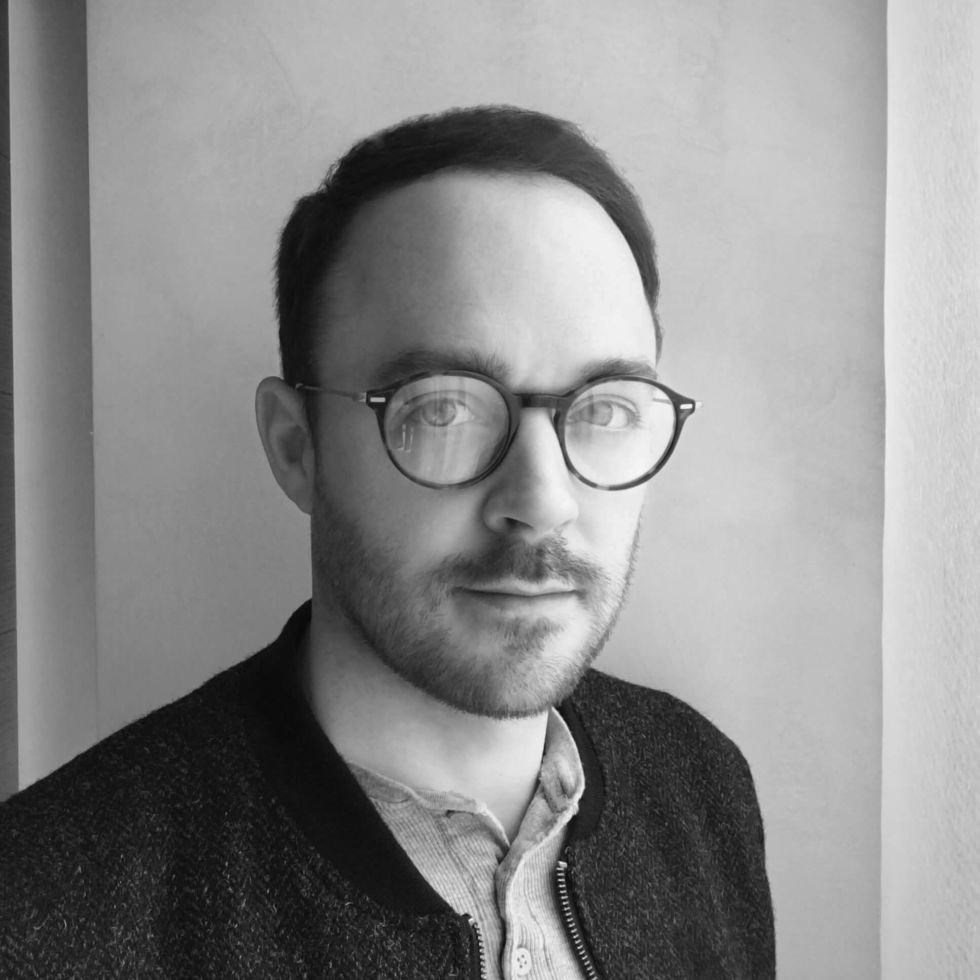 Henry Reeve
Director of Interior Design - IHG
Henry Reeve as Director of Interior Design for InterContinental Hotel Group (IHG) is responsible for the design, development and product quality of all new openings and refurbishments of both Kimpton and Hotel Indigo properties across the EMEAA region.
Since joining IHG in 2015 Henry has become an integral part of the Design & Engineering team. Henry has been instrumental in positioning both the neighbourhood story led boutique brand Hotel Indigo and launching Luxury brand Kimpton into Europe to ultimately deliver over 40 brand defining and often award winning boutique and luxury hotels across the EMEAA region.
Henry has worked across the majority of IHGs brands. Notable projects include the successful creation and subsequent roll-out of the new Holiday Inn Express Design scheme across the wider European region, in addition to leading the creation of the noted Luxury eco-led QO Amsterdam Hotel.
Prior to joining IHG Henry was Associate Director at forpeople, and a Creative Director and Designer at a number of guest experience, retail, and event agencies based across London. Henry has worked for clients as diverse as Nike, Lotus, Peugeot, Mulberry, Bollinger, Pfizer, Coca-Cola & McDonalds.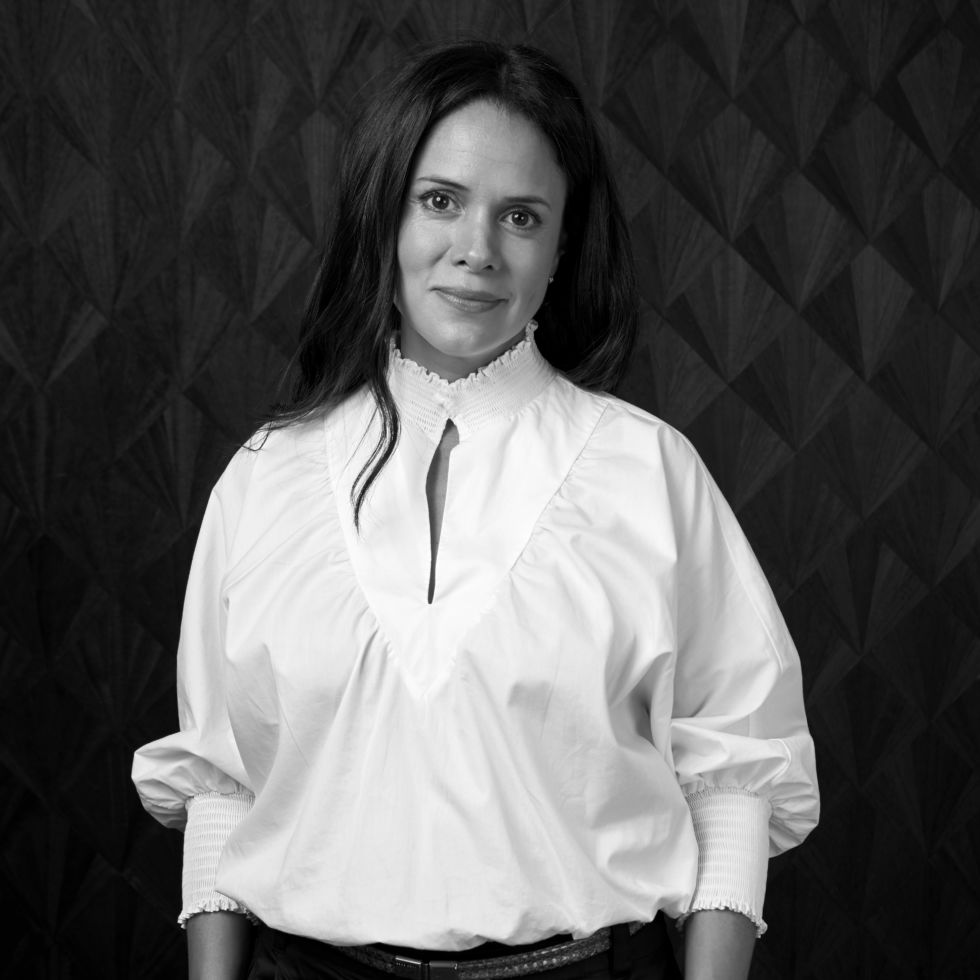 Hilda brings more than 15 years of interior design experience and an acute specialisation in FF&E to her role as Design Principal. Born and raised in Mexico, her international career in textiles and interiors began early, and in 2002 she was awarded first place in the International Design Biennale in Mexico City. She received a master's degree in textile futures from Central Saint Martin's College of Art & Design in London, and her deep knowledge of textiles and passion for interiors bring a unique approach to her methodology.
She has worked as a creative leader launching textile ranges for the interiors industry, as well as a fabric buyer, product developer, and trend forecaster for suppliers around the world. Previously Associate of FF&E at Godwin Austen Johnson's Dubai headquarters, Hilda is known within the interiors and hospitality industries for her particular and exciting creative style. She works across all projects in Wilson Associates' Dubai studio as Design Principal, FF&E assisting the team in creating unique concepts with flair.
Hilda's expertise is often sought by industry publications and brands in forecasting upcoming design trends and providing input on emerging ideas. She has been named one of the region's most influential designers and was listed in the Top 50 Power List published by Commercial Interior Design Magazine.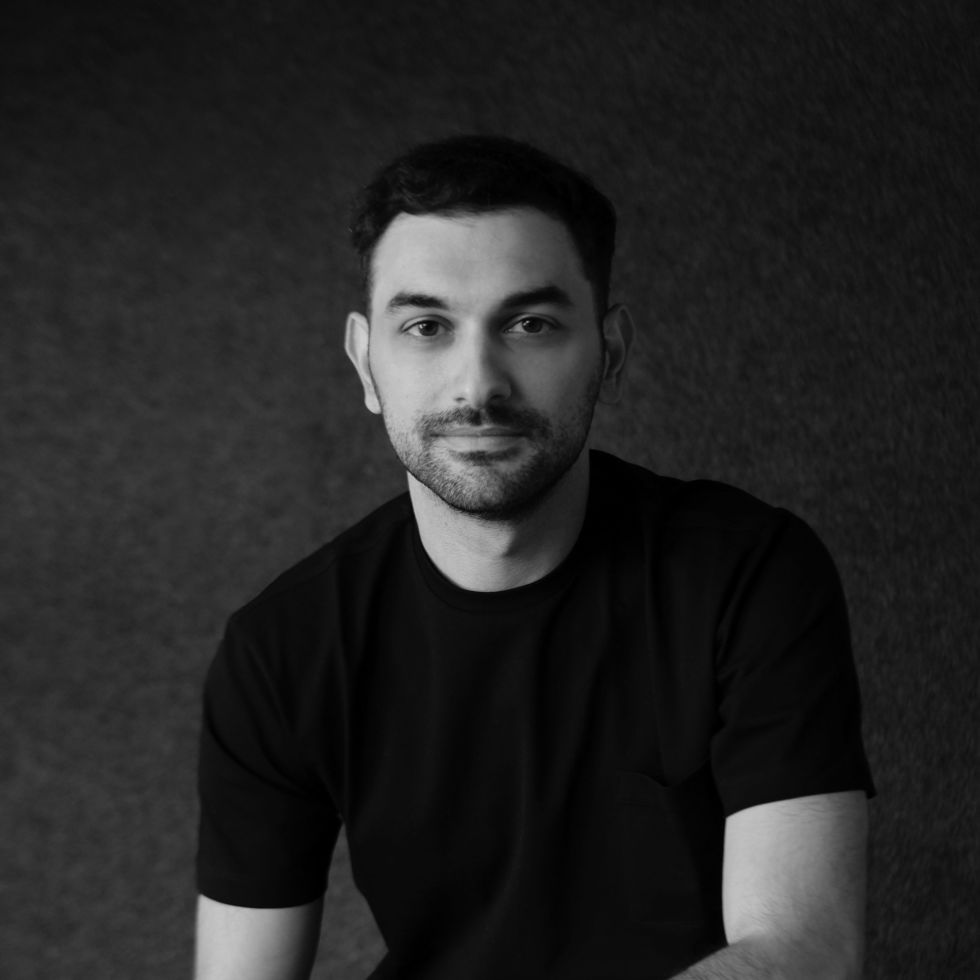 Husain Roomi
Co-Founder - H2R Design
By growing up in the midst of some of the most architecturally inspiring cities in the world, Husain Roomi has extended this influence with an Architecture Degree from Kingston University in London, England. His education acting as his own 'design hub' and with a greater understanding of where architecture is heading in the future, he tunnels this broad understanding of design and applies it with a focus on the hospitality and the F&B sectors.
Though young, his approach and vision were quickly recognized by leading firms in the industry such as Aedas' Dubai office, where Husain worked previously. Surrounded by the entrepreneurial spirit from a very young age, and his innate urge to explicitly create environments with a passion in F&B and hospitality, empowered Husain to found H2R Design with his brother Hasan.
Recognising the opportunity for the evolution and acceptance of soulful spaces in the UAE, his integration and attention to detail with respect and consideration to context – regardless of the brief or project – has helped shed light on his beliefs. It has also fuelled his interest in new approaches in not only design, but also his own passions of travel, art, food, music, photography, cars and fashion. Using his experiences and perspective, he creates positive relationships between clients, allowing for a more comprehensive, unique, and personalised design. His clear and level-headed mindset compliments the rest of the team by managing expectations and overachieving them, while retaining the ability to bring a sense of refinement and finesse to each project and the firm.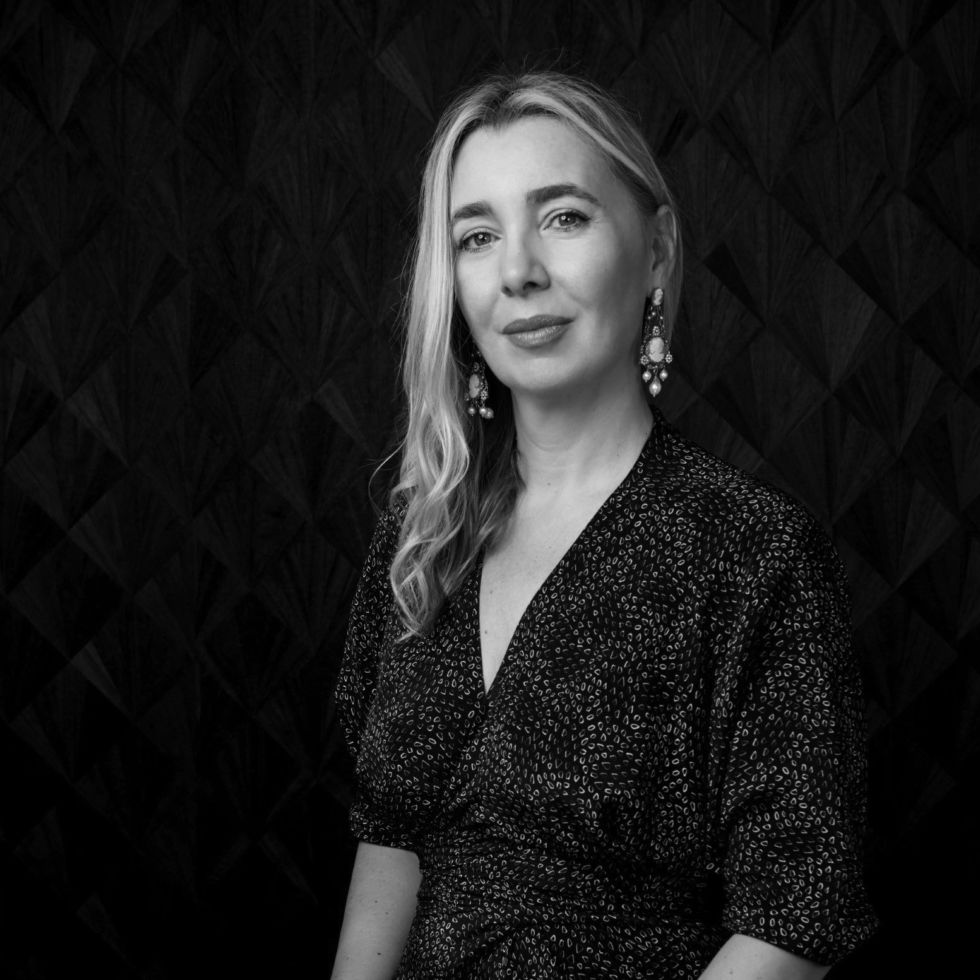 Isabel Pintado
Senior Vice President Design & Innovation - Four Seasons
A seasoned interior architecture professional, Isabel has invaluable familiarity with the region's culture and business landscape, as well as an in-depth knowledge of the design industry.
She leads the brand's Dubai design studio, overseeing the design direction for each project, and generating opportunities for Wilson's global design studios. Much of her inspiration is drawn from her love for travelling, watching people on the street, and visiting exhibitions by an eclectic roster of artists and designers. Her style is one of harmonious natural and contemporary elements.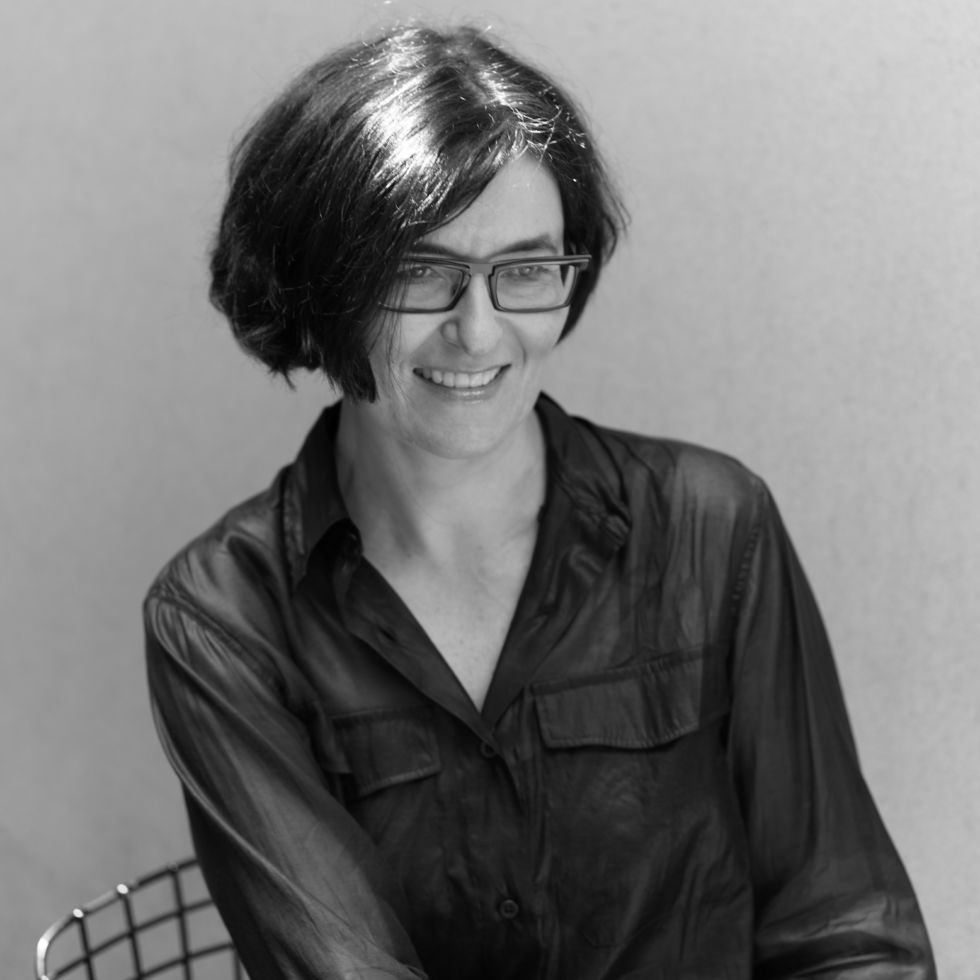 Isabelle Vergnaud
Associate - Kerry Hill Architects
Isabelle graduated from the Ecole Camondo in Paris, France in 1989. After gaining some experience in London, France & Singapore, she moved to Australia where she established her Interior Design company, Collins Vergnaud.
While there, she completed a number of luxury hotels as well as high end residential projects in India, Fiji, Oman, Dubai and Australia.
After an absence of 15years, Isabelle returned to Singapore to join the Kerry Hill's team . She worked on exclusive projects in China, India and Japan and is now involved in projects in the Middle East.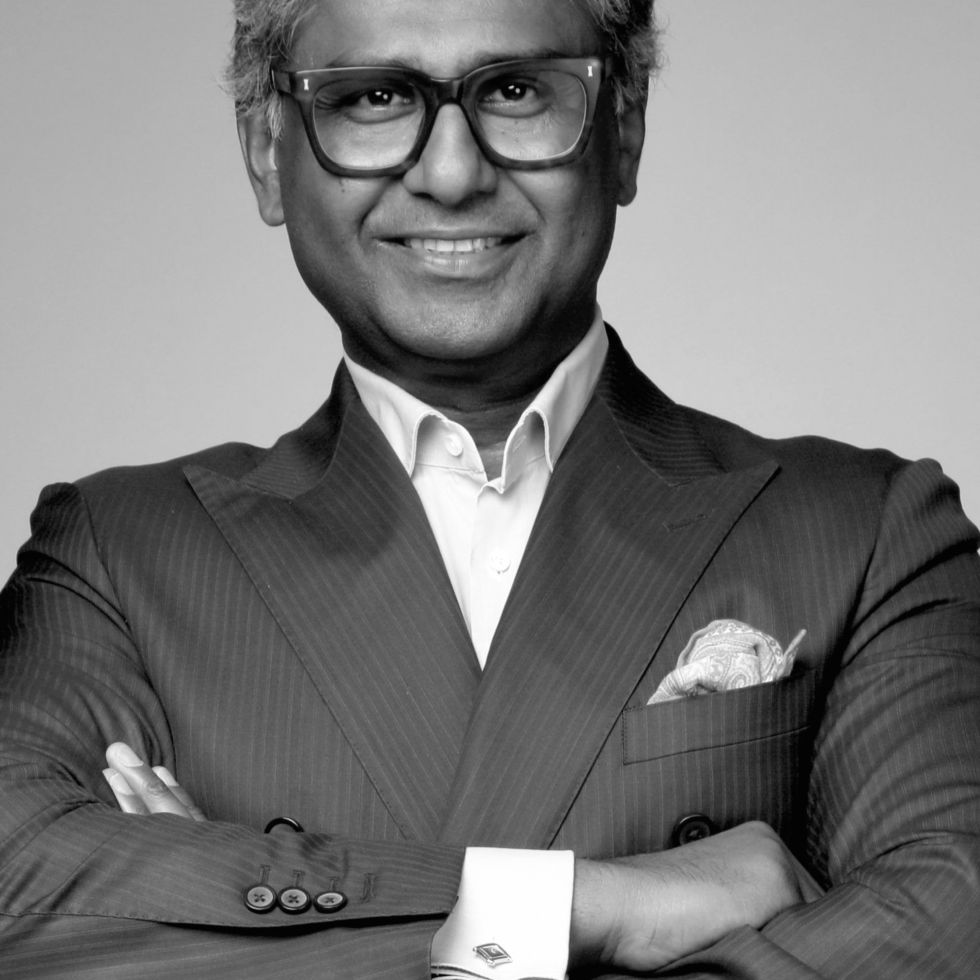 Iype Abraham
Commercial Development Director - Edwardian Group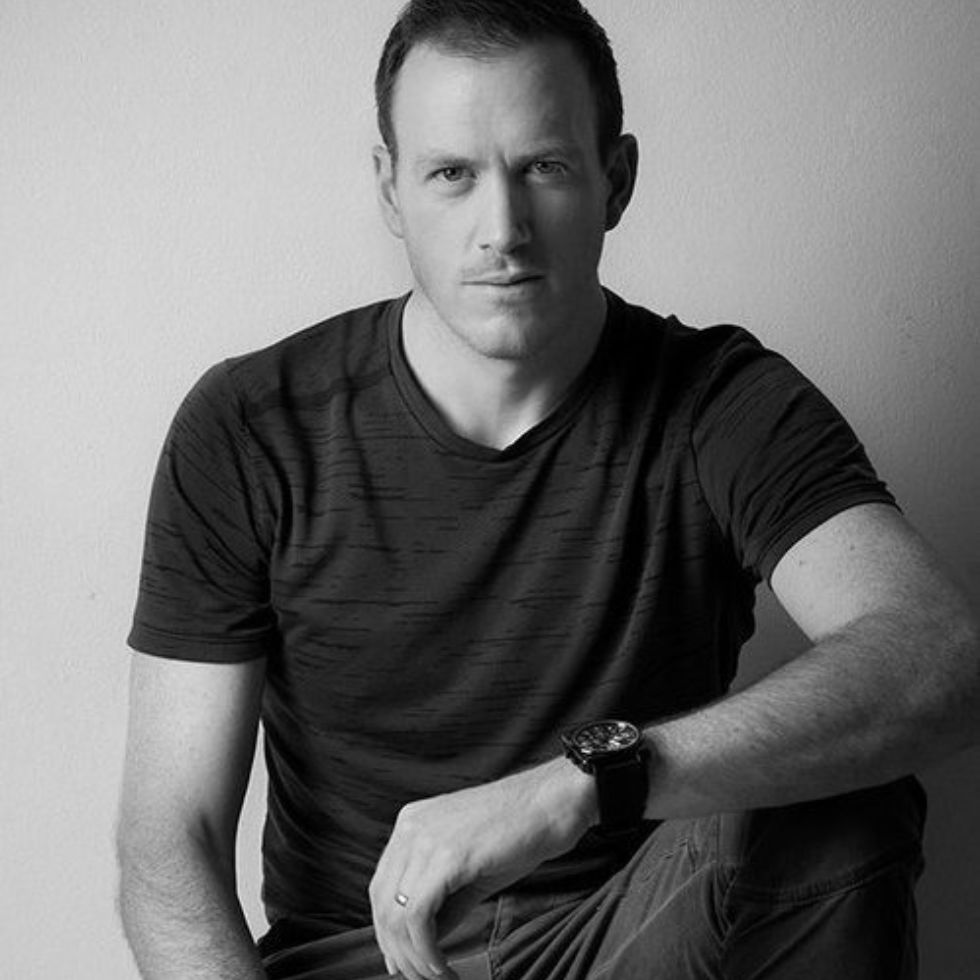 Jack Alexander
Architect - Fox Browne Creative
In early 2017, I partnered with Fox Browne Creative, to bring architecture fully into the overall design culture of the team. Collectively, we saw an opportunity to craft projects more thoroughly and more conscientiously; to understand the requirements of a project from inception to user-experience.
In our work together thus far, I've had the opportunity to craft a large-scale masterplan for an entire private island, build a 4-storey tree-house in a Big 5 Private Game Reserve and rebuild a unique Lodge in the world's oldest desert in Namibia; andBeyond Sossusvlei Desert Lodge. I am currently in the process of designing and developing lodges in Zambia, South Africa and Tanzania, including a spa with a floating lap pool on the precipice of the world's largest intact caldera.
My inspiration comes from the extraordinary places in which I've had the opportunity to work and to build. My design work is fundamentally premised on its ability to reconcile itself with its context – physically, culturally, and aesthetically. The buildings are all different, but they all follow the same basic principles: always reactionary, always circumstantial. In many ways, I spend my time creating comfortable viewing platforms; beautiful caves; contemporary huts.
Prior to collaborating with Fox Browne Creative, I worked for Silvio Rech and Lesley Carstens for 7 years. During this time, I was the project architect for some of the world's most prestigious and award-winning private islands and lodges including Time + Tide's Miavana Private Island, Madagascar, Leobo Private Lodge, Waterberg, South Africa, Norman Carr's Chinzombo Lodge, Zambia and Angama Mara, Maasai Mara, Kenya.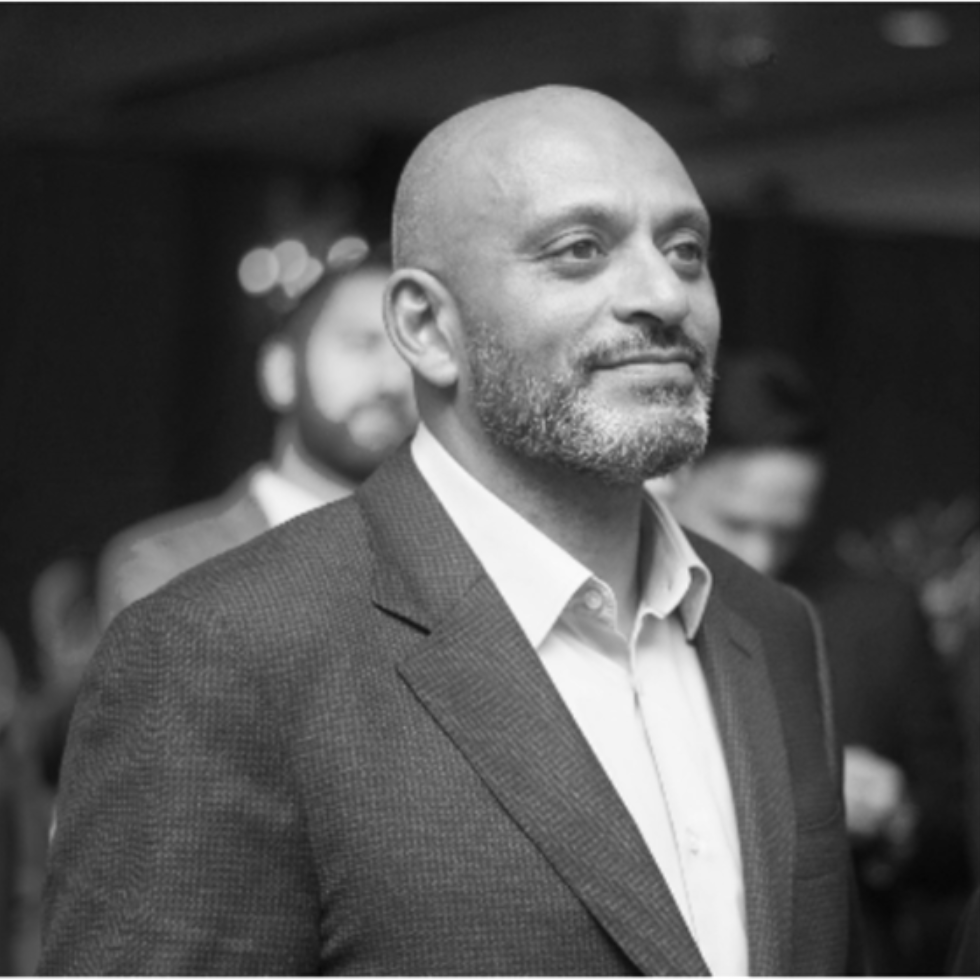 Jason Wischhoff
Managing Director, Benihana - Minor International
With nearly two decades of experience in executing hotel developments for several hotel chains in Europe, my passion for dining & nightlife was the prime unique selling point in recent years anchored to hotel brands in the upper lifestyle/luxury sector.
Having joined Benihana Q4 2019 (part of Minor International), I oversee the growth and operations for a group now in it's 56th year of operations globally responsible for outside the US, Caribbean & South America.
To date, Benihana holdings has 19 locations across 12 countries with a solid growth trajectory of additional restaurants to openings in the next few years in Europe, Canada, Middle East & Asia.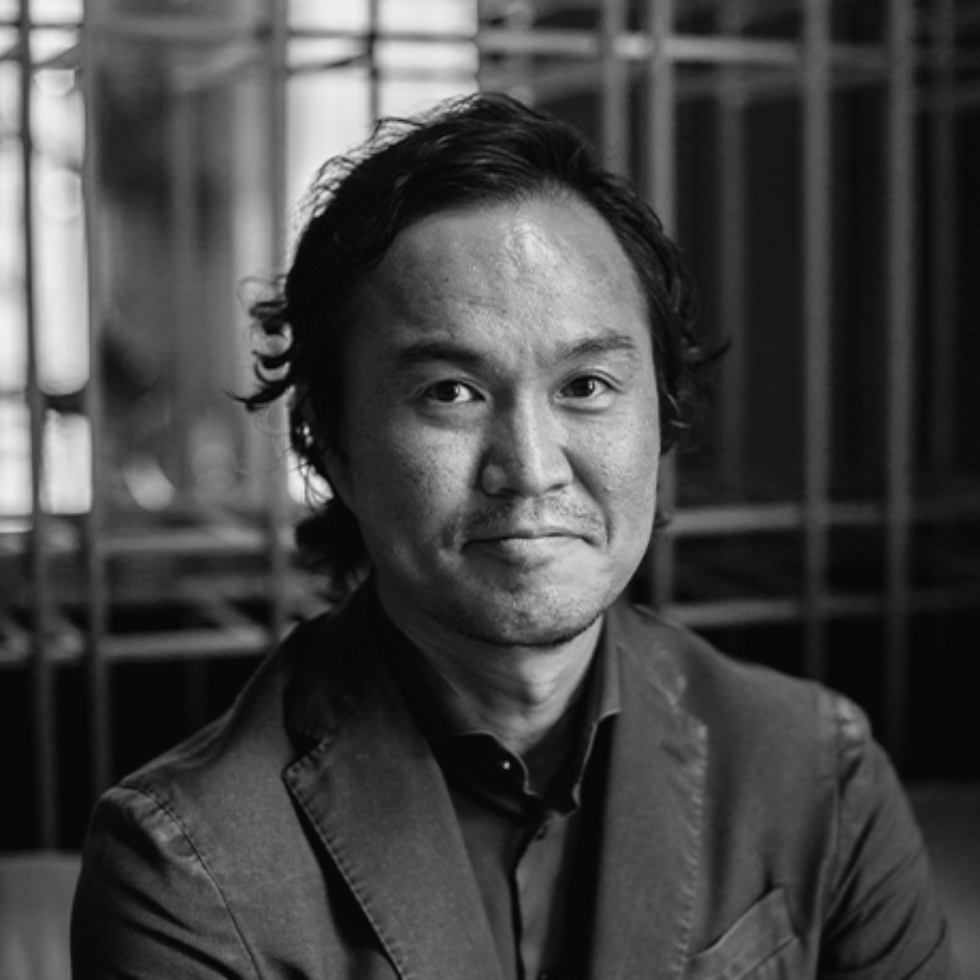 Jinou Park
Founder – Normal Co.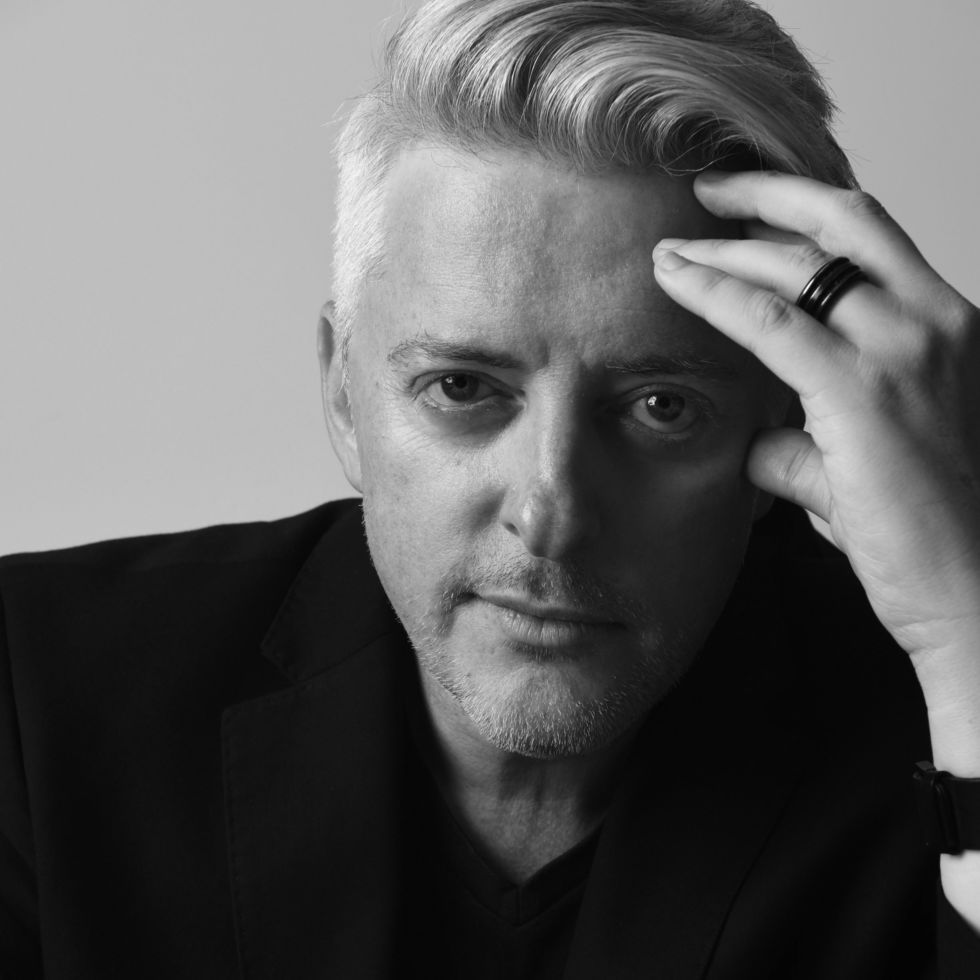 Justin Wells
Founder - Wells International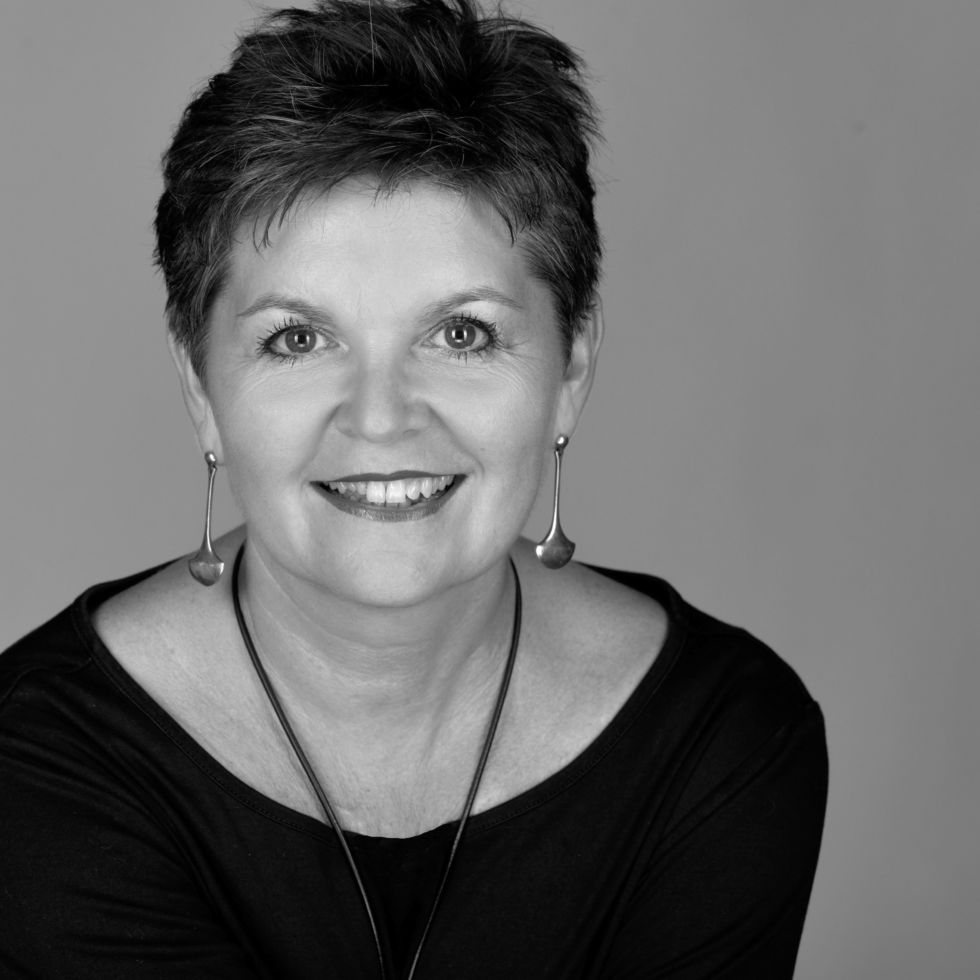 Karen Hay
Founder & Creative Director - IN-dulge
With 25 years of solid design experience in the design industry, covering UK, Asia and the Middle East, Karen was formerly the co-founder and Director of Stickman Tribe Ltd, a Dubai and Hong Kong based design firm. In 2016 she established her own design clan IN-dulge in Hong Kong, with a cutting edge focus on luxury Interiors for Hospitality, working with many of the world's leading hospitality and leisure hotels and resorts.
Harnessing her Scottish heritage, international experience, entrepreneurial spark and keen sense of sustainability, combined with a few years working in a reparatory theatre designing, building and painting sets. Today, she remains hands on and her theatrical story-telling flair certainly shines through her projects.
Recognised for her successful, and award winning projects Karen is regularly invited as a guest speaker at industry conferences throughout Asia, including talks to several of the hotels' operation teams on F&B trends and strategies.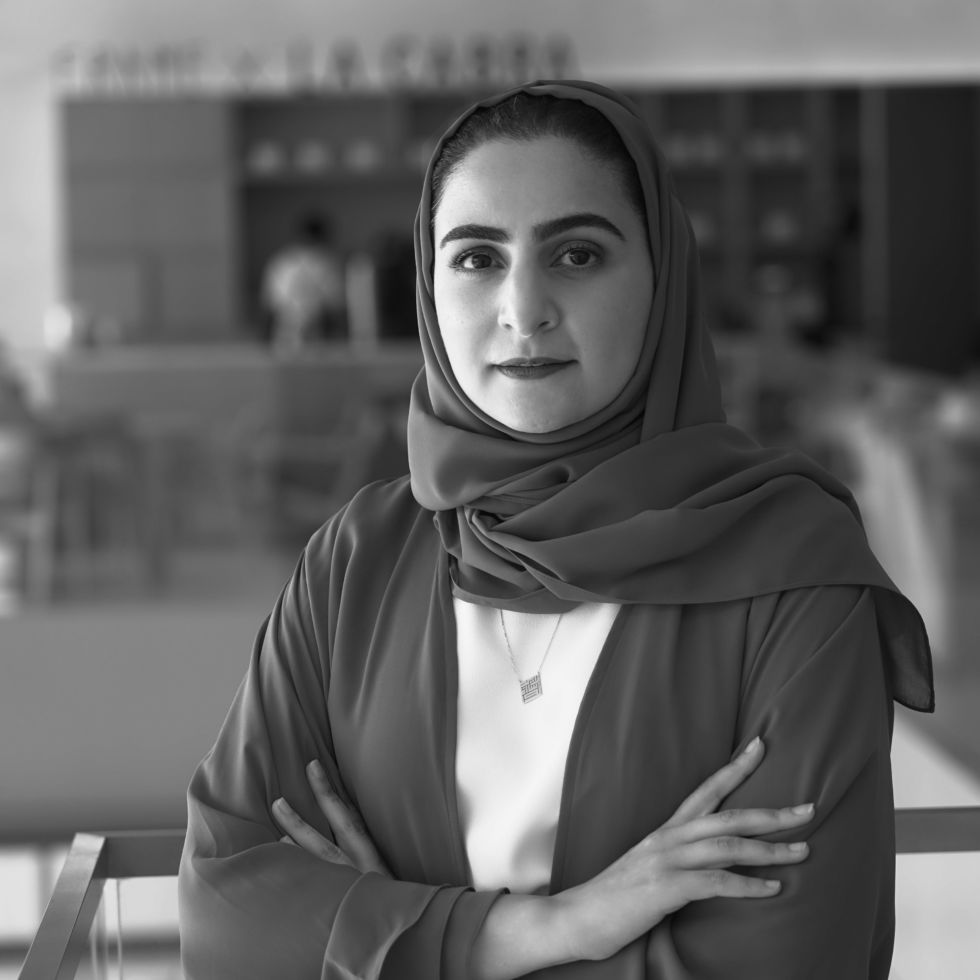 Khawla Al Hashimi
Director of Projects - Shurooq
Khawla Al Hashimi is currently the Director of Projects at Shurooq. She has worked there for the past 10 years, where she started as an architect and grew through the ranks. She has designed and managed the development of many projects spanning from hotels to beach promenades and libraries. Her project portfolio includes Kingfisher Retreat, Al Faya Retreat, the Chedi Al Bait Hotel, House of Wisdom, Khor Fakkan Beach to name a few. Some of these projects have won prestigious awards like: Conde Nast Traveller's best new hotel in the ME in 2020, and Luxury Lifestyle Award for best luxury eco retreats and best luxury boutique hotel in the ME in 2020.
She also worked as an architect at Dubai Properties before moving to Shurooq, and has several projects in Dubai under her belt as well. Graduated from the American University of Sharjah with a BA in 2008.
In essence Khawla is a values-driven architect and a strong advocate for Sharjah's image. She believes in sustainable projects that compliment and showcase their context and history. She believes that buildings are the platform with which we get to experience a location. It is with this philosophy she is leading a team that is single-handedly transforming the face of Sharjah.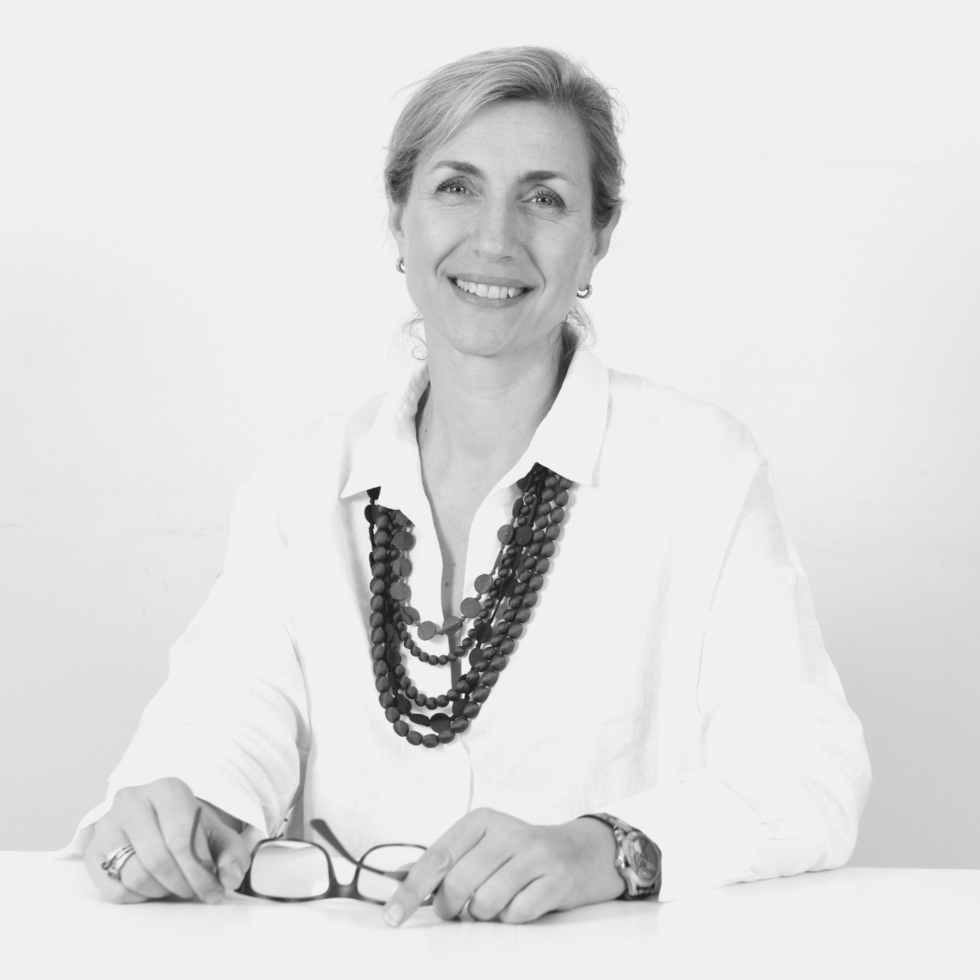 Kristina Zanic
Founder - Kristina Zanic Design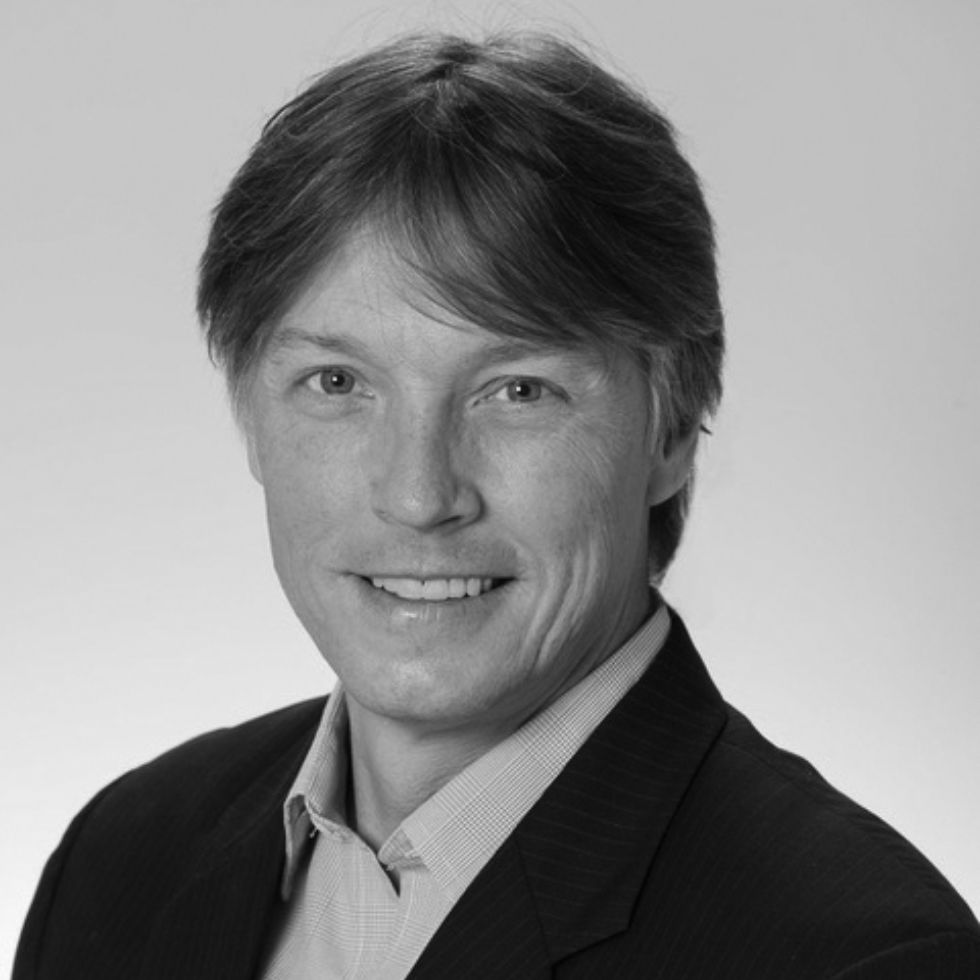 Leo Eskenazi
Vice President Architecture & Design - Hilton Worldwide
Leo Eskenazi is an architect with 30 years of experience in architecture, construction and Interior design leading hospitality, gaming and mixed-use projects in the US and internationally. In his role of Vice President of Architecture and Design at Hilton Worldwide, he manages the design process of all new development, conversion and renovation projects in Latin American and Caribbean including Luxury, Full service, focused service, lifestyle hotels and resorts. Leo is also responsible for the development of Brand prototypes and global Design initiatives.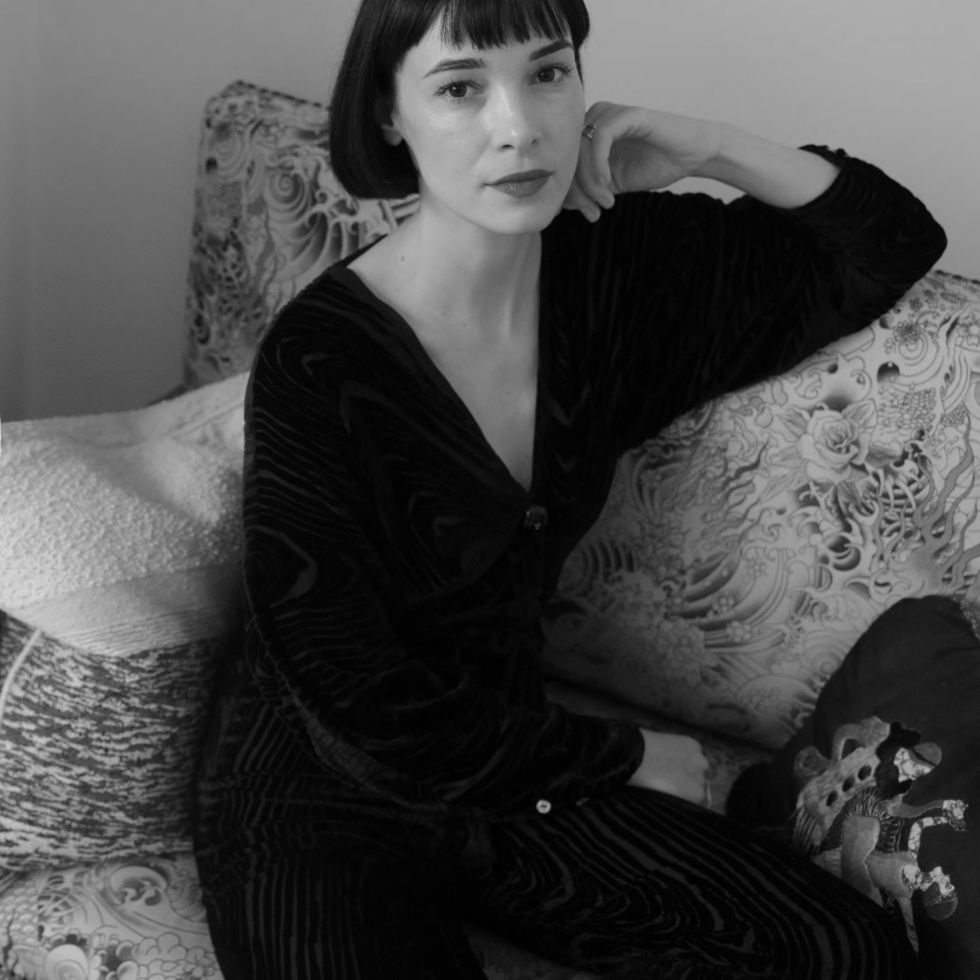 Linda Boronkay
Design Director - Linda Boronkay
Linda Boronkay was Design Director for Soho House responsible for UK, Europe & Asia regions. She was the winner of Britain's Best Emerging Interior Design Award while still at university and since then she has worked for some of the world's top design firms such as Tom Dixon, Martin Brudnizki, global studio Woods Bagot and Tara Bernerd & Partners.
She benefits from a distinctive and varied professional background that comes from working for some of the world's leading hospitality companies such as Soho House & Co., Caprice Holdings, Four Seasons Hotels & Resorts, Starwood Capital, The Morgans Hotel Group, The Howard Hughes Co., Virgin Hotels, Nobu and also from having created custom residences for high-profile private clients in 4 continents over 10 countries.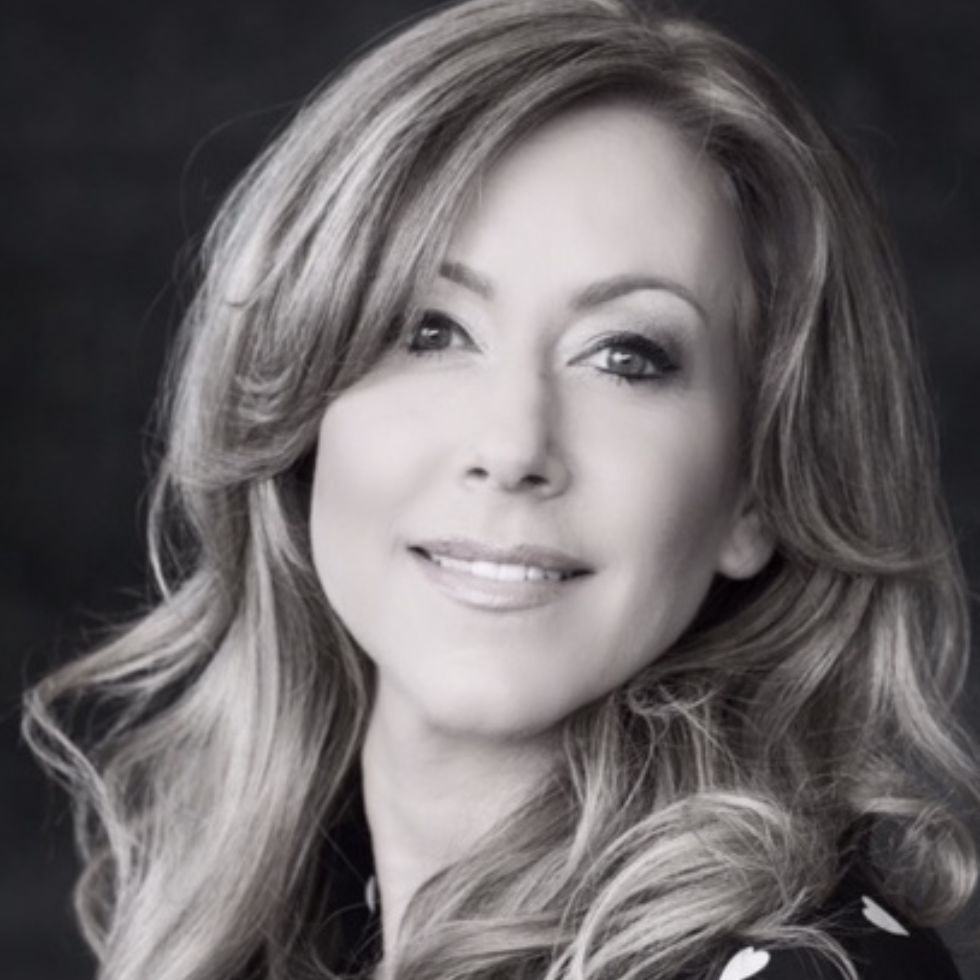 Lisa Pasternack
Senior Director, Interior Designer - Four Seasons
As Senior Director, Design + Innovation, Lisa provides design oversight for Four Seasons Hotels & Resorts across all new builds and capital projects and is responsible for guiding and supporting the Global Design + Innovation teams based in Toronto, Dubai, and Singapore. In conjunction with Four Seasons internal teams and project consultants, Lisa works with the team to establish the appropriate design language for each project, focused on conveying the Four Seasons commitment to quality and luxury. With a keen eye for design and details, Lisa is also constantly on the lookout for new and emerging design talents who can help bring these projects to life.
Over Lisa's 24 years with Four Seasons, she has led the design and construction of several properties, gaining valuable insight into the world of new builds and renovations, and has been instrumental in keeping the Design Standards current for over a decade. Lisa managed the design and construction of the Four Seasons R&D Studio based in Toronto, is involved in several new initiatives both within the Design + Innovation department and company-wide and has advanced improvements to our Fitness Facilities. Her knowledge of luxury hospitality and her attention to detail are valuable assets in her drive towards product excellence.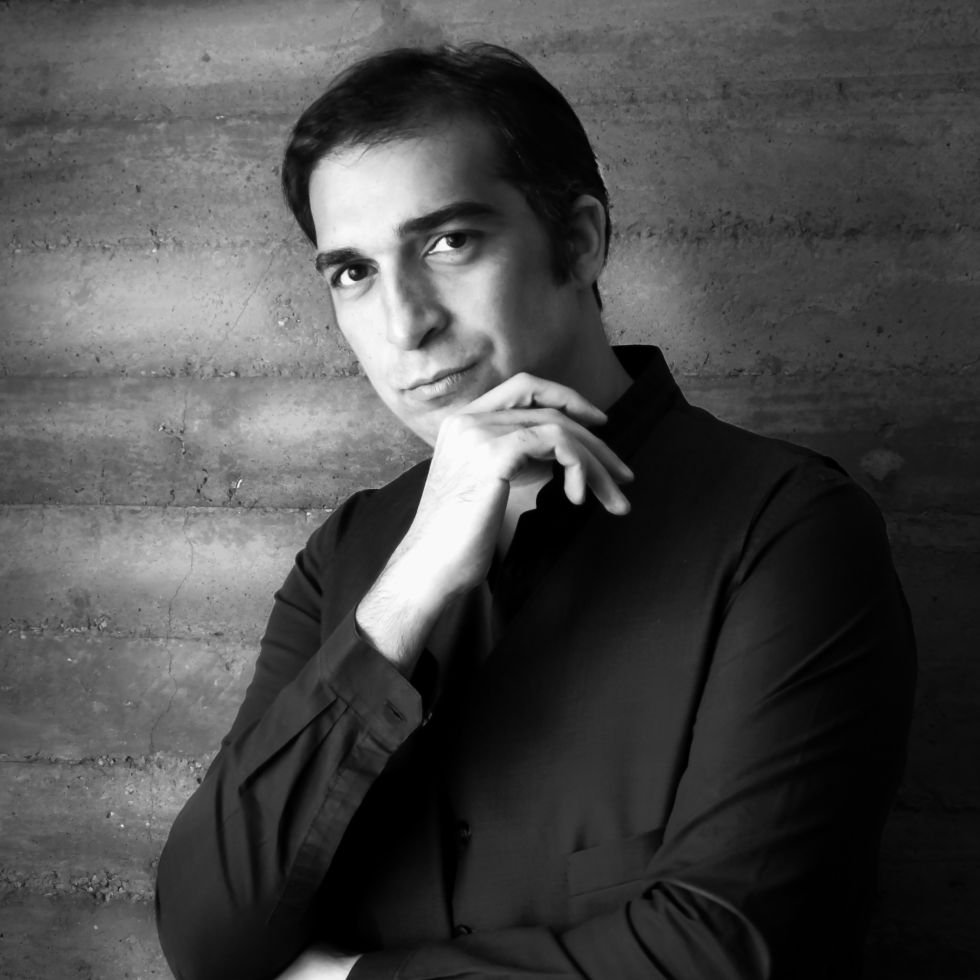 Lotfi Sidirahal
Group Managing Director - Atelier Pod
The architect graduated from the Ecole Spéciale d'Architecture in Paris. By the end of the 1990s, he published radical designs about new media's sociological impact on urban lifestyles. His foremost research and prototypes were displayed in renowned art centres and exhibitions worldwide such as Vitra Design Museum, Graz Art Museum and Hangaram Seoul.
His early works not only attracted the attention of art critics but also quickly drew the attention of the world of luxury that soon began to engage his design studio; "Atelier Pod" to create signature works in accordance with their brand image, surrounding culture, and an everlasting guest experience.
Atelier Pod, the architecture and interior design firm he still manages today is based in Paris, Casablanca and Dubai and is referenced by prestigious hotel operators such as Four Seasons, Marriott Luxury,Anantara, Hilton and Accor Luxury.
Last year, Lotfi won the Villegiature Awards at Chateau de Ferrières in Paris and the prestigious Versailles Prize for hotels at Unesco.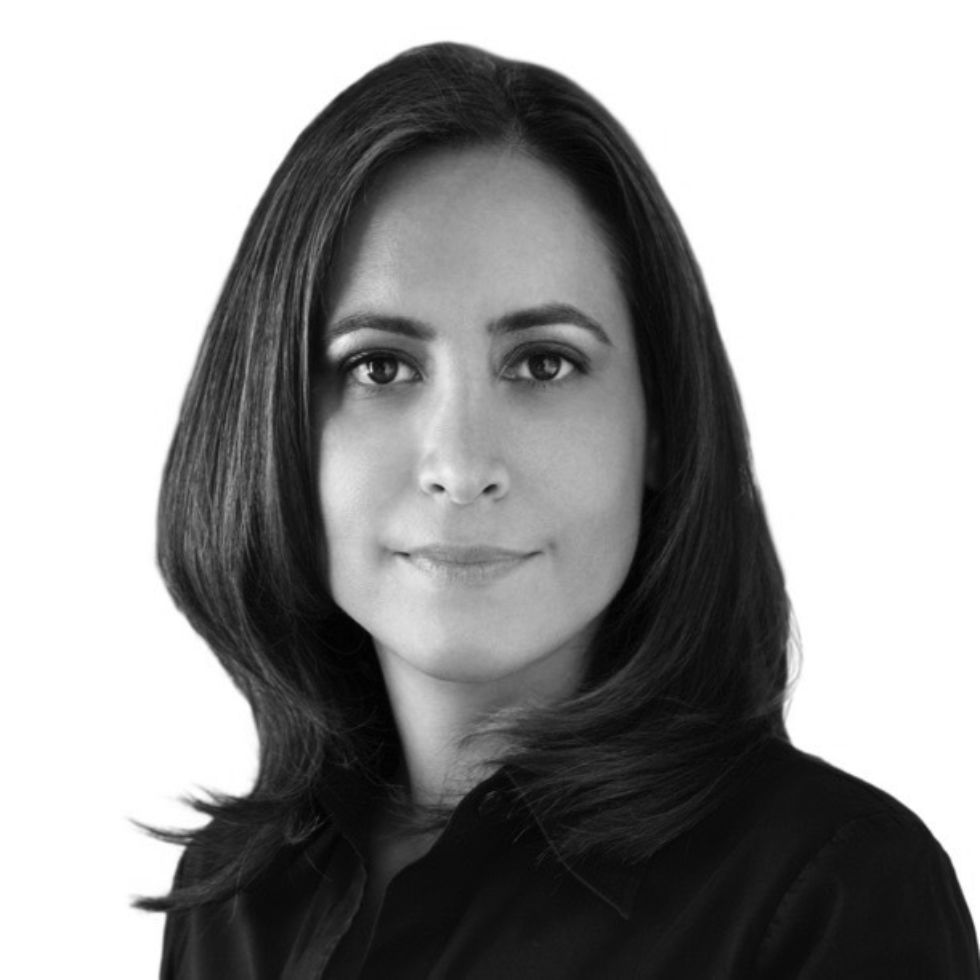 Mari Balestrazzi
Director of Operatioms – Airbnb
Mari Balestrazzi is Director of Operations at Airbnb where she oversees design for Hyatt's portfolio of full service brands. Prior to her role at Hyatt, Mari was Senior Vice President of Design at Morgans Hotel Group where she was responsible for overseeing all design for the company. Previously, Mari was Director of Design for St. Regis Hotels at Starwood Hotels and Resorts and Studio Director for Aero Studios Limited in New York City where she oversaw new construction and renovation projects for both private residences and commercial projects, including 60 Thompson and Giorgio Armani's private residence in New York.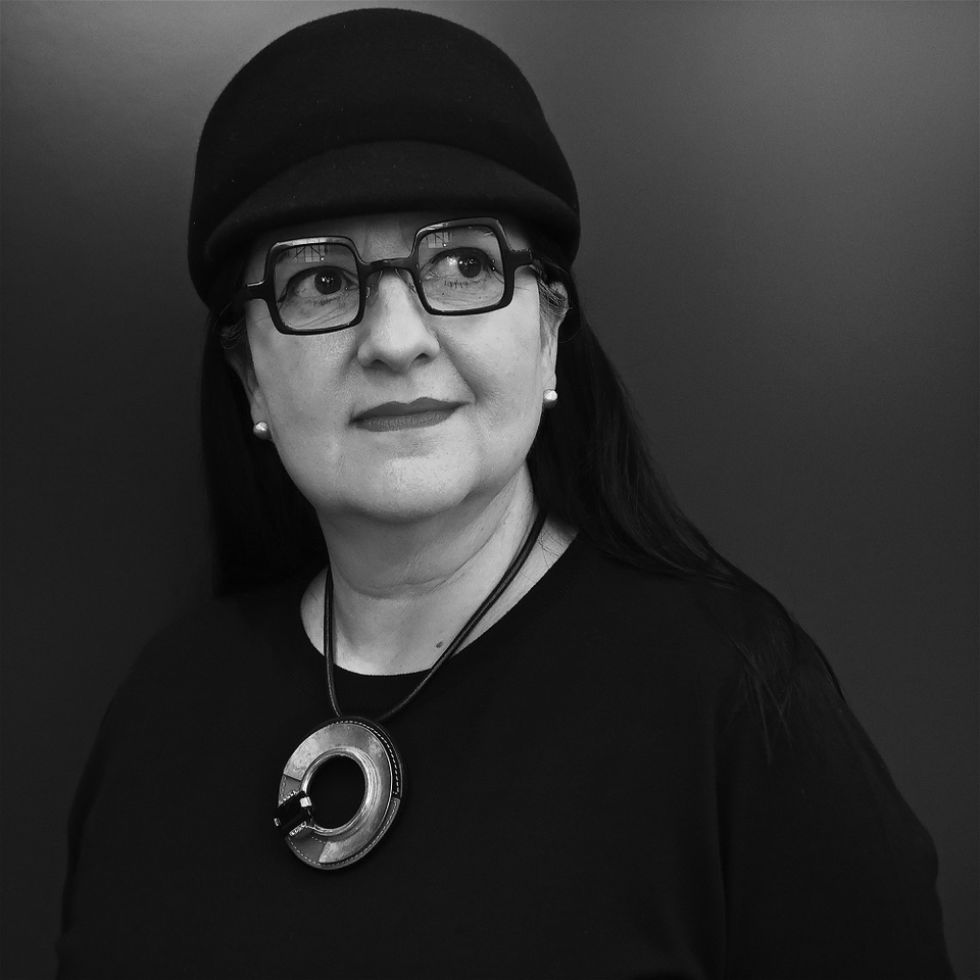 Maria Wong
Founder - WOW Architects
As Design Director and co-founder of Warner Wong Design and WOW Architects, Maria sets strategic objectives and oversees the development of the WOW team. Under Maria's direction, WOW's extensive portfolio of work has been governed by a commitment to creating spaces of extraordinary sensory experience rooted in culture, memory and place.
Maria leads the design and implementation of bespoke residences, health and wellness facilities and hotel and restaurant architecture and interior design. Projects include the Singapore High Commissioner's Residence in London, the Bishopsgate House, Sentosa Cove House and Chiltern House in Singapore. A long held commitment to promoting creative collaboration led to the adaptive reuse of the Niven Road Studio into WOWHAUS.
Committed to promoting sustainable design and education, Maria has taught sustainable architectural design at the National University of Singapore, and served on the NUS/RIBA Accreditation Committee. She has published on the topic of sustainability and represented WOW as a founding member of the Singapore Green Building Council. Maria served as a member of the Board of Governors of the Singapore American School from 2008-2015. Maria and her Partner Wong Chiu Man were recognised with the Distinguished Alumni Award from the University of Southern California School of Architecture in 2020.
Born in Australia, raised and educated in Mexico City, Maria began to study Architecture at Universidad Anahuac in Mexico City and completed her undergraduate degree at the University of Southern California. Maria earned a Master of Architecture from the Graduate School of Design at Harvard University in 1991.
Prior to founding Warner Wong Design and WOW Architects in 2000, Maria founded multidisciplinary design consultancy Parallax Design. She worked in Japan for Nikken Sekkei before moving to Singapore in 1992. In 2007, Maria was the recipient of the prestigious Veuve Clicquot La Grande Dame Award, an international award that recognizes exceptional women in business who have made a significant contribution to their profession.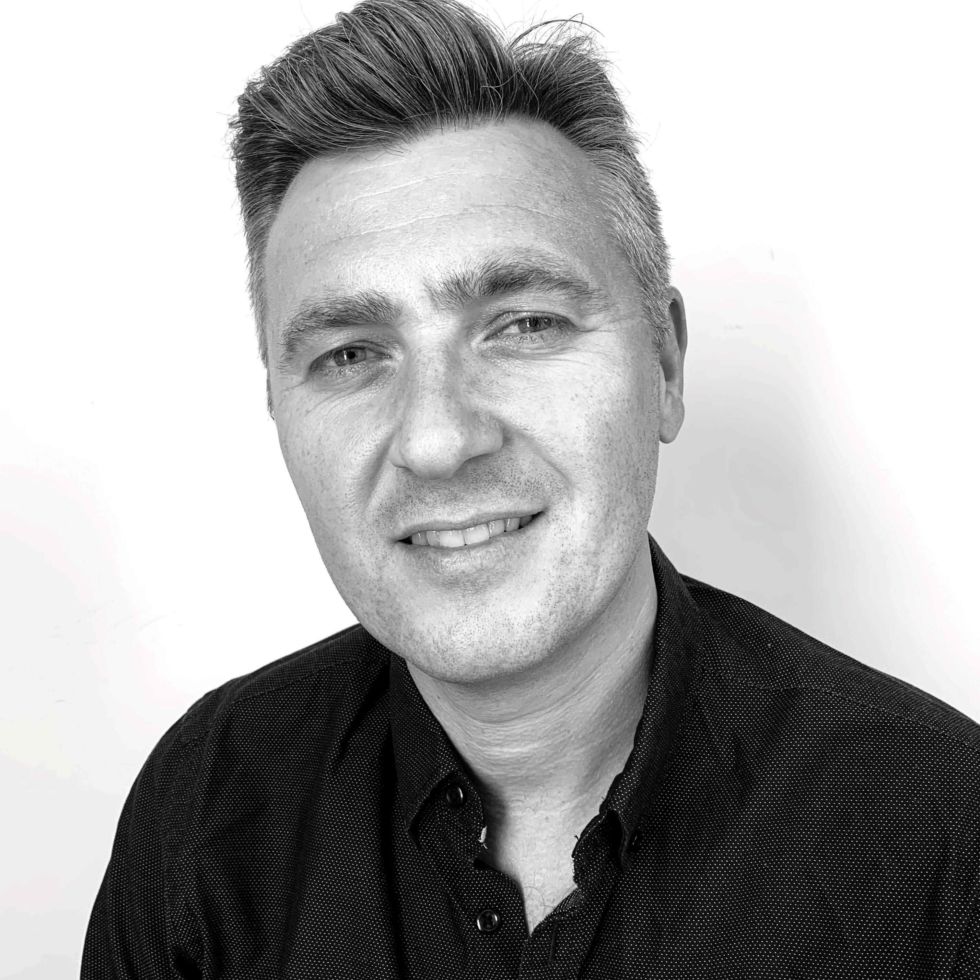 Matthew Seal
Senior Director, Luxury Brands - Marriott International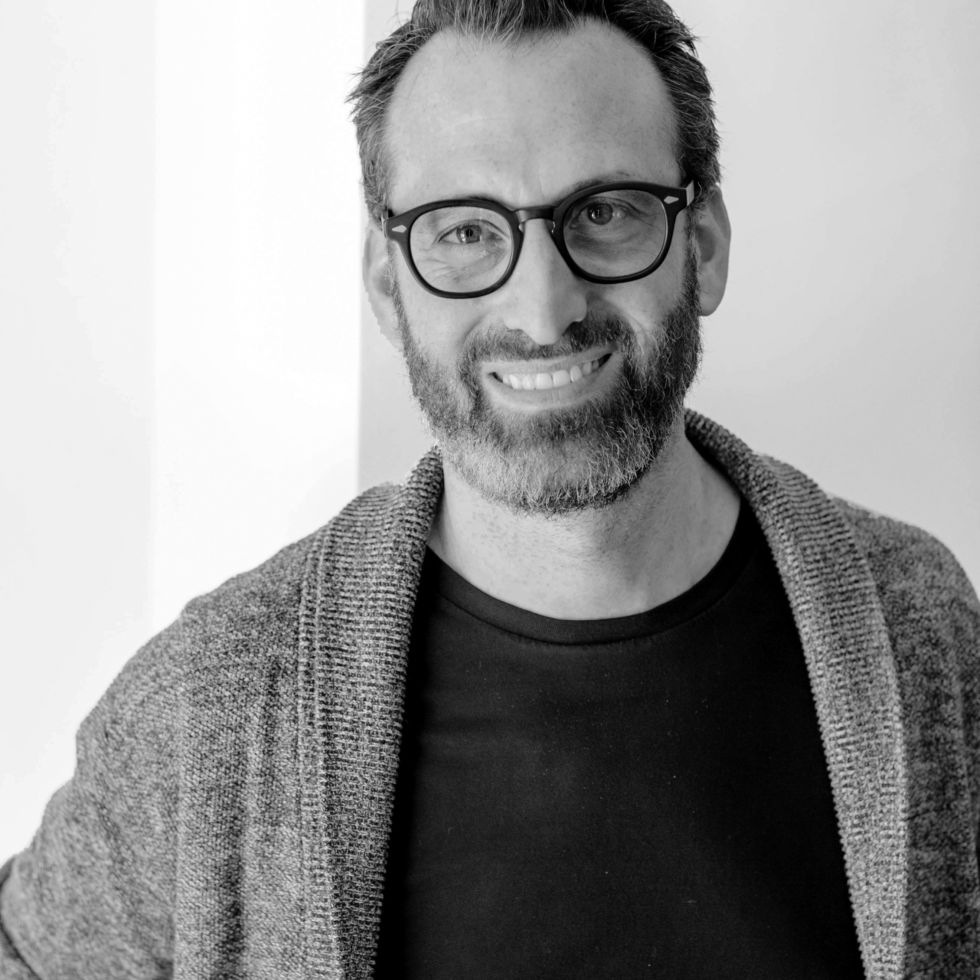 Michael Goodman
Managing Director – EDG Design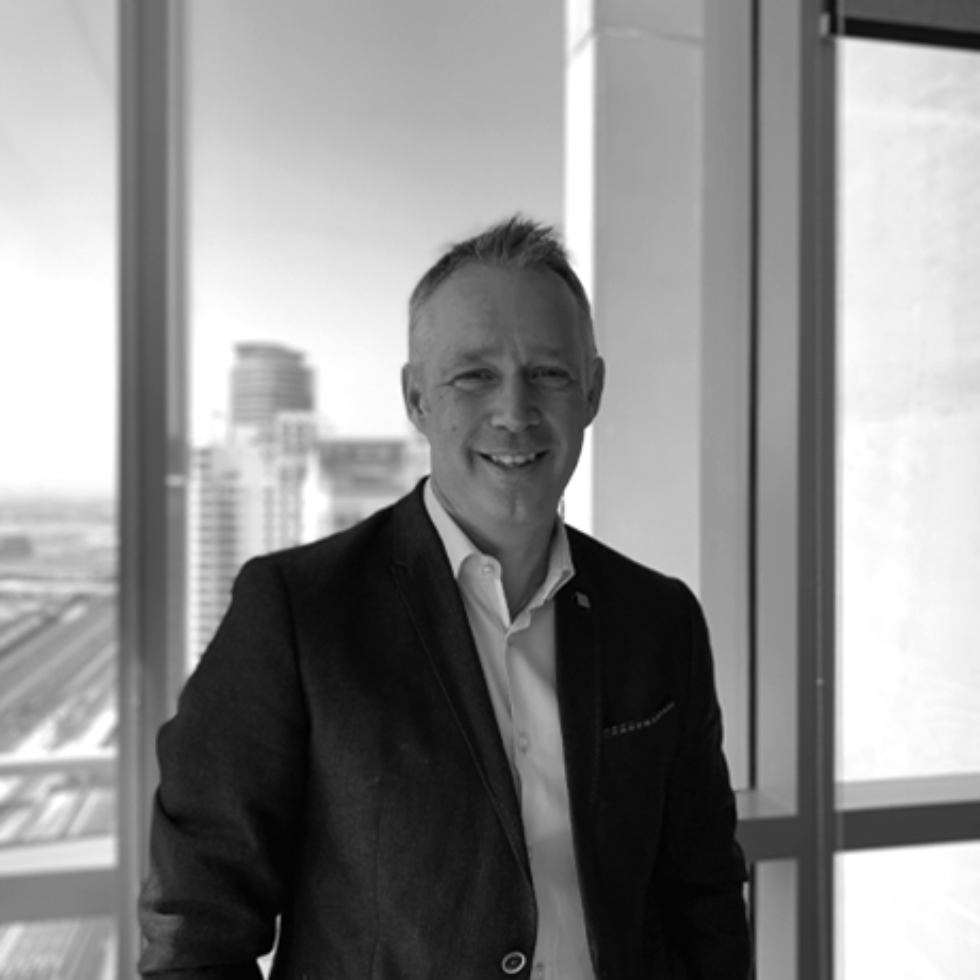 Mike Sievwright
Vice President for Design & Construction - MGM Hospitality
Mike Sievwright is Vice President for Design and Construction for MGM Resorts International, based in the UAE and covering the International stage. He is responsible for strategic and operational oversight for design and construction related matters for all integrated hotel and entertainment developments for MGM Resorts in the region. With previous experience including Jumeirah and Abu Dhabi Capital group across Europe, MENA and ASPAC, Mike brings cultural sensitivity, a wealth of technical and design experience, and fiscal responsibility to the role.
Mike is a highly innovative Engineer and Project Management professional with over 25 years' cross-functional experience in the hotel development and construction industry across contracting, asset management, design, hotel development and as a hotel operator. Mike is passionate about the Hospitality Industry, believes in encouraging innovation and pushing the boundaries of what is normal, and aims to create inspiring, efficient and profitable spaces. Whilst managing the design and construction process, he is always looking for pioneering design solutions to identify opportunities for increasing efficiencies, increasing revenue, decreasing costs and maximizing benefits for all stakeholders.
Mike holds an Engineering Honors Degree from Oxford Brookes University and a Certificate in Real Estate Development from Cornell University's School of Hotel Administration.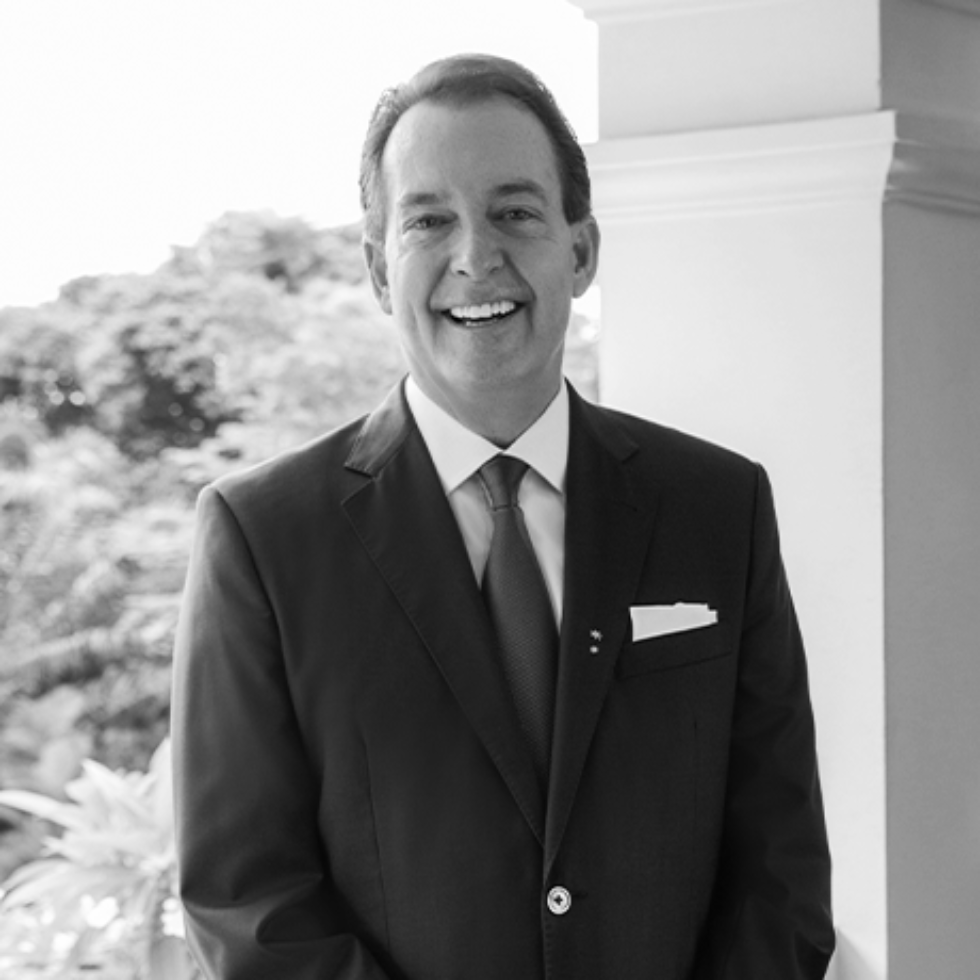 Nicholas Clayton
CEO - Capella Hotel Group
Mr. Nicholas Matthew Clayton has been the Chief Executive Officer of Capella Hotel Group since 2015. Mr. Clayton brings with him a depth of global experience in hotel development and operations with preeminent luxury brands.
A visionary leader with a proven track record, Mr. Clayton is leading Capella Hotel Group's continued global expansion plan for Capella Hotels and Resorts and Solís Hotels and Resorts. With his strategic guidance, Capella Hotel Group will continue to increase brand equity and strengthen its position as one of the world's leading portfolios of luxury hotels.
Mr. Clayton is an internationally acclaimed business leader in the hospitality industry. Most recently, he was the Chief Executive Officer, Operations, of Jumeirah Group and prior to that, he was the President of the Viceroy Hotel Group. Mr. Clayton's solid foundation in luxury hotel development and operations is built upon three decades of an illustrious career with some of the world's most respectable brands such as Ritz Carlton, Mandarin Oriental and Four Seasons. His professional journey has taken him across the Americas, Middle East, Europe and Asia Pacific.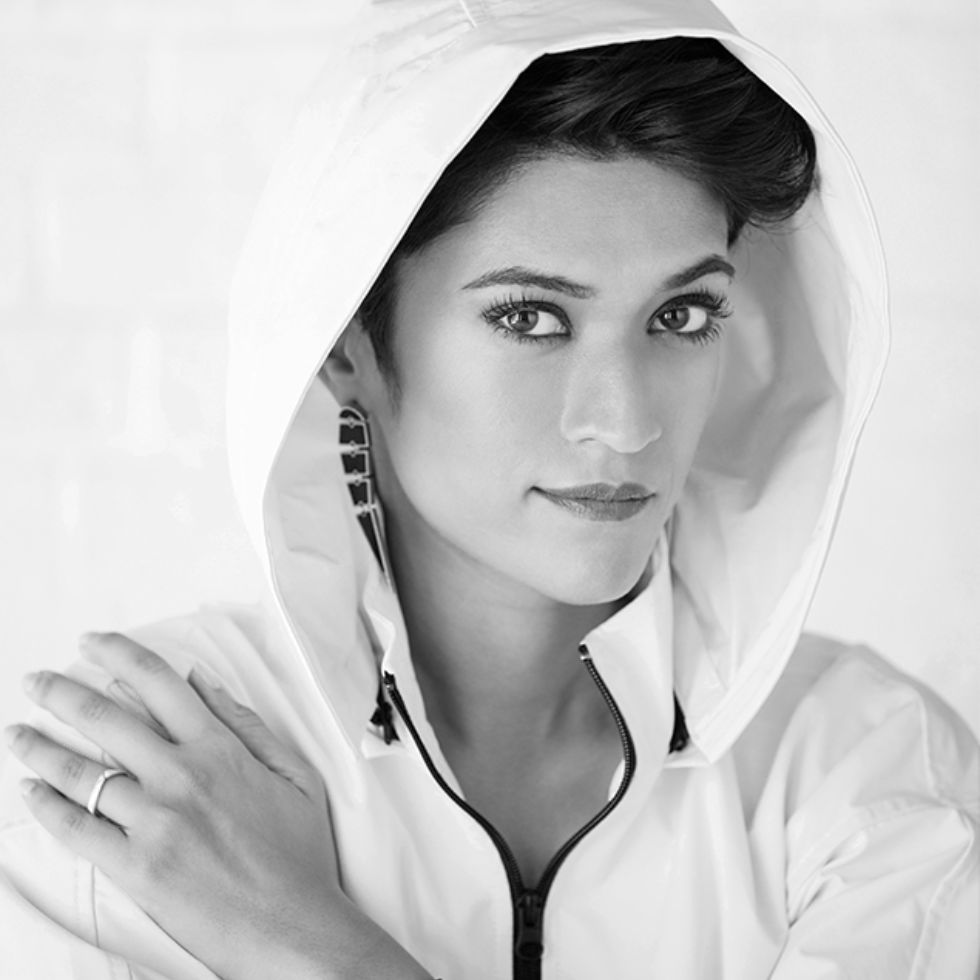 Pallavi Dean
Design Director - Roar
Pallavi is the founder and creative force behind Pallavi Dean Interiors. PDI is a boutique design consultancy with award-winning projects. The company's mission is to create great experiences through design! The firm has an international portfolio spanning three continents, flagship projects include the new Delano in Dubai, Paramount Hotels and Resorts in Doha and the Edelman HQ in Abu Dhabi.
Pallavi is a trained architect and sustainability specialist, she's won multiple awards for work across a range of sectors including commercial, hospitality and residential. She was born in India, raised in Dubai and spent years working in London; her designs reflect these eclectic influences. A former professor of interior design at the American University of Sharjah, she strives to implement the latest theoretical and practical research into the firm's designs.
Pallavi debuted her furniture line in 2016, 'Tension' is a line of furniture that documents her design journey to date winner of Harpers Bazaar Design Award 2016.
She has been profiled in some of the world's leading international media including the Financial times, the BBC, Monocle and the Architectural Digest.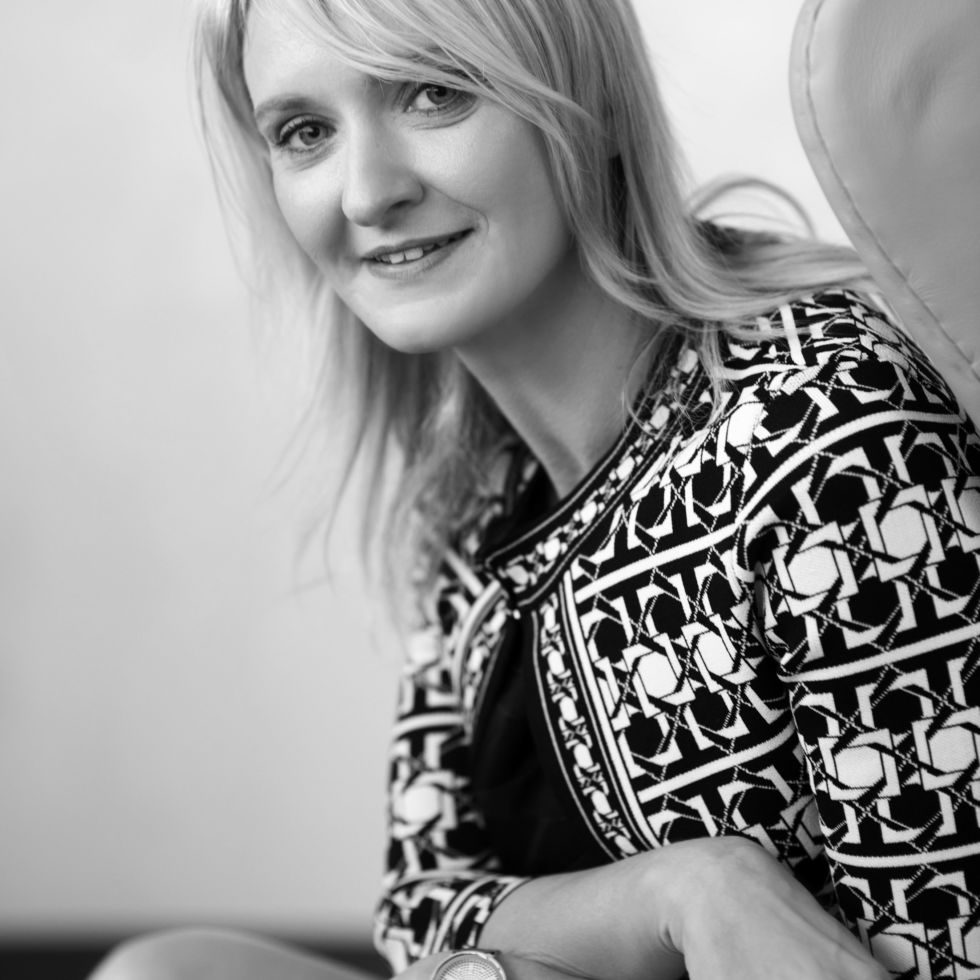 Paola Mantello
Exec Director, Interior Design, Design & Technical Services, Luxury at Accor
Paola joined Accor, Design & Technical Services team in Dubai in 2018 and she is driving the direction of Interior Design strategy for new hotels, conversions and renovation projects within the Luxury brands in the TIMEA region such as Raffles, Orient Express, Fairmont, Sofitel and many more. Her passionate approach for "designs with a story to say" and unique background in both interior design and set design is bringing flair and a fresh approach to the growing stable of key properties that are under development in the region.
Paola started out in 2004 in Milan, Italy, designing sets for photoshoots, events and exhibits for designer brands such as Giorgio Armani, Valentino and Calvin Klein. Paola moved to the Middle East in 2008, working as the Head of Interior Design for Armani Casa in Bahrain, from where she moved to Qatar in 2011 specializing in VVIP residential properties. In 2013 she moved to Singapore, joining the well-known hospitality design consultancy, HBA (Hirsch Bedner Associate).
Prior to joining Accor, Paola was part of EMAAR Properties in Dubai as Assistant Director of Design for Hospitality Projects from 2015, supporting multiple luxury hotel and residential brands through the region.
Paola holds a Master's Degree in Interior Design from Politecnico di Milano in Italy and a Bachelor's Degree in Theatre Design from University of Central England in Birmingham, England.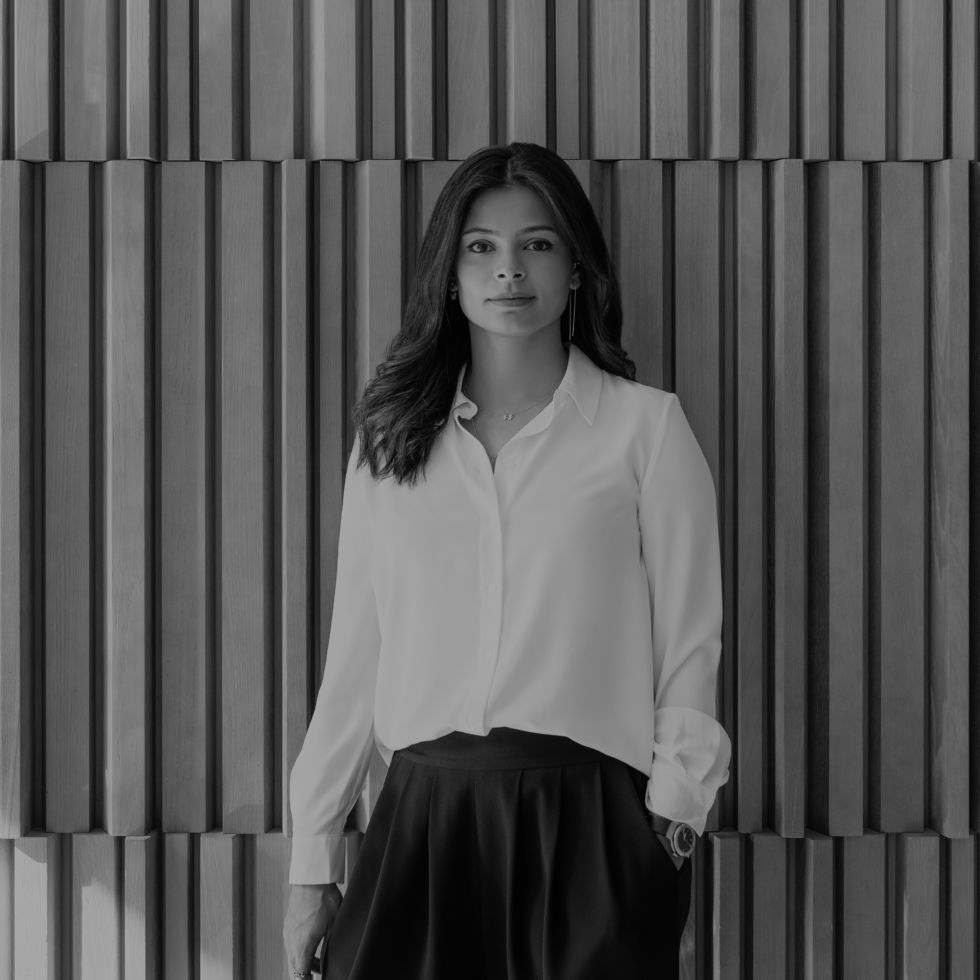 Pooja Shah Mulani
Design Director - LW
Pooja Shah-Mulani, Design Director at LW is an award winning designer who has been at the firm since 2012. Her diverse cultural background has been instrumental in weaving together unique designs throughout the region as well as internationally.
Her design ideology is fueled by her multicultural roots that link to the conversations she has with her clients and operators. Pooja distils certain elements from this that later become her primary source of inspiration and ensure the completed design delivers something authentic, edgy and memorable that exceed the client's expectation.
She has lent her creativity to some outstanding award winning projects like Bull & Bear Restaurant & St. Trop Bar at Waldorf Astoria DIFC, Seventy Seventy at Park Hyatt - Dubai Creek, Zeste Café* at Holiday Inn Festival City and other iconic projects like Media One hotel - Refurbishment, Dubai, The Patisserie at the Raffles in Shenzhen, Indya at Le Royal Meridien Dubai; a restaurant by Michelin star Chef Vineet Bhatia. She is also leading the design on some prestigious upcoming projects like The Dubai Edition due to open later this year, The first Radisson Resort on the Palm and Michelin Starred F&B outlets at the upcoming One Za'abeel, One & Only Urban Resort, Dubai, to name a few. She is also leading the design multi-level high end offices at the One Za'abeel development.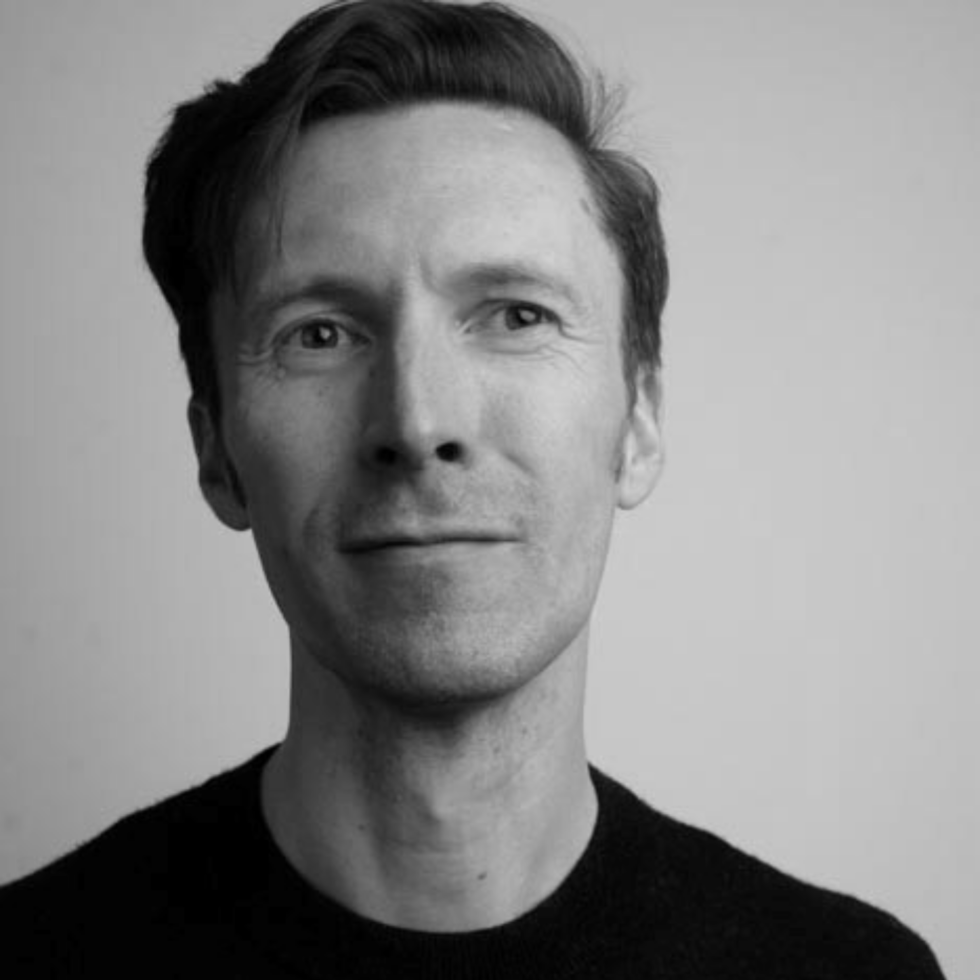 Richard McConkey
Head of Hospitality & Associate Director - Universal Design Studio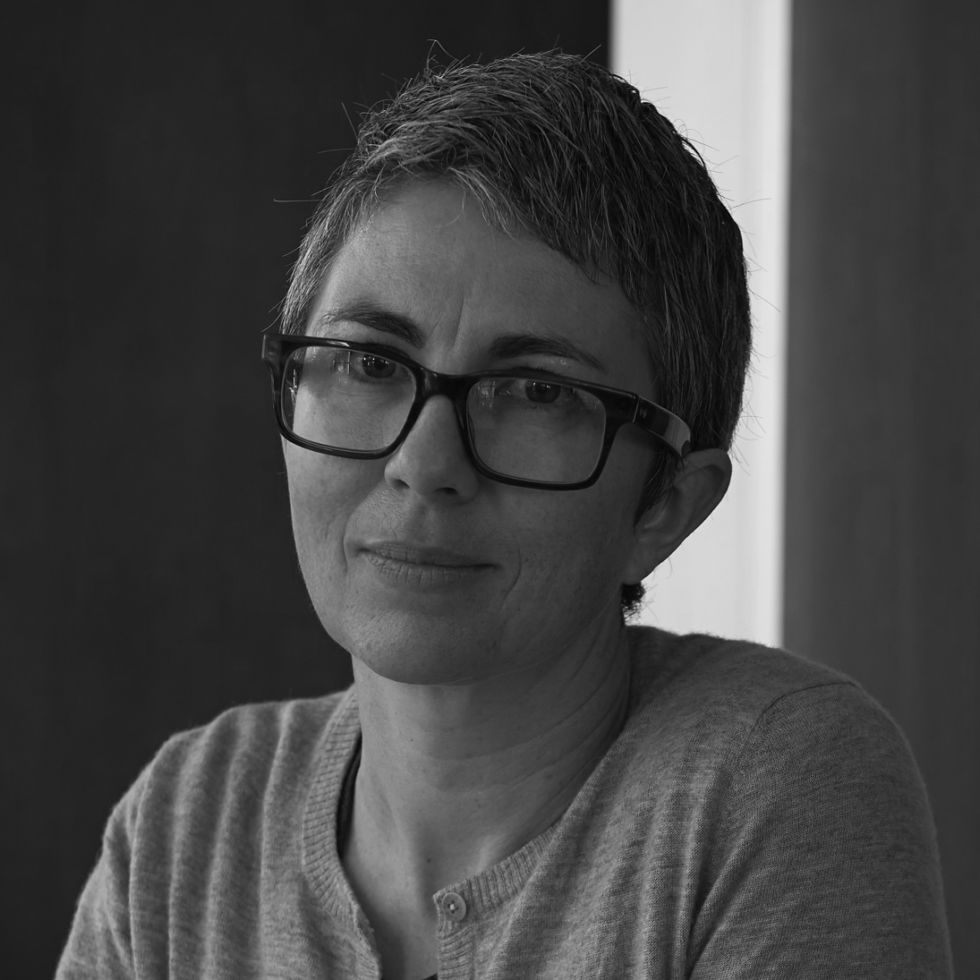 Rowena Hockin
Curatorial Director - BAR Studio
Rowena Hockin is a registered Architect with over 20 years' experience working across Perth, Singapore, Sydney and Melbourne. Working on high-end hospitality projects has allowed Rowena to gain an understanding of the materiality of architecture and design, further refined through rigorous training in spatial planning and detailing, resulting in numerous award-winning projects.
In 2003 Rowena joined Melbourne-based BAR Studio and since then, her role has expanded to span several fields; from establishing conceptual frameworks to developing studio processes. She uses her diverse experience and skills to curate and communicate the design language for the studio. Her work with BAR Studio allows her to combine her passion for design with her communication skills.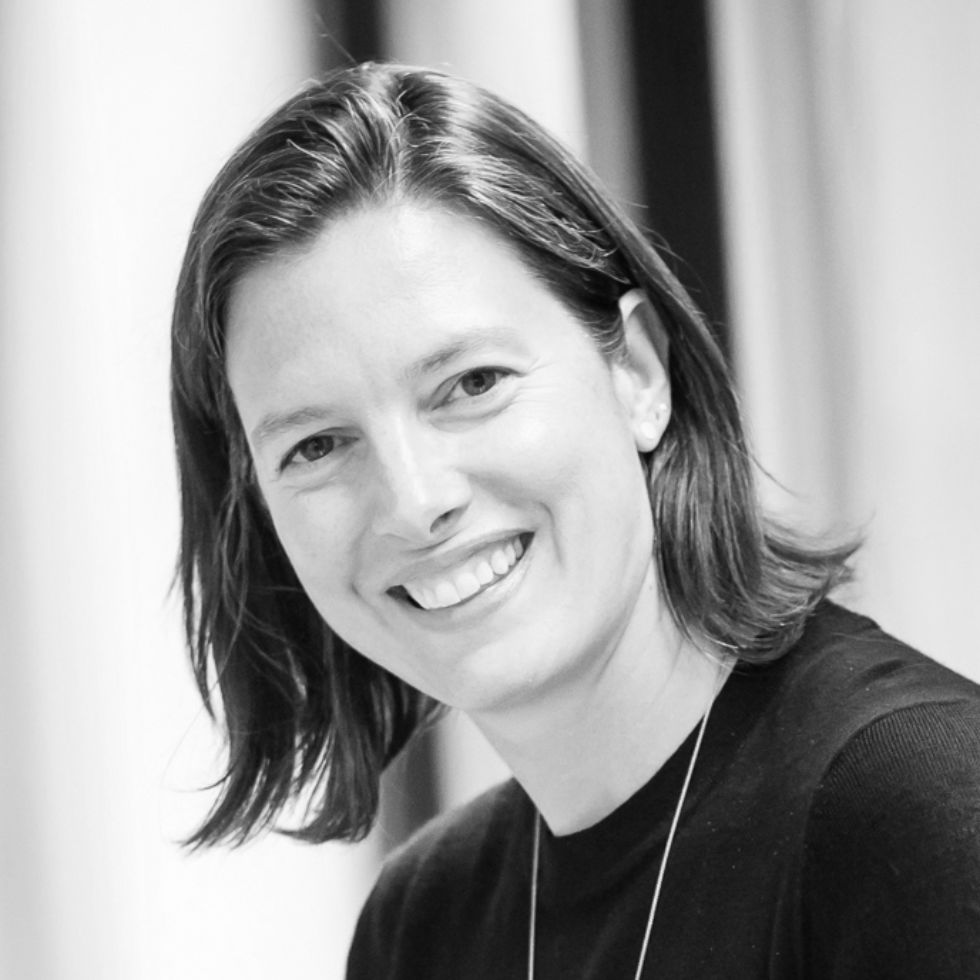 Sara Duffy
Principal - Stonehill Taylor Interiors
Sara Duffy graduated from Ohio Wesleyan University with a Bachelor of Arts in Art History and received her Associate of Applied Science in Interior Design from the Fashion Institute of Technology. With a background in art history and television, Sara crafts a unique, immersive narrative for each of her projects with a focus on thoughtful, classic design. Her impressive variety of projects includes the Nomad Hotel and Bar in New York and its re-iteration in Las Vegas, the J.W. Marriott Nashville, and the iconic TWA Hotel at JFK Airport's historic TWA Flight Center. She has worked with renowned hospitality developers such as the Sydell Group, Eleven Madison Park's Chef Daniel Humm and Will Guidara, Marriott International, Turnberry Associates, Hyatt Hotels & Resorts, and Hilton Hotels & Resorts.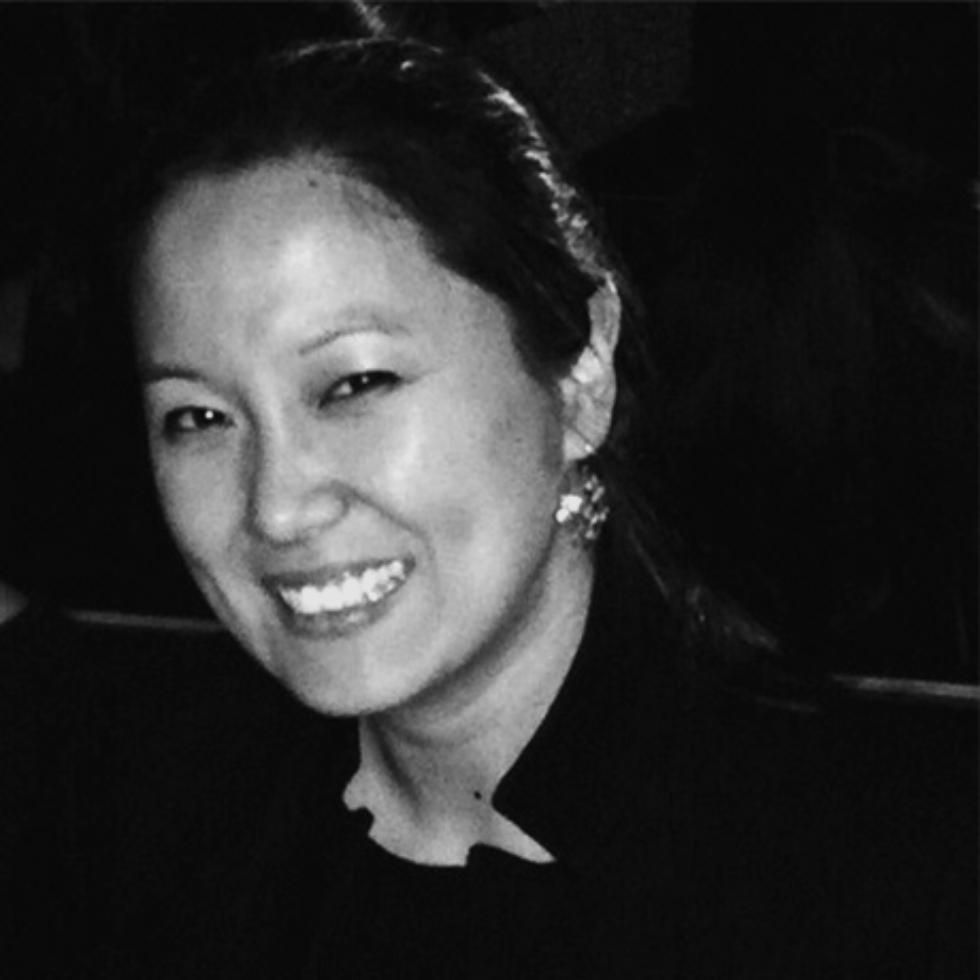 Soo Jeong Lee
Senior Corporate Design Director – Rosewood Hotel Group
As Senior Corporate Design Director for Rosewood Hotel Group, Soo Jeong collaborates with Architects and Interior Designers from across the globe to create a unique vision for each of the hotel groups' brands.

Soo Jeong has over fifteen years of experience in the Luxury sector spanning the hospitality and retail industries. Prior to joining Rosewood Hotel Group, she led CHANEL's in-house Design Development Team for store design across their Asia Pacific boutiques as well as working as an Interior Designer with Yabu Pushelberg in their New York studio.
Paired with Rosewood Hotel Group's current ambitions to double their portfolio of hotels in the next five years, Soo Jeong is tasked with and passionate about discovering emerging design talent with a particular focus on Asia Pacific and the Middle East.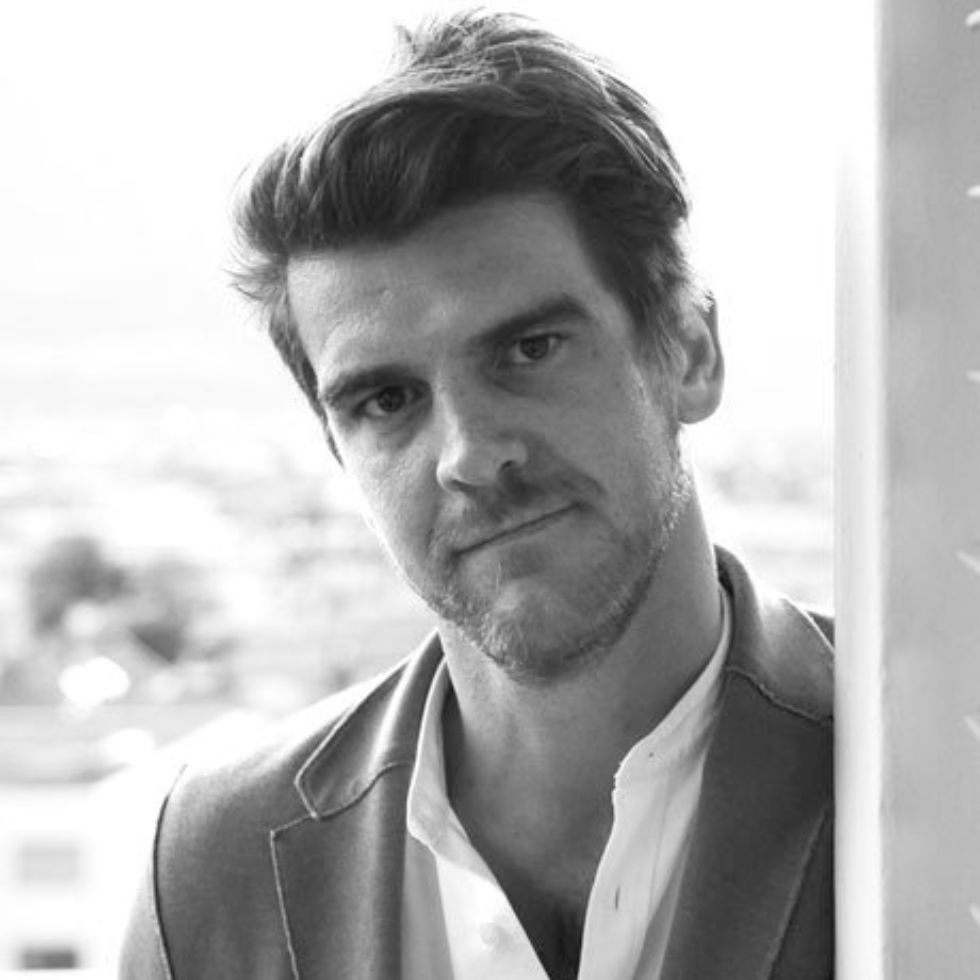 Stefan Rier
Co-founder - noa* network of architecture
Stefan Rier graduated in interior design from Centro Studi "AndreaPalladio", Verona, Italy, and in architecture from the Technical University Ferrara, Italy. He first worked as an architect and project leader with Arch.Demetz, then moved to Bergamo to work with Prof. Massimiliano Mandarini and finally in Milan with Matteo Thun. He received his professional qualification as an interior designer and architect from the Universita di Genova. Stefan has been focusing on a series of projects from sustainable housing to hotels, extending to interiors, landscaping and bespoke furniture design. He is now a member of the Architectural Chamber of Bozen/Bolzano.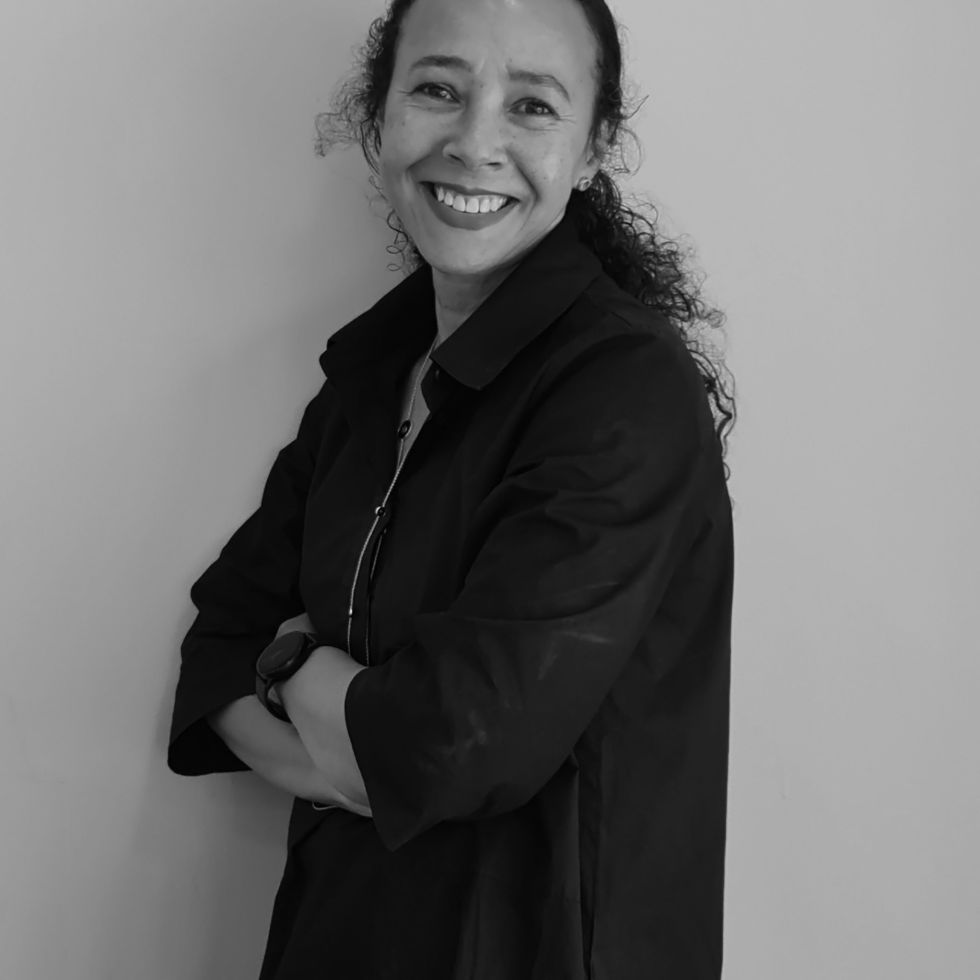 Sue Henson
Interior Designer / Design Director - Summit Interior Design
Sue is the founder of the award-winning practice SID Bahrain. She holds a BA in Interior Architecture from the Nottingham University UK.
Sue has been designing hospitality projects both regionally and internationally since relocating to Bahrain 2006 to join DWP as Hospitality Design Director. She established SID in 2012, a boutique design studio focusing on hotels and workplace projects, and her work was recently recognised with the recent AHEAD award Winner for Best Lobby & Public Spaces for the Merchant House Hotel in Bahrain.
Among numerous high-profile projects, her 15 Years in the GCC has recently included Heritage design at the UNESCO World Heritage master planning project at Diriyah Riyadh. SID worked with Italian architectural preservation experts to restore and convert 300-year-old mud houses into a luxury 5-star hotel, a project emerging soon.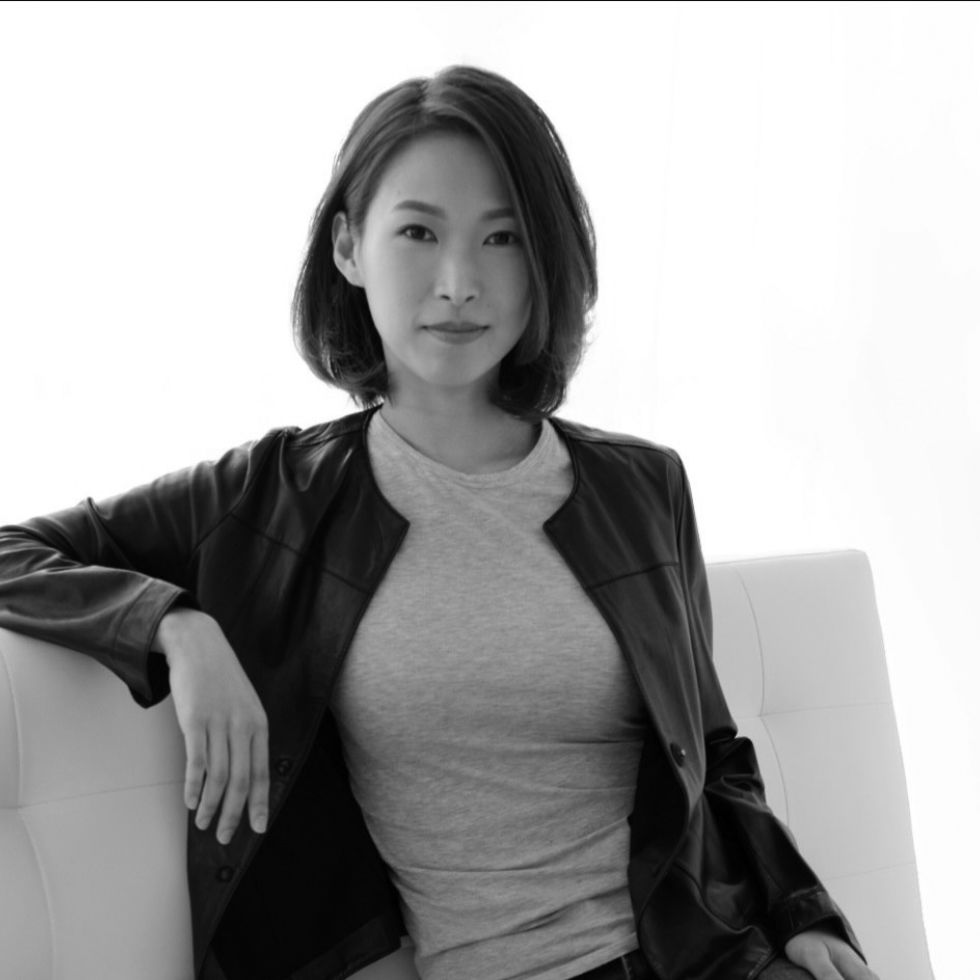 Sun Mi Moon
Director of Design Management - 8M
Sun Mi Moon is currently a Director of Projects at Langham Hospitality Group, an international hospitality group with 20 operating hotels across Asia, Europe, North America and Australasia. Her team is currently leading the group's efforts to open an additional 20 hotels, both owned and management projects, over the next five years with its two brands: Langham Hotels & Resorts and Cordis. Moon's notable projects include the recently announced The Langham, San Francisco (2021) and The Langham, Bangkok (2021).

Moon was trained as a designer with an architecture degree from University of Virginia, and as a hotelier with hotel a hotel management degree from Cornell University. She believes in the power of design to enhance an investment and advocates for creating unique and enriching experiences for hotel guests and local communities alike.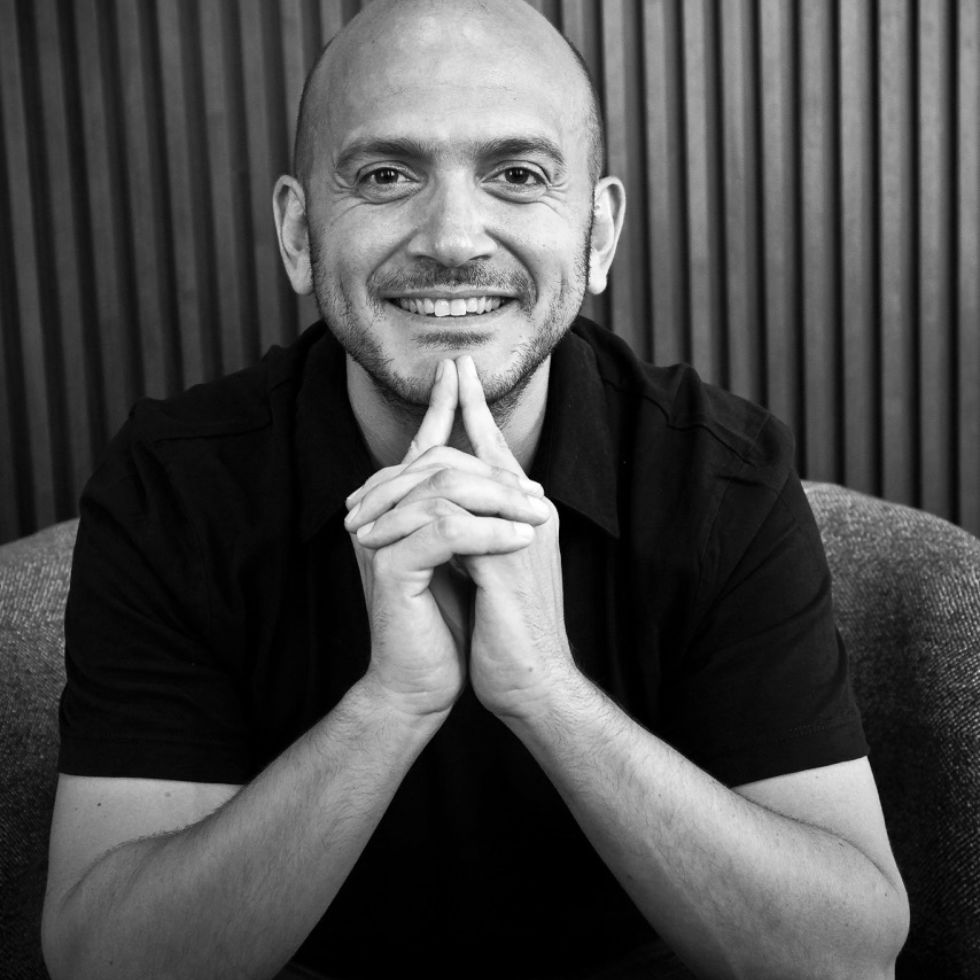 Tarek M. Daouk
Founder and Managing Partner - Smartotels Group Holdings Limited
Tarek M. Daouk is Founder and Managing Partner at Smartotels Group Holdings Limited, a hotel real estate investment and asset management company focused on developing hotels under its proprietary lodging brands.
Prior to founding Smartotels, Mr. Daouk was Head of Hospitality at Goldman Sachs's Realty Management Division in Europe responsible for hotel acquisition, asset management and divestment activities. Prior to his time in Europe, Mr. Daouk was involved in hotel acquisitions for the Whitehall Street Real Estate Funds in the U.S.
Before joining Goldman Sachs, Mr. Daouk worked at InterContinental Hotels Group in the Development & Investment Analysis Division of the Americas regional office. Prior to InterContinental, Mr. Daouk was a management consultant in the Hospitality & Leisure Practice of PricewaterhouseCoopers. Mr. Daouk received a BSc in Hotel Administration with distinction from Cornell University and an MSc in Real Estate Development from Columbia University.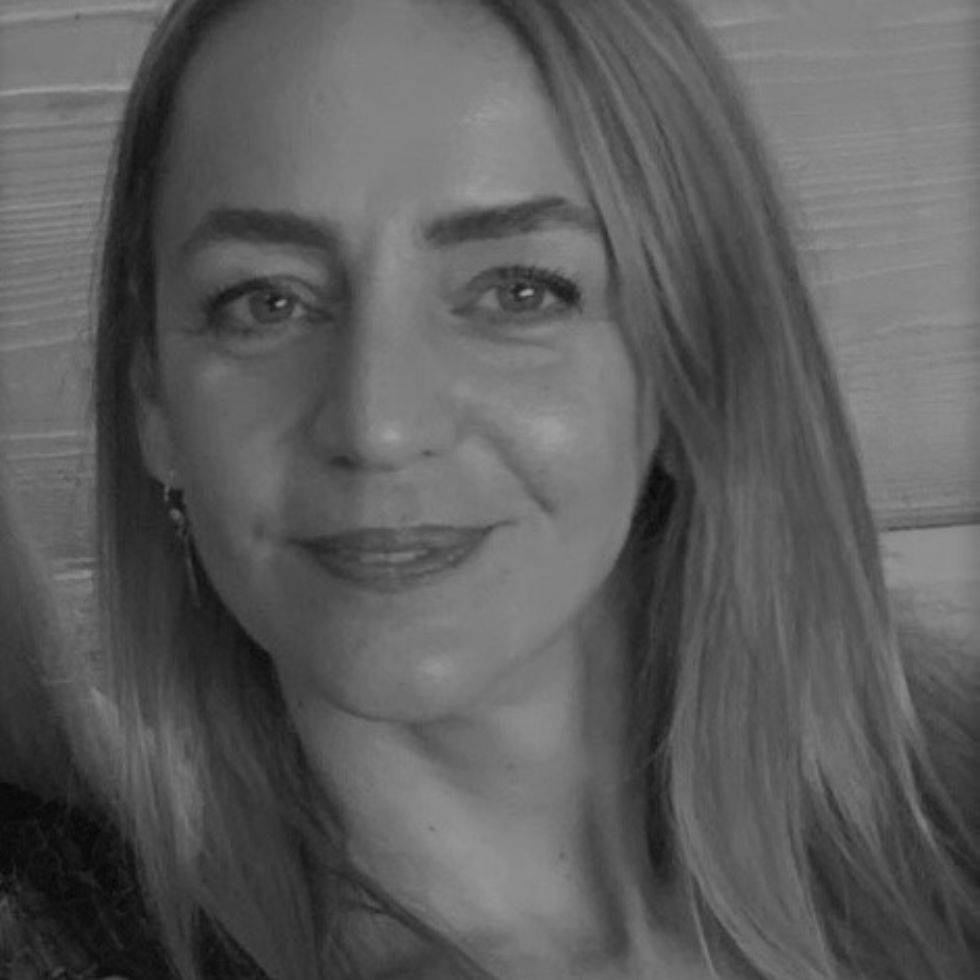 Tatoum Athanassiou
Director Interior Design - Marriott International
Ms. Tatoum Athanassiou joined Marriott International in 2014 and serves as Director of Interior Design for Global Design Middle East Africa. With 20+ years of experience in the hospitality and leisure industry, Tatoum has an extensive wealth of knowledge on the requirements and standards of international hotel design and operations. Her exposure to various cultures has been manifested through an international career spanning across Europe, America, Middle East and Africa, where she has worked on a variety of hospitality, mixed-use, and luxury residential projects.
In her current capacity at Marriott International, Tatoum oversees interior design decisions throughout Middle East and Africa for new-build projects and renovations across all brands, utilizing strong leadership and negotiation abilities that enable her to manage projects successfully from inception to completion. She employs a resourceful and proactive approach to design problem-solving, and ultimately understands the importance of retaining a positive rapport among key stakeholders such as GM's, project designers, and owners, ensuring her strong passion for forward-thinking design and keen eye for detail is executed, which ultimately results in a unique guest experience for each project.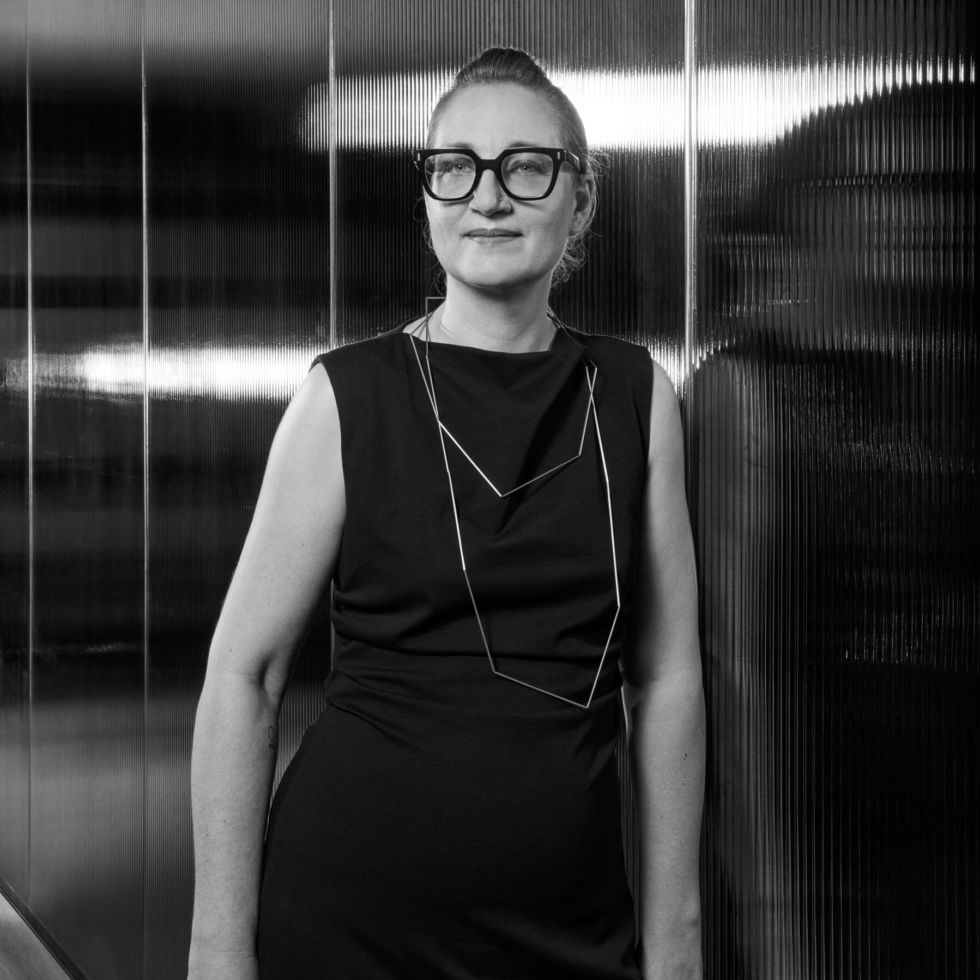 Tina Norden
Partner - Conran and Partners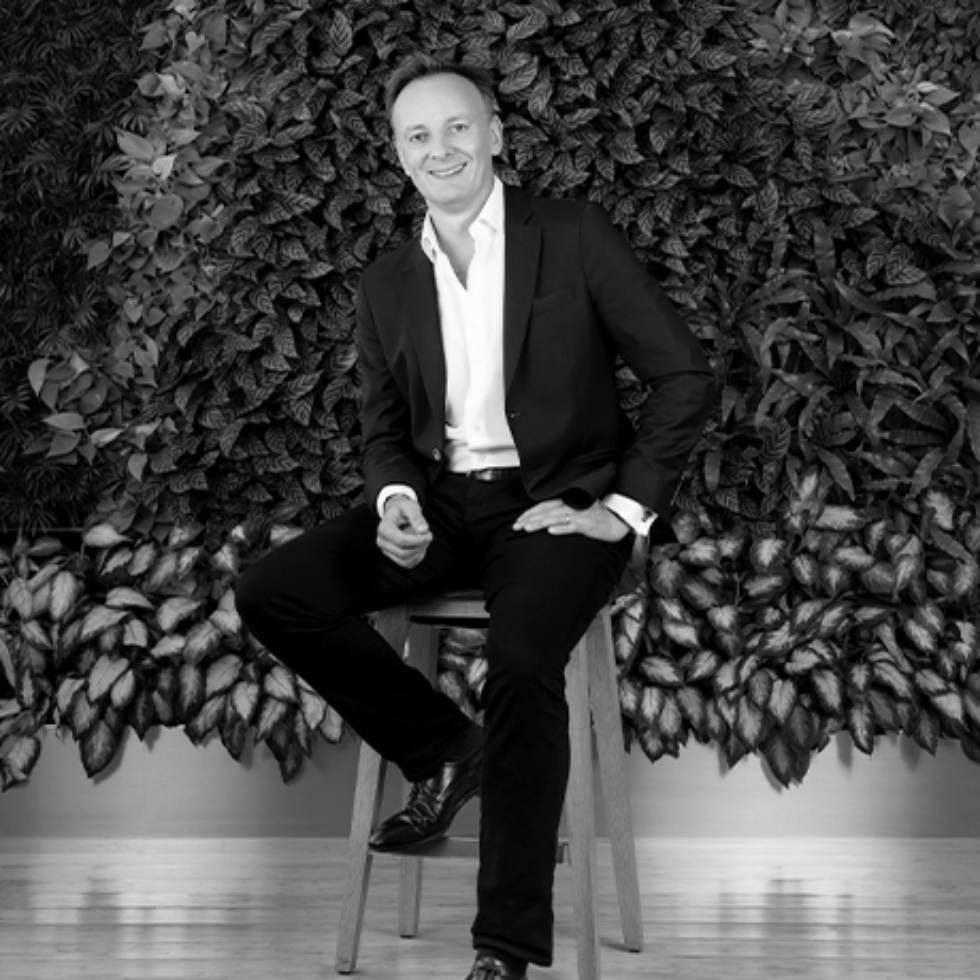 Toby Smith
Managing Director – Swire Hotels
Born and brought up in the UK, Toby joined the Swire group as a Management Trainee in 1991 after graduating from the University of Bristol.
During his tenure at Swire, Toby has held positions within the group's shipping and aviation sectors, which has taken him to countries as diverse as Papua New Guinea, Vietnam, Australia, Turkey, Sri Lanka, France, Singapore and Hong Kong.
As Managing Director of Swire Hotels, Toby takes on the day to day leadership of the Swire Hotels portfolio under the two brands, EAST and The House Collective, with the latest addition – The Middle House, Shanghai which opened in 2018.
Prior to joining Swire Hotels, Toby was the General Manager of Sales and Distribution at Cathay Pacific, overseeing the distribution channels including online, corporate sales and Cathay Holidays.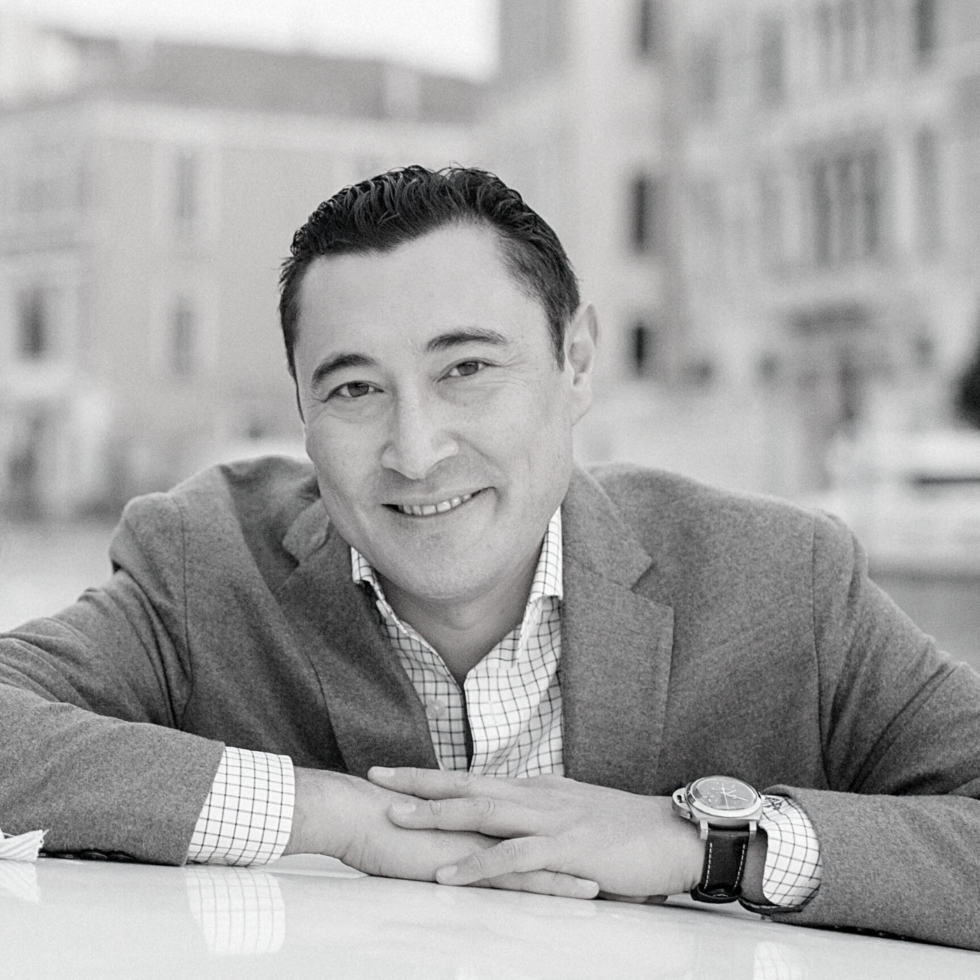 Troy Hickox
Head of Hotels & Lifestyle Development - Galaxy Entertainment Group
Troy oversees hotels, hospitality and lifestyle development across the portfolio at Hong Kong based Galaxy Entertainment Group, whose footprint spans Macau to Monaco and into Las Vegas through stakes in other premium developer/operators such as Wynn Resorts and royally associated Societe des Bains de Mer (SBM), as well as active projects in Japan and the Philippines.
He has 25+ years of international hospitality leadership experience, from a dozen significant hotel pre-openings and a slew of hotel and entertainment development deals, since graduating from Swiss Hotel Association and Le Cordon Bleu colleges. He has a Masters Degree from Oxford Brookes University Business School, and has been elected a Fellow of the Institute of Hospitality.
His background includes high profile and award-winning openings from small luxury and lifestyle hotels to mega integrated resorts with the likes of Peninsula Hotels; Four Seasons; Fairmont; Las Vegas Sands's The Venetian® and Paiza; Design Hotels; Starwood; IHG; and Hilton's largest Conrad Hotel; before Asset Management roles overseeing Ritz Carlton, JW Marriott, Banyan Tree, and Okura hotels for Galaxy.
At the helm of The Mira Hong Kong, the city's then first member of Design Hotels, his term saw the team at the hotel receive a host of accolades in its opening year from Time Out Magazine's Best New Hotel, to a top billing in Travel+Leisure's online Destination Guide and even a spot on Conde Nast Traveller's Hot List. He went on to open and lead Conrad Macao to over 30 awards in its first 22 months, before it earned a Forbes 5 Star rating.
Recognised for his passionate pioneering of unique operating solutions and service experiences at complex and unconventional properties, culture building and leadership; he has appeared in National Geographic's specials on opening of The World's Largest Casino in Macau, written for the International Society of Hospitality Consultants (ISHC), and is on the advisory board of the Global Restaurant Investment Forum (GRIF).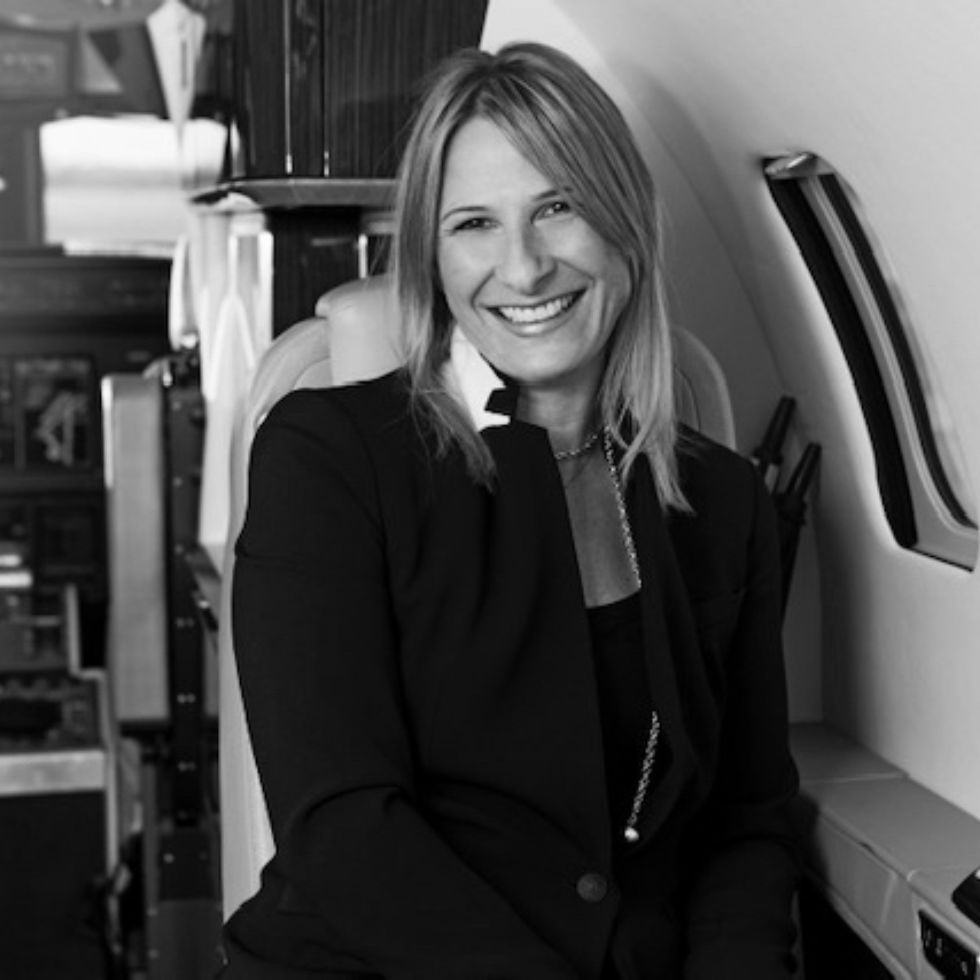 Verena Haller
Chief Design Officer - Standard Hotels
Verena Haller joined Standard International from Equinox Hotels, where she informed the creation of the Brand, Design Vision and Guest Experience for its new concept. She began her hospitality career with Skidmore Owings & Merrill, refining & honing her hospitality and design knowledge. For over a decade, Verena has worked with leading brands, designing for The W, Four Seasons, and James hotels. Verena went on to join Ian Schrager as EVP of Architecture and Design, working on and opening a variety of Edition Hotels and The Public Chicago. She later partnered with Morgans Hotel Group as SVP of Design, defining the brand's next steps. She opened properties in London, Las Vegas, Istanbul etc., utilizing her expertise to help create the brand as it is today.
Currently Chief Design Officer for Standard International, she is helping to expand The Standard label and brand worldwide, with their first international property opening in London later this year. Verena's unique innovative vision and refined eye for detail has greatly contributed to the overall success in the expansion and evolution of The Standard.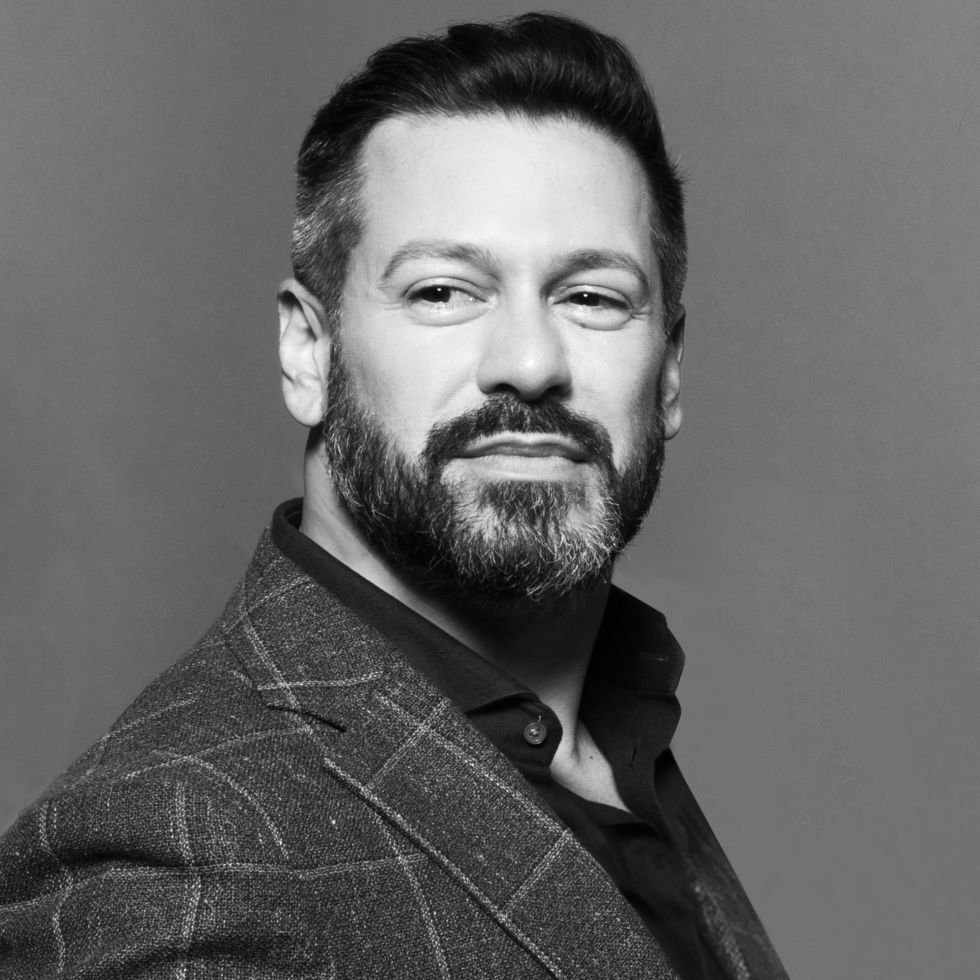 William Harris
Founding Partner – AvroKO
New York-headquartered design-and-concept firm AvroKO, is equally adept at the varied disciplines of architecture, furniture, branding, graphics, and hospitality operations. Founded by William Harris and his 3 original partners - Adam Farmerie, Greg Bradshaw, and Kristina O'Neal - each contribute a unique vision to the company's multifaceted design mission. AvroKO has established a new paradigm in the hospitality industry, encompassing a multitude of disciplines and creating thoughtful, provocative architecture, brands, products, and environments.

Since its creation in 2001, the company has grown to a staff of over 59 in its NYC office, 31 in its Bangkok office, 15 in its San Francisco office, and 8 in its recently-opened London office. Their active portfolio of architecture projects including restaurants, bars, and hotels, are currently taking place in 21 countries and 32 cities worldwide and have garnered them numerous awards and accolades: 3 James Beard Awards, 8 Hospitality Design Awards, 2 HA + D awards, 2 Gold Key Awards, 7 Sleeper AHEAD Awards, and the Lawrence J. Israel Prize.
AvroKO's spirit of adventure and entrepreneurial curiosity has also inspired the principals to pursue their own "self-propelled" projects, such as residential development, furniture lines, and several restaurants and bars which are wholly conceived, designed, owned, and operated by the company. These include Saxon + Parole NYC, Saxon + Parole Moscow, Ghost Donkey NYC, Ghost Donkey Las Vegas, The Poni Room, and GENUINE Liquorette.