AHEAD, the awards for hospitality experience and design, has announced the winners of AHEAD Americas 2022.

Organised by industry-leading publication Sleeper, AHEAD comprises four regional annual awards programmes concluding in a global finale. The series celebrates the achievements of those shaping the hospitality industry across Asia, the Americas, MEA and Europe, before the regional winners go head-to-head at AHEAD Global to establish an ultimate winner in each category.
After receiving over 200 regional entries spanning 11 countries, AHEAD's regional judging panel of leading hoteliers, architects, interior designers and industry commentators narrowed-down their winners in 18 categories.
Leading names from the region's hospitality industry came together for the ceremony at Weylin in Brooklyn to celebrate this year's finalists and unveil the winners. From the mountains of Montana's Big Sky to the shores of Mexico's Bacalar Lagoon, some of the region's most compelling hospitality projects were showcased, demonstrating an array of original design concepts debuted over the past year.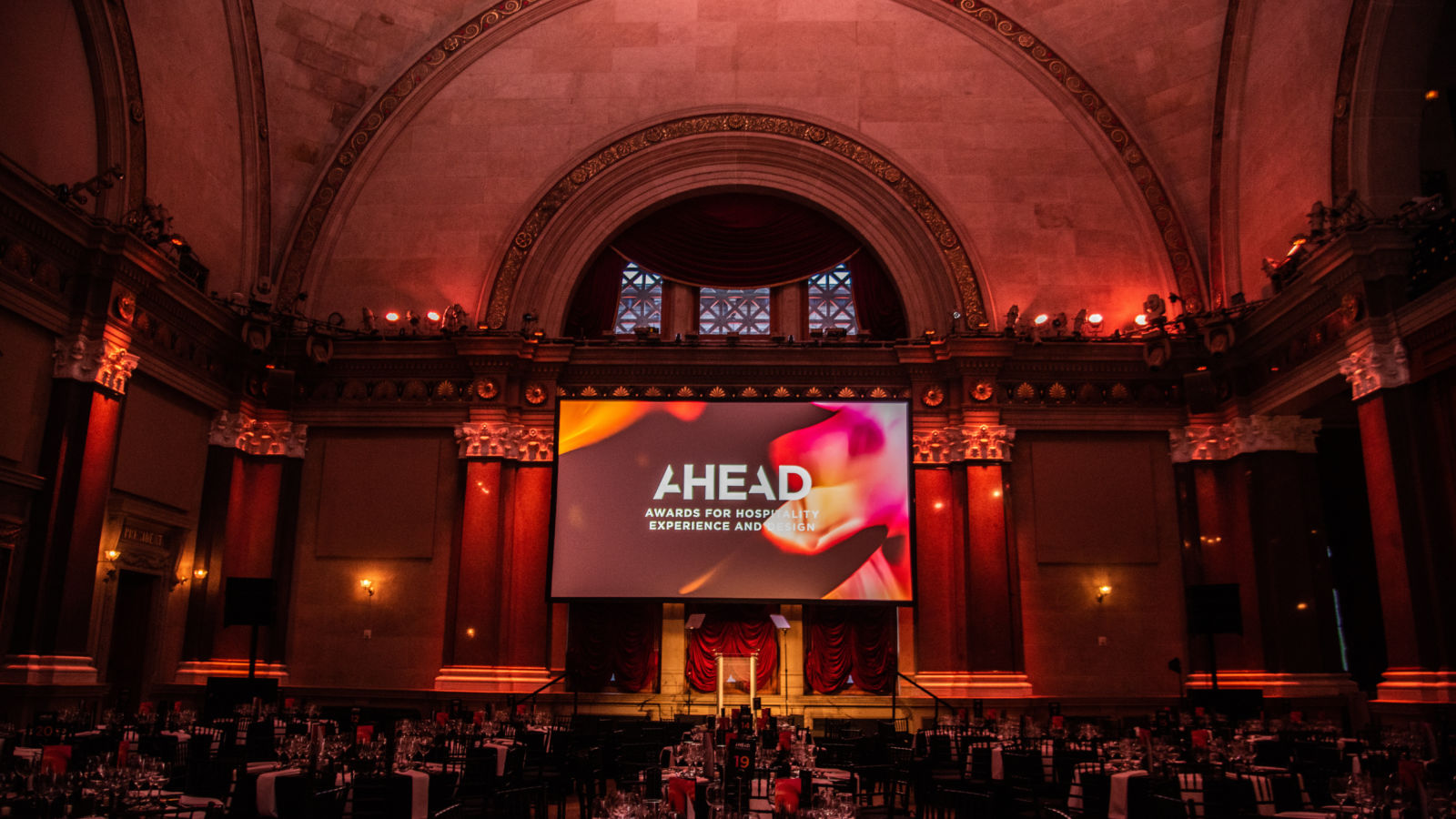 Taking home the Hotel of the Year award, the ultimate winner of the night was Rosewood Sāo Paulo, a former maternity hospital converted into a luxury hotel which judges described as "a true urban oasis".
Elsewhere, New York's F&B scene triumphed, with recently renovated Dowling's at The Carlyle winning best Restaurant and newcomer Nearly Ninth at Arlo Midtown winning best Bar, Club or Lounge.
As part of the ceremony's returning Special Awards, best New Concept was awarded to Casa Silencio, a boutique hotel and working distillery set upon the agave plains of Mexico's Xaagá community, whilst Adam D. Tihany of Tihany Design took home the Outstanding Contribution award.
What's more, the ceremony featured the series' new Sustainability award, which went to Grupo Habita's Hotel Terrestre, a fully solar-powered resort constructed entirely of locally sourced materials.
See the full list of winners below: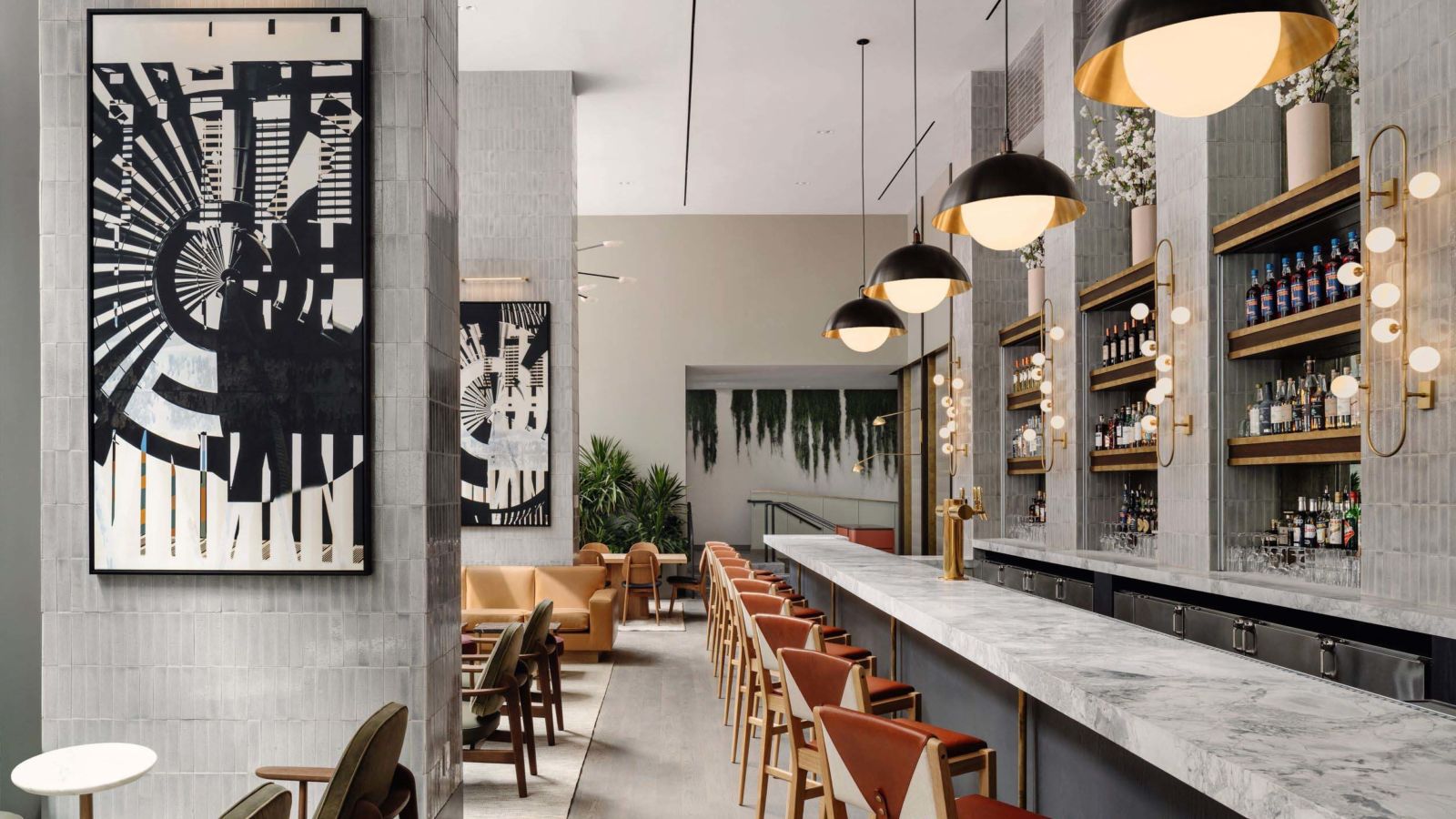 BAR, CLUB OR LOUNGE
Nearly Ninth - Arlo Midtown, New York
Perched atop the Arlo Midtown, Nearly Ninth is the hotel's rooftop bar and eatery conceptualised by Gerber Group and designed by Meyer Davis. Characterised by a muted colour palette, the space is awash with shades of grey and monochrome artwork, whilst sage furnishings and gold lighting accents are utilised to create a sense of "layered materiality". The panel praised the result as "beautifully balanced", creating a "calming, inviting and sophisticated" space.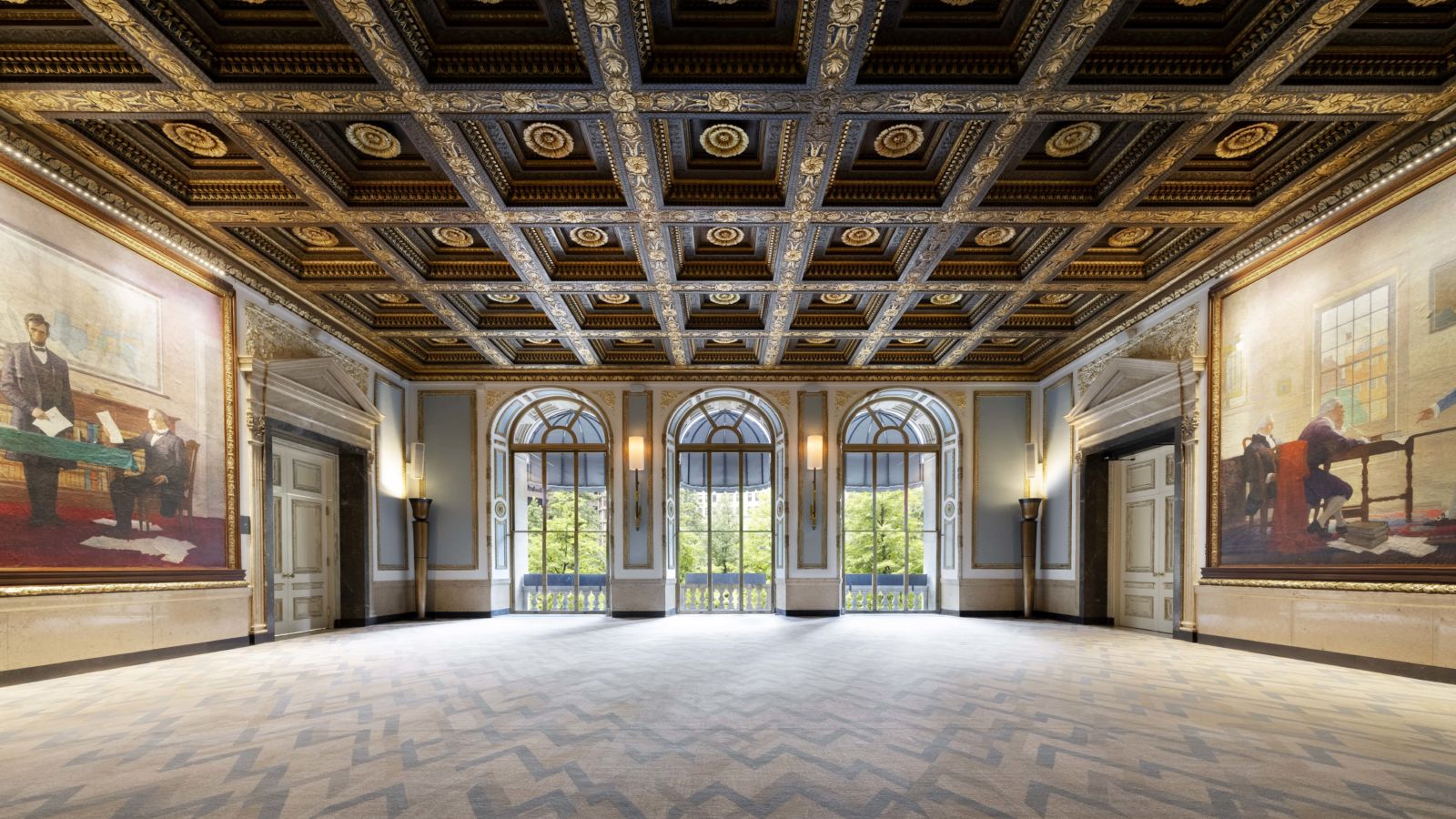 EVENT SPACES
The Langham, Boston, Massachusetts
Fresh from a two-year renovation, The Langham Boston has been transformed into a new American classic in the heart of the city. Led by Richmond International, the design language is typical of The Langham's identity whilst reflecting the building's Renaissance Revival character as the former Federal Reserve Bank of Boston, described by one judge as "an elegant and tasteful update to an impressive historic structure". Each event space is "beautifully layered with its own unique character", incorporating muted blues and creams to allow the grandeur of the ornate panelled ceilings, bespoke chandeliers and bankers' murals to take centre stage.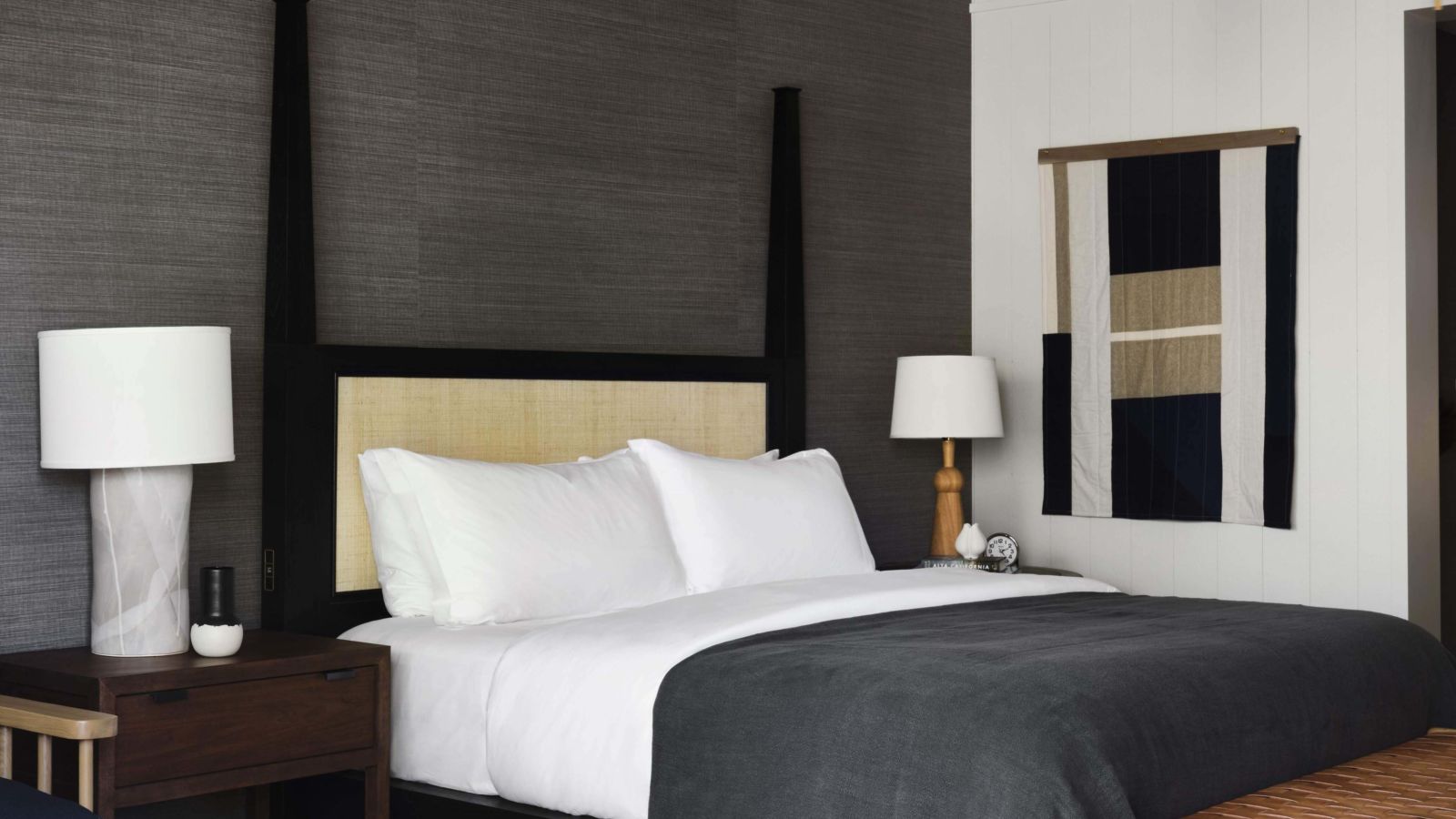 GUESTROOMS
Rosewood Sand Hill, Menlo Park, California
Set across 16 acres of Stanford University land, Rosewood Sand Hill offers five-star luxury within the high-tech Silicon Valley perimeter. Drawing inspiration from the surrounding landscape, the design concept by NicoleHollis is classic of Northern California, combining casual indoor-outdoor layouts with classic European elegance. The panel praised the property's aesthetic for striking the perfect balance between luxury and residential, incorporating "chic and sophisticated" colour palettes with "warm and welcoming" details.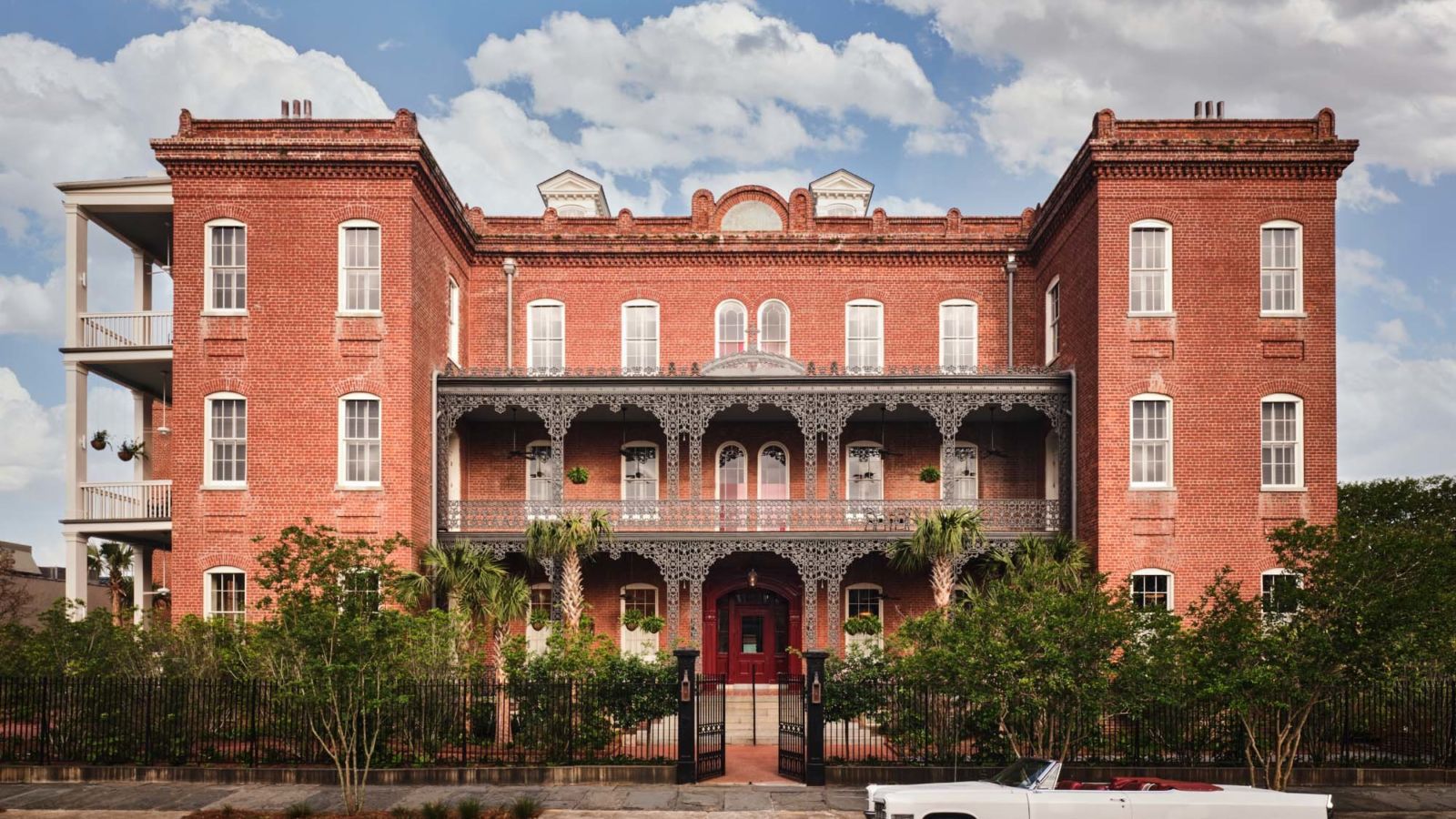 HOTEL CONVERSION
Hotel Saint Vincent, New Orleans, Louisiana
A former 19th Century orphanage in one of New Orleans' iconic Italianate mansions has been transformed into Hotel Saint Vincent by the team at Lambert McGuire Design. While honouring the property's history, the renovation incorporates an eclectic mix of design styles described by the judges as "beautifully layered, charming and cool". From the palette of moody greys foregrounding the array of bright floral murals, rich velvet upholstery and bespoke neon signage, the design concept "captures the multifaceted character of New Orleans in a compelling, original style" which is "timeless".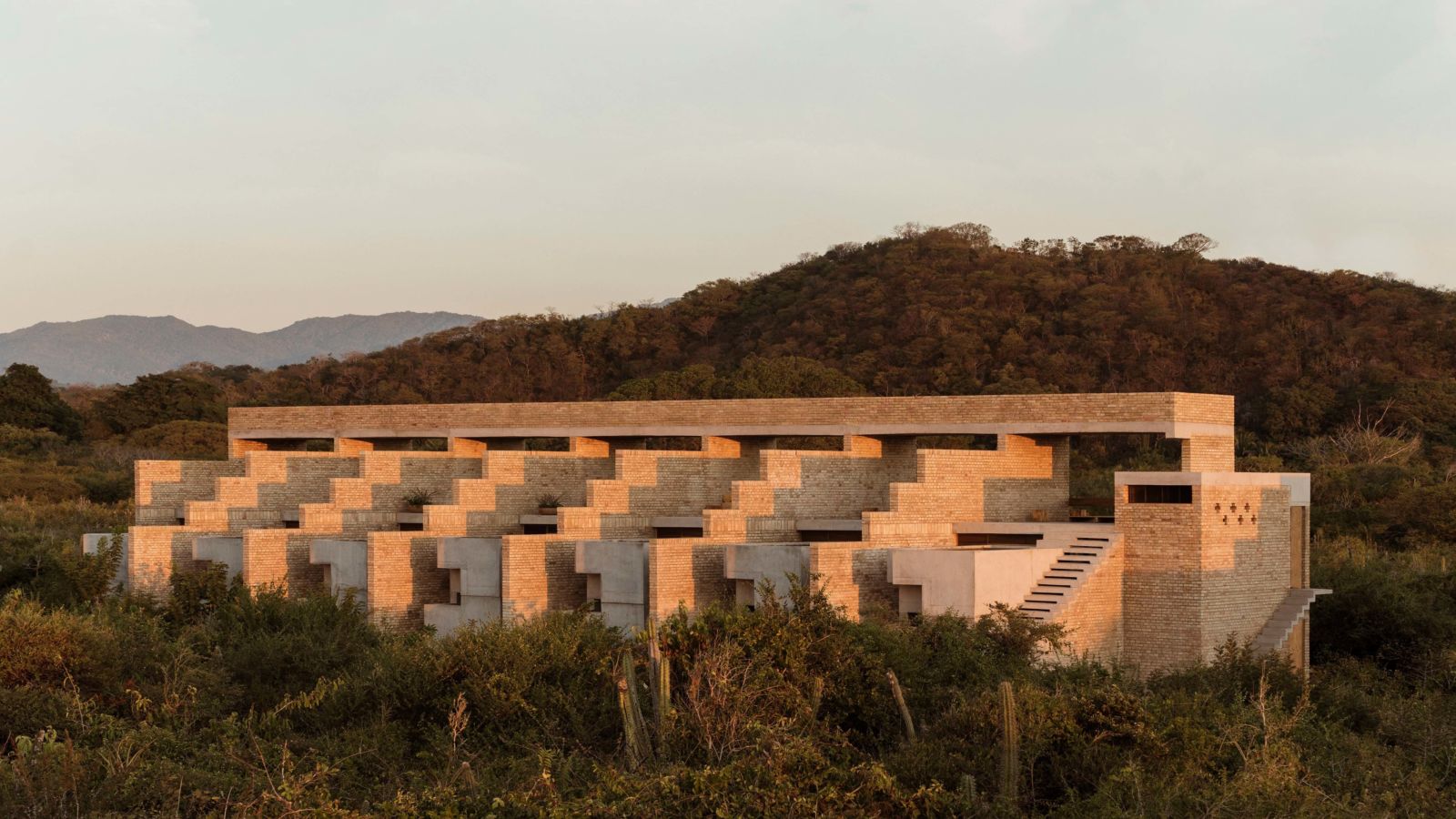 HOTEL NEWBUILD
Hotel Terrestre, Oaxaca, Mexico
Designed by Alerto Kalach and his team at TAX, Grupo Habita's latest resort was conceptualised by envisioning how aliens might imagine a hotel on earth. Through this lens, Hotel Terrestre was conceived, combining pre-Hispanic design elements with Brutalist-inspired architecture to create an almost otherworldly aesthetic. Situated on Mexico's Pacific coast, the raw materiality of the private villas invites guests to look out onto nature with wonder, framed by vast windows and skylights. "Bold, brave, spectacular".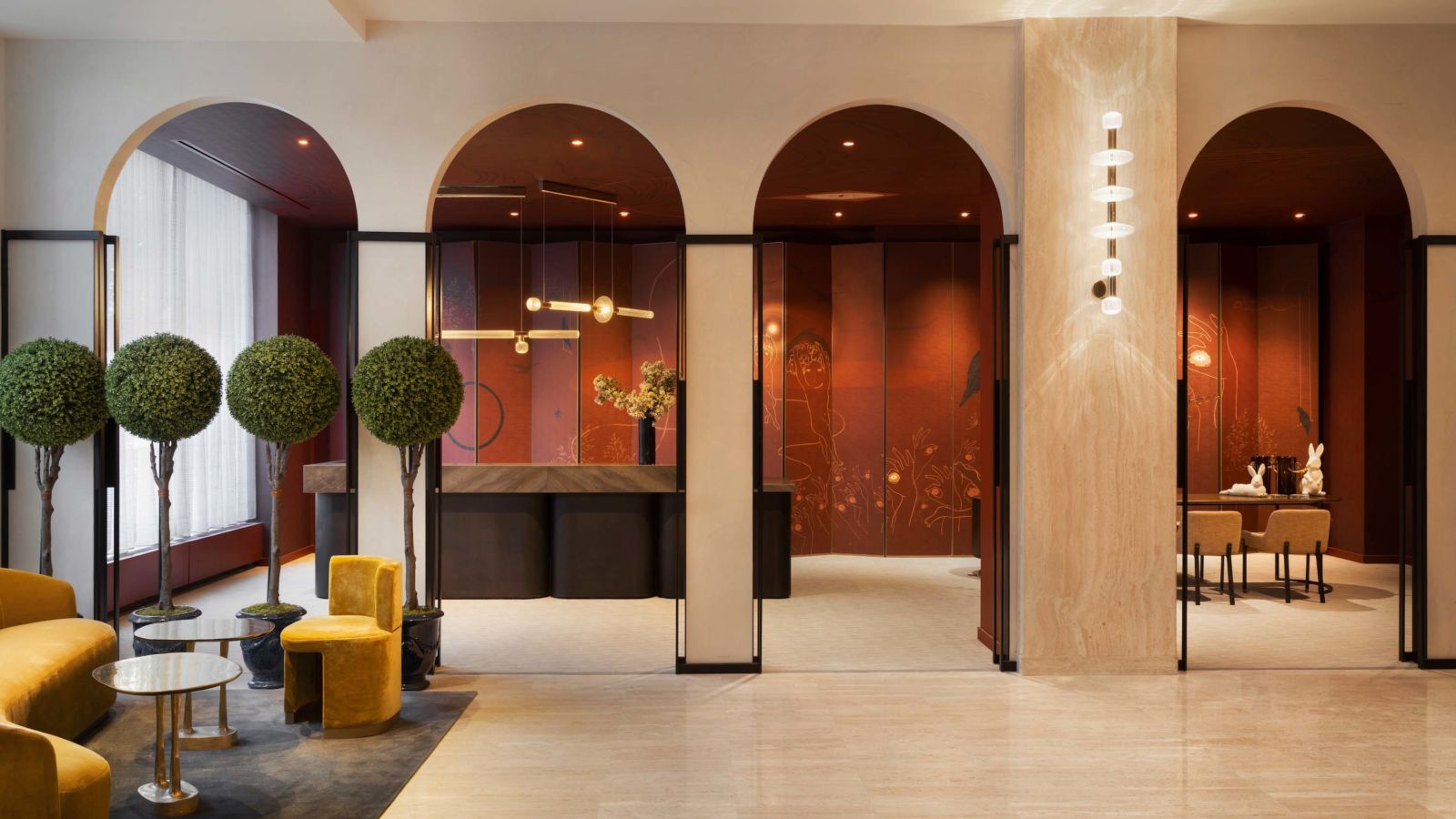 HOTEL RENOVATION & RESTORATION
Park Lane New York, New York
Situated on Billionaire's Row, Park Lane New York has been reimagined by Yabu Pushelberg as an inclusive luxury retreat in the heart of the city. The design concept is anchored by Park Lane's storied history and sense of place, repurposing original features like crystal chandeliers and infusing modern odes to Manhattan, seen in a series of whimsical murals by En Viu. The panel praised the hotel's "elevated flair" for creating a sense of "new luxury" and described the renovation as "an elegant transformation with a playful touch".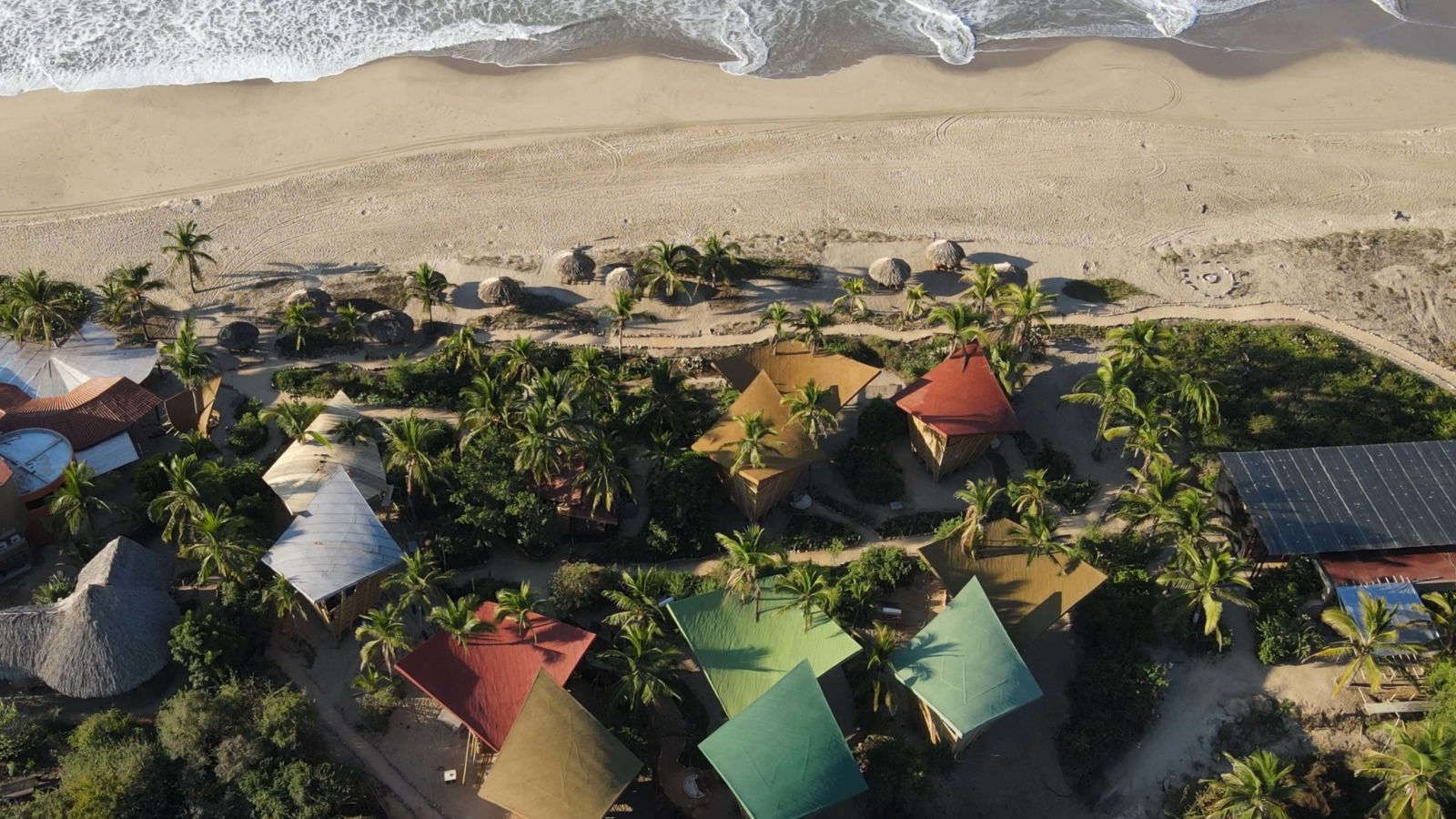 LANDSCAPING & OUTDOOR SPACES
Playa Viva, Juluchuca, Mexico
Looking out onto Mexico's Pacific coastline, Playa Viva's unique treehouses or 'eco-casitas' were built using the property's own bamboo and palm leaf harvests, and are supported by transplanted coconut trees. Distributed across the beachfront in a formation inspired by that of the local mobula rays, the structures are visually striking yet subtly integrated into their surroundings. According to one judge, "this property feels truly part of the landscape", describing it as "completely immersive and perfectly executed".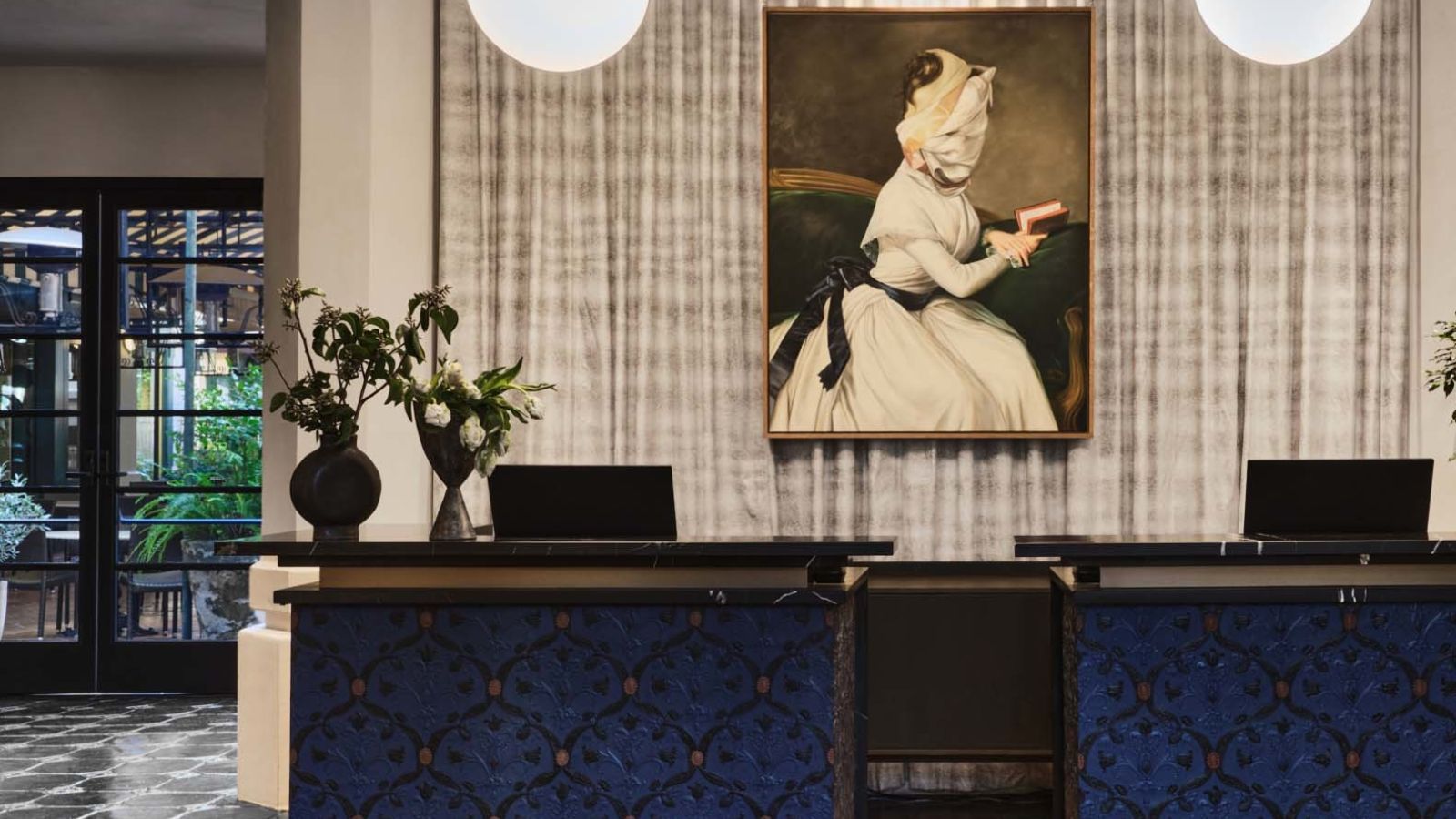 LOBBY & PUBLIC SPACES
El Prado Hotel, Palo Alto, California
Nestled within the quiet tree-lined streets of Palo Alto, just steps away from the charming downtown, El Prado is a Spanish-inspired oasis teeming with terracotta tiles, deeply saturated textiles and romantic archways lined with lush botanicals. Designed by NicoleHollis, the design's "richly layered residential style" was lauded by the judges for creating "intimate spaces" which "beg you to sit for a while and enjoy a cocktail".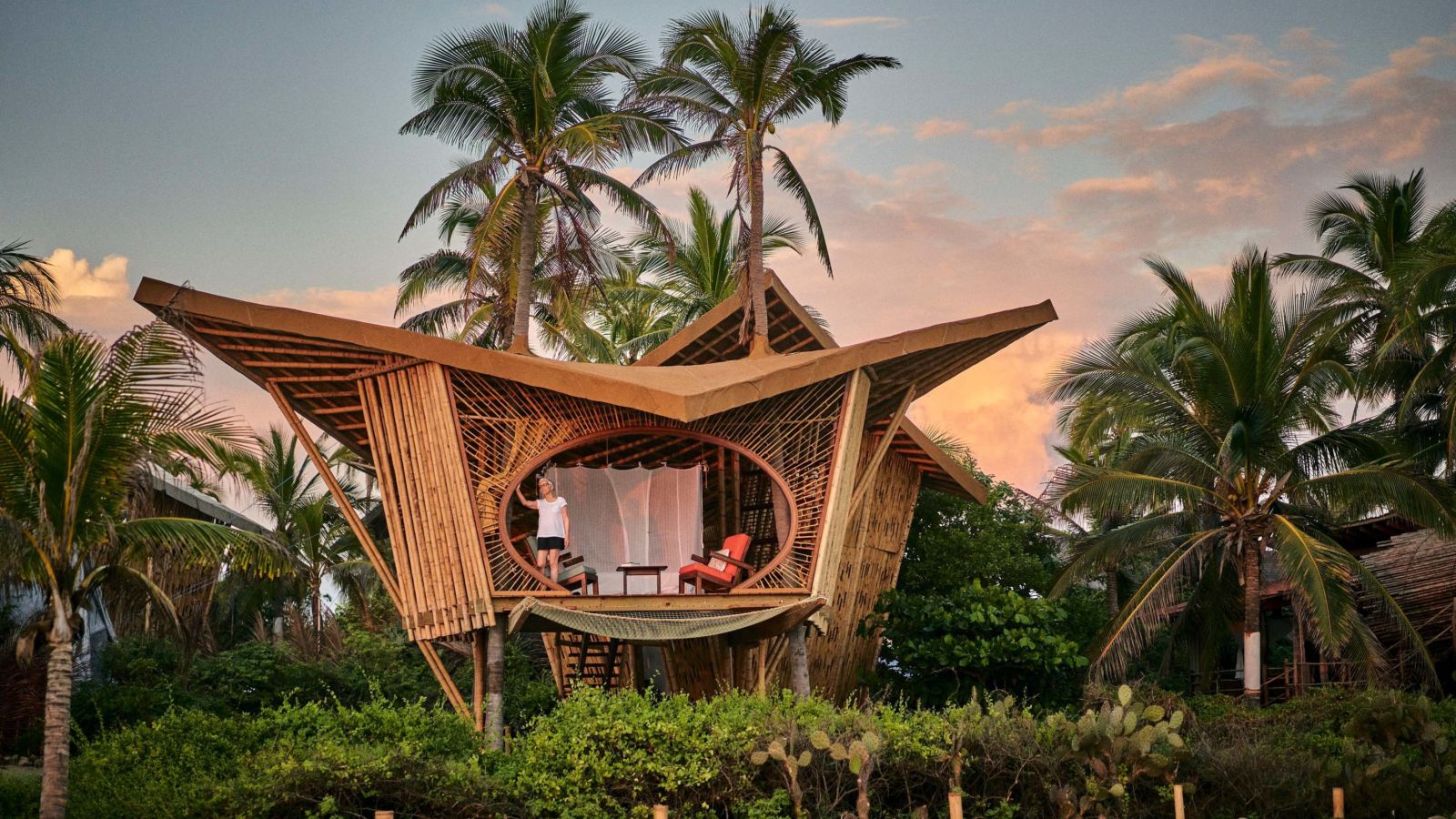 LODGES, CABINS & TENTED CAMPS
Playa Viva, Juluchuca, Mexico
Inspired by the mobula rays often spotted flying out of the resort's shores, Playa Viva's unique treehouses are the newest offering of this off-grid eco-resort. Supported by coconut palms transplanted into predetermined locations, the treehouses are built using the property's own bamboo and palm leaves, harvested on-site from a nursery run by local women. "The inspiration, concept and execution is so thoughtful and respectful to the location" commented one judge, whilst another described the project as "nothing short of beautiful".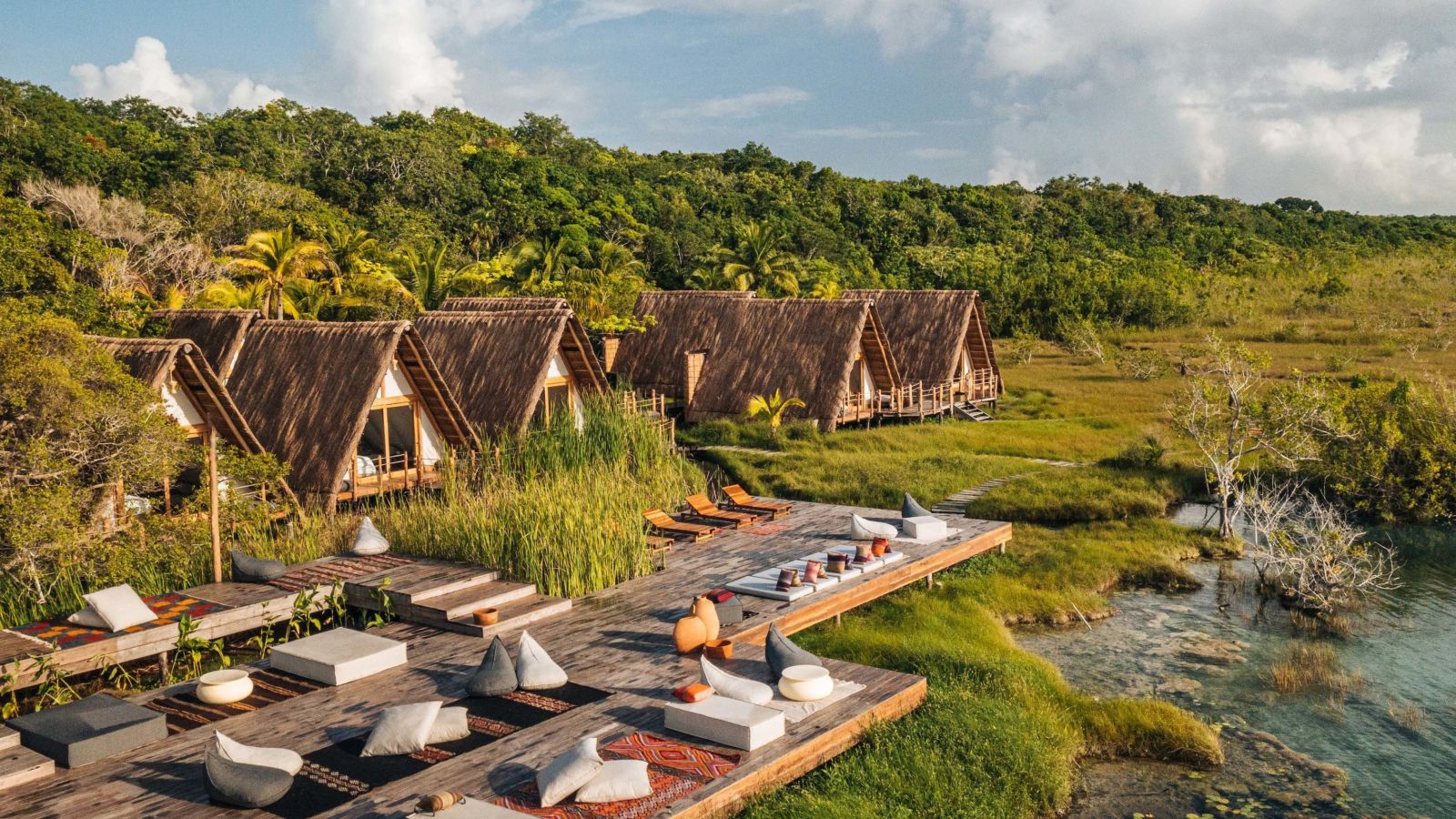 RESORT
Habitas Bacalar, Mexico
As the first global hospitality group to launch in Bacalar, Habitas' latest resort prioritises collaboration with the local community and sustainability. Designed to sit seamlessly atop the banks of a lagoon, the property's private cabanas face out onto the shallow, multi-hued waters that weave around mangroves and mineral clay banks. The spa is modelled after a small Mayan village, infusing local wellness traditions with grounding experiences designed to forge a deeper connection with nature. "A one-of-a-kind transformational stay" commented one judge, "perfect for when you need a jolt of realignment to reset".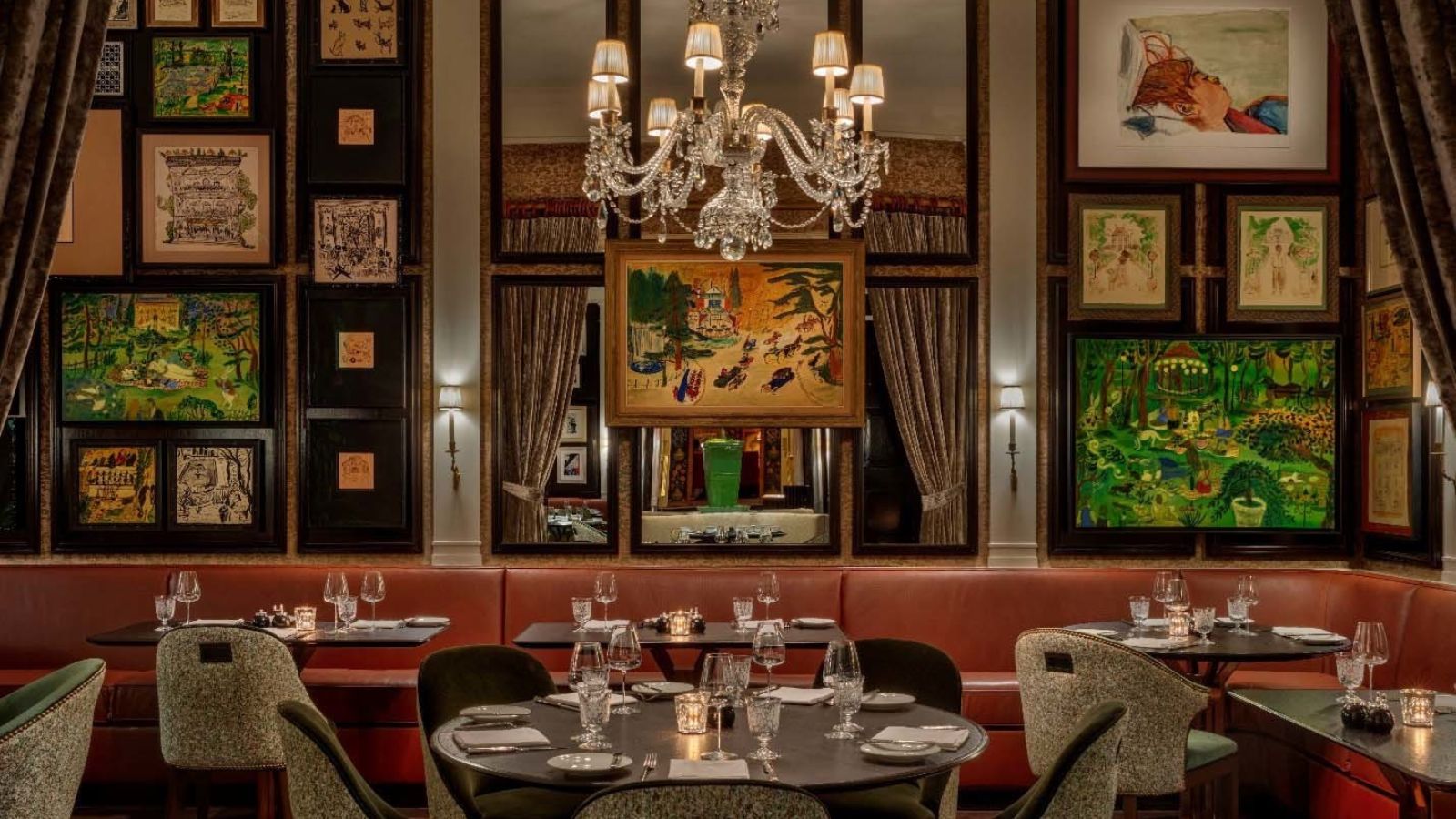 RESTAURANT
Dowling's - The Carlyle, New York
Following an extensive restoration by tonychi, the iconic Dowling's at The Carlyle has shed its former décor in favour of a sleeker supper club look, described by judges as "a visual feast peppered with rich detailing". Featuring copper cocktail trolleys, printed leather tabletops and gallery walls dotted with vintage Bemelmans prints, the space exudes the glamour and charm of 1940's New York and injects new life into the beloved Upper East Side haunt, praised by the panel as "a step back into history seen through a fresh lens".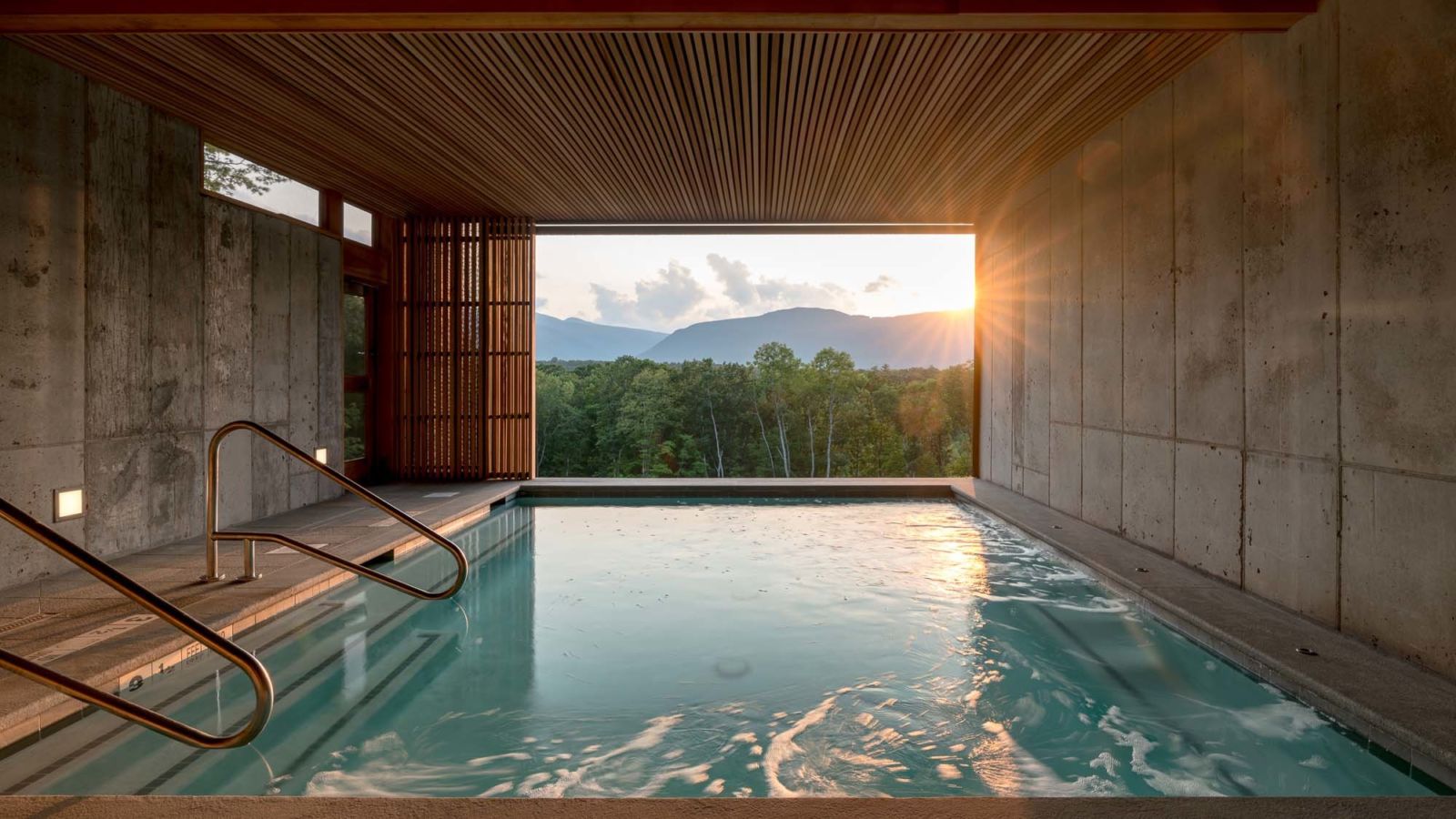 SPA & WELLNESS
Piaule Catskill, New York
The brainchild of Nolan McHugh and Trevor Briggs, Piaule Catskill is a 50-acre modernist retreat immersing guests deep in the landscape of New York's Hudson Valley. Concealed within the hillside, the spa was built using natural materials such as raw concrete and untreated oak, whilst the large windows framing sweeping views of the Catskills Mountains can be opened up to blur the boundary between the outside and in. "The perfect zen retreat".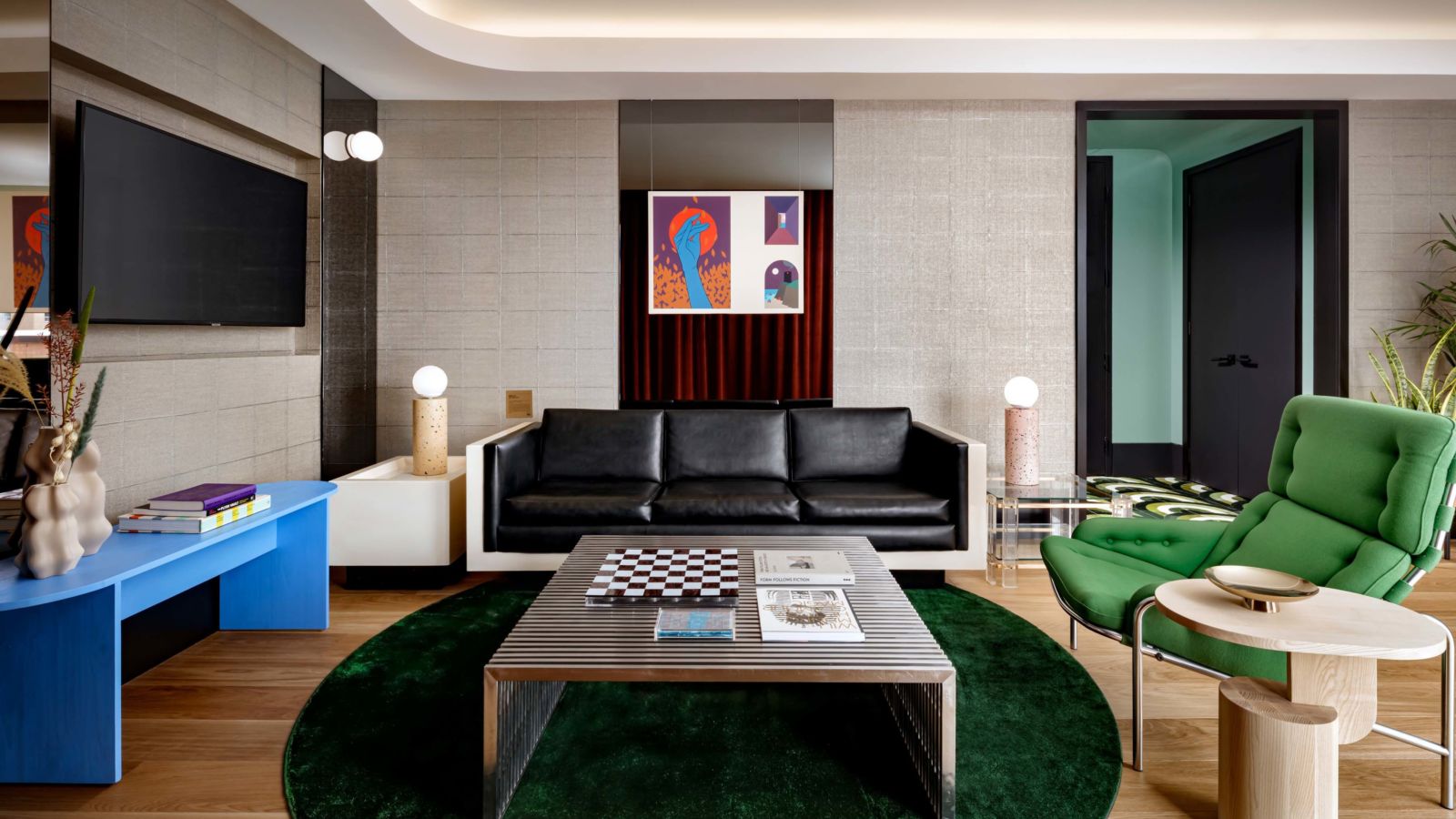 SUITE
Rooftop Suite - The Modern Wing at The Drake Hotel, Toronto, Canada
A collaboration between the Drake's in-house team and DesignAgency, the Rooftop Suite is the jewel in the new Modern Wing's crown. With wall-to-wall glass doors leading onto a terrace overlooking Toronto's skyline, the nearly 1,000-square-foot space is the epitome of the hotel's idiosyncratic personality and spirited approach, praised by the panel for "bravely pushing the boundary of what a luxury suite should look like". Combining bold art deco tiles, bespoke 3D wall sculptures and bright patterned textiles to achieve an elevated 'more-is-more' design, the suite's "sense of adventure" charmed the judges, describing it as "playful, authentic and unique".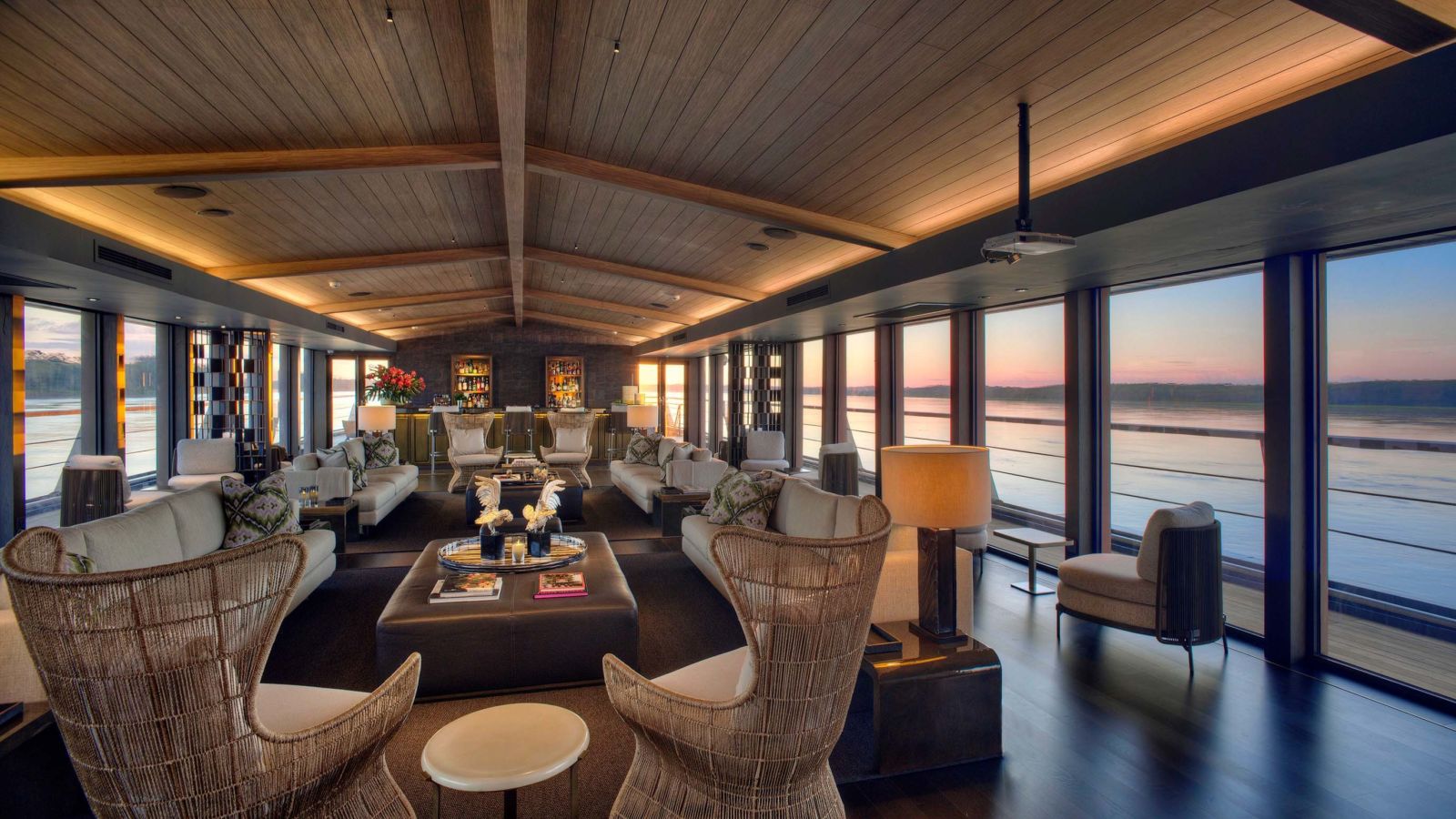 TRANSPORT
Aqua Nera
Drawing upon the eponymous black water lagoons of the Peruvian Amazon, the design for Aqua Nera is characterised by rich, dark-stained wood elements accented by colourful textiles typical of Peruvian décor. The spaces play with light and dark to create a "deeply sensory" experience for guests that is "contextual, serene and residential in feel", conceptualised by Studio Noor to contrast the colourful flora and fauna that greets them once they step off the vessel.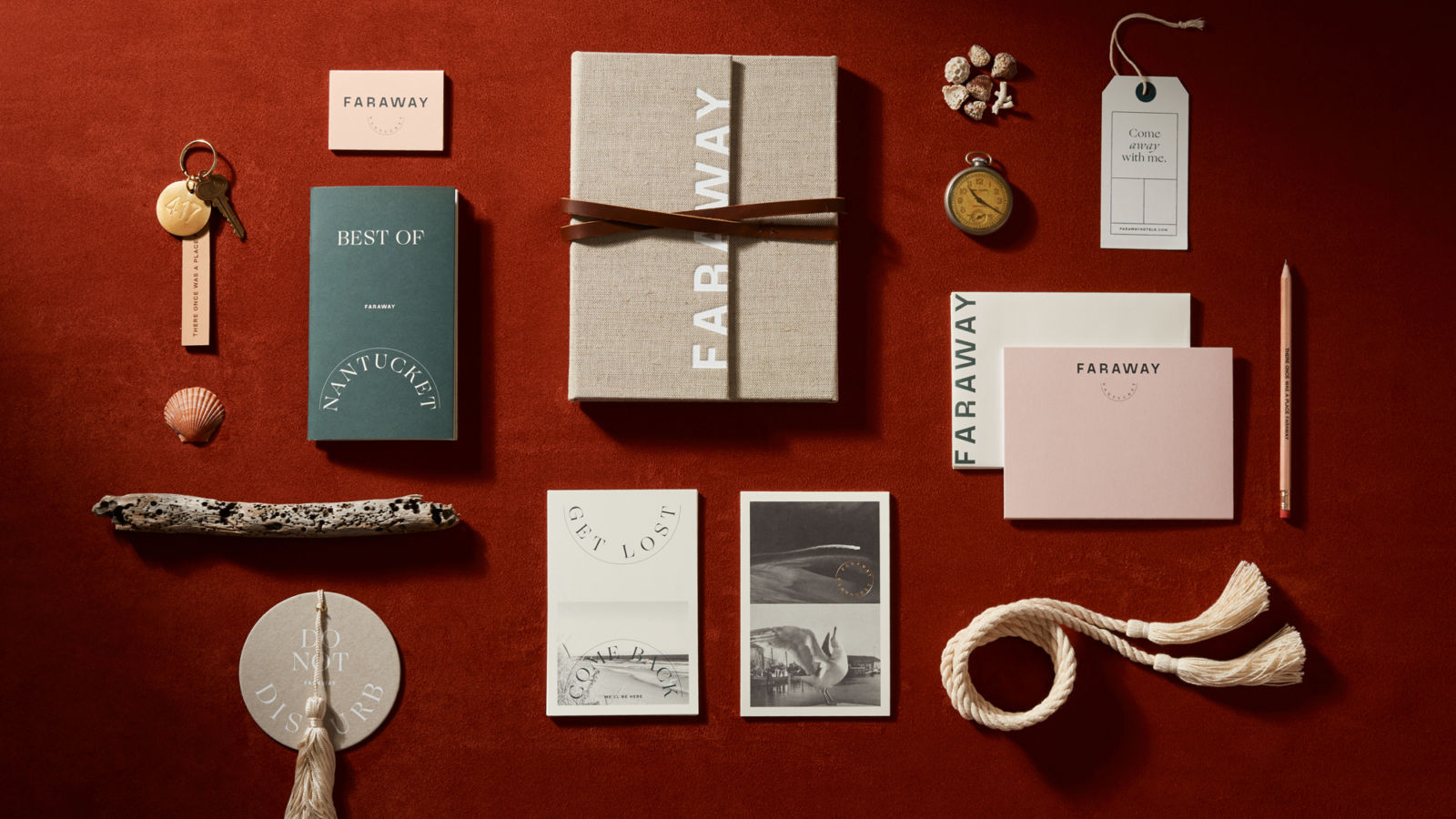 VISUAL IDENTITY
Faraway Nantucket, Massachusetts

Faraway Nantucket offers quintessential boutique lodging in the heart of the island, characterised by New England architectural elements, quirky textiles and coastal motifs. For the branding team at LMNOP, the story of an innkeeper - a former sea captain from the heyday of the whaling era - is woven throughout the project's identity. From the colour palette of moody greys and rustic blues to the vintage postcards sprinkled with mysterious messages, the branding sees souvenirs from the mythological innkeeper's travels woven throughout the property's identity.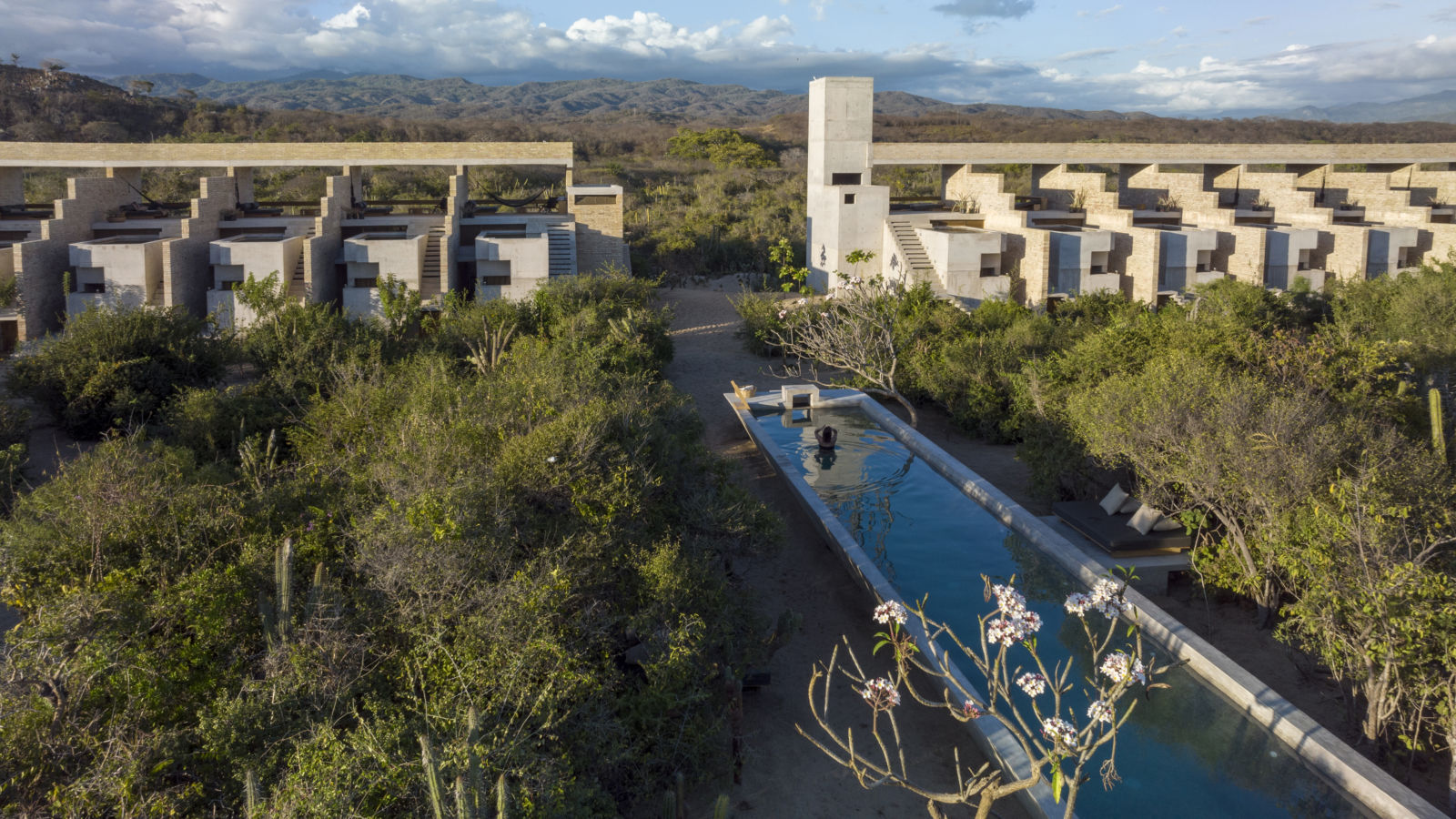 SUSTAINABILITY

Hotel Terrestre, Oaxaca, Mexico
Nestled among natural vegetation between the ocean and the mountains of Puerto Escondido, Hotel Terrestre is a 100% solar powered resort that takes sustainable tourism to a new level. Designed by Alberto Kalach and his team at TAX, the property was described by one judge as "completely absorbed by the natural landscape yet absolutely contemporary", exclusively using locally sourced brick, wood, sand and clay in construction and using innovative building techniques, such as natural cooling methods, to minimise its carbon footprint.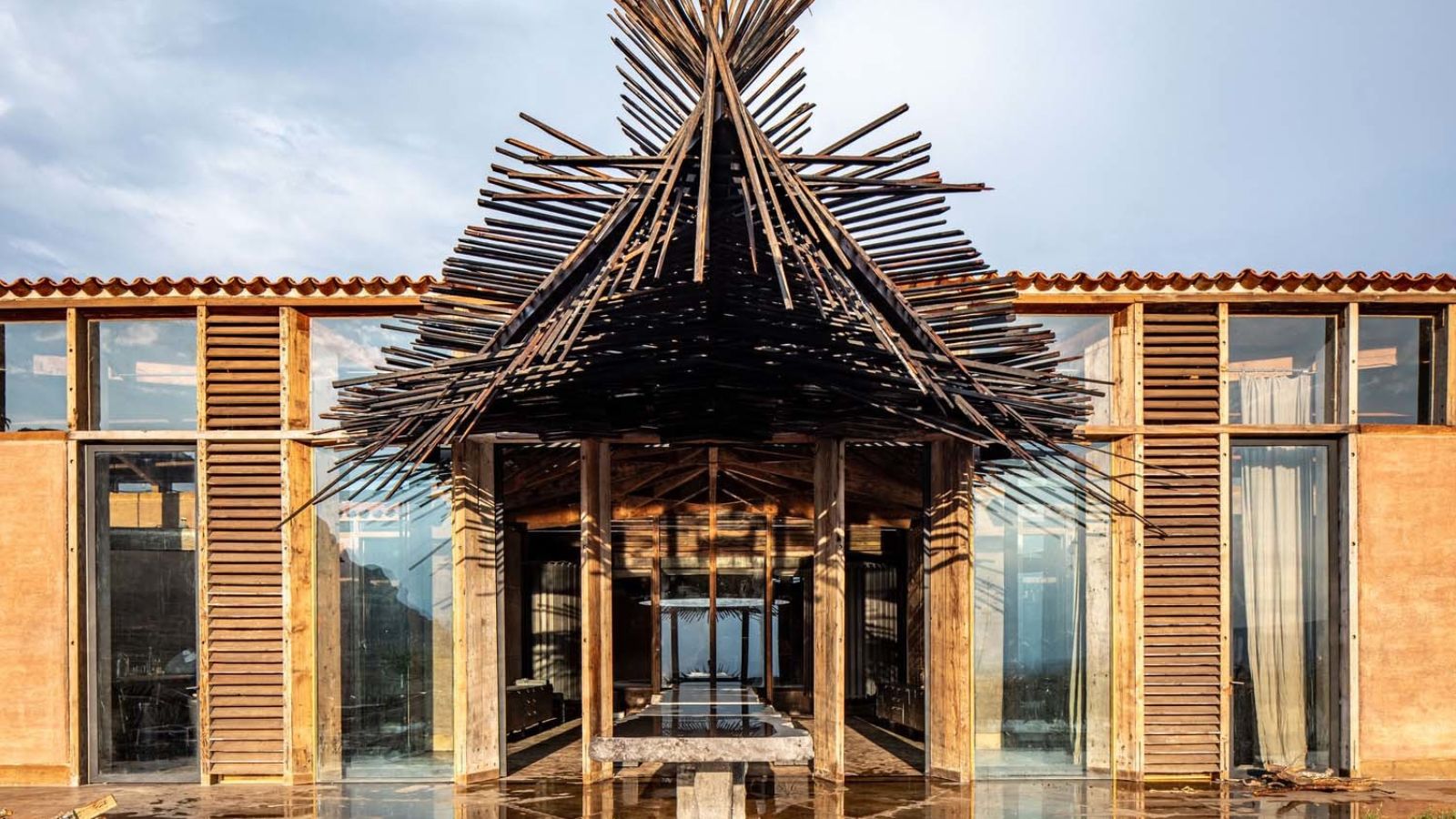 NEW CONCEPT
Casa Silencio, Oaxaca, Mexico
Set upon nine acres of agave plains just outside of Mexico's Oaxaca City, Casa Silencio is both a boutique hotel and a working distillery, producing its very own mezcal on-site. Described by the judges as "spectacularly different", the sustainable design conceptualised by local architect Alejandro D'Acosta evokes both mythology and modern minimalism. "A conceptually and aesthetically brilliant property".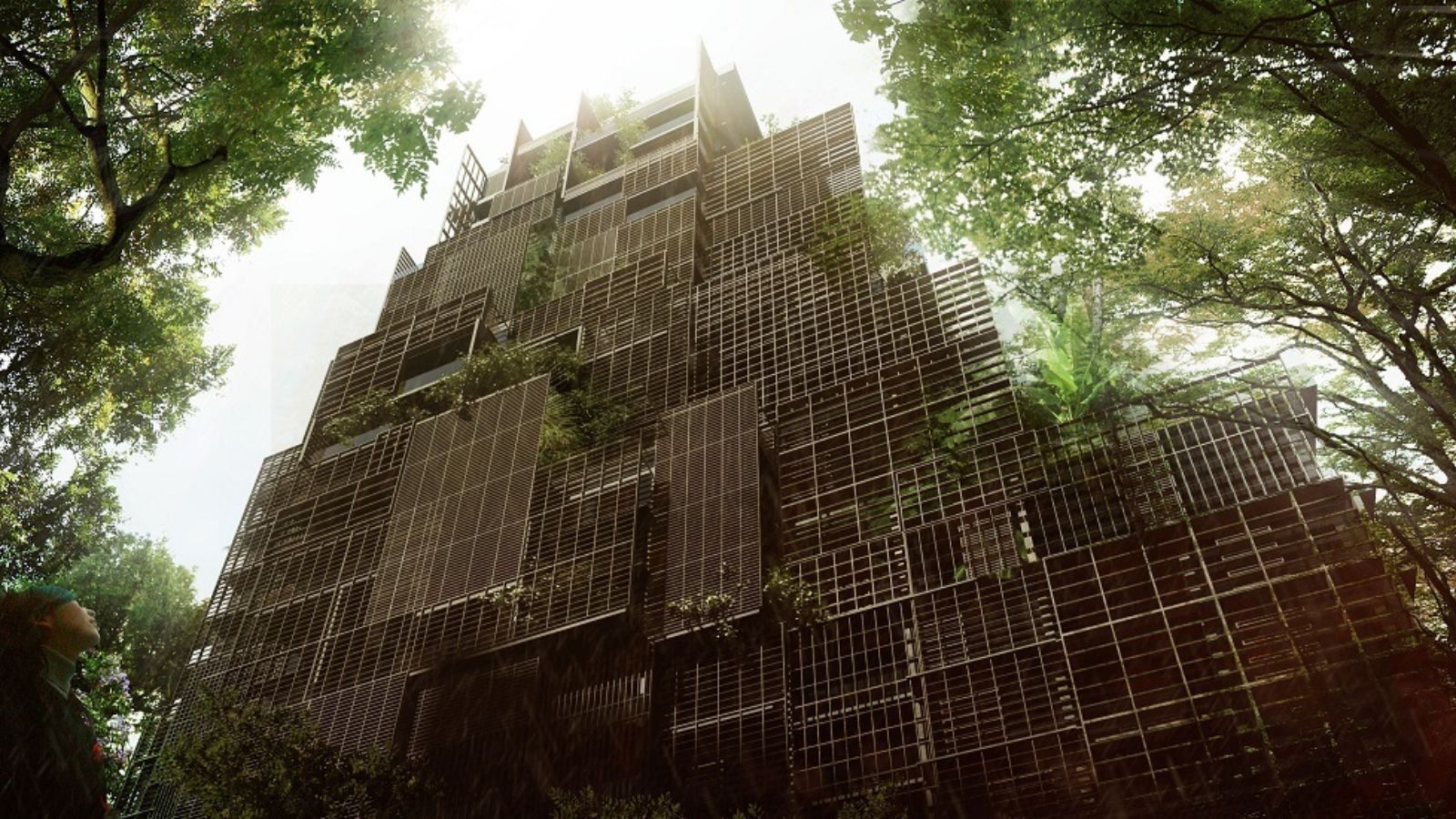 HOTEL OF THE YEAR
Rosewood São Paulo, Brazil

Rosewood's first property in South America is "a true urban oasis" housed in the former Matarazzo Maternity hospital, an emblem of the city's rich history. Spearheaded by Pritzker Prize-winning architect Jean Nouvel with interiors by Philippe Starck, the property now boasts a new striking vertical garden tower, a true exception to the urban landscape of Sāo Paulo, which the panel praised for "boldly bringing the outside in". According to one judge, the hotel "deftly references Brazilian modernism whilst confidently staying true to its own intentions", evoking "an almost ethereal quality" within the metropolitan landscape.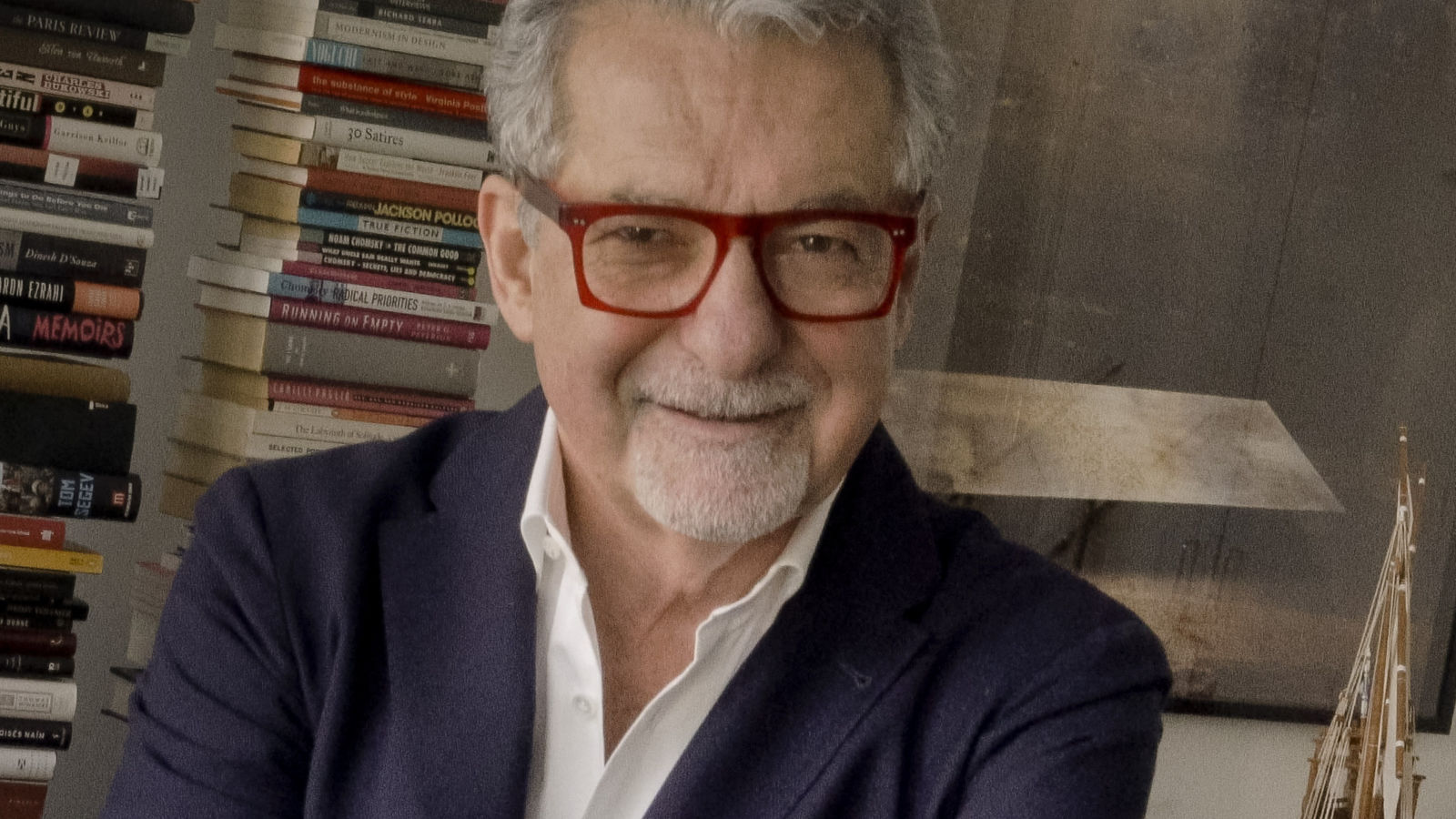 OUTSTANDING CONTRIBUTION
Adam D. Tihany - Tihany Design

Since founding his multidisciplinary firm Tihany Design in 1978, Adam has been widely regarded as one of the world's preeminent hospitality designers, developing elegant and individual spaces for some of the most iconic luxury hotels, resorts, restaurants and cruise ships. The studio's link to AHEAD dates back to 2003, securing a win for the Aleph Hotel in Rome at AHEAD Europe, and later winning the coveted Hotel of the Year award at AHEAD MEA 2017 for the Four Seasons DIFC. This year, Adam's work on the Mandarin Oriental Bosphorus in Istanbul is shortlisted at AHEAD Europe, but today, we recognise his outstanding contribution to the hospitality design industry.